Watch
Black Honey release new track 'OK'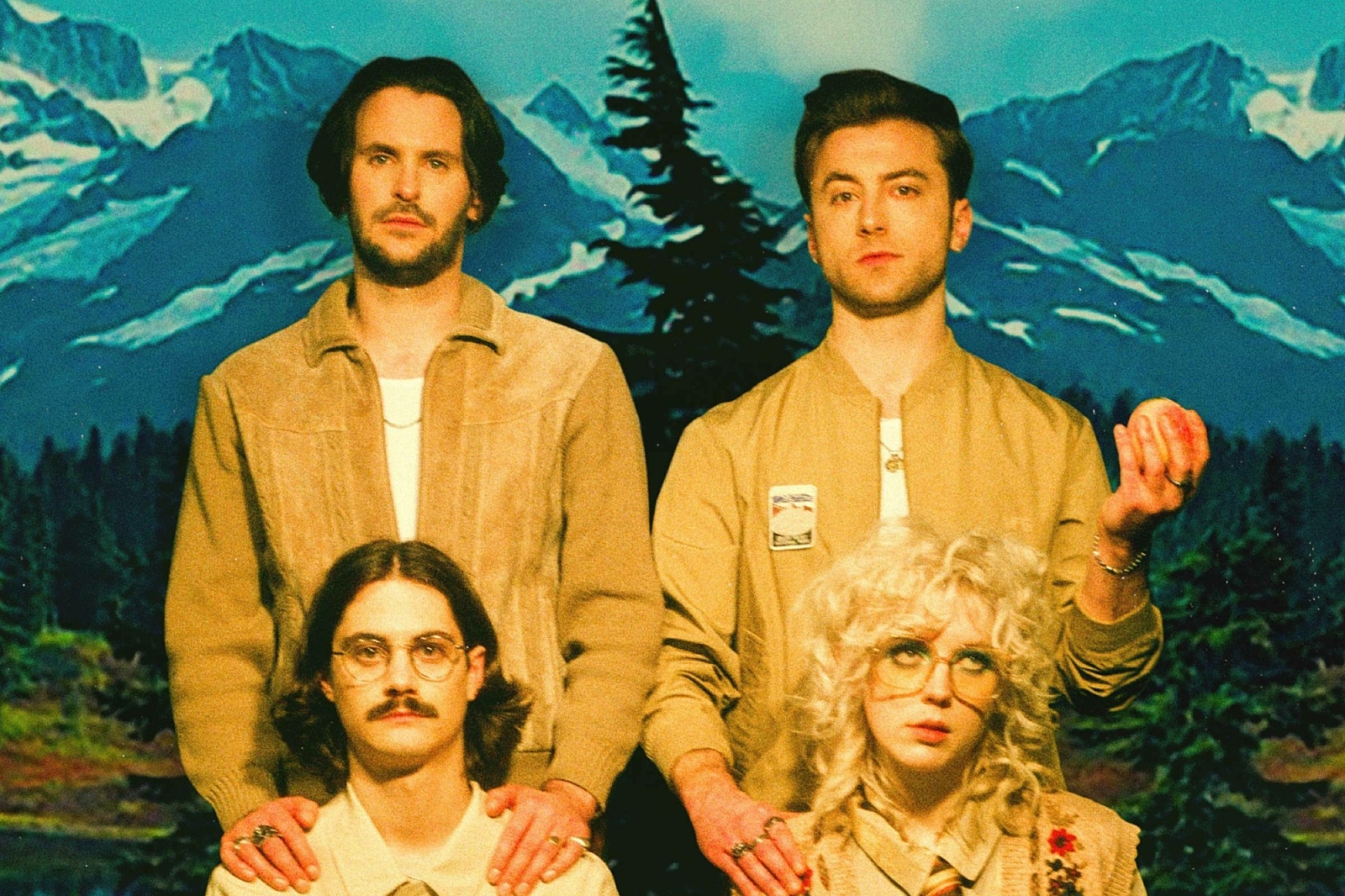 It comes ahead of their new album 'A Fistful Of Peaches' next month.
With their third album 'A Fistful Of Peaches' set for release on 17th March, Black Honey are giving us the latest taste of what to expect, sharing new single 'OK'.
"'OK' is a love story I wrote for my friend who was getting high all the time to dull anxiety," the band's Izzy Bee Phillips explains. "I didn't want them to be struggling anymore and this song is like 'I will stand by you and if you need a weird 10 mins where you smoke weed after drinking 8 pints till you whitey. If that's what you need to do then it's okay'. It's too much to expect someone to be happy so just okay is enough. I'm also criticising myself for trying to be a Romeo-style hero when I'm so utterly ill-equipped to help anyone. I also somehow have the feeling of devotional dedication to a person that only rom coms ever show you and I didn't really believe was real."
Check out the single below, and revisit our chat with Izzy about 'A Fistful Of Peaches' here.
'A Fistful Of Peaches' Tracklisting:
1. Charlie Bronson
2. Heavy
3. Up Against It
4. Out of My Mind
5. Rock Bottom
6. Cut the Cord
7. OK
8. I'm a Man
9. Nobody Knows
10. Weirdos
11. Tombstone
12. Bummer
See Black Honey live at the following dates:
MARCH
14 | Kingston | Banquet
17 | London | Rough Trade East
18 | Crawley | HMV
18 | Brighton | Resident
19 | Cardiff | HMV
19 | Bristol | Rough Trade
20 | Bournemouth | Vinilo
20 | Southampton | Vinilo
21 | Portsmouth | Pie & Vinyl
22 | Oxford | Truck
23 | Nottingham | Rough Trade
24 | Bedford - Esquires
25 | Norwich - Arts Centre
26 | Birmingham - O2 Academy2
28 | Exeter - Cavern
29 | Bristol - Thekla
31| Brighton - CHALK
APRIL
01 | Nottingham - Rescue Rooms
02 | Sheffield - Foundry
04 | Manchester - Gorilla
05 | Newcastle - University
06 | Glasgow - Classic Grand
08 | Liverpool - District
09 | Stoke - Sugarmill
11 | Southend - Chinnerys
12 | London – KOKO
Read More