Bleachers air 'Live At Electric Lady' EP
Including a cover of The Cars classic hit 'Drive'.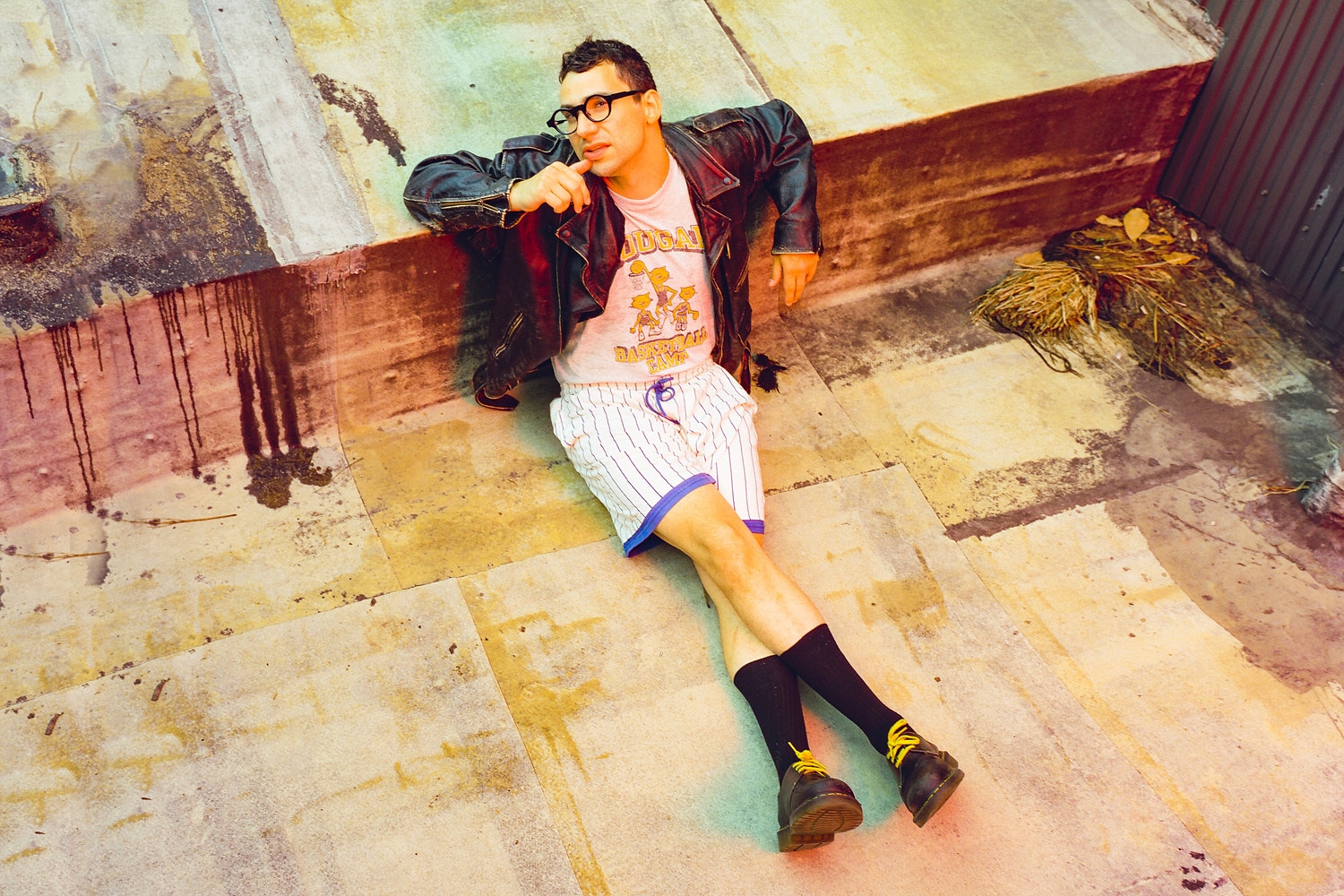 Photo: Pooneh Ghana
Following the release of latest album 'Take The Sadness Out Of Saturday Night' earlier this year, Bleachers have shared their new 'Live At Electric Lady' EP, featuring songs from the album alongside a cover of 'Drive' by The Cars.
Jack Antonoff says, "live at electric lady: a collection of live recordings that were made over the past year in studio D, on the roof and around the building. when the pandemic hit i felt the need to be with my band in a different way than i had in the past. the line between studio and live has always been a thick one for me. i never felt i wanted to capture the energy of the live show in the studio. wanted something different. in the same way, i never wanted to just play the recordings as they were at the shows. but then shows are gone …… knowing that that release and celebration wasn't on the books changed my perspective. i brought my band into electric lady as much as possible. at the time it wasn't safe to be indoors or close to each other we played on the roof - when we could actually be in the same room we played in studio D with our heads on fire. i can ask my band all i want to play a take like they may never play again, but it's gonna sound different when we were actually faced with that reality. these recordings are all one take and captured from those very moments when we didn't know the next time we would get to play together after these sessions. in addition, electric lady has been my home and my family for years now. when i'm not on tour i'm there every day and there has not been a morning that i walk through those doors that i haven't felt the deepest joy and honor to call that building home. what lee has run with and created in that building is the only place i know where i feel completely safe to make my work. love to him, john, laura, and the entire staff - they're all over these recordings in many ways. and big thanks to bruce and annie for jumping on the roof with us for what ended up being the first time these songs were ever played live. x ELS X BLEACHERS forever x"
Read More
Featuring James Blake, Romy, Marika Hackman, yeule and more.