Happy Blursday!
Blur are back! New album 'The Magic Whip' due this April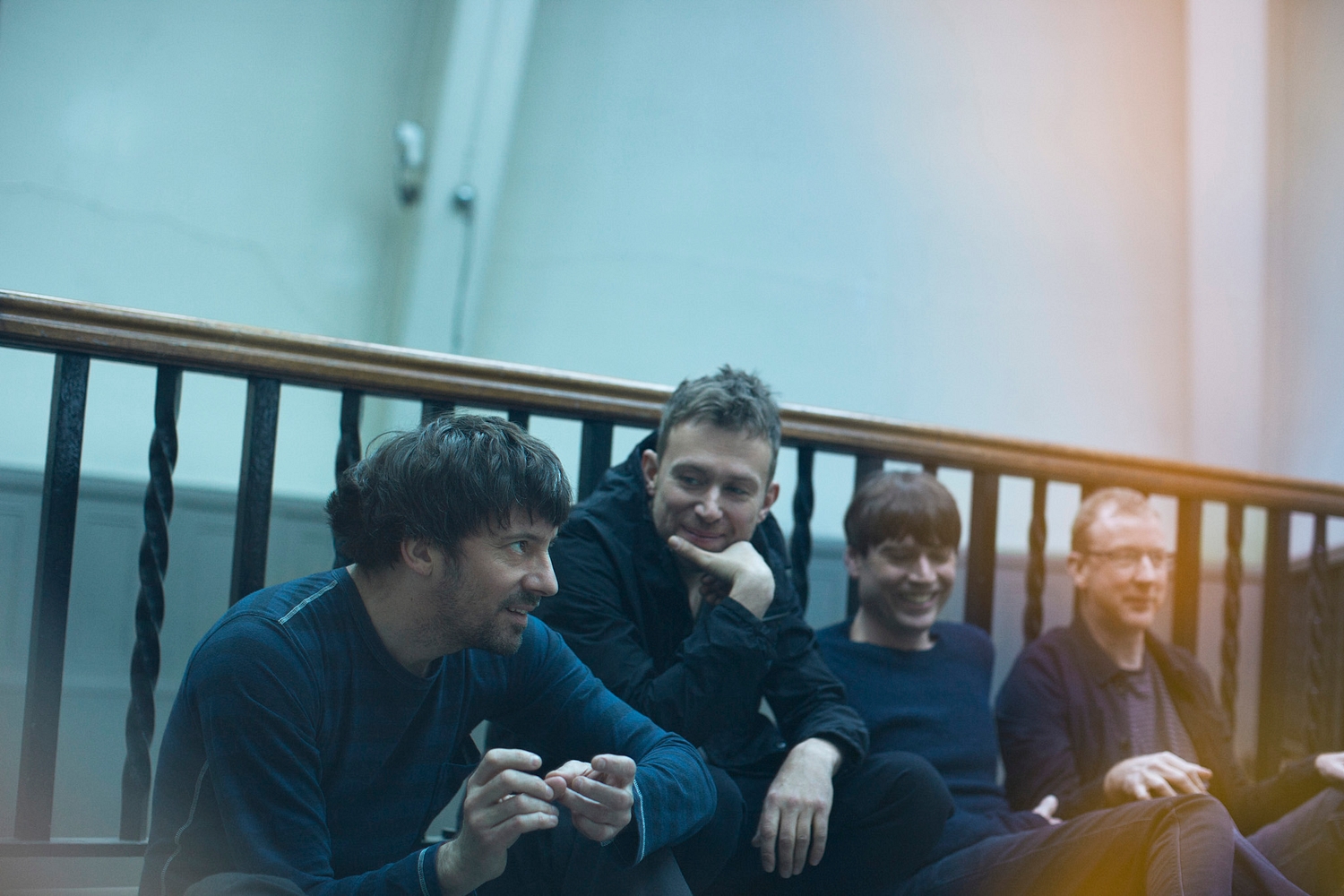 The band's 'Think Tank' was released twelve years ago, but they're returning with a new album this year.
It's official. Blur are back with a new album 'The Magic Whip', set to be released on April 27th.
It's twelve years since Blur's last studio album, 2003's 'Think Tank'. Twelve years. That's not quite as long as Guns 'n' Roses' 'Chinese Democracy', but it's certainly getting on a bit.
It's also a comparison which hold some relevance today. 2003, see, was the Chinese year of the goat. Today sees our furry friend's time come round again. It also sees the announcement of a new Blur album.
Yes. A new Blur album.
Following a hiatus after Graham Coxon's departure early in the recording of 'Think Tank', and then announcing they were getting the band back together in 2008, the band have done a couple of laps of the globe playing their greatest hits. From Colchester Railway Museum to Hyde Park, via Glastonbury Festival, they even had time to record a few new songs - including the standout 'Under The Westway'. But with frontman Damon Albarn working on solo albums, musicals and the rumoured return of both Gorillaz and The Good, The Bad and The Queen, many thought a Blur album would have to wait.
That was until this morning, when a mysterious cover image in The Sun's Bizarre column told of a band - away for a while, about to return, as pointed out by Associate Head of Showbiz at The Sun, Thomas Thorogood, over on his Instagram account.
Speculation followed, until this afternoon, when the band appeared at a press conference in London's Chinatown. There, they confirmed their eighth studio album, 'The Magic Whip', will be released on April 27th. The track listing reads:
1. Lonesome Street
2. New World Towers
3. Go Out
4. Ice Cream Man
5. Thought I Was A Spaceman
6. I Broadcast
7. My Terracotta Heart
8. There Are Too Many Of Us
9. Ghost Ship
10. Pyongyang
11. Ong Ong
12. Mirrorball
Hear the first track from the record, 'Go Out', below. You can pre-order the album from iTunes or Amazon now, and receive a free download of the song.