Listen
CHVRCHES release rousing new track 'Death Stranding'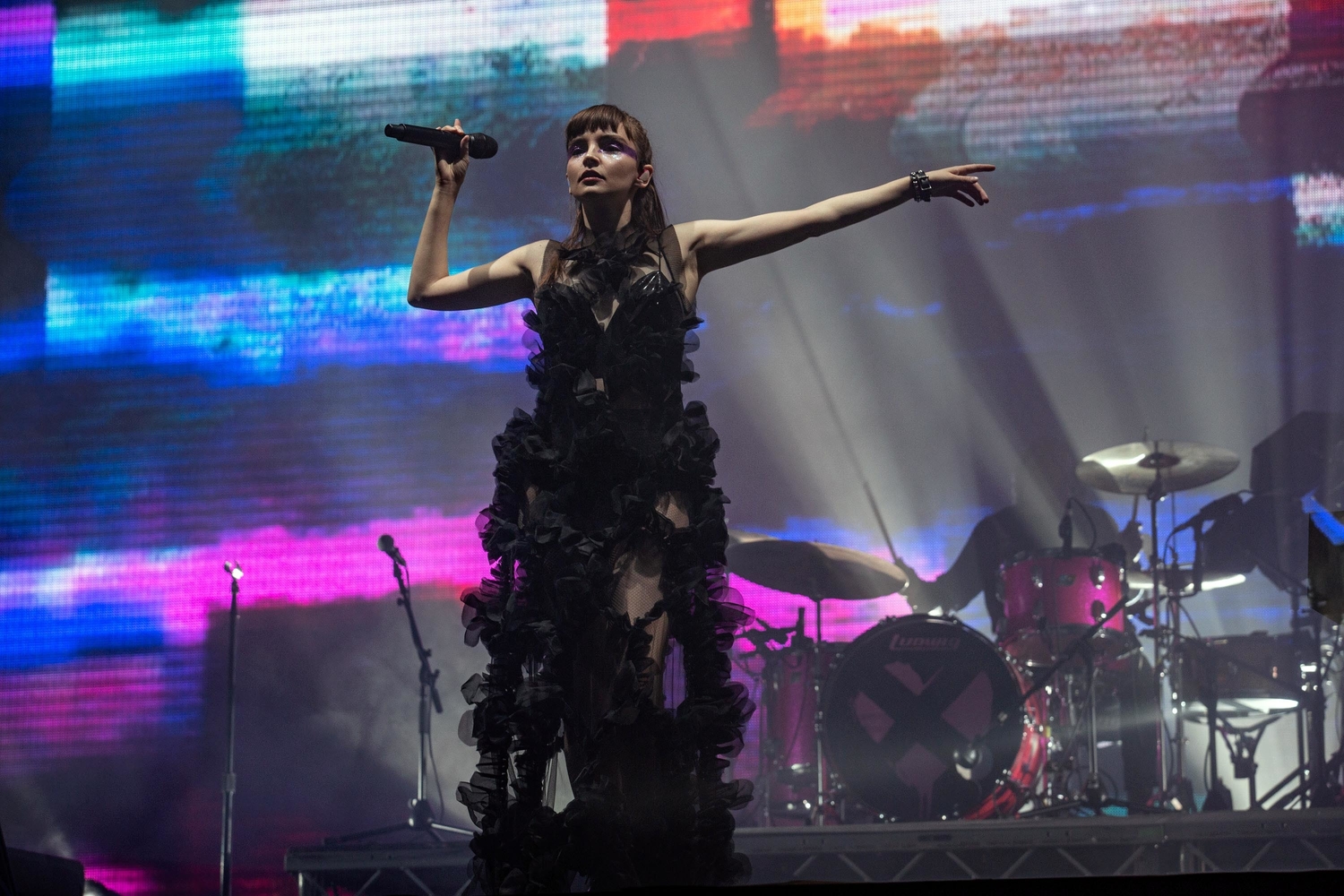 Photo: Emma Swann
The new song was created for upcoming PS4 game DEATH STRANDING by Hideo Kojima.
If The Vaccines can make a song for the Shaun The Sheep movie, then CHVRCHES can make one for a video game. Don't @ us.
Sharing 'Death Stranding' today, the cinematic new song is taken from the forthcoming eponymous video game created by Hideo Kojima. Following the character of Sam Bridges, the narrative is all about him: "Carrying the remnants of our future in his hands, he embarks on a mission to reunite the shattered world. With spectral creatures plaguing the landscape, and humanity on the verge of a mass extinction, it's up to Sam to journey across the ravaged continent and save mankind from impending annihilation." Sounds pretty good, eh?
"We were really excited about the opportunity to work with Kojima because we have been fans of his work for a long time," CHVRCHES say. "He has always been such a visionary in the gaming world and we were honoured to be involved in the project. The concept of 'Death Stranding' is so unique and really felt to us like it was challenging people to care about the world they create - in the game and otherwise. We wrote this song specifically for 'Death Stranding', thinking of the themes of the game and what it is trying to say to people."
Have a listen to the new song below:
DEATH STRANDING: Timefall (Original Music from the World of DEATH STRANDING) Track list:
1. "Trigger" Major Lazer & Khalid
2. "Ghost" Au/Ra & Alan Walker
3. "Death Stranding" CHVRCHES
4. "Yellow Box" The Neighbourhood
5. "Meanwhile…In Genova" The S.L.P.
6. "Ludens" Bring Me the Horizon
7. "Born In The Slumber" Flora Cash
8. "Sing To Me" MISSIO