Listen
Declan McKenna returns with new single 'My House'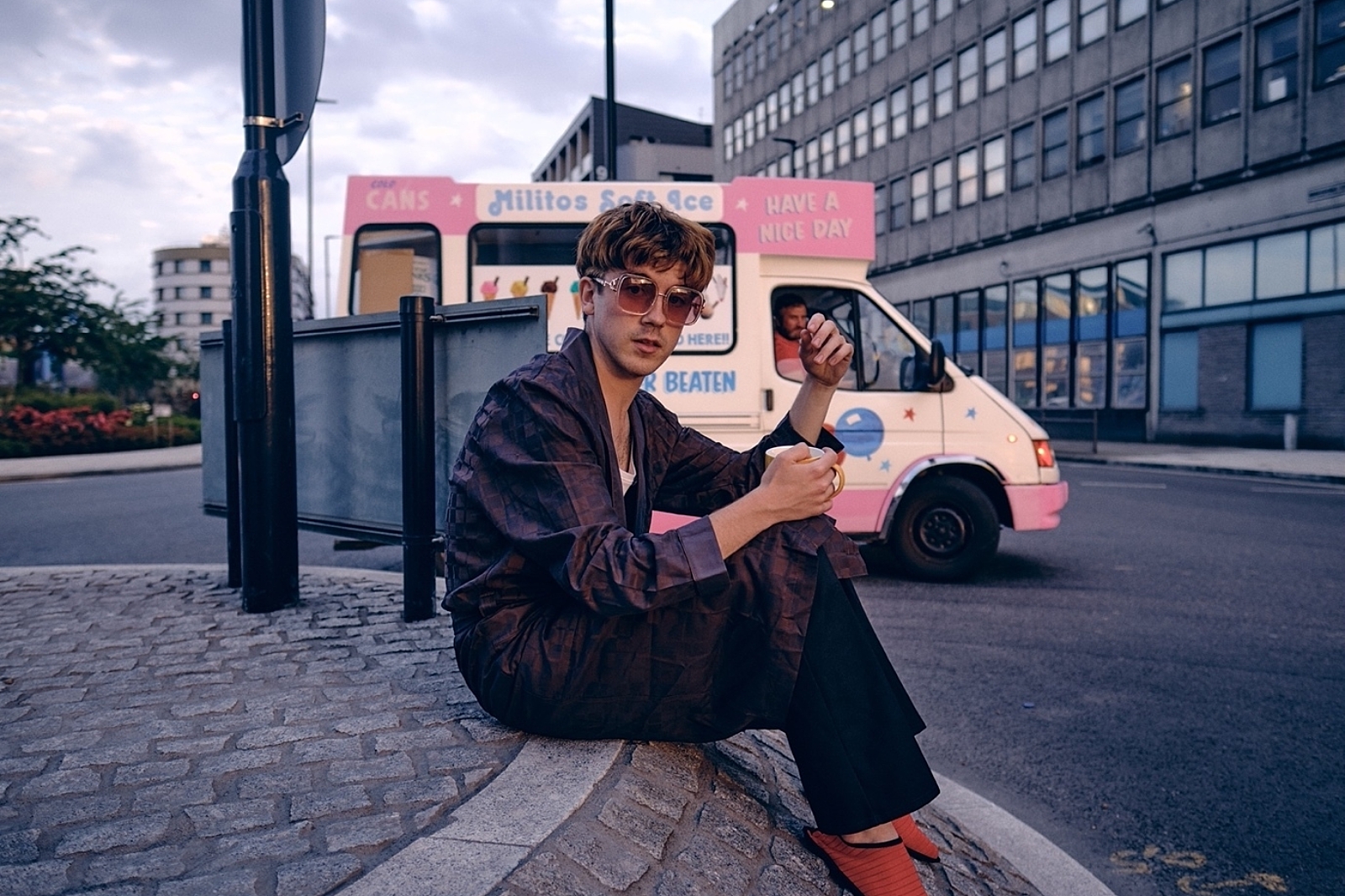 The breezy bop follows last year's album, 'Zeros'.
Following the release of his second album 'Zeros' in September, Declan McKenna is back with new sunshine-soaked bop 'My House'.
"I'm used to feeling isolated from people I want to see, it's been a big part of my life since I was a teenager touring and so on," he explains. "With My House I was diving into this daydream of running away and becoming reconnected. I was just having fun on a sunny spring morning making the best out of what soon wouldn't feel so restful and calm. But it's a light-hearted song and for me it is just that - remembering what it is to be lost in your thoughts in a good way, like being a child again.
"The song feels like it's grown over the past year as I've grown closer with my loved ones for many reasons, and amongst all that I've moved house three or four times and even helped my parents move out of my childhood home. Being wary of keeping a personal life, talking publicly about those close to me is something I'm very careful about, but with this song I found a way to talk about love in a way that is fun but felt kind of real, and thankfully for my girlfriend it's not set in an alternate reality dystopia or some stupid shit like that."
Revisit our chat with Declan from our August 2020 issue now, and have a listen to 'My House' below.
See Declan live at the following dates:
JULY
23 – Latitude Festival, Suffolk
AUGUST
21 – Pukkelpop, Hasselt Belgium
23 – The Junction, Cambridge SOLD OUT
24 – O2 Academy, Oxford
25 – O2 Academy, Bournemouth
27 – Reading Festival
28 – Leeds Festival
31 – SWG3 Galvanizers SOLD OUT
SEPTEMBER
01 - SWG3 Galvanizers SOLD OUT
03 – Corn Exchange, Edinburgh
04 – City Hall, Newcastle VENUE UPGRADE
06 – O2 Academy, Liverpool SOLD OUT
07 – Rock City, Nottingham SOLD OUT
09 – O2 Academy, Leicester
10 – University Great Hall, Cardiff SOLD OUT
12 – TRNSMT 2021, Glasgow
13 – Albert Hall, Manchester SOLD OUT
14 – Albert Hall, Manchester SOLD OUT
16 – Nick Rayns LCR UEA, Norwich
17 – O2 Academy, Brixton SOLD OUT
18 – O2 Academy, Brixton
20 – O2 Academy, Leeds SOLD OUT
21 – O2 Academy, Sheffield
23 - O2 Academy, Bristol SOLD OUT
24 – O2 Academy, Birmingham SOLD OUT
£10
£26
Read More