From The Magazine
FIDLAR on making third album 'Almost Free': "Any stereotype that people have tried to pin us down with, we've gone in the opposite direction"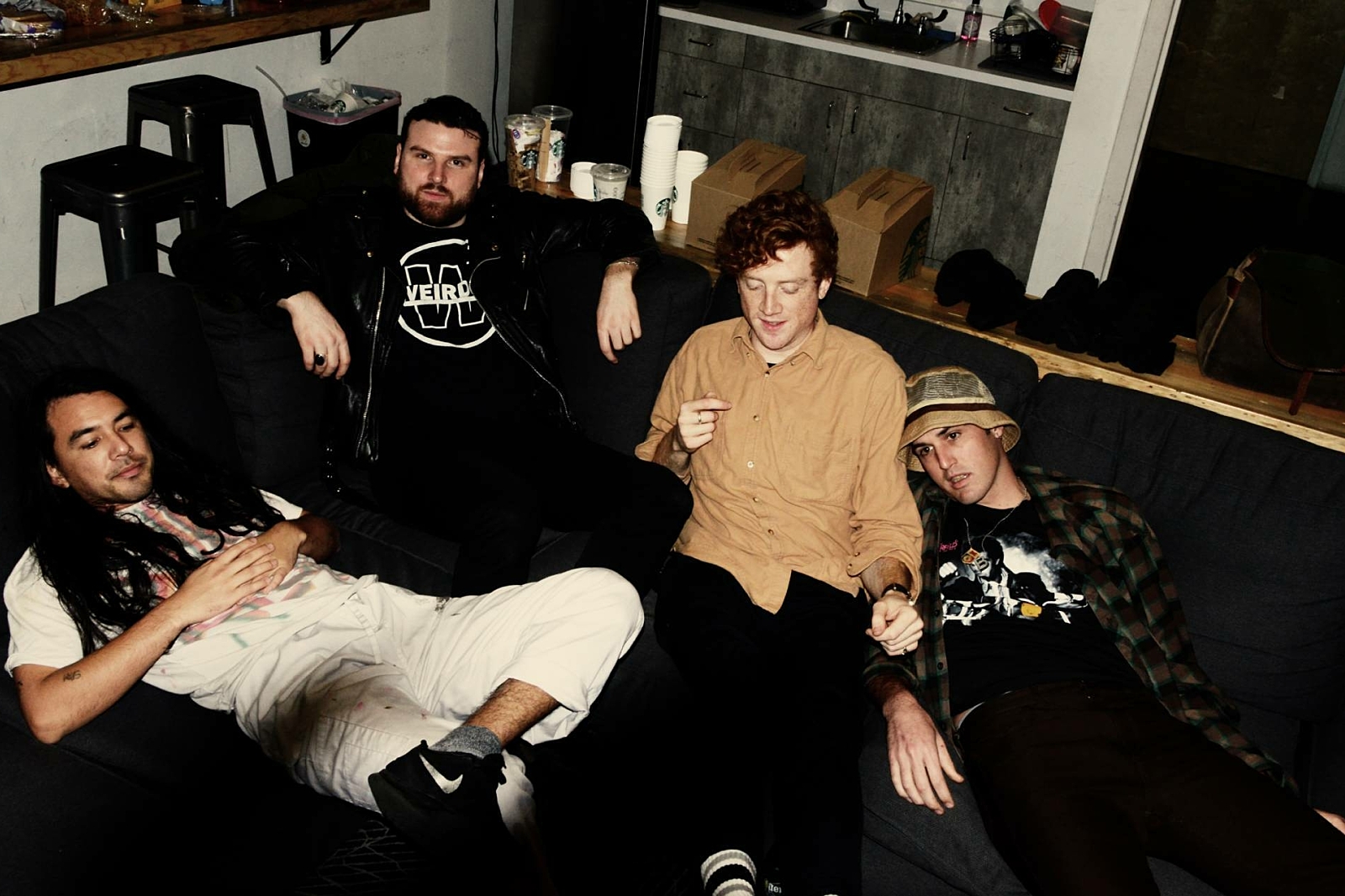 The LA band's new record sees them upping their game and then some. We chat to them about it all in the new issue of DIY, out this Friday.
Three albums in, you might think FIDLAR were starting to get complacent, but - as we found our in our interview with the band for the February issue of DIY - they've done anything but.

"For this record it felt like were going back to how we did it in the beginning," guitarist Elvis Kuehn explains of making new album 'Almost Free'. "90% of what you hear was started in Zac's studio. It was like how we did it for the first record, but we added [producer] Ricky [Reed] into the mix. He helped us go back to that way of working. He told us to keep the demos because there was some sort of magic to them."
"Ricky was also so good at hearing things that we weren't," adds frontman Zac. "We had demos from our studios, but sometimes you get stuck on stuff and he was so good at twisting it. I think it was a little more freeing. We had that freedom to make what we wanted to make."
The result is a new album which, as demonstrated by huge sounding singles 'By Myself', 'Too Real' and 'Can't You See', is their boldest yet.
"I think we were just bored," Zac laughs, discussing these changes. "It's definitely different to our last record, and that's the whole point. We went into the studio and we tried to do as many things as we could. We weren't limited by guitars, bass drums and vocals. Basically, any stereotype that people have tried to pin us down with, we've gone in the opposite direction."
To read the whole feature, grab a copy of the new issue of DIY, out tomorrow.
£8
Read More