Raise your tea cups!
Girl Ray are releasing debut album 'Earl Grey' in August!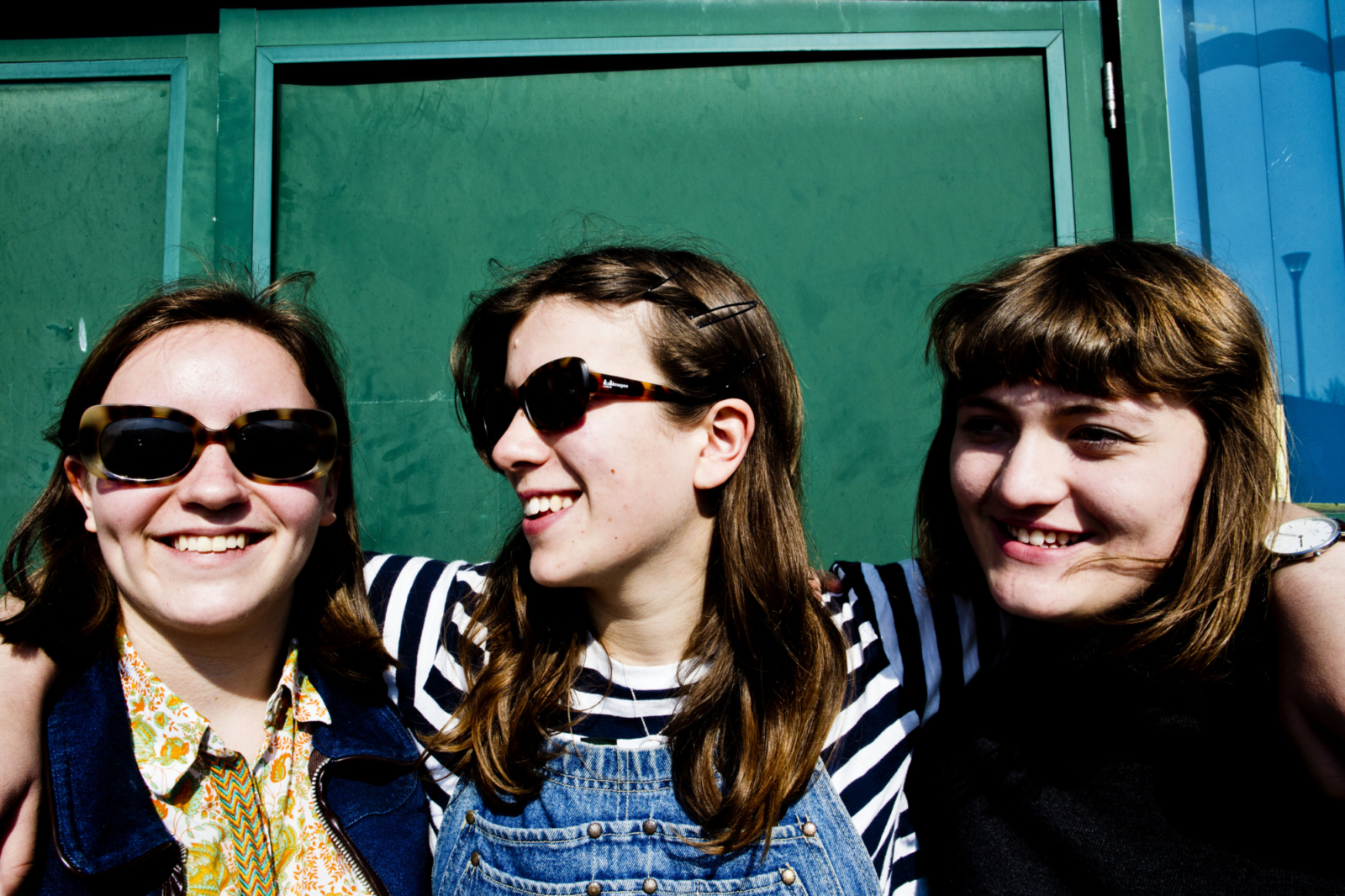 As well as detailing the LP, they've also shared brand new single 'Preacher'.
Get ready to raise your tea cups as Girl Ray have announced that their debut album is coming out this summer!
'Earl Grey' (not a pun, just a nice tea reference) will be released on 4th August through Moshi Moshi. It's been recorded with their friend and touring guitarist Mike O'Malley over what they say was two "intense and insane" weeks at Ramsgate's Big Jelly Studios. It's set to feature recent single 'Stupid Things,' last year's 'Where Am I Now' and a version of one of their first-ever tracks, 'Ghosty,' a reference to one of their first band names, Ghosty Mo.
To coincide with the announcement, the trio have also shared a brand new track, 'Preacher.' Speaking of the track, Poppy Hankin said: "I wrote the melody for the first part a few years ago on a little toy Elvis guitar that I bought in a charity shop. Its tuning was really weird, and this song was the only thing I could really get out of it. The melody suited a love song, so I went with it."
Listen to 'Preacher' and see the tracklisting for 'Earl Grey' below. Read our feature with Girl Ray from earlier in the year here.
1. Just Like That
2. Monday Tuesday
3. Stupid Things
4. Don't Go Back at Ten
5. Cutting Shapes
6. Preacher
7. A Few Months
8. Earl Grey (Stuck in a Groove)
9. Where Am I Now
10. Stupid Things (reprise)
11. Ghosty
12. Waiting Ages
Girl Ray will play The Great Escape (18th-20th May), where DIY is an official media partner. Tickets are on sale now. Visit diymag.com/presents for more information.
Read More