King Gizzard & The Lizard Wizard get ritualistic in the video for 'Invisible Face'
They've gone back to 'Nonagon Infinity' for their latest clip.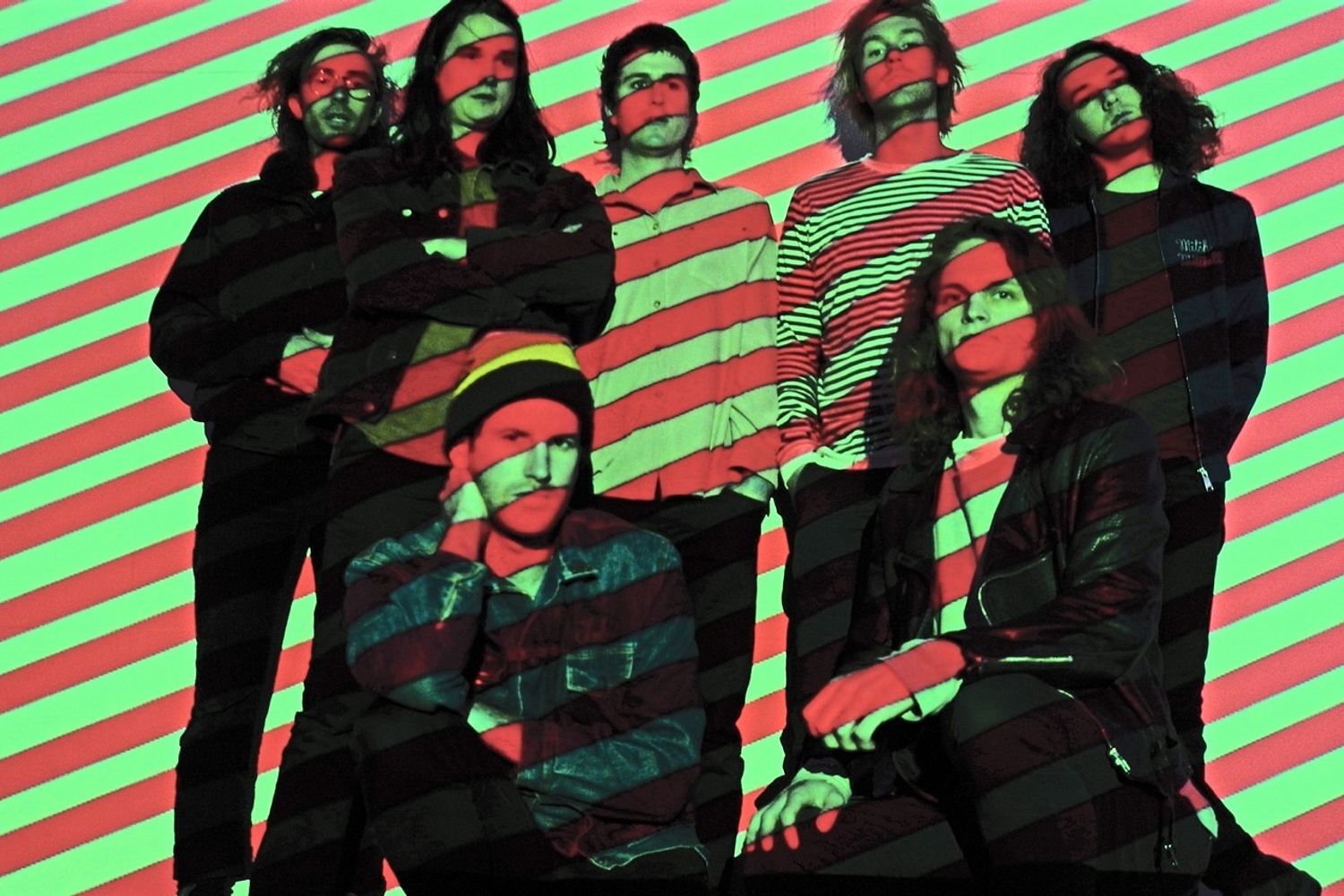 Photo: Jamie Wdziekonski
With the second of their five albums this year, 'Murder of the Universe', having been released back in June, psych-rockers King Gizzard & The Lizard Wizard are rewinding the clock to melt minds again with their latest video.
'Invisible Face' originally came out on last year's 'Nonagon Infinity', but its got a new clip now courtesy of Jason Galaea and Joel Melrose. It brings together vibrant, psychedelic animations and live action elements, including some cultish imagery of people in matching, colourful robes that harks to some of their more recent videos.
So, prepare to see fighter jets falling out of the sky, snakes, dark landscapes and more. It's never totally clear whether any of it is real or if it's just a hallucination of the people drinking in robes but hey, that makes it all the more intriguing.
Watch the video for 'Invisible Face' below.
£40
£40
Read More
Featuring James Blake, Romy, Marika Hackman, yeule and more.