Listen
Olivia Dean releases new song 'Carmen'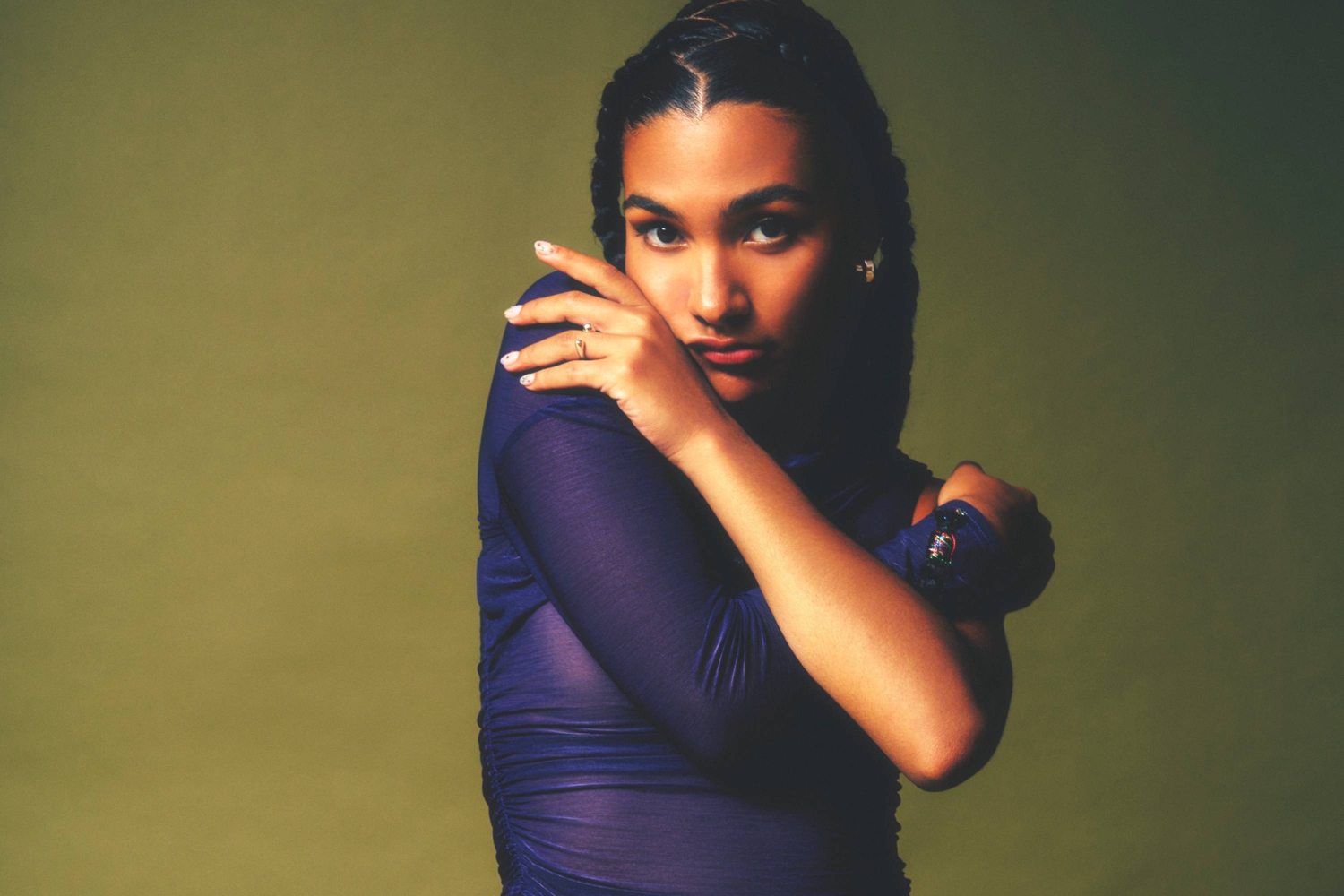 The song will appear on her upcoming debut album 'Messy'.
Olivia Dean has unveiled a fresh new song, 'Carmen', which will appear on her debut album 'Messy' out 30th June.
The song is a tribute to her grandmother, who was part of the Windrush generation: "I wanted to write a song of celebration that encapsulated the beautiful cross-culture that was created by the Caribbean community in the UK. Steel pan is such a powerful and emotional instrument for me so having that feature throughout the song makes it that extra special. I am a product of her bravery and I want her to be remembered forever!".
The album promises to incorporate sounds from Olivia's recent travels to Brazil and Grenada: "There's this genre called MBP that's all old Brazillian music. And I was told it's something that you listen to with your loved ones and by yourself. It's really cherished in the culture as romantic music for special moments. And like, what is the English equivalent of that? Of a really cherished genre that's our special thing or for our quietest moments. And I thought, I want to make that! I want to make music that's for your special times, to soothe you, to attach to beautiful memories that you have."
Olivia has also announced a run of tour dates this year - tickets are on sale now.
MAY
28th - CORE Festival - Brussels, BE
JUNE
3rd - Forbidden Fruit Festival - Dublin, IRE
22nd - On The Mount at Wasing - Berkshire, UK
24th - Glastonbury Festival - Somerset, UK
29th - Przym, Kingston - London, UK*
30th - Rough Trade East - London, UK^
JULY
1st - Barn On The Farm Festival - Gloucestershire, UK
2nd - Exeter Powderham Castle - Exeter, UK
3rd - Rough Trade - Bristol, UK^
3rd - Strange Brew - Bristol, UK*
4th - HMV - Sheffield, UK^
4th - Brudenell Social Club - Leeds, UK*
6th - MUSILAC Festival - Aix Les Baines, FR
8th - North Sea Jazz Festival - Rotterdam, NL
11th - Summer Series at Somerset House - London, UK (SOLD OUT)
13th - Montreux Jazz Festival - Montreux, CH
21st - Nice Jazz Festival - Nice, FR
29th - Belladrum Festival - Kiltarlity, UK

AUGUST
4th - Haldern Pop Festival - Rees-Haldern, DE
5th - Appletree Garden Festival - Diepholz, DE
20th - MS Dockville - Hamburg, DE
26th - Connect Festival - Edinburgh, UK
27th - All Points East Festival - London, UK
SEPTEMBER
1st - FORWARDS Festival - Bristol, UK
2nd - Superbloom Festival - Munich, Germany

*acoustic show
^album signing