Watch
Sundara Karma share video for 'Higher States'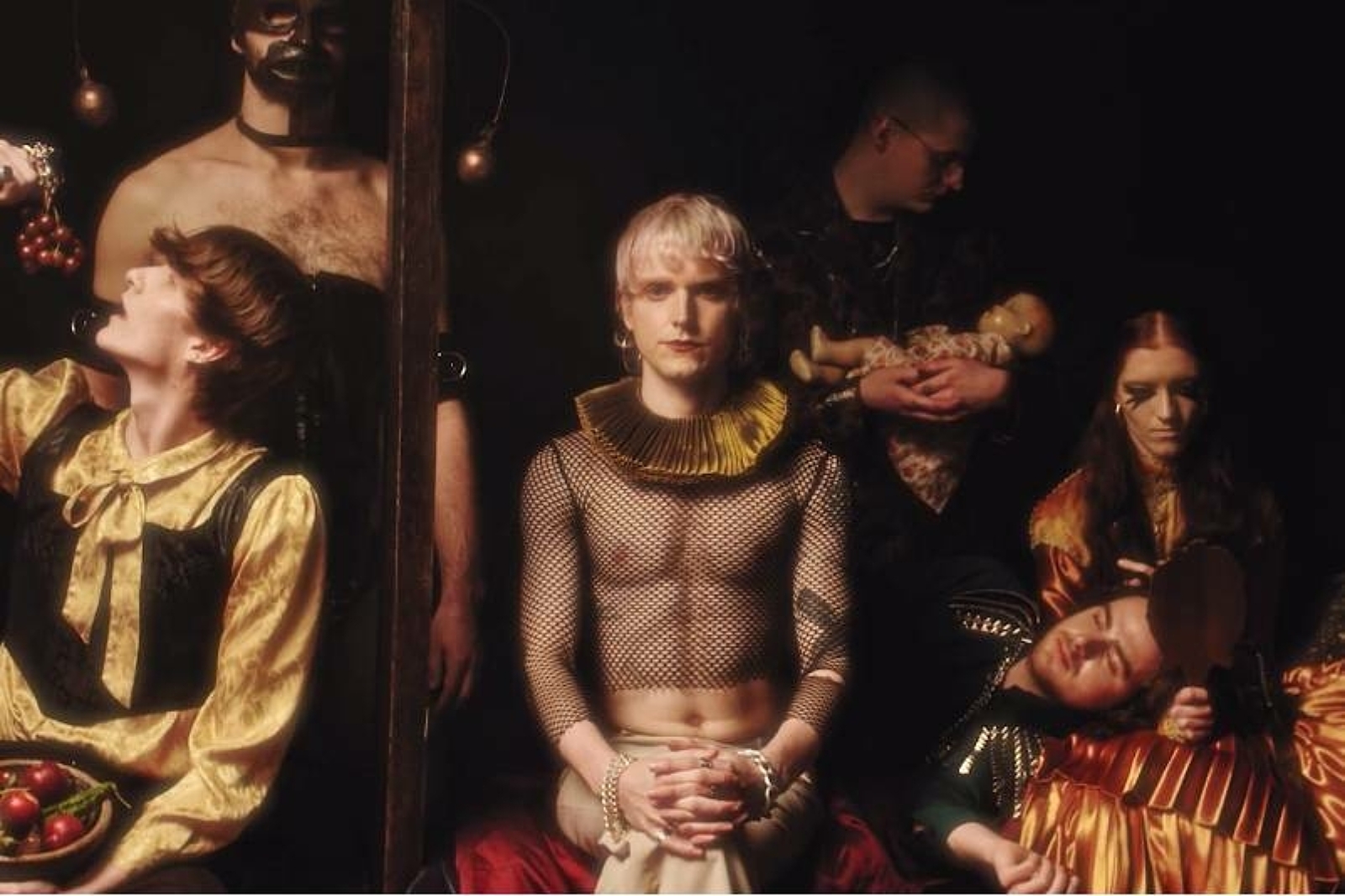 The clip was directed and edited by frontman Oscar Pollock.
Sundara Karma have shared a video for new track 'Higher States'. The gothic-esque video sees the band performing the track in several settings and was directed and edited by frontman Oscar Pollock.
Speaking of the video, Oscar explained: "I wanted to edit the video as well as direct it and it was ALL CONSUMING! I'm really not the most skilled editor and because I wanted the video to have an extremely fast pace it took me like 1 hour to do 5 seconds of footage… I was a wreck by the end of it. I did it all on my laptop and if you saw me during that period I Iooked like a mad scientist or something… grizzly stuff but I'm super happy with how it turned out!"
Speaking to DIY in their recent cover feature, the band spoke about the weird and bold new direction they're taking on second album 'Ulfilas' Alphabet'. Oscar explained: "People have said this new direction is quite weird, and I can understand why people would think it as well. But it's just stuff that I liked. That's it. I wish I could say more! It's just who we are; it feels so natural."
Watch the band's new video below.
Read More