The 1975 release 'Me & You Together Song'
The latest taste of 'Notes On A Conditional Form' arrives with unabashed pop-rock flair.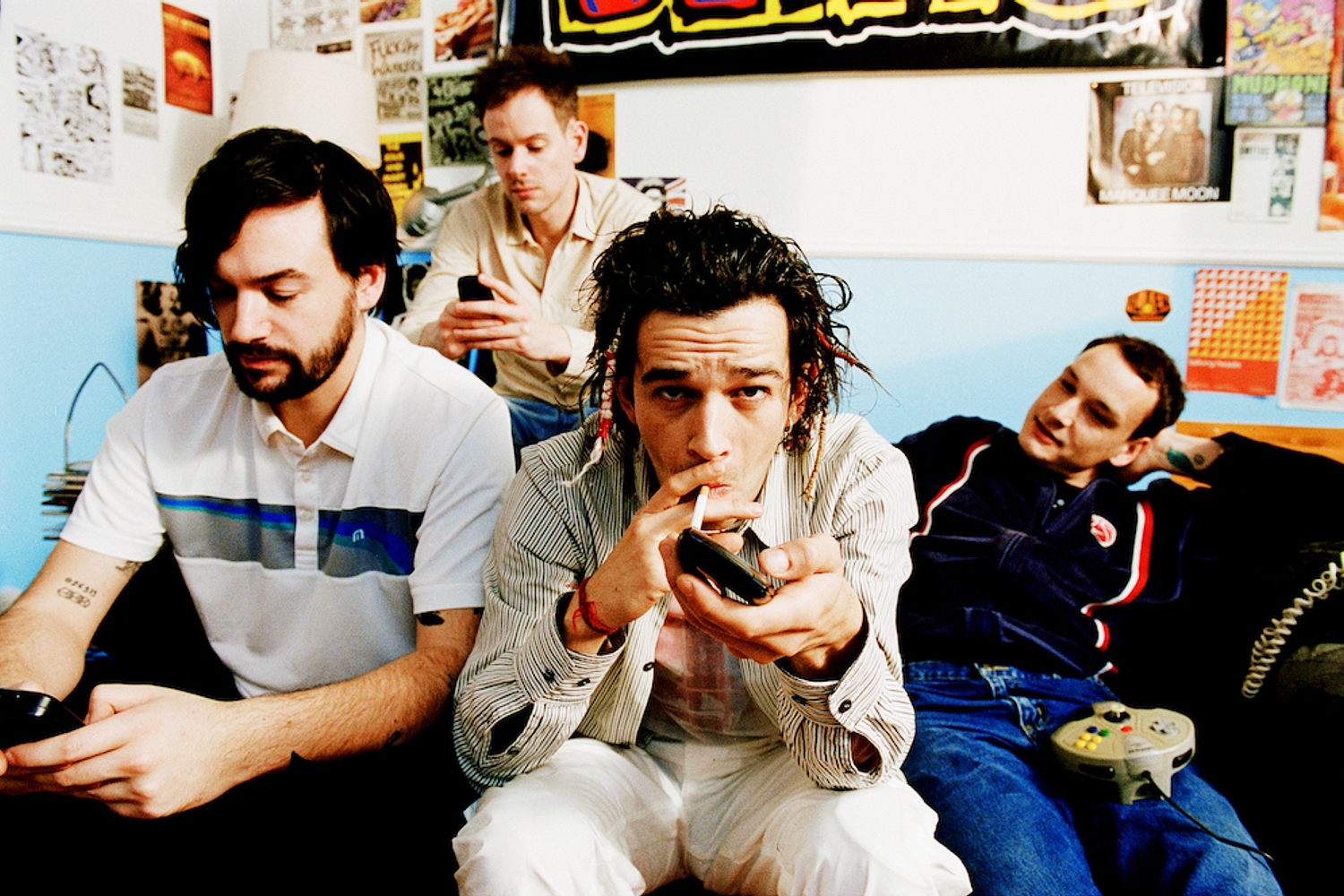 Spoken word, punk, ambient house, and now 00s-style pop-rock, The 1975 are giving us our latest taste of what we can expect from fourth album 'Notes On A Conditional Form' - now delayed until 24th April - and, once again, it's nothing like we could have thought it would be.
Channelling some early '00s Busted vibes, 'Me & You Together Song' is an upbeat pop banger that could seamlessly fit onto the aforementioned pop-punk trio's self-titled 2002 album. Basically, if Busted tried to write their best 'It's Not Living (If It's Not With You)', it would sound a lil' bit like this.
"It's kind of me as a teenager; it's about idealism in relationships and trying to capture what I thought about Amy Watson or Chelsea Pollard," Matty told us for our November 2019 cover interview. "And there are funny lines in it. When I write about relationships, I find it quite hard to be soppy so my sincerity comes from gags. 'I had a dream where we had kids / You would cook, I'd do the nappies / We went to Winter Wonderland / It was shit but we were happy'. Which is my way of saying I actually love you quite a lot."
An anthemic love bop tracing Matty's efforts to profess his feelings, the rose-tinted glasses behind which the story is told are reflected perfectly in the jingly tune that Matty called a 'Drive Like I Do' style song, and it's destined to invoke a sense of nostalgia for those old enough to remember the 'What I Go To School For' glory days.
Their fourth release from the album so far, 'NOACF' is gearing up to be The 1975's most ambitious and experimental project yet.
Read More
Featuring King Gizzard & The Lizard Wizard, IDLES, Tkay Maidza, Sleater-Kinney and more.