Happy birthday:
The Gaslight Anthem to celebrate 10th anniversary of 'The '59 Sound'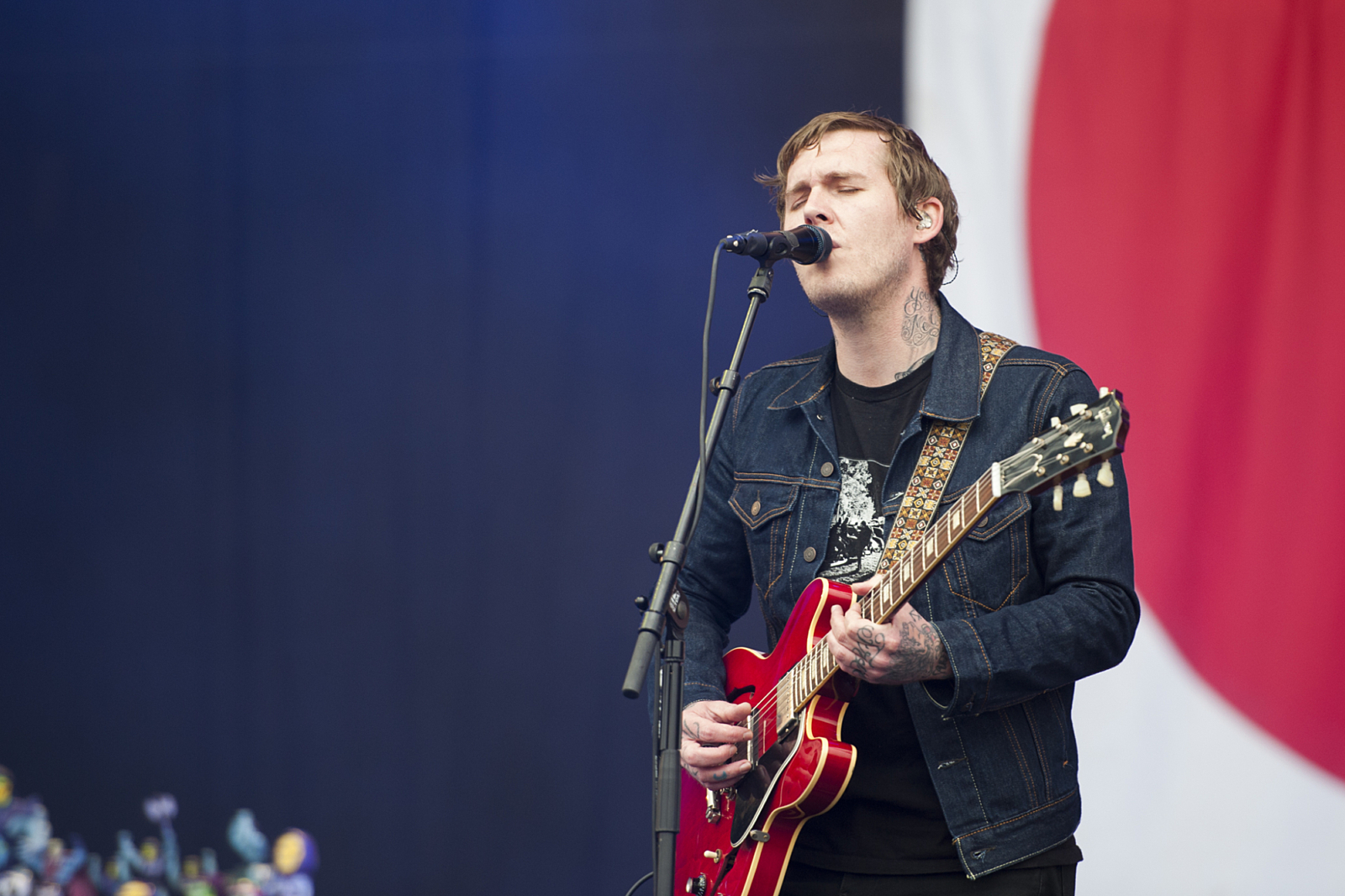 The band are playing the album in full at NYC's Governors Ball, with more shows promised.
The Gaslight Anthem's breakout album 'The '59 Sound' turns 10 this year, and the band are set to celebrate the anniversary in style.
Brian Fallon and co. have been announced to play the 2008 album in full at NYC's Governors Ball festival in early June, and have promised more anniversary shows.
"Hello everyone!" the band wrote on Twitter. "The '59 Sound is turning 10 this year so we're gonna do some shows to celebrate. Thank you all for your continued support, more shows to be announced soon!"
The band announced an extended hiatus in 2015, with their main stage performances at that year's Reading & Leeds their final shows.
In the meantime, Fallon has announced a new solo album called 'Sleepwalkers', which is out next month.
Returning to Reading in 2016, we caught up with Fallon about his future plans for The Gaslight Anthem. "We all still talk," he told us of the bandmates' relationships at the time. "Alex (Rosamilia, guitarist) is in the band for this tour. Benny (Horowitz, drummer) is in hardcore bands, and other Alex (Levine, bassist) is a barber and owns a restaurant. We're all doing exactly what we want, and it's so refreshing."
"If we come back, it has to be 100% genuine. We built the band on being completely true to ourselves, and we'll only make another album if it's something we all believe in."
The Gaslight Anthem will play 'The '59 Sound' in full at Governors Ball in New York City on the weekend of 1st-3rd June. Re-visit its title track below and await more shows soon.
Photo: Sarah Louise Bennett / DIY
Read More