Album Review
Animal Collective - Tangerine Reef
3 Stars
A focus on improvisational playing and unique sounds provides a blissful atmosphere.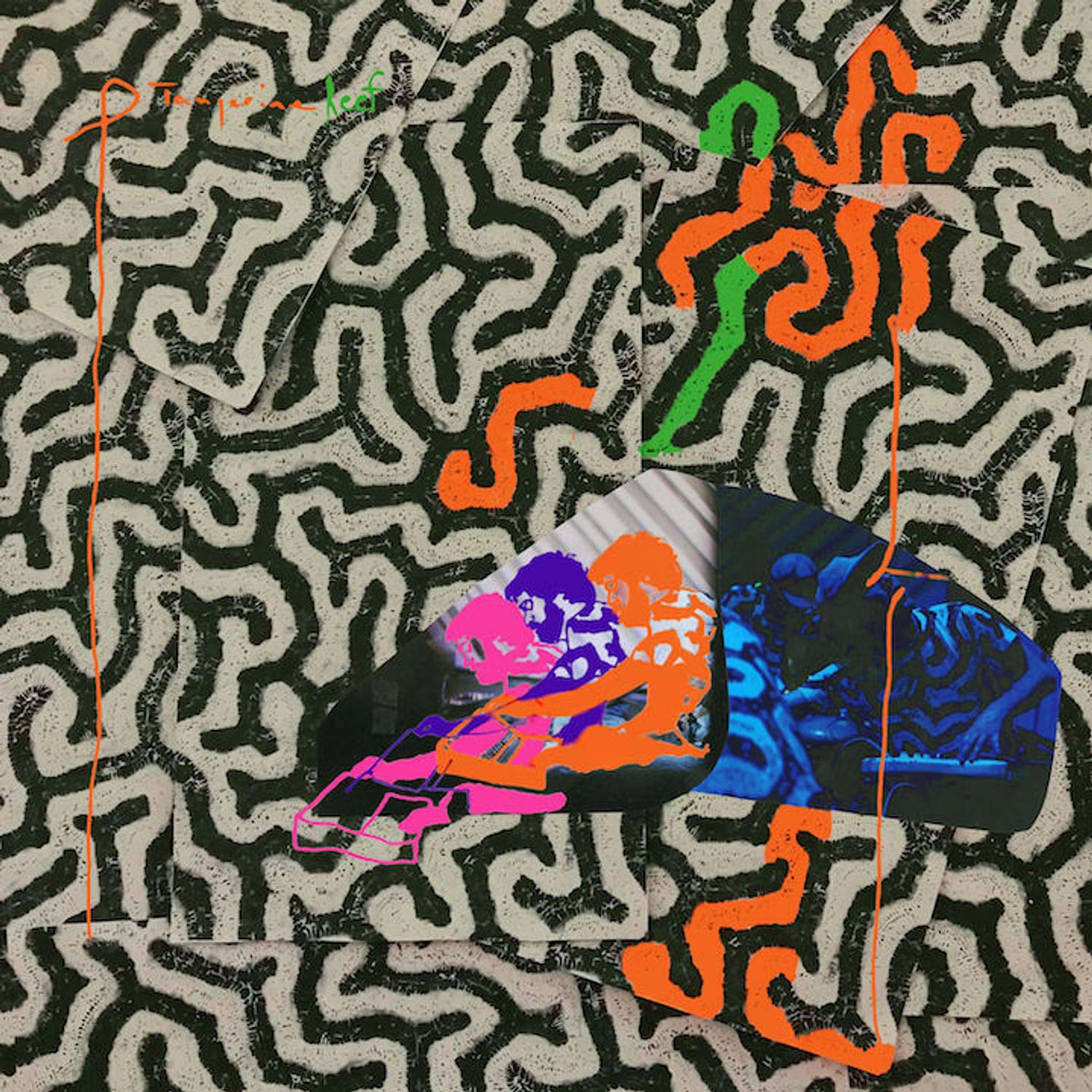 Animal Collective continue the environmental theme of 2017 EP 'Meeting Of The Waters' by commemorating the International Year Of The Reef on this conceptual, experimental record. Avey Tare and pals are without the input of founding member Panda Bear this time around, but have instead collaborated with avant-garde media duo Coral Morphologic, who specialise in coral macro-videography. The result is an audiovisual release incorporating the music of Animal Collective with an online film that focuses on CGI-free time lapses across surreal aquascapes and naturally fluorescent coral.
The music that makes up 'Tangerine Reef' fits the theme wonderfully. It has much more in common with the kind of gentle sounds you'd expect to accompany an art installation (or even an aquarium) than the distinct alt-pop of 'Merriweather Post Pavilion' or 'Centipede Hz'. In fact, there's not much here than even remotely resembles a pop song (though the staccato chants of 'Hip Sponge' do offer a catchy hook at the album's midway-point). Instead, these thirteen tracks offer an amorphous journey that dwells on subtle dynamic changes. Its basis lies in oceanic synth pads, whirring electronics, and Avey Tare's murmured vocals - laden with otherworldly effects and compressed to the point that they sound like they could have been recorded from within the helmet of a deep sea diving suit.
The album's title may or may not be a reference to the spaced-out synthscapes of electronic pioneers Tangerine Dream, whose expansive instrumental records in the '70s and '80s helped define the 'ambient' sub-genre. The music here certainly embodies that same ethos, with a focus on improvisational playing and unique sounds providing a blissful atmosphere. And while it's set to be defined as an oddity within Animal Collective's discography, this is undeniably an expertly conceived work.