'Xen' is full of gorgeously haunting contradictions.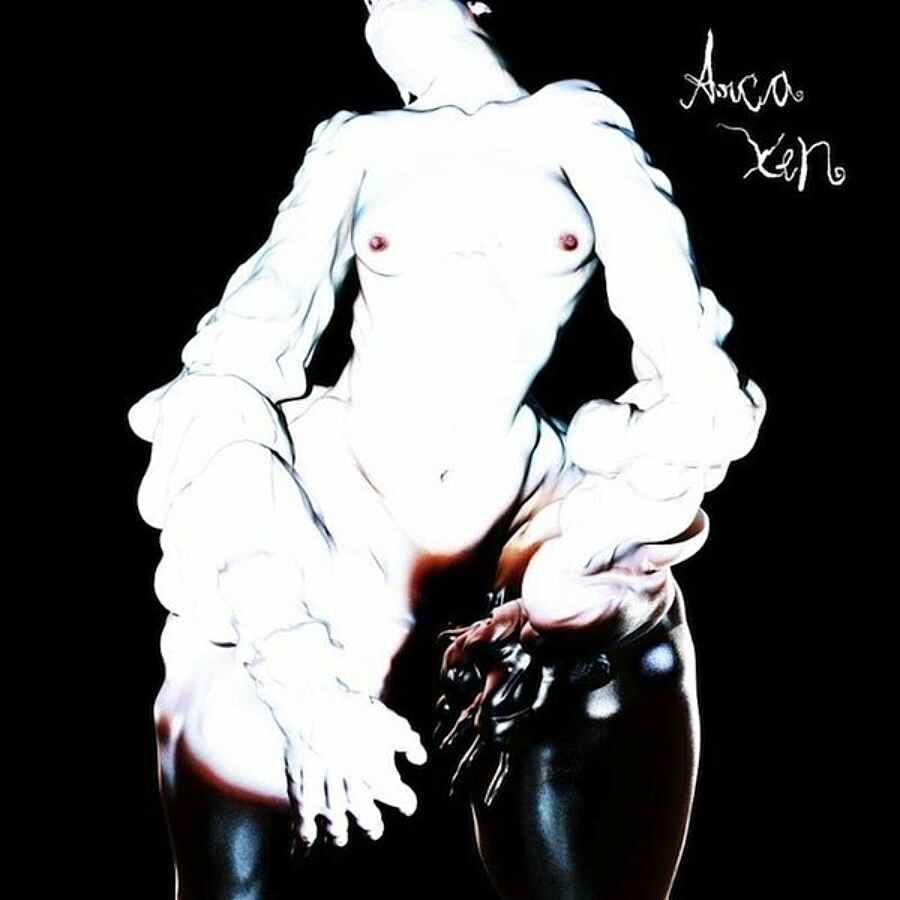 Even if you haven't heard of Arca, it's likely you've already heard his idiosyncratic sound. Having provided vivid production for likes of Kanye West and FKA twigs, he's already made a name for himself thanks to his twisted, lively instrumentals. Everyone in the know has been paying attention; hell, he's even co-producing Björk's ninth studio album. He's emerged over a relatively short amount of time, and his debut album, 'Xen', makes it evident why.
Contorting his sounds into discordant beauty and cacophony, Arca's 'Xen' is full of gorgeously haunting contradictions. Intent on terrifying one second and cushioning with spectral beds of sound the next, it's a record that's hard to keep up with. The cohesive and coherent sound he's been developing since his debut EP in 2012 is at the heart of every track, but the versatility of this sound is where 'Xen' shines.
Tones shift dramatically from one track to the next, but it all feels like part of the same journey. Wobbly piano chords, unsettling bass and submerged synths all come together to form the crooked path that is 'Xen'. Foreign sounds frequently find themselves appearing in passing moments, with it becoming difficult to decipher what each noise actually is as the album progresses. Tracks like 'Wound' and 'Held Apart' offer a comfortable familiarity with the tangible world, but these moments are brief, and still just a little malformed.
These slices of solidarity offer little refuge from the harsher sections of Arca's alien world, but they make for a welcome change of pace on what would otherwise be a relentless audio assault. They add even more colour to an already vibrant record, despite how gloomy the record can be at times. It's not quite the full spectrum of colours, but there's an ambitious scale within its palette that allows Arca to craft the textural masterpiece that 'Xen' quite often hints at being.