Album Review
Baby Queen - Quarter Life Crisis
4 Stars
It finds substance in its shedding of the contrived.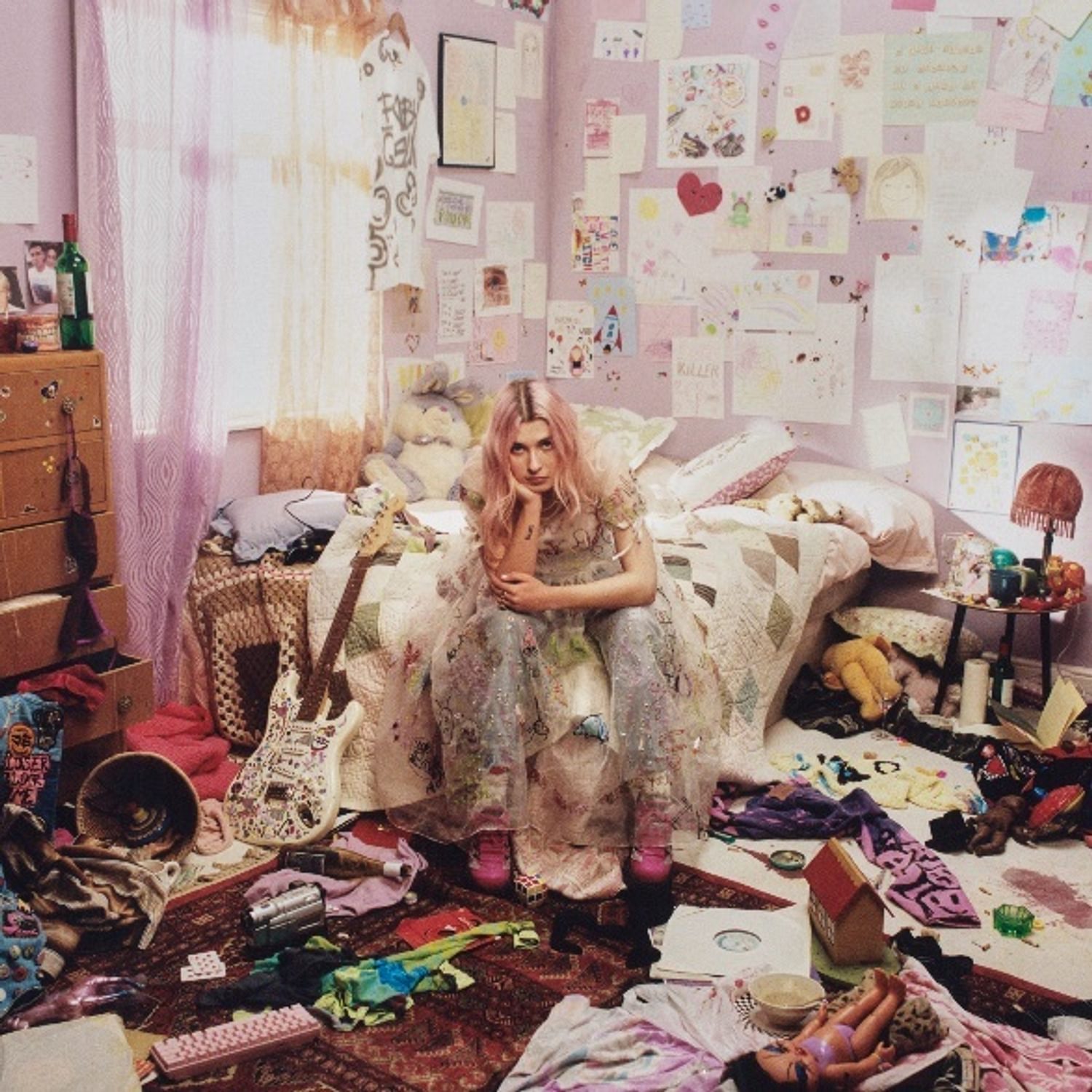 By all accounts, Bella Latham did not enjoy the process of pulling together her debut Baby Queen album. Although the early hype that surrounded her breakthrough singles back in 2020 and subsequent fame soundtracking Netflix's instant cult favourite Heartstopper have certainly secured an army of dedicated fans, it also came with an almost unmanageable pressure. Paired with a creative process covering the best part of three years, 'Quarter Life Crisis' carries its name with a resounding insecurity, jolting its bedroom bubblegum pop from moments of cathartic self-acceptance to overwhelming self-doubt. Its uncertainty takes centre stage through Bella's lyrical honesty, delving into her relationship to medication, vices, and the self-criticism that has led to a hefty amount of writer's block.
The process has stripped Baby Queen of the more superficial elements that had begun to creep into her 2021 collection 'The Yearbook'. This debut album proper finds substance in its shedding of the contrived, instead rallying against creative block with a "fuck it" attitude. There's a beautiful resignation to her album-defining opening on standout midpoint, 'Grow Up'. "I'm almost 25 but I feel like I'm 17," she notes in an instantly-relatable pushback to the coming-of-age trope. "If I could grow up, I'd grow the fuck up." It's an understandable reaction to existing in a world that demands confidence and assuredness.
Instead, 'Quarter Life Crisis' finds its voice by accepting insecurity, and by realising that life's answers are not linked to age - that the concept of growing up doesn't follow a specific path, and there's a certain magic in the fragile chaos that comes with it. Bella may not have enjoyed bringing 'Quarter Life Crisis' to life, but in facing her insecurities head on she chips away at the pristine Baby Queen polish and pairs her distinct brand of pop with real substance.
Read More
Popular right now
Featuring King Gizzard & The Lizard Wizard, IDLES, Tkay Maidza, Sleater-Kinney and more.