Album Review
Fontaines DC - Skinty Fia
5 Stars
It's heavy, but never heavy-going.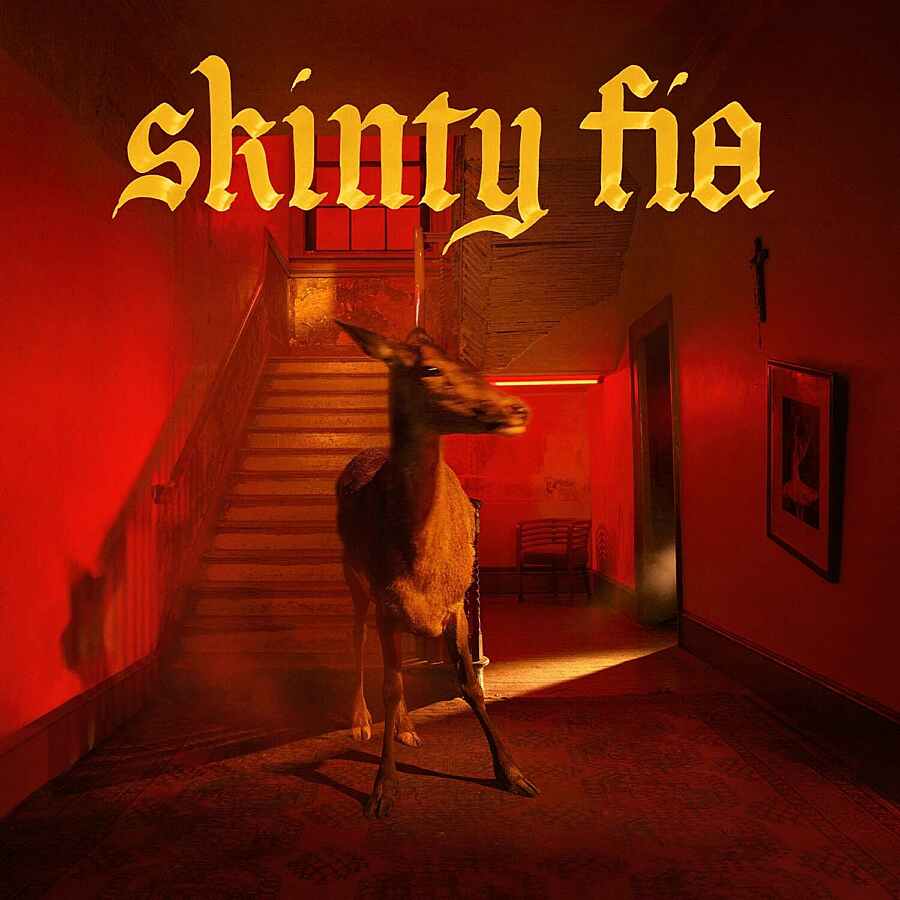 Fontaines DC will never not be an Irish band. It's embedded in their lyricism, their imagery, every note that drips from Grian Chatten's unmistakeable drawl. And yet as they adjust to being one of the world's breakout rock acts, they've often spoken of having to find new ways to carry their identity with them, to keep each record connected to home even as success takes them further and further away.
In ten songs, 'Skinty Fia' tackles a range of increasingly dour topics: consumption, greed, corruption, despondency, isolation, heartbreak. It's heavy, but never heavy-going; cinematic is an easily lauded term, but these are definitely tales of literary prowess, showcasing their growing ability to shape an atmospheric sound. Very few rock bands are doing hooks as well as they are right now; the drum'n'bass breakdown of opener "In ár gcroíthe go deo" (meaning In Our Hearts Forever) comes as both a surprise and an immediate reminder not to pigeonhole, while the title track borders on a '90s basement groove, not outrageously dissimilar to what you might expect from a Kasabian or Stone Roses offering. 'Jackie Down The Line' reveals Nirvana as a bigger influence than ever, but there are shades of Oasis too - 'How Cold Love Is', 'Roman Holiday' 'I Love You'. The latter's unspooling, retooling and then even bigger race to the finish has the kind of relentlessness that only the deftest of songwriting talents can truly pull off, capturing fury and confusion without ever compromising on dynamics. Described by the band as their most political song to date, its melody seems determined to burrow its way into the brain, deepening its message of propaganda patriotism.
On meditative shanty 'The Couple Across the Way', Grian struggles to unpick himself from the woven tapestry of the world's ills, contemplating his melancholy role: "All the mirrors face the walls and I wake just to long for bed/ 'Love what's got you so down low? / The saddest tongue is in your head!'". Similar to 'I Love You''s confessional, it speaks of the unsettling nostalgia that so many of us feel when we leave our home towns behind, the sadness of distance between future and past. By shedding light on Ireland's struggles, Fontaines DC serve only to highlight their nation's enduring character, the reasons why it is so central to their beating heart. For those who missed the rabble-rousing of 'Dogrel' but liked the darkness of 'A Hero's Death', this record splits the perfect difference, sealing it along the middle with the superglue of a band who now know exactly where they're going. Truth be told, they've never been more at home.