Album Review
Self Esteem - Compliments Please
4 Stars
You WILL love this record, and you will give it the respect it deserves.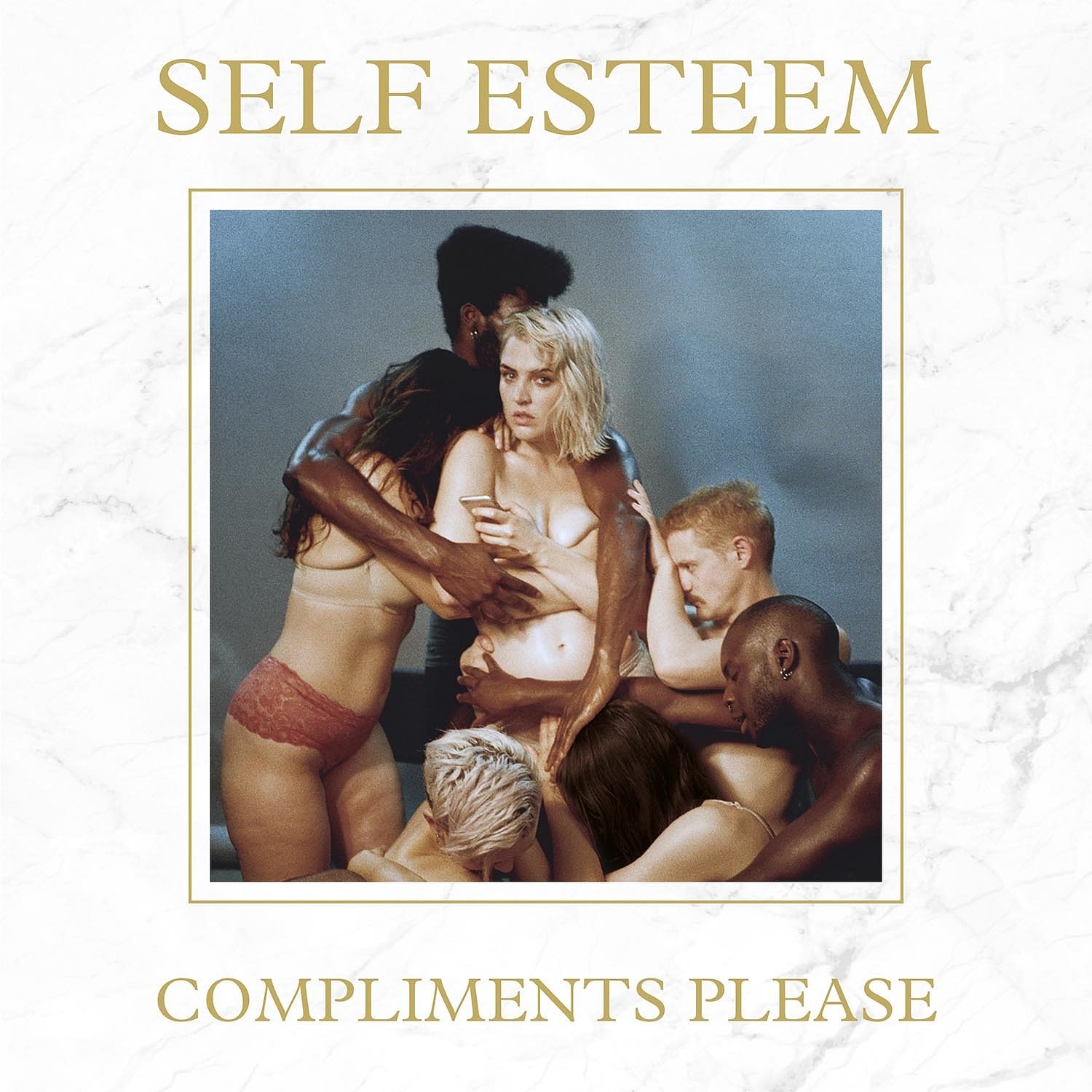 If you take one look at Self Esteem's Rebecca Taylor on social media, you'll quickly learn two things: one, she's very, very funny, and two: she's wrestling away with life's insecurities just like the rest of us. No longer reduced to a part of the overall sum that was Slow Club, her first record as Self Esteem allows her songwriting skills to flourish in all their flawed glory - at once assertive and vulnerable, her take on pop flirts with high-end glossy sonics but still holds roots in the slow-building atmospherics that fuelled her past work, as well as some leftfield R&B influences. 'In Time' has plenty in common with a glory-days Kanye record, and then of course there is opener 'The Best' - a fourth-wall breaker that Beyoncé would be proud of, detailing the liberation of going it alone and projecting strength in an industry set against the success of confident women. Woven around spoken word interludes, it works beautifully as a concept of solo life - the freedom to explore ideas at will with no need for a conversation about 'creative differences'.
From a project titled Self Esteem, 'Compliments Please' may sound like another statement of insecurity. To think this is to miss the point - turn it on its head, and the title becomes a stamp of assurance - you WILL love this record, and you will give it the respect it deserves. With a collection of songs this strong, who are we to argue?