Album Review
Self Esteem - Prioritise Pleasure
5 Stars
Powerful to the last drop.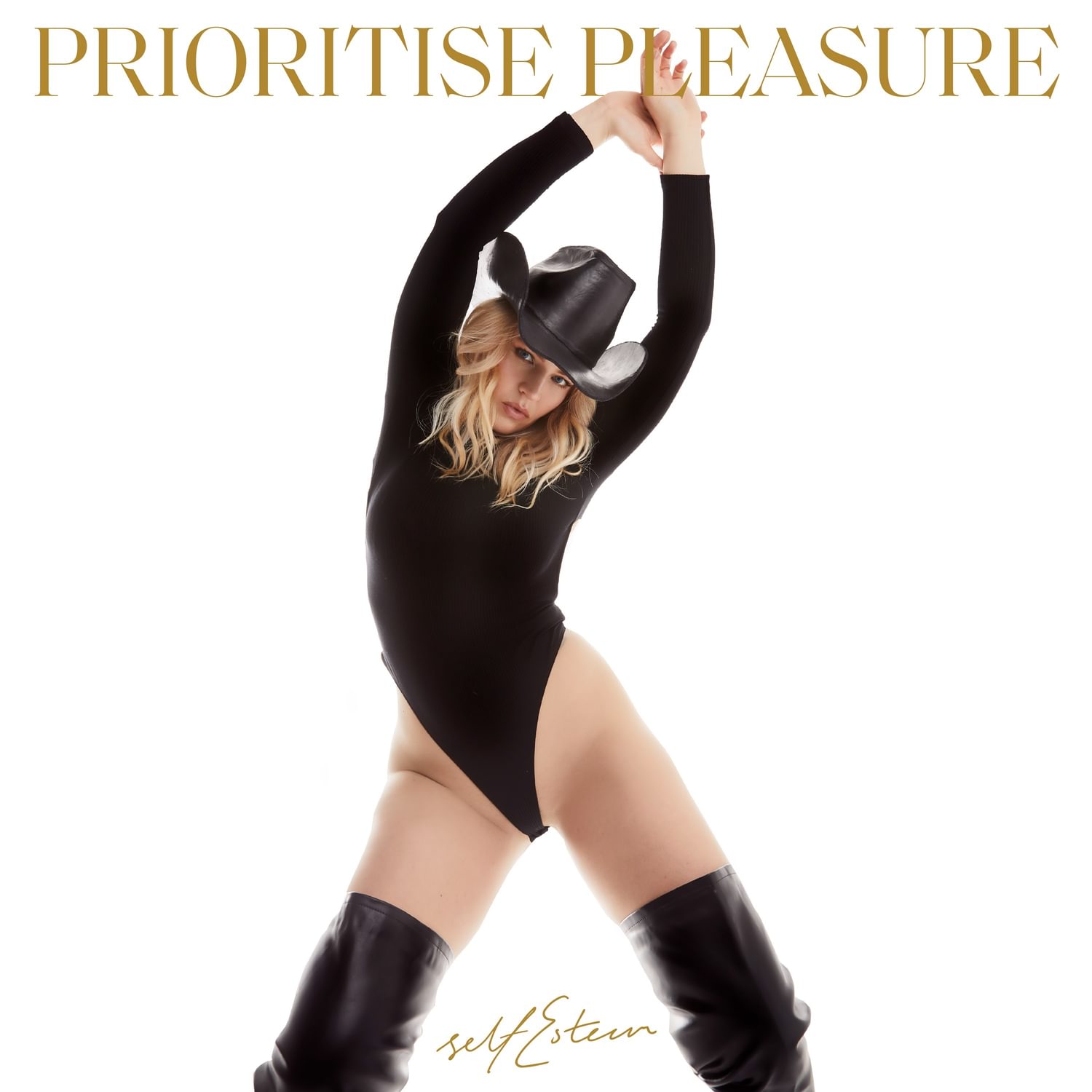 On her 2019 solo debut 'Compliments Please', Rebecca Lucy Taylor set out the stall for her project Self Esteem as an assertive but nuanced pop star. It's with 'Prioritise Pleasure' that she's upped the ante considerably. A powerful and potent look at - quite simply - the experience of being a woman in the present day, this is an album that encapsulates the fear, anger, dread and exhaustion that has become so commonplace in so many female lives. And yet, it's a record that still offers comfort and levity; there's a wittiness and dark humour that traverses the likes of 'Moody' - its opening line being the iconic "Sexting you at the mental health talk seems counter-productive" - and 'Fucking Wizardry', all the while remaining honest and raw, but free of judgement. When the record's opener 'I'm Fine' closes with a voice note of a woman in her early twenties explaining that - if approached by a group of men - her friends' reaction is to begin barking like a dog - because "there is nothing that terrifies a man more than a woman who appears completely deranged" - Rebecca's response is to begin howling herself.
It's also an album that sees Rebecca continually pushing herself to explore new sonic avenues; eclectic instrumentation and bold sonics are the backbone of the record, with tracks switching from spoken-word manifestos ('I Do This All The Time') through to more traditional R&B pop formats ('Still Reigning') via gigantic gospel-backed offerings ('Prioritise Pleasure'), and back again. Most importantly, though, this is a record that doesn't compromise. An uncomfortable and unnerving listen at times - as any album dealing in this level of openness arguably should be - it's also an absolutely necessary one. Through her own personal stories - and those of others - 'Prioritise Pleasure' manages to challenge accepted norms and help to exorcise long-buried demons; it's powerful to the last drop.