Album Review
Sundara Karma - Ulfilas' Alphabet
4 Stars
It matches every lofty idea the band set themselves and then some.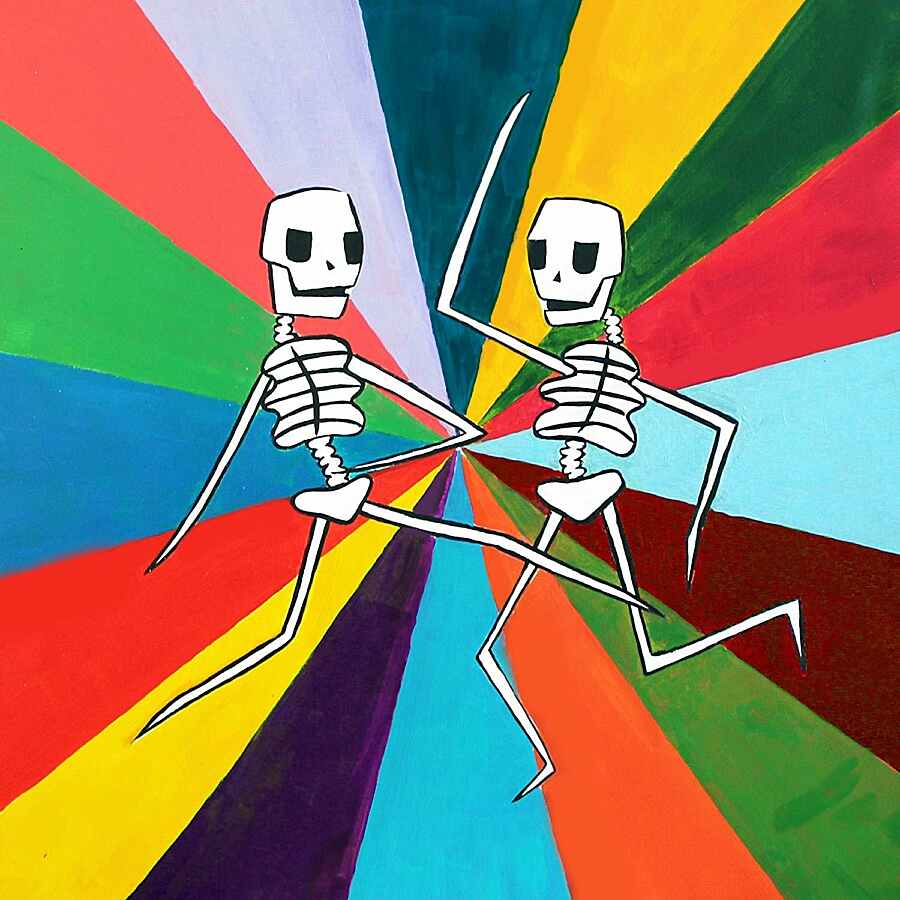 With 2017 debut 'Youth Is Only Ever Fun In Retrospect', Sundara Karma had already shown themselves as more than just indie also-rans. A record packed with the kind of emotional intelligence, anthemic songwriting and literary references that couldn't help but belie their early-twenty-something selves, comparisons were far easier to make with acts several albums deep - The Maccabees, Arcade Fire to name just two - than anyone the Reading group had emerged alongside.
Two years on, the foursome have glammed up - both musically and sartorially - for a collection that so effortlessly slots into the classic songwriting canon. By taking their gaze skywards, from 'Higher States' to the alien-gaze of 'Little Smart Houses', and their sound largely towards the sticky-carpeted '70s dancefloor, 'Ulfilas' Alphabet' shows a band for whom defying expectation is a default setting. And boy, can they write a hook: single 'One Last Night On This Earth' is a platform-stomp of the highest order, its tale of extra terrestrial love a mere side piece to the massive chorus on show. The epic 'Symbols of Joy and Eternity' is even bigger, if that can be believed.
While there's a smidgen of Fleetwood Mac on 'Greenhands', plus some Hall & Oates elsewhere and Elton-like piano licks in a few places, given that frontman Oscar Pollock's voice has always had a touch of the Bowie about it, the Starman's shadow looms large. And it's a perfect fit, as it goes. Producer Kaines (aka Alex Robertshaw from Everything Everything) has plenty of experience working with idiosyncratic vocals from his day job; in encouraging Oscar to stretch his, often hitting its highs and lows in quick succession, it works sublimely.
And as glittering as the whole glorious shebang might be, it's not exclusively a retro-fest: "Yes, but what should I do?" asks Siri, as the opening notes of 'Illusions' hit. While Apple's speaking pal might end up with as many chart appearances as Ariana Grande in 2019, it's one of the many ways Sundara Karma have kept the record this side of the millennium.
Sundara Karma might have set their sights high by naming their record for a man whose ambition spread to creating a whole system of writing, but 'Ulfilas' Alphabet' matches every lofty idea the band set themselves and then some.