Album Review
The 1975 - Being Funny In A Foreign Language
4 Stars
There is something strangely satisfying about its consistency and confidence.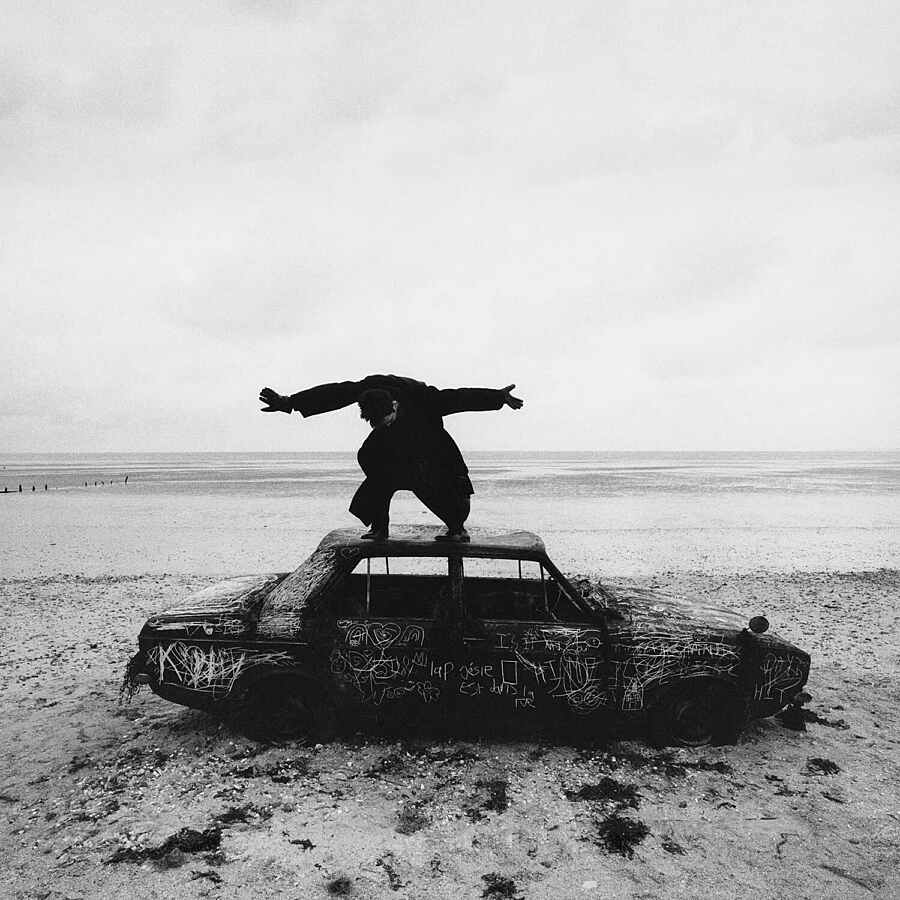 For the better part of the last decade, The 1975 have become renowned for refusing to take the easy road. Lofty self-imposed deadlines announced in the middle of festival sets? Check. A pair of humongous albums, all part of one stacked "era"? You betcha. Even more recently, they became one of the most subversive acts in music when stepping into the Reading & Leeds headline spot following Rage Against The Machine's controversial cancellation; a feat that saw an even split of excitement and vitriol thrown their way.
And yet, for their next act, they're continuing to surprise. While previously, the band have never shared an album less than fifteen tracks long (2018's 'A Brief Inquiry into Online Relationships', fyi), it's with their newest full-length that they're going rogue in a wholly different way: by releasing a concise record of just eleven tracks.
A far cry from predecessor 'Notes On a Conditional Form''s mammoth 22-strong tracklisting, on 'Being Funny in a Foreign Language', they're taking a somewhat more stripped-back approach. While previously, their albums have delved and darted around sonic influences like a musical pinball machine, here the formula is a little more straightforward.
Granted, some things remain the same: their eponymous opener is present and accounted for, but has once again evolved from the "Go down / Soft sound…" versions that live on their first three records. Here it opens with a series of chiming piano chords not too dissimilar to those from LCD Soundsystem's heart-swelling 'All My Friends', before the track descends into a lamenting on modern life, with Matty Healy's lyrical prowess as sharp as ever ("Whimsical / Political / Liberal / With young people as collateral") on both the track, and throughout.
On the whole, they continue building upon previously-laid foundations: 'Happiness' - in all its funky guitar lickin' glory - seems to pick up where 'The Sound' left off, while the whole record comes imbued with the kind of sparkly '80s pop sounds seen on 'If You're Too Shy (Just Let Me Know)' that become potent in their hands. The sugary hook of 'I'm In Love With You' is utterly inescapable.
What is different here, though, is the presence of an outsider. Having only ever previously worked as a closed unit with the band's George Daniel taking on primary production roles, the arrival of producer-du-jour Jack Antonoff can really be felt; his fingerprints abundantly clear in the Bleachers-esque bounce of 'Looking For Somebody To Love'.
'Part of the Band' comes flecked with warm strings that conjure up echoes of Bon Iver, while the glitchy opening of 'About You' is probably the closest to 'A Brief Inquiry…''s effervescent grandeur that we're served here. And granted, there is no trance-tactic 'Shiny Collarbone' or an entire track narrated by Siri, but maybe that's for the best. And while it would be easy to write off the record as a little one-dimensional - at least in comparison to the depths trawled on their earlier works - there is something strangely satisfying about its consistency and confidence. Have no doubts, 'Being Funny…' is most certainly still The 1975; they've just refined their pop nous that little bit more this time around.