Album Review
The Cribs - Night Network
4-5 Stars
A study in elegance in the face of adversity.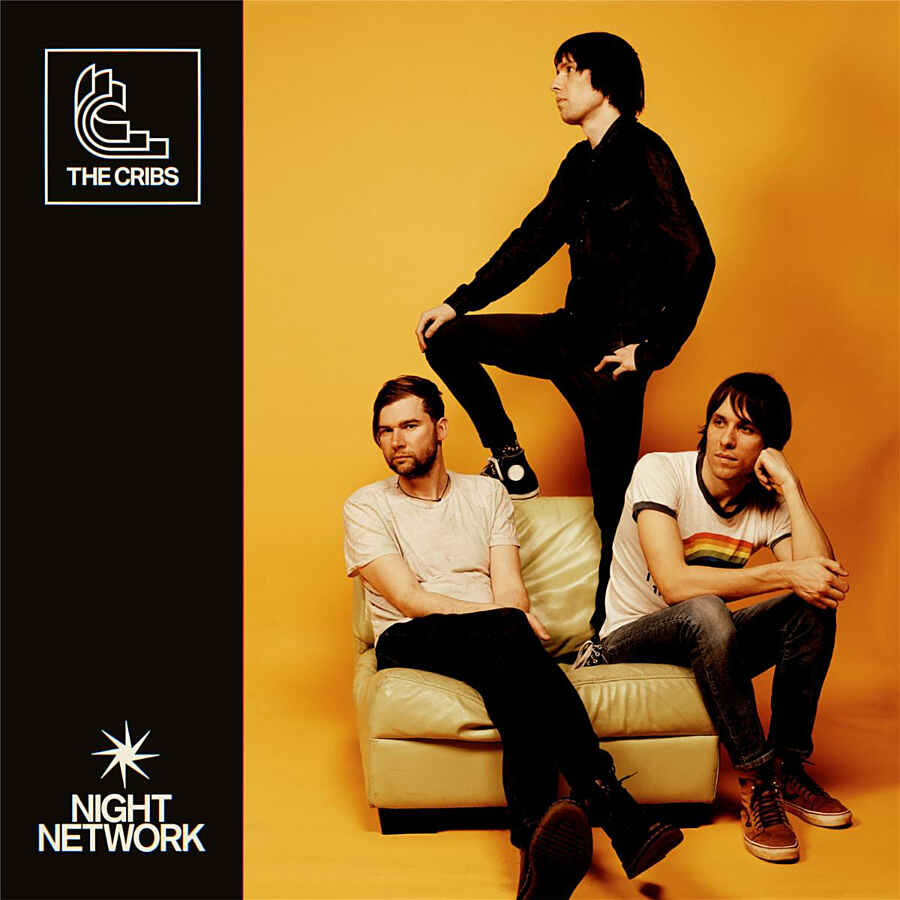 The last Cribs record felt like the closing of a chapter, and it was - just not the one they thought. '24-7 Rock Star Shit' had been in the offing for a while, born of a quickfire session with Steve Albini a decade ago, and then cryogenically frozen on the back burner while the trio turned their attentions elsewhere. By the time they made it back to Chicago, they chose to make the return to their roots a wholesale one, playing a host of intimate residencies in support of the album. Afterwards, they were ready to turn a new leaf. The possibilities seemed endless.
And then, the less savoury side of the business encroached, with Wakefield's band of brothers plunged into legal hell over the rights to their back catalogue and, accordingly, taking an enforced leave of absence that was deeply out of character. Only a chance suggestion by Dave Grohl that they decamp to his Los Angeles base to work on new material made 'Night Network' possible, and what's so striking about it is they could so easily have turned in a febrile, furious punk reaction to what's been a nightmare couple of years.
Instead, this is the sound of The Cribs putting their best foot forwards, a pop-rock masterclass that picks up where 'For All My Sisters' left off. Like heroes Nirvana, the Jarmans have always been strongest when they were writing hugely melodic, hook-driven tracks that were then dressed up as something noisier and scuzzier - 'Men's Needs, Women's Needs, Whatever' the obvious case in point - and they return to that framework in earnest here, particularly on freewheeling lead single 'Running Into You' and the brilliantly catchy 'Deep Infatuation'.
There are, though, signs that they've been through the wringer. 'Night Network' might be the most lyrically-reflective Cribs album to date; see the way they navigate crises of emotion and identity on 'Never Thought I'd Feel Again' and 'I Don't Know Who I Am', the wistful romanticism of 'Under the Bus Station Clock' or - most crucially - the album's standout, 'Earl & Duke', a gorgeously low-key paean to quiet heartbreak.
It's a stirring reminder not just of what we've been missing, but what we would have lost, had they thrown in the towel during what was evidently a testing period for them. Thank god they didn't - 'Night Network', far from being the exercise in kicking and screaming that it might have been, is instead a study in elegance in the face of adversity. The Cribs are back.
As featured in the November 2020 issue of DIY, out now. Scroll down to get your copy.