Album Review
…And You Will Know Us By The Trail Of Dead - X: The Godless Void And Other Stories
3-5 Stars
Suddenly, Trail of Dead feel accessible again.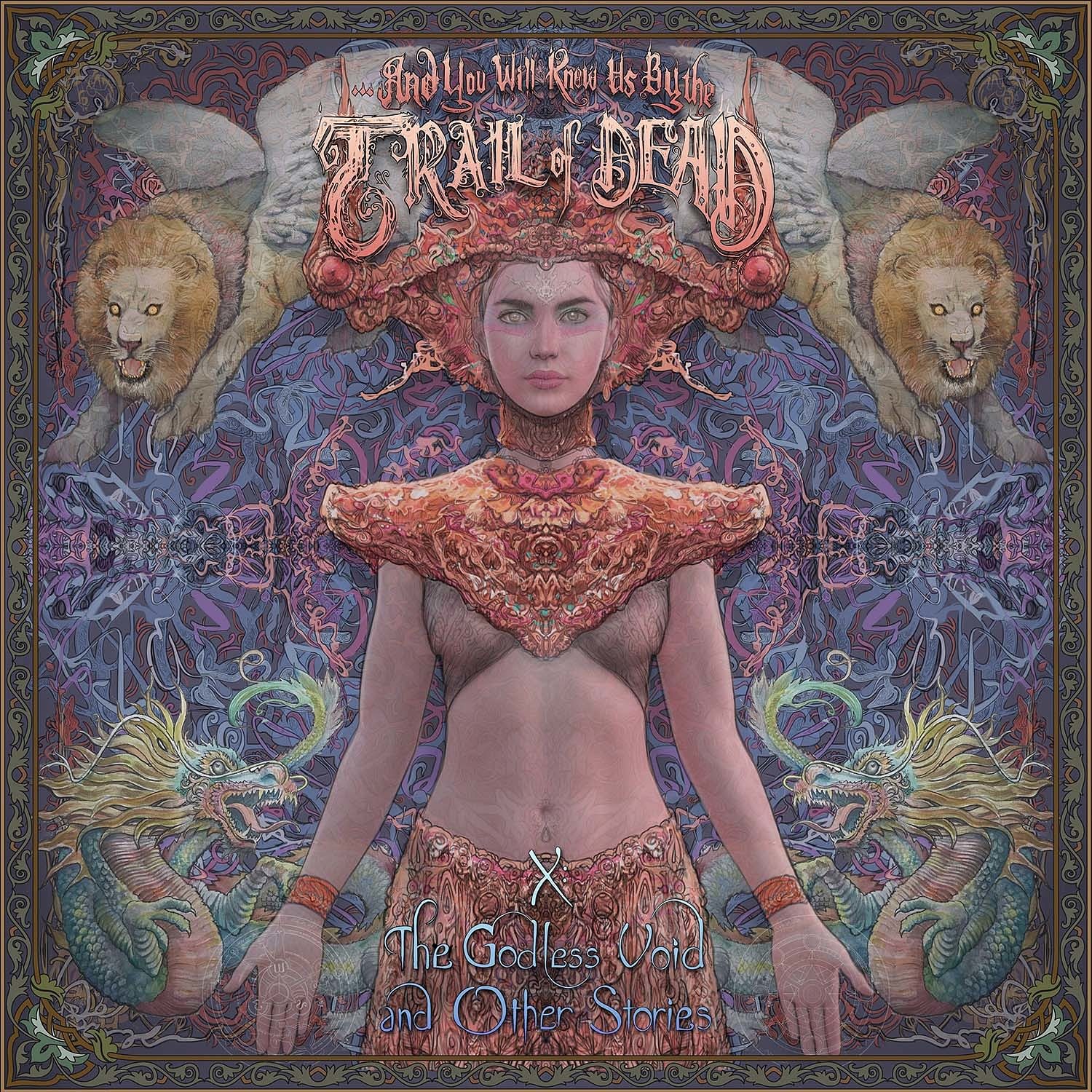 It's been four years since the last …And You Will Know Us by the Trail of Dead record and yet the opening moments strongly suggest it's business as usual. The robotic, spoken-word repetition of the band's name and the building of anticipation via ominous, chiming guitars and pounding drums does not represent a fresh way for the Austin veterans to bring up the curtain on an album but, as it turns out, 'The Opening Crescendo' is misleading - at least in part, anyway. 'X: The Godless Void and Other Stories' sees the band return to a focus on the two-handed partnership between core members Conrad Keely and Jason Reece, and accordingly, there's a softness of touch that 's been missing in action for some time, particularly on the overwrought 'Lost Songs'.
Suddenly, Trail of Dead feel accessible again, the way they did on 'Madonna' and 'Source Tags and Codes'; lead single 'Don't Look Down' is positively poppy, the guitars breezing by in a manner that recalls the lighter side of Dinosaur Jr. or Sebadoh, while 'Children of the Sky' and 'Gravity' both prove that its possible for the duo to summon up genuine atmosphere without bogging down the songs with overcooked compositions. There's still the odd experimental misstep - the meandering 'Eyes of the Overworld' in particular - but for the most part, 'X…' is endearingly light on its feet in a manner that suggests a real rejuvenation in Conrad and Jason's creative partnership, just as they were looking as if they might be condemned to the nostalgia circuit.
Read More
Featuring James Blake, Romy, Marika Hackman, yeule and more.