Festivals Glastonbury festival's live stream is an exemplary exercise in bringing atmosphere to the screen
Even a chaotic technical fuck up can't dim its light.
Kicking off tonight's online festivities with a two-hour interactive art piece in which frustrated punters persistently refresh a web page in an attempt to gain access to a Glastonbury ticket for that authentic will-we-won't-we experience (surely that's what the technical fuck-up was meant to be, right Driift?!), Live at Worthy Farm is less a traditional online stream and more an all-encompassing, immersive evening.

Over the past 18 months, the standard of similar endeavours have ranged from reasonably strong to entirely soulless, and attempting to recreate even a smidgen of Glastonbury's most beloved of vibes is risky business. But from the aerial shots of the site that carry us through its fields, to the oh-so-Glasto interludes that walk us from performance to performance (a fox on a fairy-lit bicycle? Sure! PJ Harvey leading us deep into the woods? Cool!), so much thought has been put into the details that it's impossible not to feel a heady hit of the festival's inimitable magic.

Cleverly moving from daylight to dusk, the segue from Michael Eavis' opening intro to Wolf Alice, hopping out of a buggy and over to the misty, dawn-drenched Stone Circle for their opening slot is enough to make your heart ache for Worthy Farm in itself. Facing each other and visibly giddy ("I want to say something but I'm so nervous and this is so nice," squeaks Ellie Rowsell mid-set), theirs is a set of two halves. 'Don't Delete The Kisses' and 'The Last Man on Earth' sound wide-eyed and opulent respectively, their more pared-back moments all the more gorgeous in such atmospheric surrounds; 'Smile' and a closing 'Giant Peach', meanwhile, come bearing the kind of monstrous riffs that could summon the pagan gods themselves. If there's one huge takeaway, it's that Rowsell's vocals have become truly top tier: from whispered threat to powerful belt, she may be prone to a between-song giggle, but when it counts she's got the whole place in the palm of her hand.

Swooping over to Michael Kiwanuka, playing underneath a makeshift tent full of sparkling disco balls, the Mercury Prize-winner's warm, enveloping brand of modern soul is exactly the kind of aural balm you'd hope for around the time when your hangover would be slowly starting to lift, while a quick one-two of a Kurrupt FM skit and George Ezra playing 'Budapest' next to a burning pile of wood feel like wandering through the site, noting the unexpected oddities as you go.

If the flame-breathing, metal-clad intensity of Arcadia is a hard thing to recreate, then IDLES' set gives the job a damn good go. Pitching up in a cavernous cow shed full of snapping, rusty dinosaur models and an actual IRL welder, the Bristol punks bludgeon through their 30 minutes as literal sparks fly around them. Ever wondered what the sarcastic stomp of 'Never Fight A Man With A Perm' was missing? Turns out it's a scrap metal pterodactyl giving you the eye.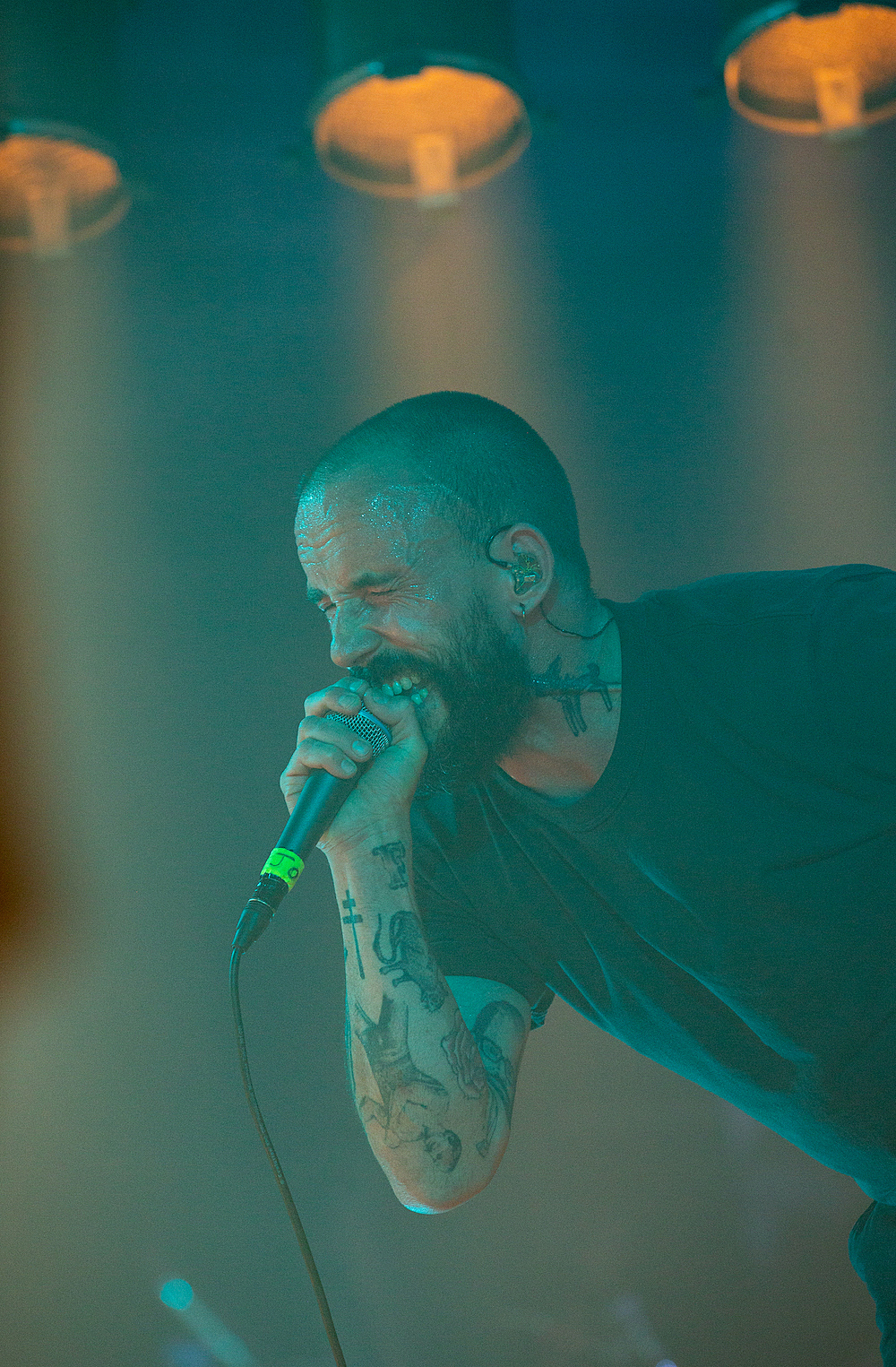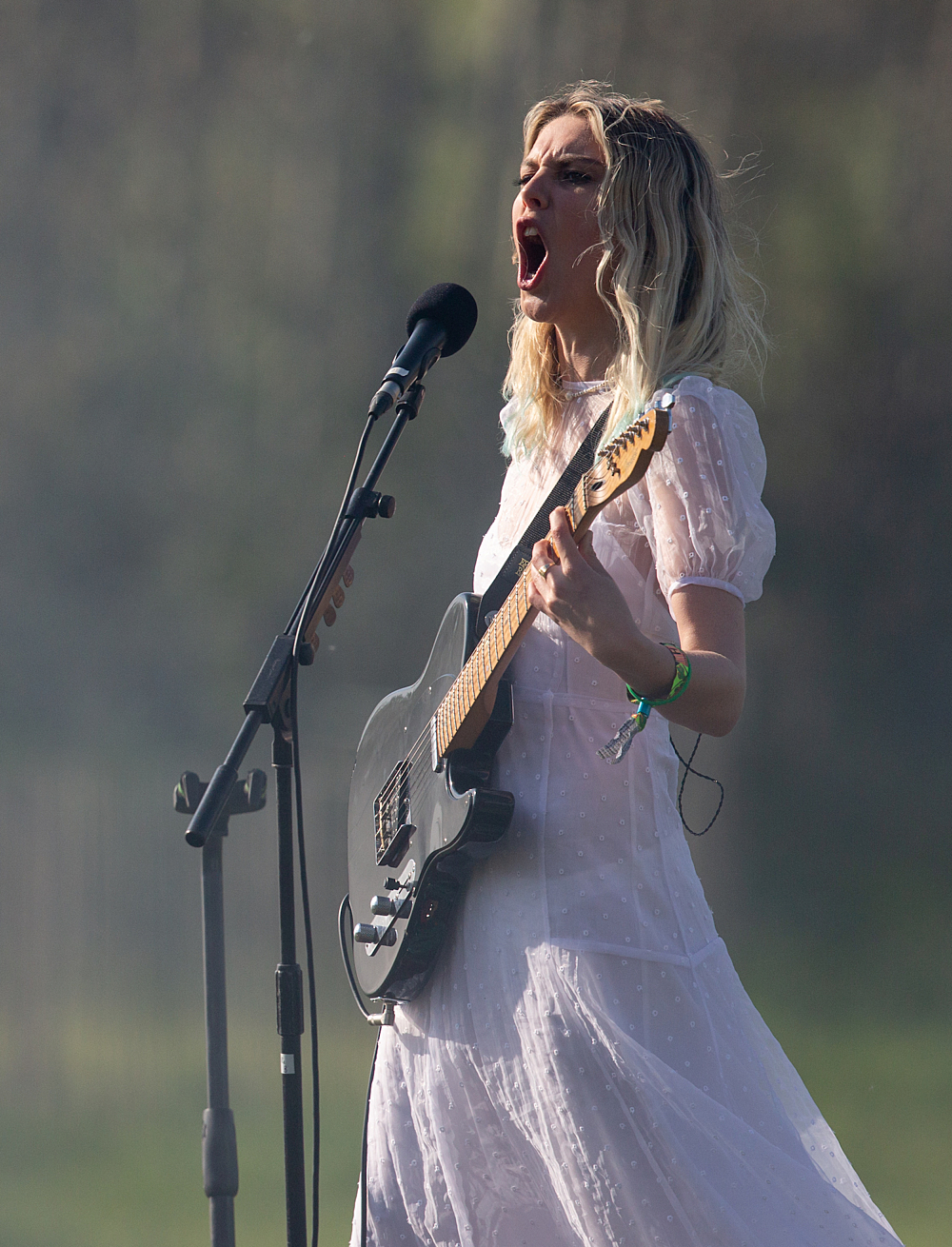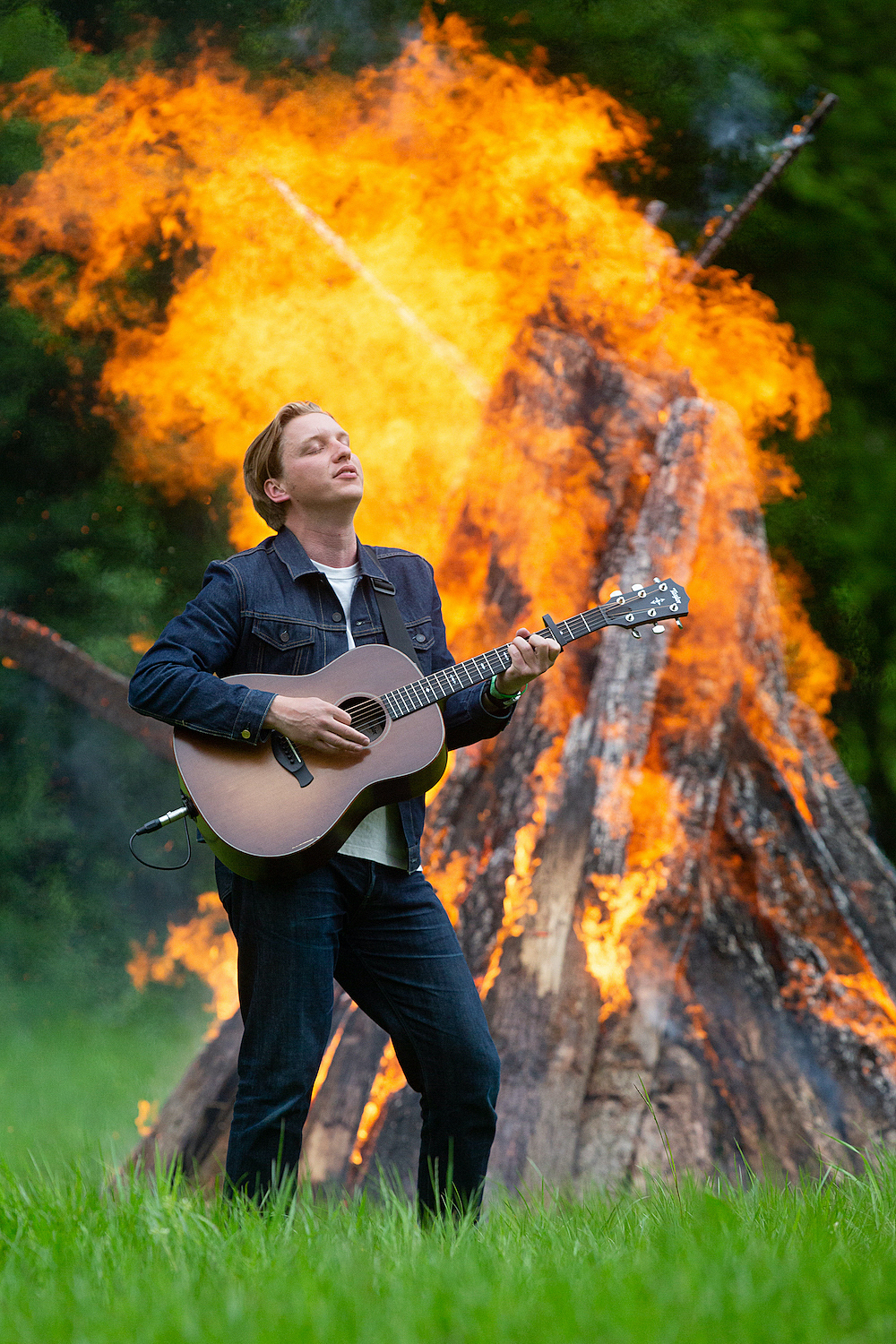 Haim's dusky turn back up at the Stone Circle is perhaps less fitting of its surroundings - the windy drizzle they play in a world away from the sunny climes that their FM rock was born in. But not even some classically terrible English weather can get in the way of the all-guns-blazing spectacle that Coldplay offer as de-facto bill-toppers. Even if Chris Martin bouncing around to 'Higher Power' is not your cup of tea (it isn't ours) then the four-time headliners' visuals are truly magnificent - with the shell of the Pyramid Stage illuminated behind them, the net of lights cast out from their platform gives the clever illusion of a sea of people. Add fireworks, lasers and the kind of whistles and bangs that Coldplay do best (plus a couple of genuinely good oldies - shout out 'Clocks') and they can reasonably chalk this up as a fifth stint at the top.

More understated is Damon Albarn, who spends his time in the Stone Circle darkness mainly behind the piano, spinning elegiac tales from forthcoming, Iceland-inspired project 'The Nearer the Fountain, More Pure the Stream Flows' amongst other new tracks beneath a giant, glowing moon. But even when he's on more obtuse form, Albarn can't help but entertain, and so we get a dash of Gorillaz (a stripped-back 'On Melancholy Hill') thrown in, before Blur favourites 'Out of Time' and a devastating 'This Is A Low' round things out in magnificent form.

Jorja Smith, nestled among a pink forest, brings out rising star Enny for a rendition of her 'Peng Black Girls', but the evening's main surprise turn comes from the debut outing of The Smile - the new trio formed of Radiohead's Thom Yorke and Jonny Greenwood, plus Sons of Kemet drummer Tom Skinner. Recorded in oppressive, CCTV-style footage, under swathes of dust sheets, it's an aesthetic that suits the music: unsettling, intense tracks that veer from mathy guitars to more haunted piano but maintain an aura of friction throughout. There's obvious nods to their first band, but also a predominant sense of sneering danger and, dare we say it, fun? "Ladies and Gentlemen, we are called The Smile - not the smile as in 'haha', more like the guy who lies to you every day," snarls Yorke.

If the new tricks of those old dogs make for a highlight of the evening, then Kano - himself nearly two decades in the game - is a revelation. Performing on a brilliant white illuminated square, the brass band (also decked all in white) that accompany his first moves casts the show as a hip hop take on David Byrne's seminal American Utopia performances. This is rap as theatre - an ever-changing cast of musicians and sparse, stark staging only highlighting the talent of the quick-rhyming man in the middle all the more. It's notable that Kano is one of the few artists all night to directly perform down the camera to the audience; rounding out a night of superstars, you can't take your eyes off him for a second.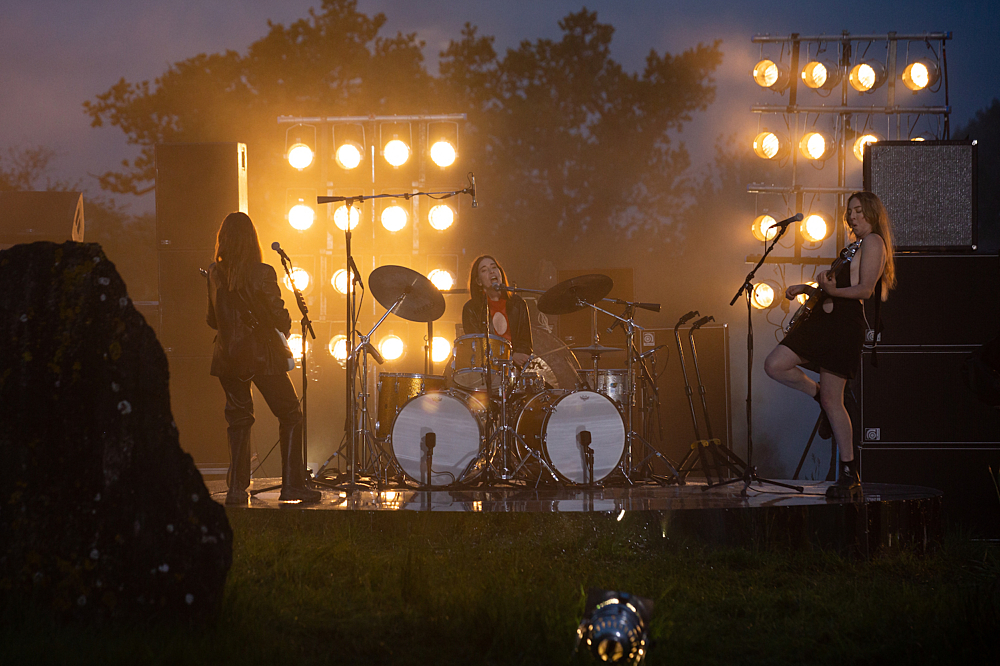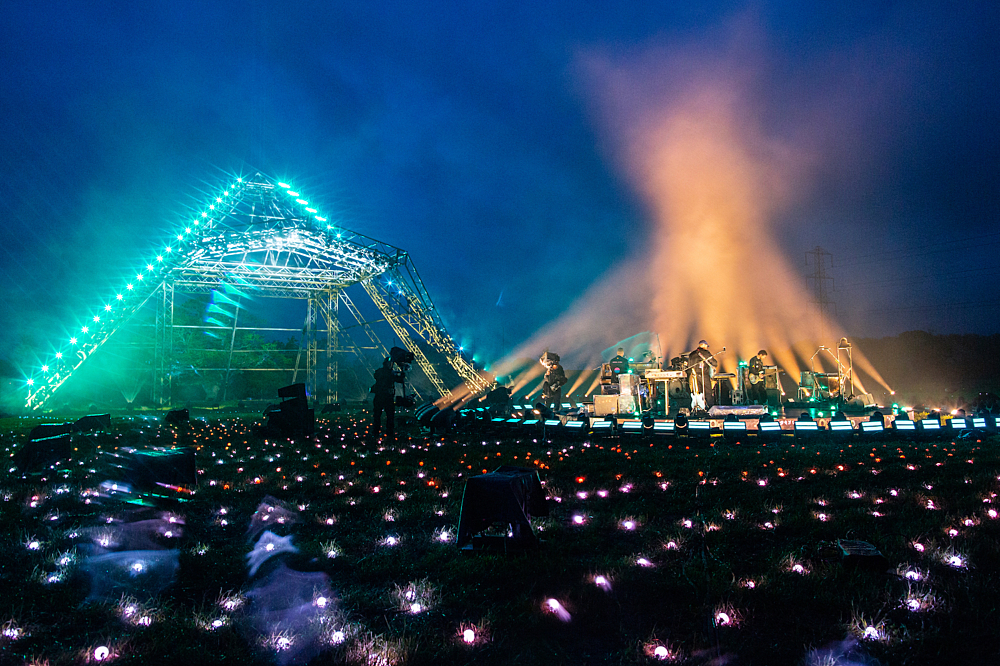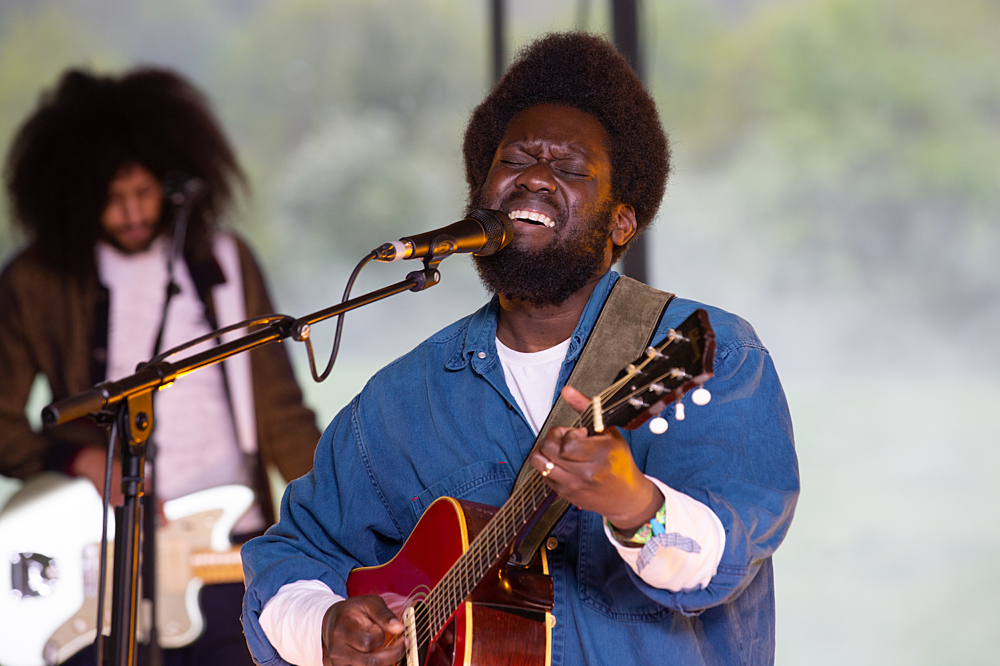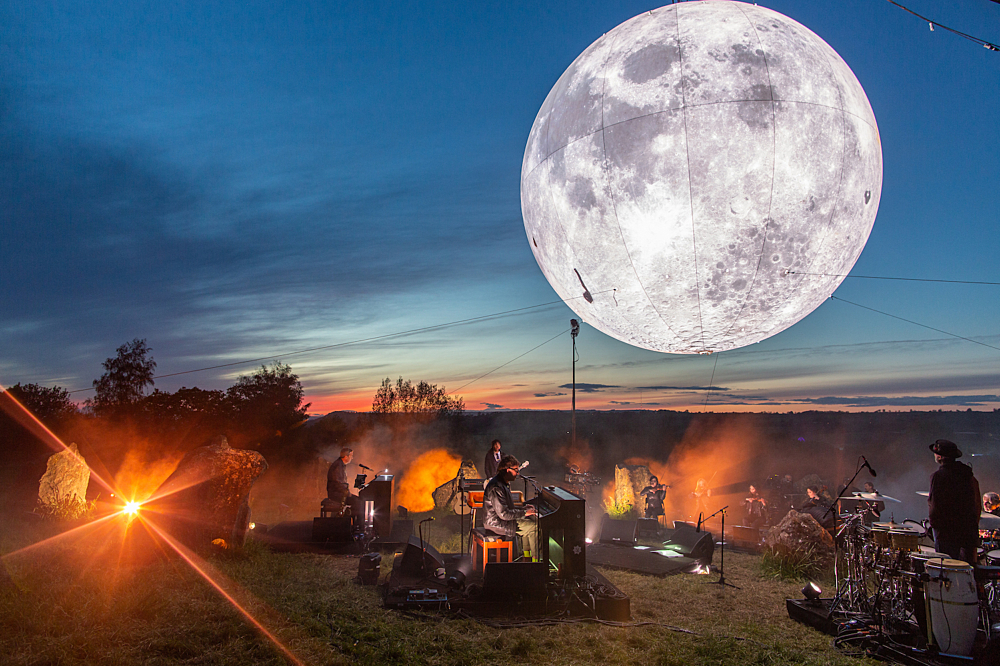 Get your copy of the latest issue
Read More