Liam Gallagher, Pale Waves and The Xcerts also shine over two sunny weekends in Glasgow.
This year's TRNSMT takes over two weekends, and as the first hits Glasgow Green, the city is in a middle of a heatwave. Kicking us off, Anteros open the King Tuts stage, and frontwoman Laura Hayden's vocals are the star of their show. Next, Marmozets storm the stage, with riffs the crowd in front are visibly in need of - causing the first mosh pit of this year's festival.
Pale Waves follow, and it's hard to peel your eyes off Heather Baron-Gracie. When they play 'Television Romance' and 'Heavenly' it's clear they've already cemented their place in the hearts of many.
The main stage is closed by Stereophonics. It is a trip down memory lane as they play through some of their biggest hits from the past 26 years such as 'Maybe Tomorrow' and 'The Bartender and the Thief'. The atmosphere is electric.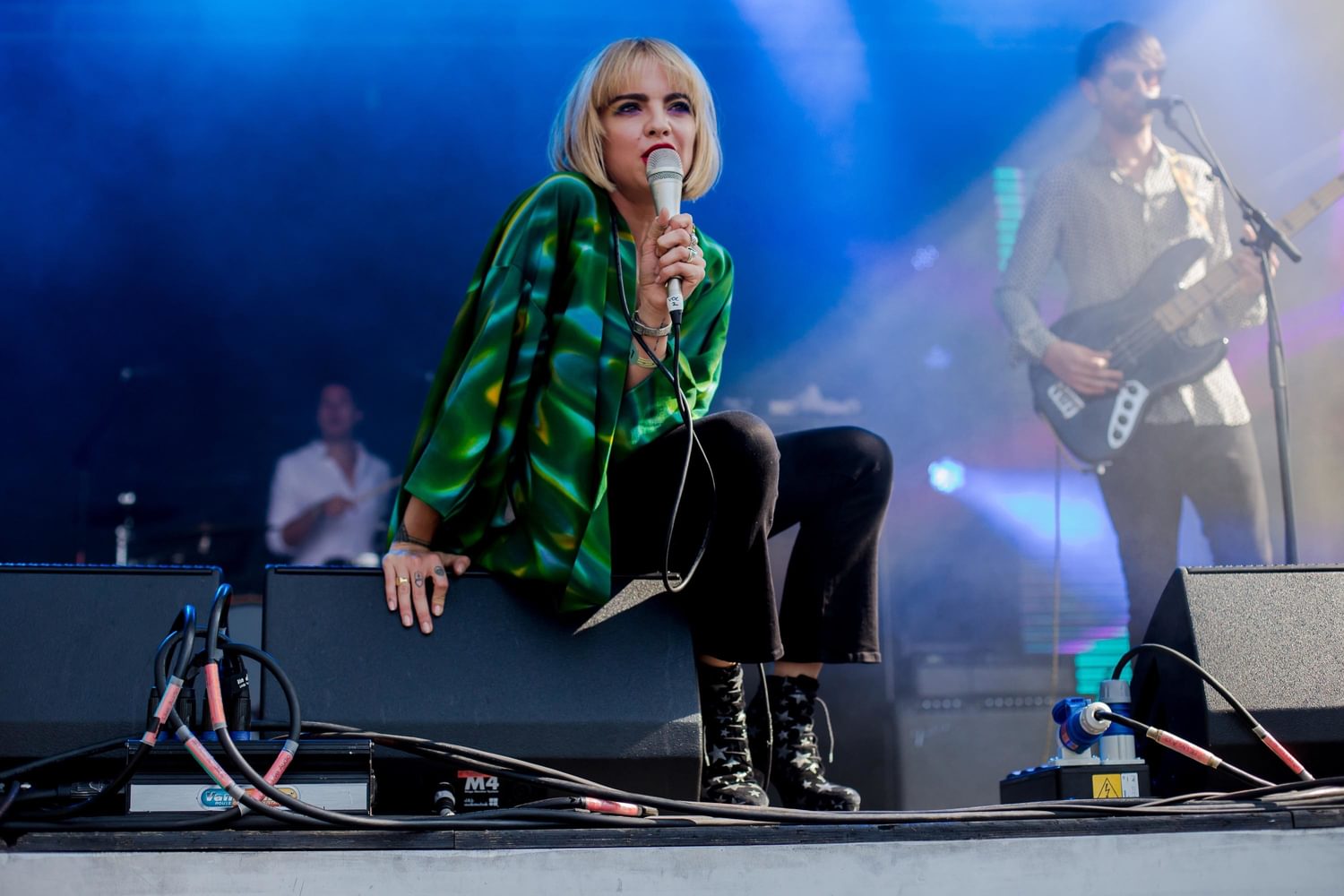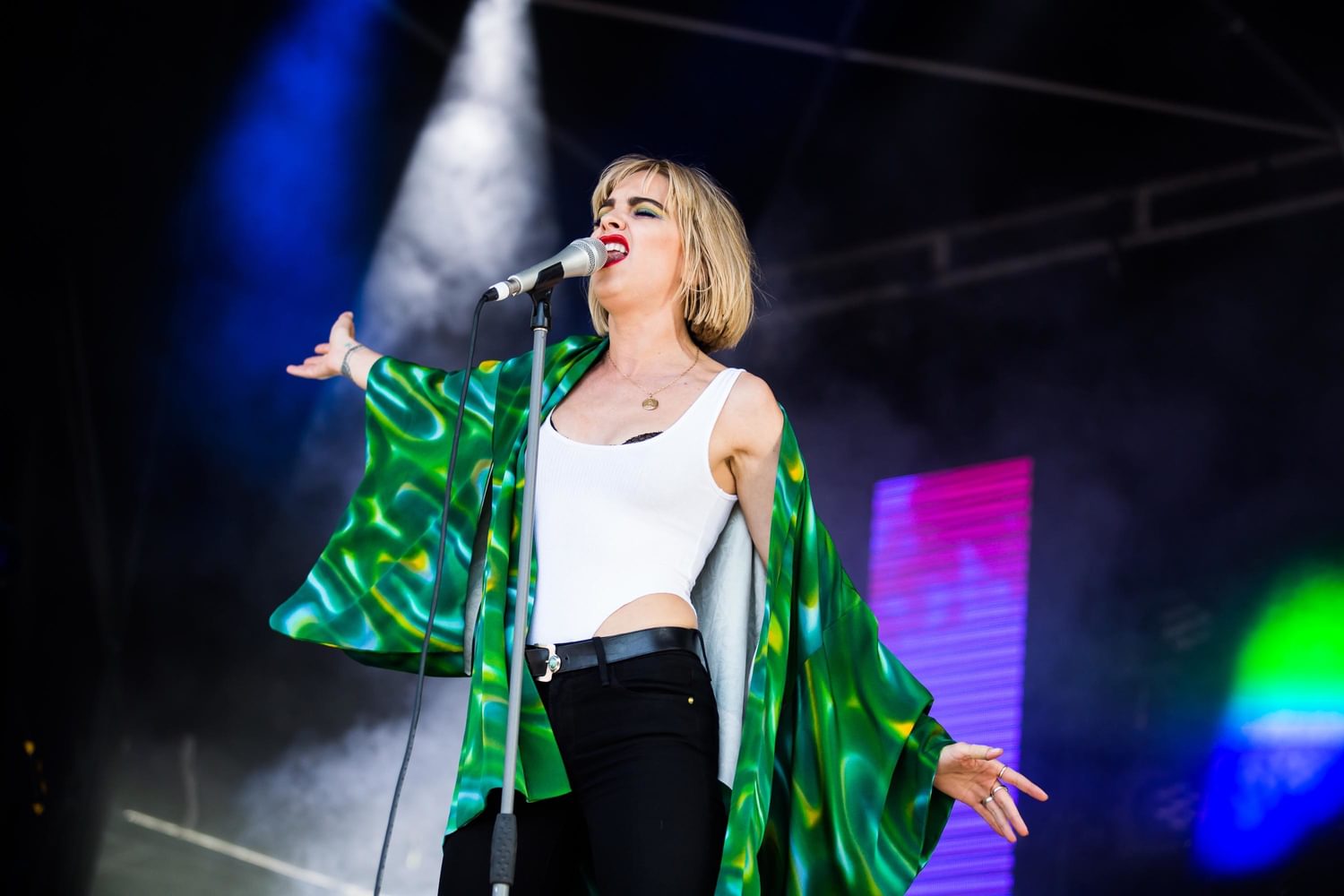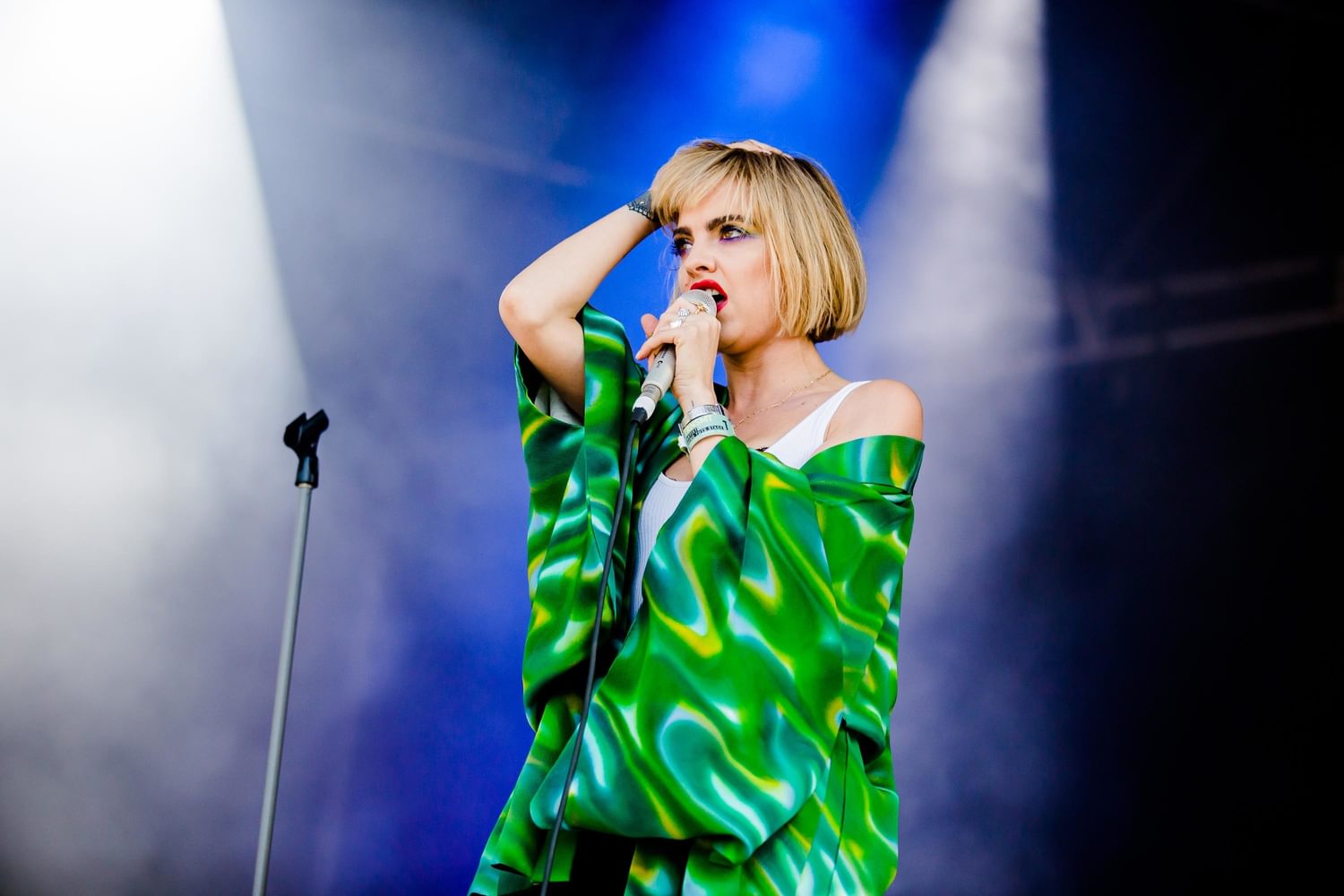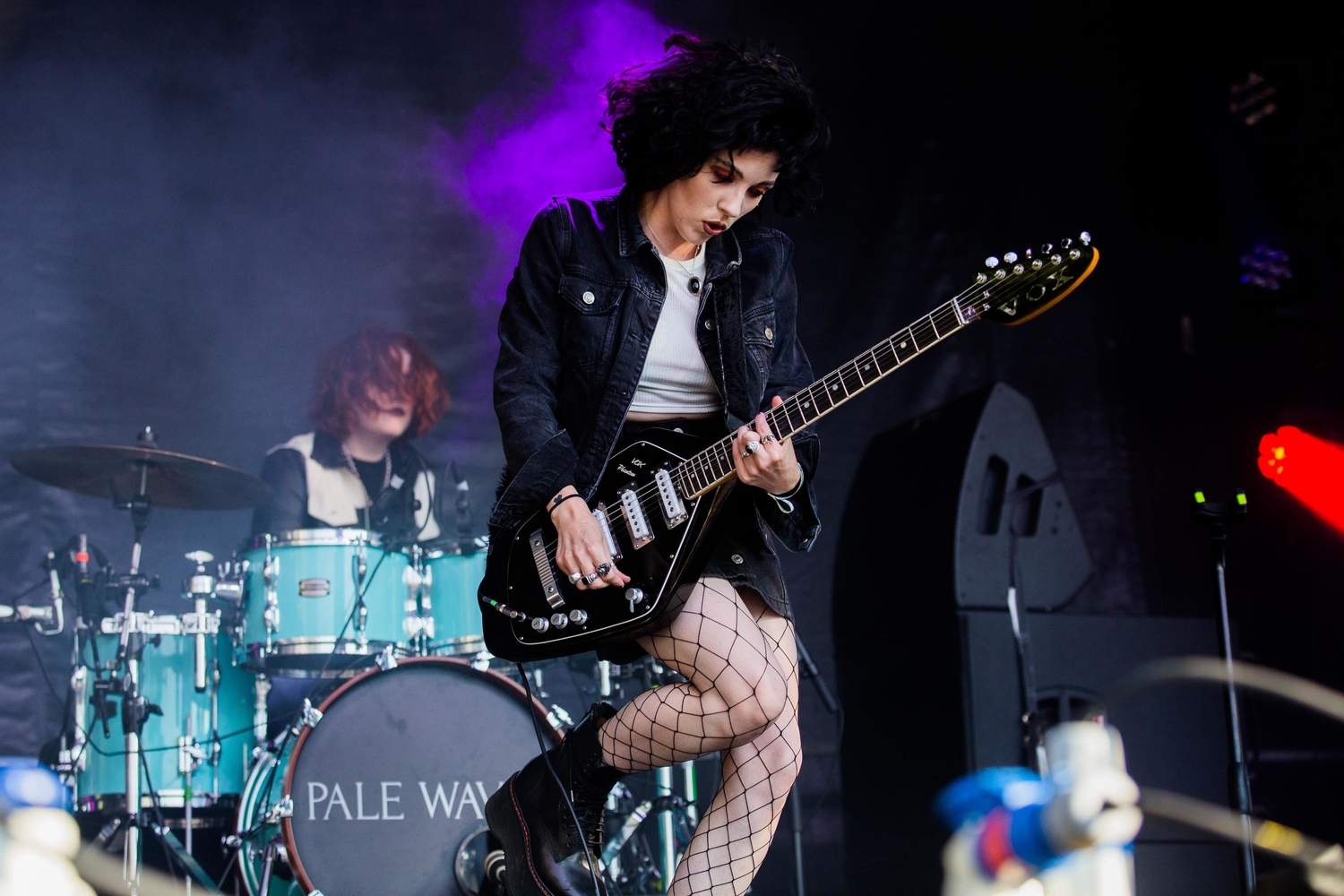 The sun is still soaring, and sunburn is firmly setting in when, day two starts with The LaFontaines. Having been awake for over 36 hours travelling back from a show in Germany, they walk onto the main stage and deliver their set with energy. Frontman Kerr Okan, jumps in the crowd and demands that everyone sits down before launching into fan favourite 'Pon De Fonts'.

Wolf Alice have recently played on some huge stages, with some of the world's biggest bands. Today, have a loyal brigade of fans at the front singing along with every word. They play 'Beautifully Unconventional' and 'Giant Peach', and they sound huge.

Gerry Cinnamon is not a name known to many south of the border, but in Scotland he's become somewhat of a hero. When he plays the opening chords of 'Belter' on the main stage, the celebratory screams can be heard from the other side of the arena.
Liam Gallagher appears on the screens and then is filmed as he walks from his cabin to the stage, with every passing minute the crowd's excitement grows. By the time he walks on stage it's almost full scale chaos. 'Rock 'n' Roll Star' blasts through the speakers and inhibitions are well and truly lost.

It's fairly obvious that most of the crowd are there for the Oasis throwbacks, when he plays 'Morning Glory' and 'Supersonic', it's like we're back in the '90s. Halfway through 'Cigarettes & Alcohol' he is forced to stop his set and leave the stage as a reveller climbs a pylon in the crowd. He returns to the stage and exclaims that he doesn't "have time for Noel Gallagher and the High Flying Birds fans" and carries on with the rest of his set.

The night is brought to an end with the anthemic 'Wonderwall', and Liam disappears off into the sunset.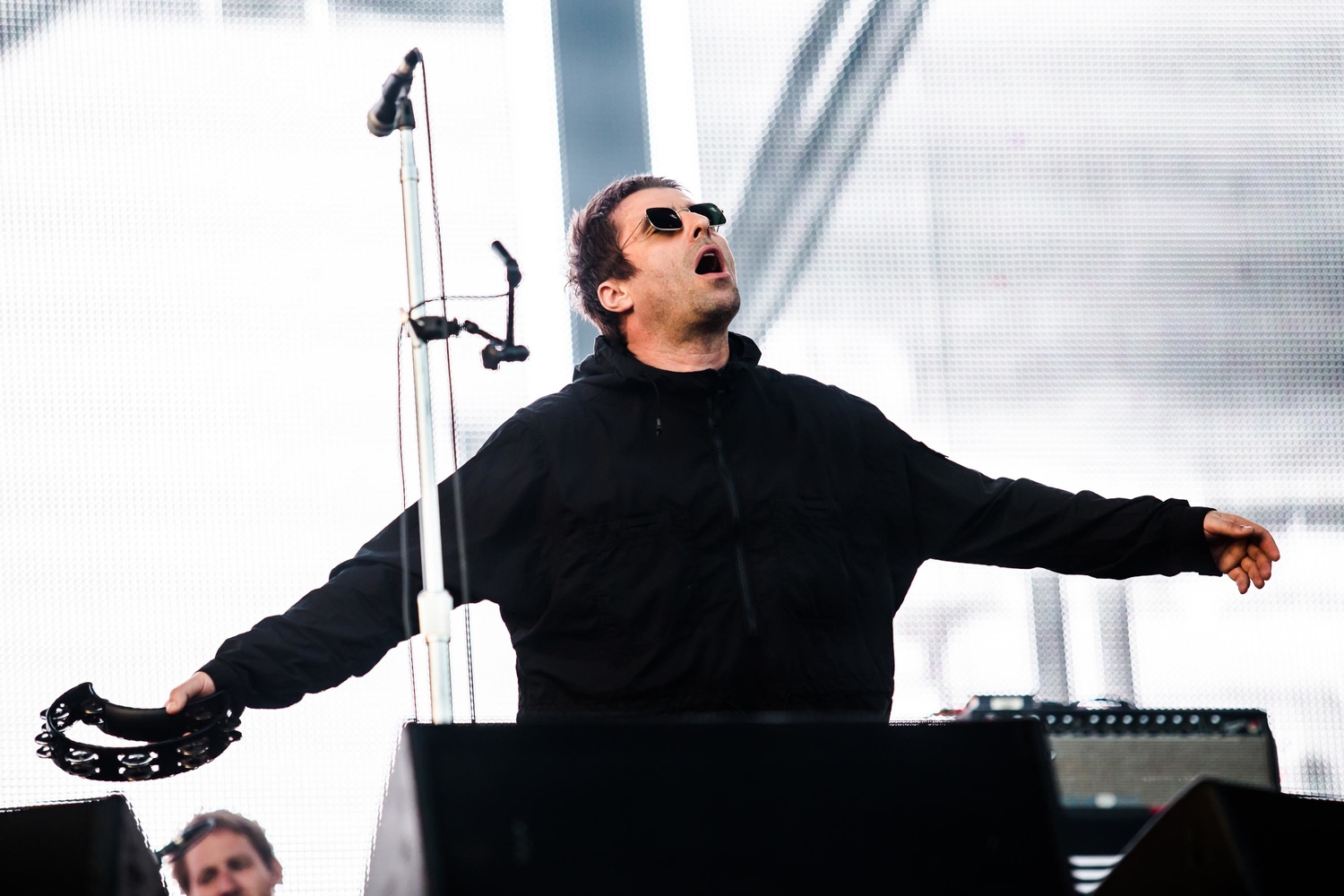 After the mayhem of the night before, The Magic Gang ease us into a sunny Sunday morning with their indie-pop vibes. They open with 'Oh, Saki' which immediately spurs the gathering crowd into action. Favourites 'Jasmine' and 'Caroline' are as tight as ever.

On a day where most other bands are kitted out in black, Declan McKenna takes to the stage in a wonderfully flamboyant white get up with a yellow plastic jacket, calling himself a "Primark Freddie Mercury". His set is captivating and the ever growing crowd are living for his infectious energy. The minute he plays 'Brazil' the arena is jumping and he can't wipe the smile off his face.

Fatherson's new single 'Making Waves' was only released a matter of days before, but every word is sung back with conviction. Songs from second album 'Open Book' prove to be the most popular with the crowd, and even after taking a nine month break, they are still on top of their game.

On her way to Glasgow, Sigrid lost of all of her gear, but stress doesn't seem to be fazing the Norwegian as she brings an energy that just won't let down to her King Tut's stage headline set. She has an undeniable charm, relatable lyrics and upbeat music, a combination that is always going to be a big hit, so it's no surprise that she has gathered one of the largest crowds this stage has seen all weekend. When 'Don't Kill My Vibe' and 'Strangers' are played you can almost see how bright her future is sure to be.
Arctic Monkeys' return to the UK festival circuit has been highly anticipated and people have travelled to Glasgow from all corners of the UK for their set. Having already played a few other festivals around Europe, anticipation has been growing and everyone wants to know how the new album 'Tranquility Base Hotel & Casino' will sit alongside their classics.

They open with 'Four Out Of Five' and immediately it's obvious that no matter what they do, they will always be one of the UK's greatest bands, even if tonight the new songs get a more subdued reaction than the likes of 'Arabella' and 'Teddy Picker', the latter played for the first time on this run of shows.

An extended version of 'R U Mine?' closes the set with a frenzy, the crowds leave the festival for the final time this weekend there is an echoing chorus of people singing on the streets of the city centre.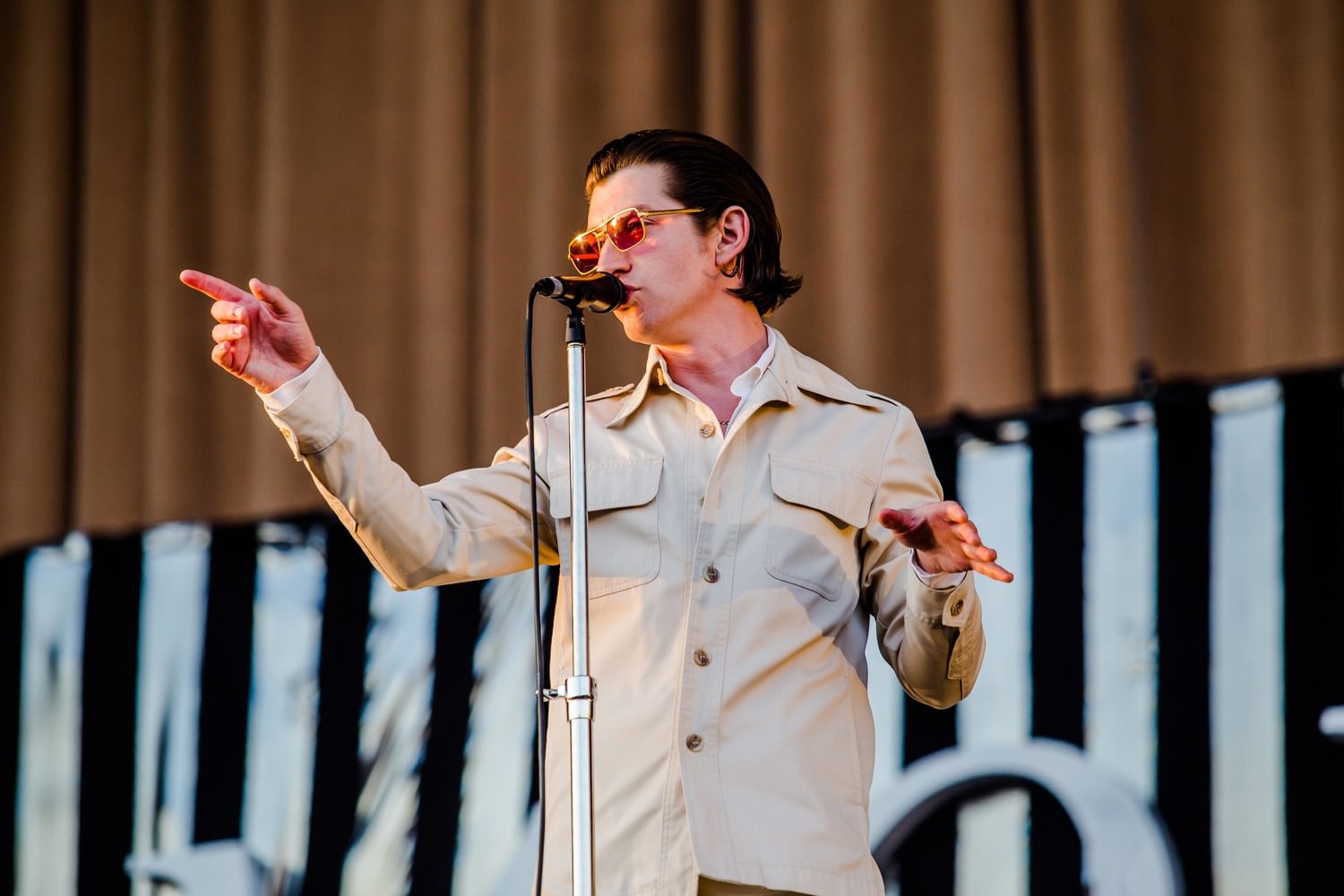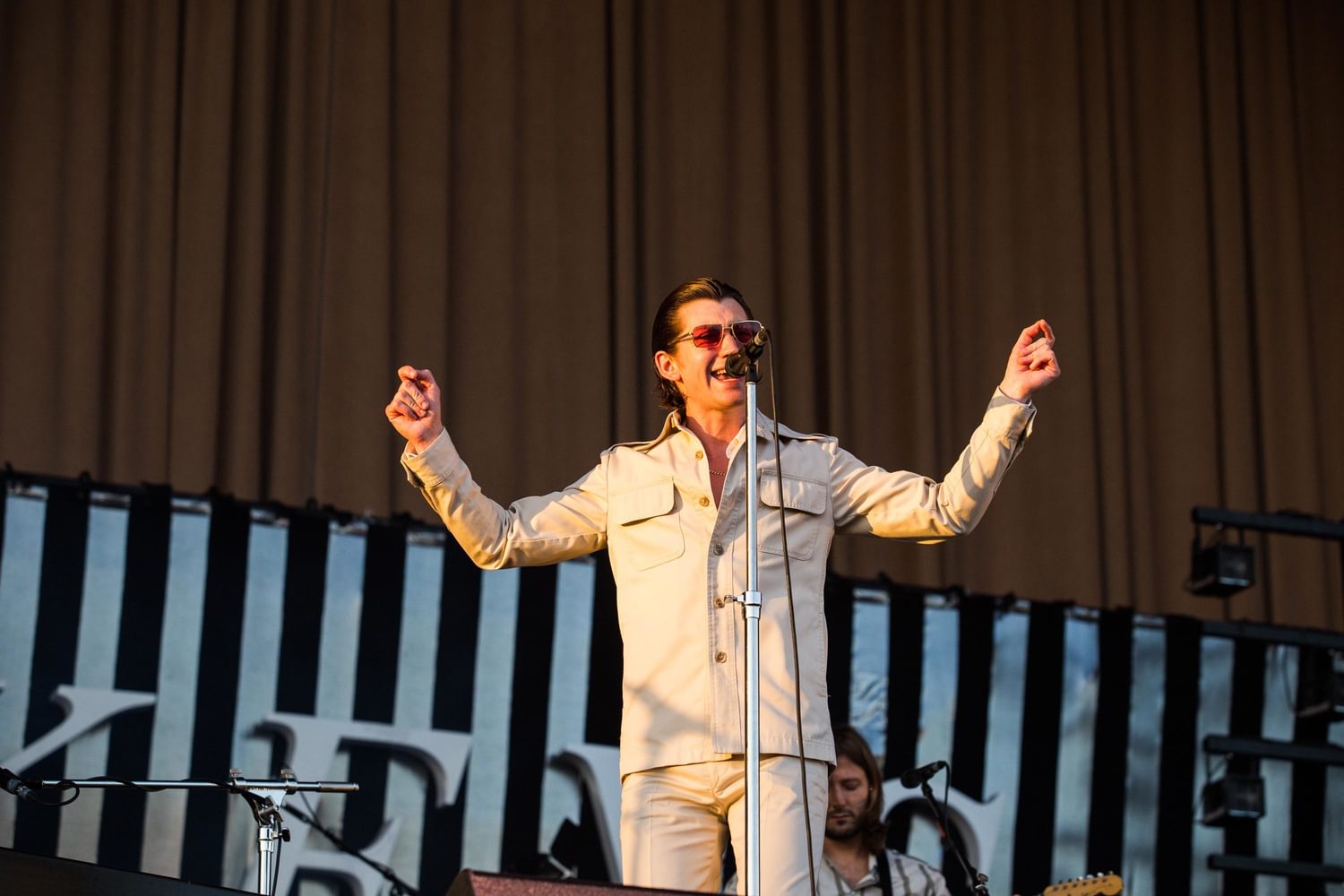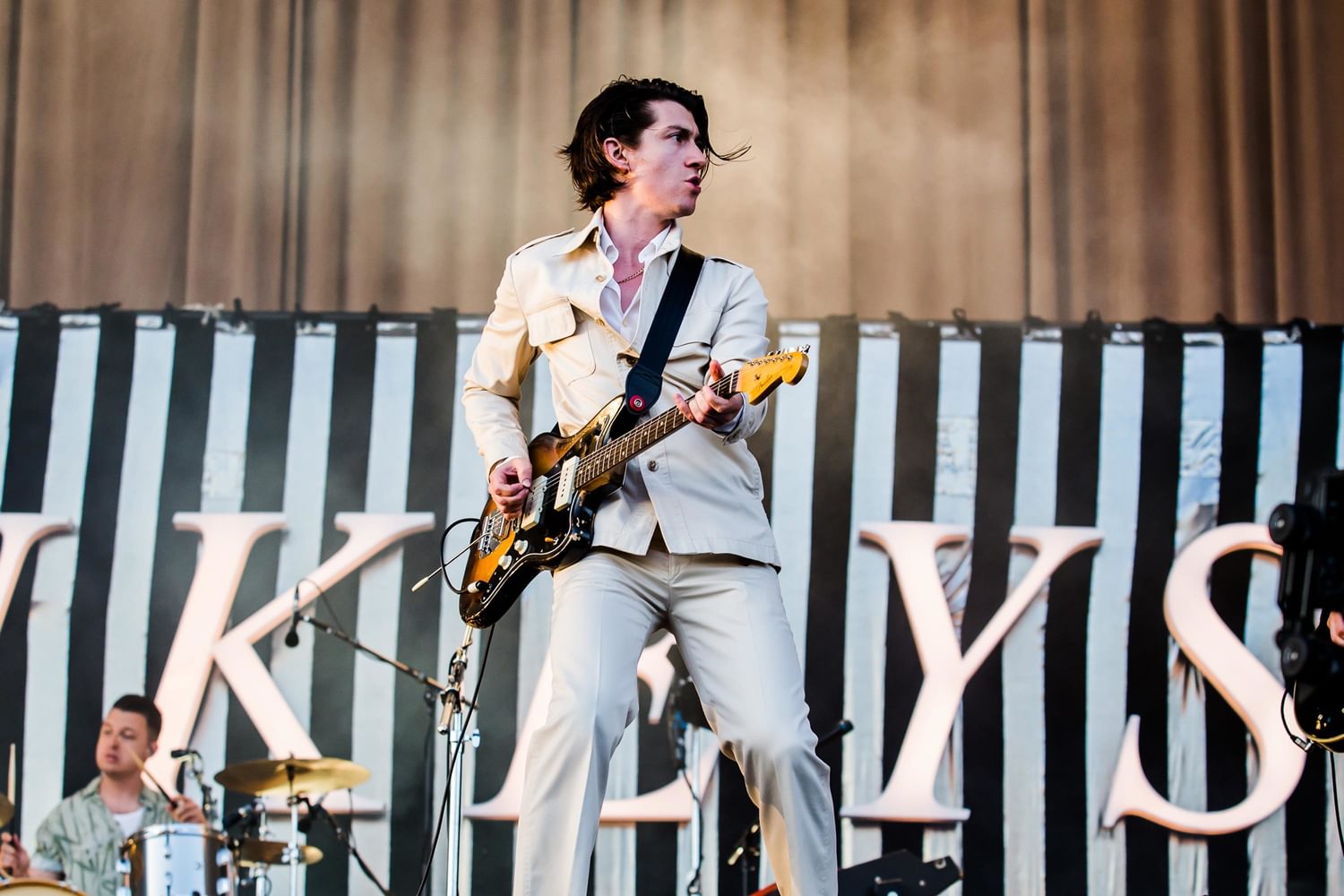 The second weekend kicks off with The Amorettes on the King Tut's stage. 'Stealing Thunder' is a highlight with the band showing that, with songs that strong, they are one to keep an eye on.

When you think of The Darkness, one song probably comes to mind… OK, maybe two if you're the type of person who enjoys Christmas songs. They fire through their set, giving it their all, whilst remaining hyper aware that more than half of the people in front of them are realistically only there for that one number. As soon as the opening chords of 'I Believe in a Thing Called Love' play the crowd wake up, and we see the showmanship that frontman Justin Hawkins is capable of.

Hunter & The Bear play the King Tut's stage, from the off they are full of energy and keen to get the audience involved. Frontman Will Irvine tells an anecdote of a time Queen guitarist Brian May came back stage at one of their gigs to tell them he is a fan, before leaving the stage saying he is away to return the favour.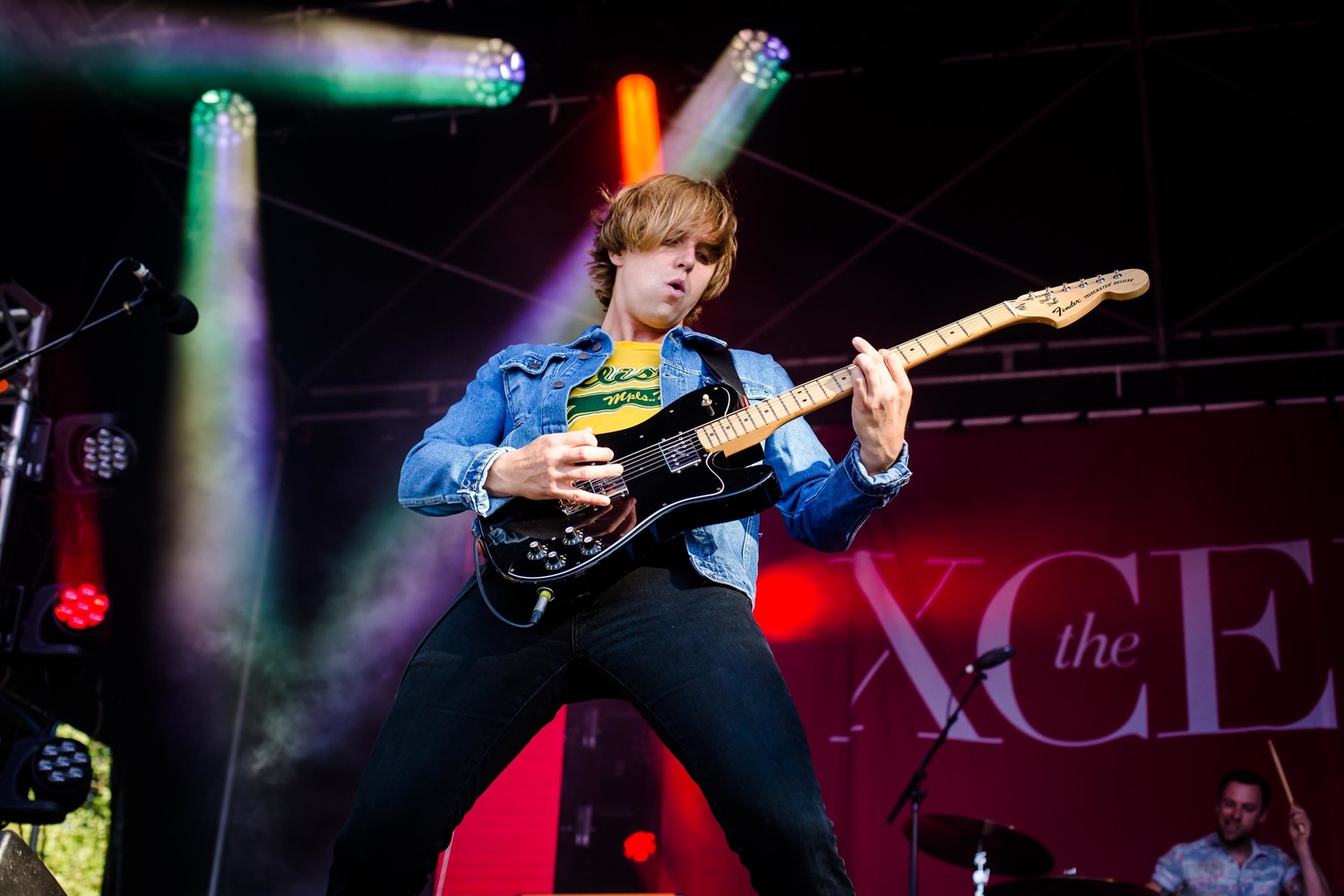 In a few short hours we are due to see one of the sassiest men on planet earth close the main stage, but before that we need a warm up. We get that in the form of The Xcerts' Murray Macleod, whose moves have amped up since the release of their new album 'Hold on to Your Heart'.When they play 'We Are Gonna Live' and 'Feels like Falling in Love,' the band beam as the crowd sing along.

Queen and Adam Lambert close day four with a bang. The set list is, frankly, ridiculous. 'Don't Stop Me Now', 'Another One Bites the Dust', 'I Want to Break Free' and 'Radio GaGa' are some of the biggest songs ever written, and they are just a small sample of what Queen bring to the table.

Adam Lambert proves to be a strong addition to line up as his vocals reach highs that are mind-blowing. During 'Who Wants to Live Forever' it's almost as if they're putting on a full musical production. It's stunning. 'Bohemian Rhapsody' is as big live as you would expect, Brian May showing off his sensational guitar skills and the crowd singing along to every word with undying passion.

Through all of the madness, Freddie Mercury is not forgotten as clips of him singing and interacting with the crowd are played on the screen. Brian shares anecdotes about Mercury, before playing a heart-warming rendition of 'Loch Lomond'.
The final day of TRNSMT feels more hectic, the bill hosting a series of massive names. For some, having to play on such a big day would be intimidating, but Lucia doesn't fold to this pressure.

Equally powerful and captivating is Juanita Stein. While her sound is more stripped back, she allows her sensational vocals to do the talking. Despite facing a few technical issues early on, Juanita and her band deliver a highly polished performance. Her set mainly consists of songs from her album 'America' and she soon has everyone in the crowd on her side. From one unbelievable voice to another, Jessie Ware takes the main stage in her stride. Her vocals echo around the arena and they are irresistible. 'Say You Love Me' and 'Wildest Moments' get the loudest singalongs so far of the day.

Friendly Fires return after six years and play a set that TRNSMT won't forget. With streamers and confetti flying at the crowd in almost every song they put on a show like no other. 'Live Those Days Tonight' and 'Kiss of Life' are highlights, with frontman Ed Macfarlane dancing around the stage full of energy and the rest of the band soon follow suit.

A warm welcome is extended to Franz Ferdinand who open their set with 'Do You Want To' and show that they are still full of life. The hits come thick and fast as they make their way through 'The Dark of the Matinée', 'Walk Away' and later 'Take Me Out'. Songs from their newer albums don't seem to be as well known by the crowds, but the band still sound incredibly tight switching from one era to the next.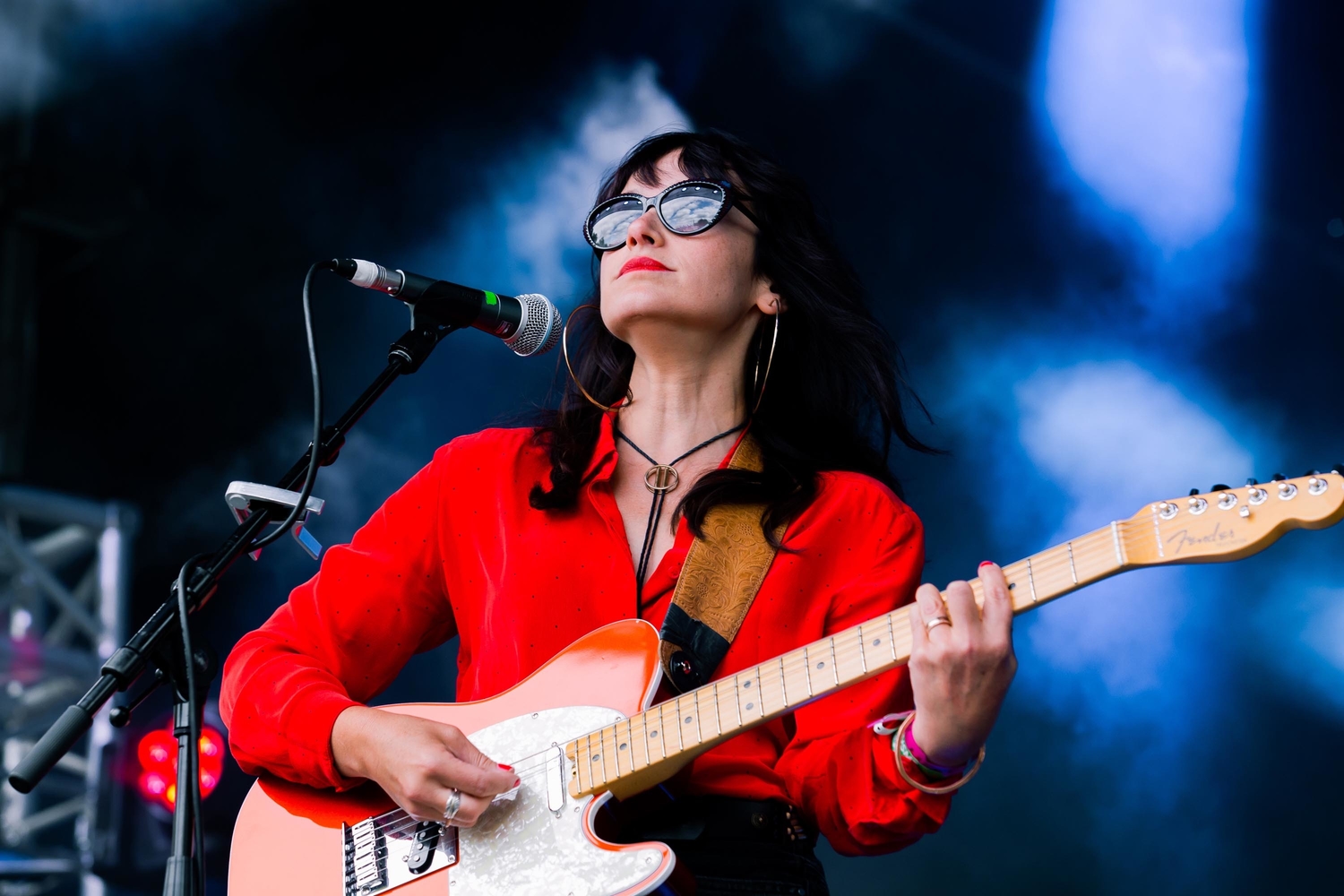 Fellow Scots Chvrches take to the main stage for their first show in the city in over two years. They play through hits from their back catalogue, such as 'Gun', 'Leave a Trace' and 'Clearest Blue' – the last of which sees a dance party erupt in the crowd - as well as some highlights from new album 'Love Is Dead'. The new songs sit alongside the older ones perfectly and it is clear that Chvrches have the perfect formula for writing a pop banger.

It's been a hot minute since The Killers appeared on a festival bill in Scotland. They open with 'The Man' and immediately we're all in the palm of frontman Brandon Flowers' hands. He is, after all, The Man.

They then whip up a frenzy when they play some of their biggest songs in quick succession of each other, blasting 'Somebody Told Me', 'Spaceman' and 'Smile Like You Mean It'.

For 'For Reasons Unknown' they invite a young local drummer up onto the stage to play with them. Half way through the song Brandon notes that the boy, Tony, must have been doing his homework as he plays along as if he was born to do it.
To make their return to Scotland more special, they cover The Waterboys 'The Whole of the Moon' and 'Side' by Travis. Both covers show the strength of Brandon's vocals as they sound as if they were written for him.

The rest of their set consists of more anthems than thought possible, each just as strong as the other. It is beyond any doubt that they're the perfect band to close what has been a sensational festival, and there is no better song to close with than 'Mr. Brightside'. For one last time all inhibitions are lost and The Killers reign supreme.