Two Door Cinema Club - Gameshow
A newly-enraged Two Door have something to say, none more so than in the title-track for their new album.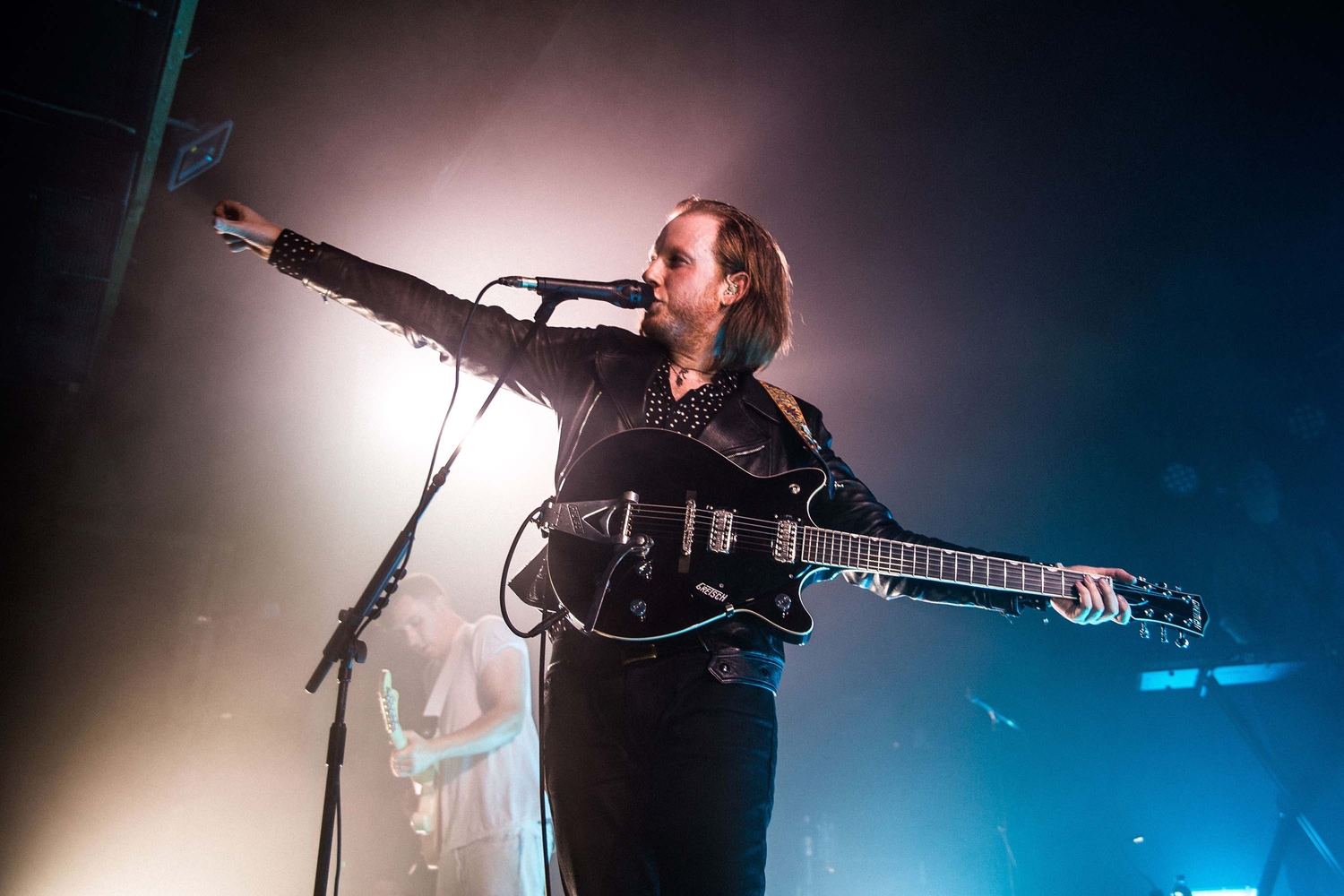 Photo: Ellen Offredy
It's not like they suddenly read a Guardian Comment is Free column and got real mad about the world, but Two Door Cinema Club aren't holding back in putting forth their opinions these days. Their Twitter feed isn't just wanton self-promotion. Coupled with the odd "hello Bangkok!" tweet, they go in on Trump, touts - a broad pool of tossers, basically. Our recent cover feature isn't short of big statements, either.
What's great about new album 'Gameshow' is how these opinionated jabs are mirrored in the record itself. None more so than the title-track, a thudding synth explosion of impassioned, sarcasm-lined cries. Alex Trimble isn't holding anything back, declaring "I'm a ghost, I'm a gameshow" in the chorus after claiming he's "a Lynchian dream, made of plasticine." The target of his wrath is transparent but formidable celebrity culture, where big names are prodded for gossip, treated like mannequins in a pursuit of instant news. There's more to 'Gameshow' than simple distaste, though, and what's impressive is how un-preachy the whole thing is. Once accused of making shallow, by-the-numbers pop with no real substance, Two Door definitely have something to say this time.
Photo: Ellen Offredy / DIY.
Read More
Featuring King Gizzard & The Lizard Wizard, IDLES, Tkay Maidza, Sleater-Kinney and more.