Blink-182 unveil 'She's Out Of Her Mind' video
The 'What's My Age Again?'-nodding promo is part of a new Spotify 'thing'.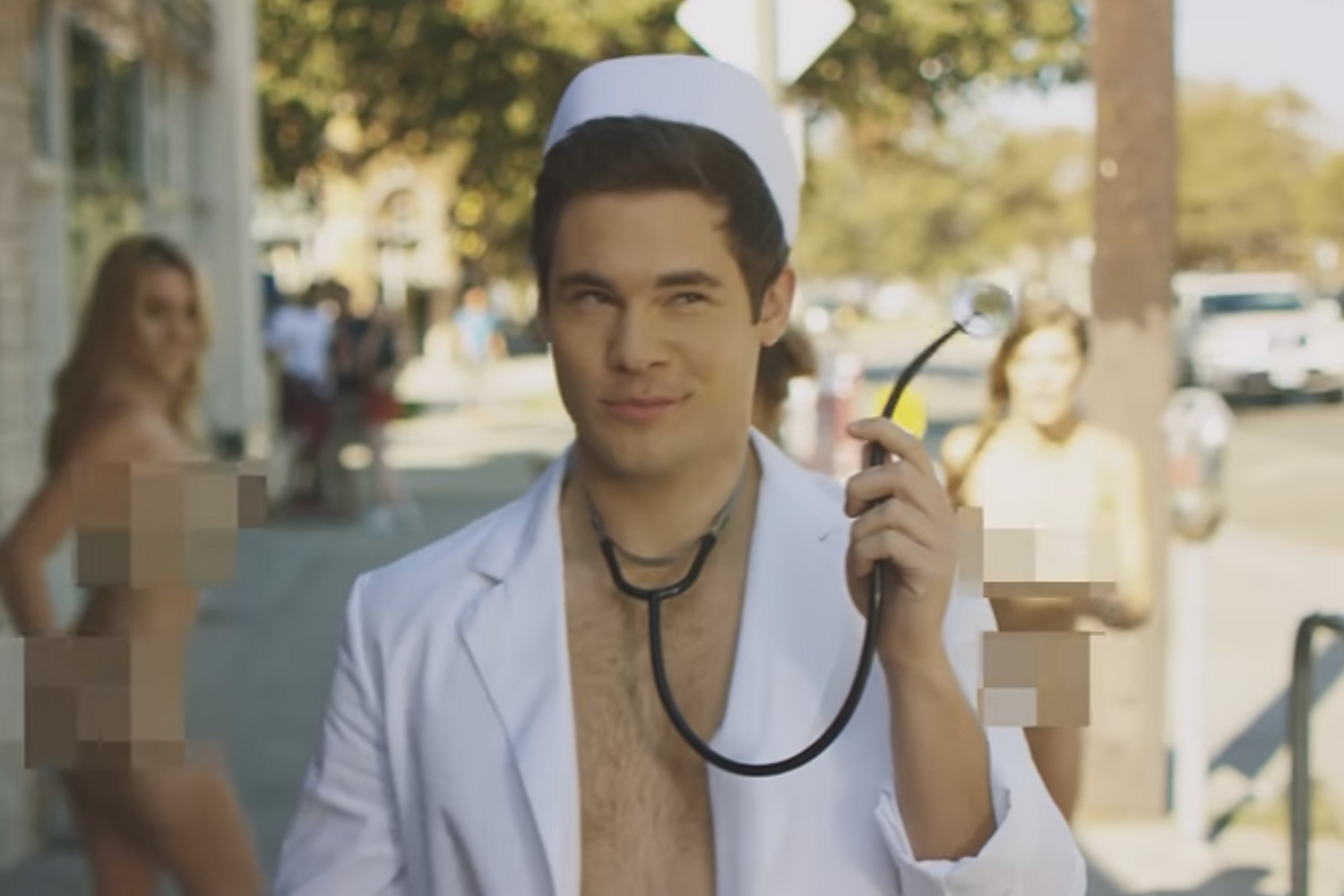 Blink-182 have shared a video for 'She's Out Of Her Mind', the promo forming part of a new Spotify series, Flash Frame.
The series, according to the official gumpf "centres around the celebration of a musician's career by highlighting milestones, taking a trip down memory lane and giving the artist's Spotify-identified superfans unprecedented access to participate in an upcoming music video. Performance footage of a song from that show is then combined with original content commissioned by Spotify from world-class video producers, artists and animators to create a unique new music video."
In Blink's case, footage from a teeny-tiny gig is peppered around an homage to their 1999 'What's My Age Again?' video, three women playing the roles of Mark, Travis and Tom and - it appears - saying a few things about the male gaze in the process. We see you, old man with iPad.
'She's Out Of Her Mind' is taken from 'California', the trio's seventh studio album, and first with Matt Skiba.
Read an interview with Matt and Mark Hoppus from the July 2016 issue of DIY, here.
Watch the video below.
Read More
Featuring James Blake, Romy, Marika Hackman, yeule and more.