SXSW 2018
"We've heard there's a big underground music & arts scene" - Goat Girl talk all things Austin & SXSW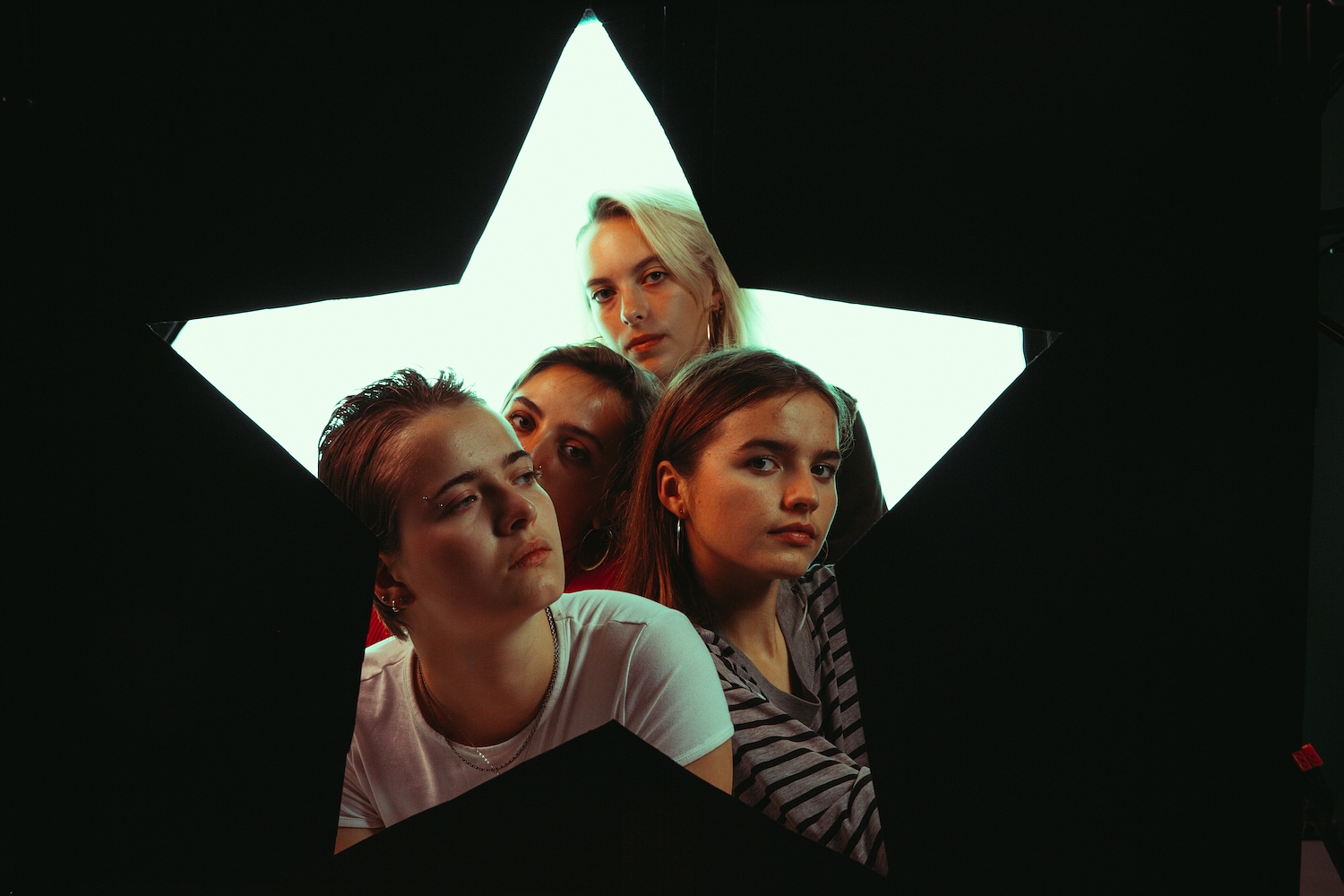 The London quartet will gear up to their debut album's release with a whirlwind trip around the Texas fest.
This interview is taken from DIY's Passport to SXSW. Check out the full thing right here.
A few weeks before the release of their supremely exciting debut on Rough Trade, Londoner quartet Goat Girl have headed to Austin, with new single 'The Man' in their back pockets. They've got more than a few ideas of how to make the most of their first trip to SXSW. Spoiler alert: they're "very, very excited."
Have you been to the States before?
Clottie Cream: My Mum wanted to take me to the US as a child but I was too scared to go.
Do you have any idea of what to expect from Austin itself?
Clottie: We've heard there's a big underground music and arts scene.
L.E.D.: I don't know much about it, but I do know that I wanna go there!
Clottie: I wanna see a cowboy!
Are you gonna get cowboy hats?
Rosy: I want to, but maybe then we'll get beaten up. Cowboys are not good people.
Are you taco fans?
L.E.D.: I've heard a lot of things about the tacos in Austin. I thought the taco was the shell-like ones, but turns out it's the more dough-y ones? Maybe?
Have you been given any advice on SXSW from friends in other bands?
L.E.D.: I've heard it's very intense. Multiple shows in a day kinda thing.
And are you pretty good at controlling yourselves in such circumstances?
L.E.D.: Personally, I hate day drinking. If I drink and then eat, I just have to sleep. So if I can't have a nap, then it all goes downhill.
Naima Jelly: I like day drinking if I can go to bed at about 8pm, but that might not work so well at South By.
Rosy: The only thing we've done like that recently is we supported Baxter Dury at KOKO in London then went down to The Windmill in Brixton to play another show the same night.
Naima: I feel like we kept it together pretty well.
SXSW is famous for hosting a lot of, uh, famous people - who would be your ideal celebrity to stumble into a Goat Girl show across the festival?
Rosy: Gwen Stefani.
L.E.D.: Yes!
Clottie: I want Eric Andre.
Naima: Who's famous right now? Oh, Phil Collins' daughter! What's her name? Any one of the Kardashians
L.E.D.: Any one of the Kardashians would be a dream.
Clottie: As long as they bring Kanye!
Have you got word of anyone famous coming to see your gigs?
All, immediately: LOUIS THEROUX!
L.E.D.: We were playing with Parquet Courts and he came in with this ridiculous disguise, with glasses and a fake nose.
Naima: Oh and one of the guys from Stranger Things too!
There's also a tech festival alongside the music at SXSW - are there any hot new inventions brewing in the world of Goat Girl?
Clottie: We're very anti-technology.
Rosy: I like the idea of contact lenses that can take pictures.
Clottie: I wouldn't mess around with that shit though. Once you create it, it'll inevitably be used for evil.
Rosy: Maybe people should give inventions a rest for ten years or so.
Clottie: Oh I have my crisps idea! If I didn't have Goat Girl I'd be doing this business. They're called Yummy Mummy crisps. You can get hummus flavour, or poached egg and avocado flavour. I think it's gonna go far.
Naima: Moaning Musicians is another one of our magic ideas. It's basically creating very, very light equipment for bands, so they don't have to lug around really heavy gear up venue stairs and so on. They'd have wheels on everything. Loads of ramps everywhere. Perfect.
Rosy: I've been thinking about useless superpowers. My favourite is where you have £3 in your pocket at all times, never any more any never any less. It'd be pretty good but also pretty shit. Makes you think.
Goat Girl play the British Music Embassy on Thursday 15th March, Cheer Up Charlie's on Friday 16th March and Barracuda on Saturday 17th March.