Lizzo and Cardi B join forces for 'Rumors'
Check out the brand new banger now.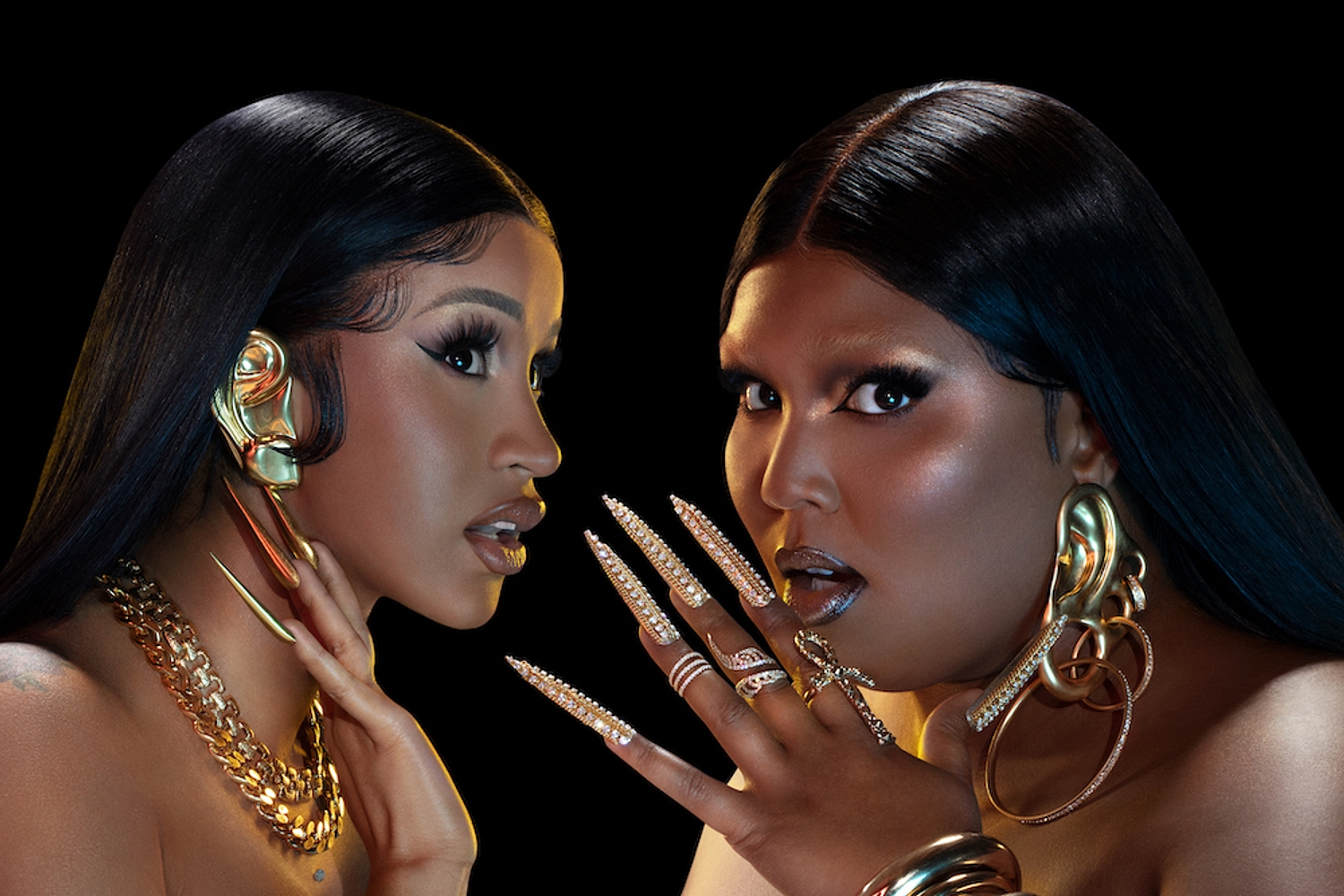 Photo: Jora Frantzis
Two years on since the release of 'Cuz I Love You', Lizzo is back with a banger, joining forces with Cardi B for new track 'Rumors'.
The first ever collaboration from the duo, the empowerment anthem comes alongside a video directed by Tanu Muino which finds Lizzo and Cardi channelling Hercules' Muses energy.
With instantly iconic lines including: "If you thought I was ratchet with my ass hangin' out / Just wait until the summer when they let me out the house, bitch", and Cardi's 'WAP' referencing "Last time I got freaky, the FCC sued me", check out the banger below.
Read More
Featuring James Blake, Romy, Marika Hackman, yeule and more.