Listen
Speedy Ortiz share 'Screen Gem'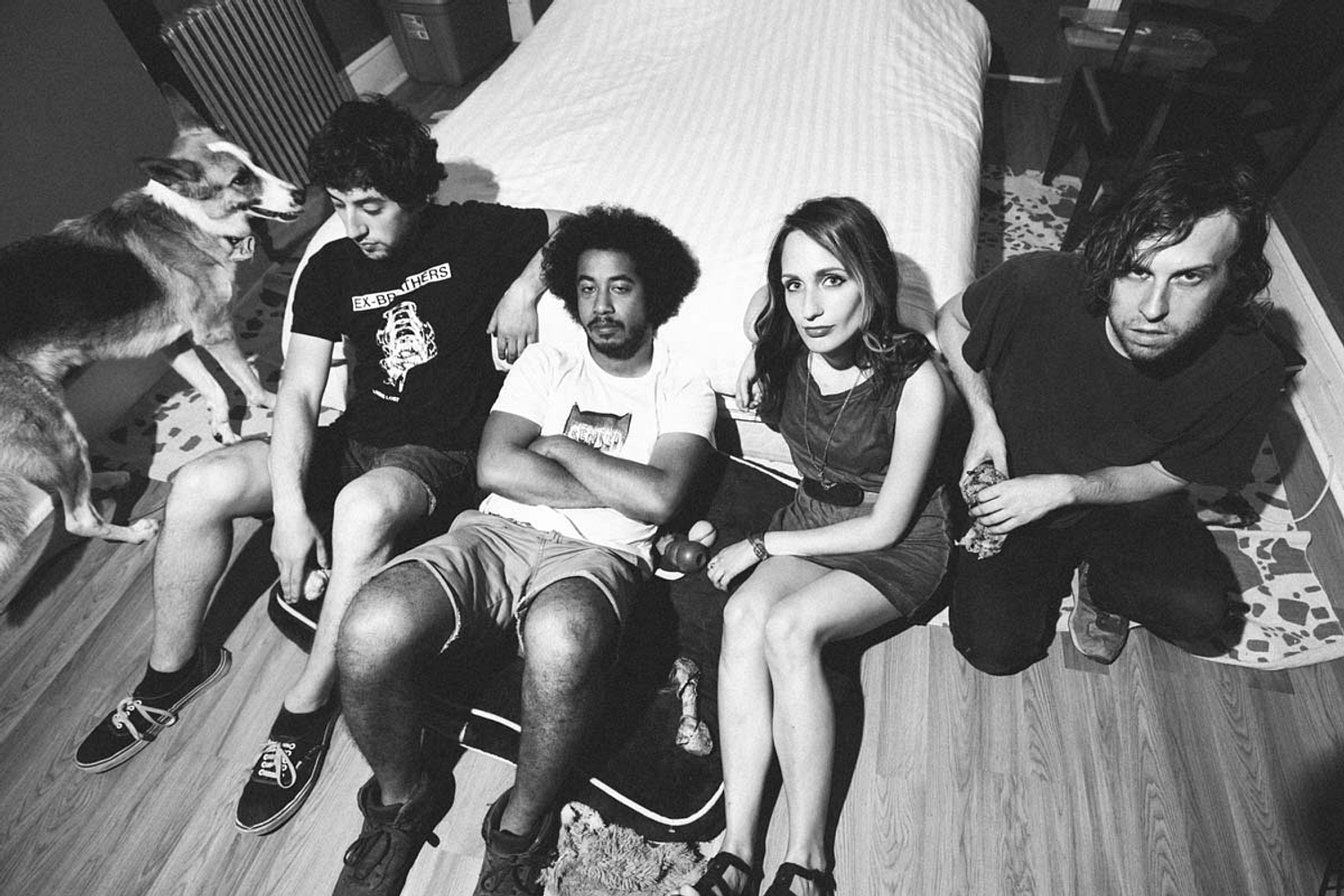 The newly unearthed song is the last to feature Speedy guitarist Devin McKnight - who is leaving the band to front Maneka.
Speedy Ortiz ringleader Sadie Dupuis has confirmed that the lovely Devin McKnight - who plays guitar in the band - is leaving to focus on fronting his new project Maneka.
In honour of Speedy's departing member, the band have shared a newly unearthed song called 'Screen Gem,' recorded two years ago with John Angello (Kurt Vile, Sonic Youth) in Vermont. It's their last track "for now," with Devin. Andy Molholt, who also plays with Laser Background, will be joining Speedy Ortiz in his place.
All proceeds from 'Screen Gem' will go to CLOSERikers - a non-profit organisation which works to rebuild the communities affected by New York's Rikers Island Jail Complex, and lobbies to reform the city's justice system.
'Screen Gem' comes shortly after 'In My Way' - another previously unheard song from the band.
Listen to 'Screen Gem' below.