Listen
The 1975 share another newbie, 'Sincerity is Scary'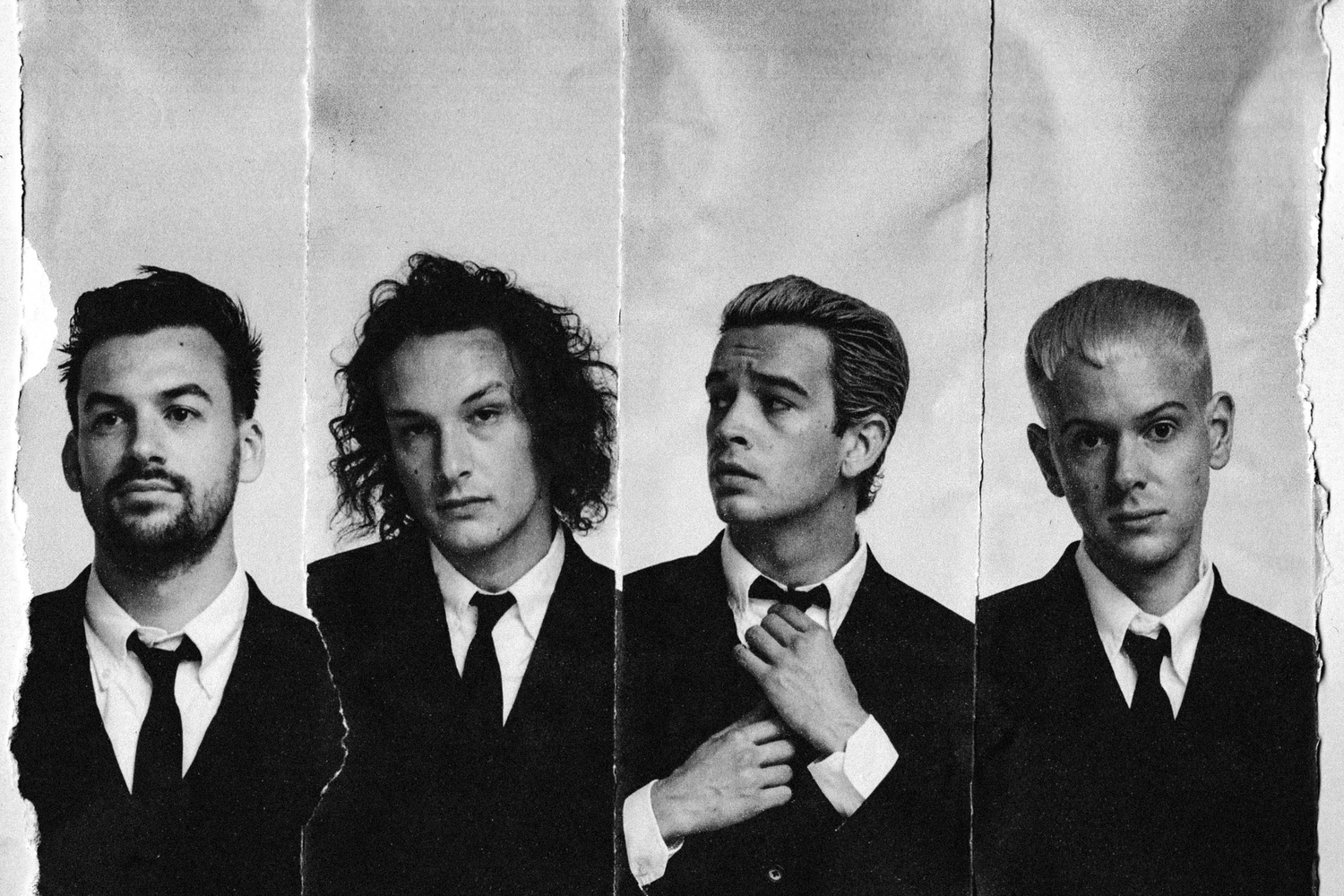 It's from the band's upcoming album, 'A Brief Inquiry Into Online Relationships.
Another day, another new track from The 1975.
The band announced earlier this week they'd be sharing another cut from forthcoming third album, 'A Brief Inquiry Into Online Relationships' this week, in the shape of 'Sincerity Is Scary'.
The song will follow 'Give Yourself A Try', 'Love It If We Made It' and most recently 'TOOTIMETOOTIMETOOTIME' in previewing the band's new record, which comes out on 30th November.

The song was unveiled as part of Zane Lowe's Beats 1 radio show this afternoon (13th September).
Speaking to Zane about the song, Matty Healy says: "'Sincerity Is Scary' is about me trying to denounce all of that postmodern fear of like being real, you know? Like irony first, irony first. Make sure you're ironic because then you can't be judged on being a person.
"And I've become so aware of the shtick that exists within my kind of lyrical narrative as well, because obviously I love everything that I've done previously but now as I got older I see these kind of defence mechanisms whether they be jokes or being slightly sardonic or like he is the big emotional bit of the song but I'm not going to be really emotional. All those kind of things. I think on this record it's slightly more, it's just a bit more open and a bit easier, and genuinely sincere."
Listen below.
View the tracklisting for 'A Brief Inquiry…' and view their UK dates (also featuring Pale Waves and No Rome) below.
01 The 1975
02 Give Yourself a Try
03 TOOTIMETOOTIMETOOTIME
04 How to Draw / Petrichor
05 Love It If We Made It
06 Be My Mistake
07 Sincerity Is Scary
08 I Like America & America Likes Me
09 The Man Who Married a Robot / Love Theme
10 Inside Your Mind
11 It's Not Living If It's Not With You
12 Surrounded by Heads and Bodies
13 Mine
14 I Couldn't Be More in Love
15 I Always Wanna Die (Sometimes)
JANUARY
9 Belfast SSE Arena
12 Glasgow SSE Hydro
14 Cardiff Motorpoint Arena
16 Brighton Centre
18 London The O2
21 Exeter Westpoint
23 Birmingham Arena
24 Manchester Arena
25 Sheffield FlyDSA Arena