Viji shares new single and video for 'Karaoke'
Her debut album 'So Vanilla' lands next month via Speedy Wunderground.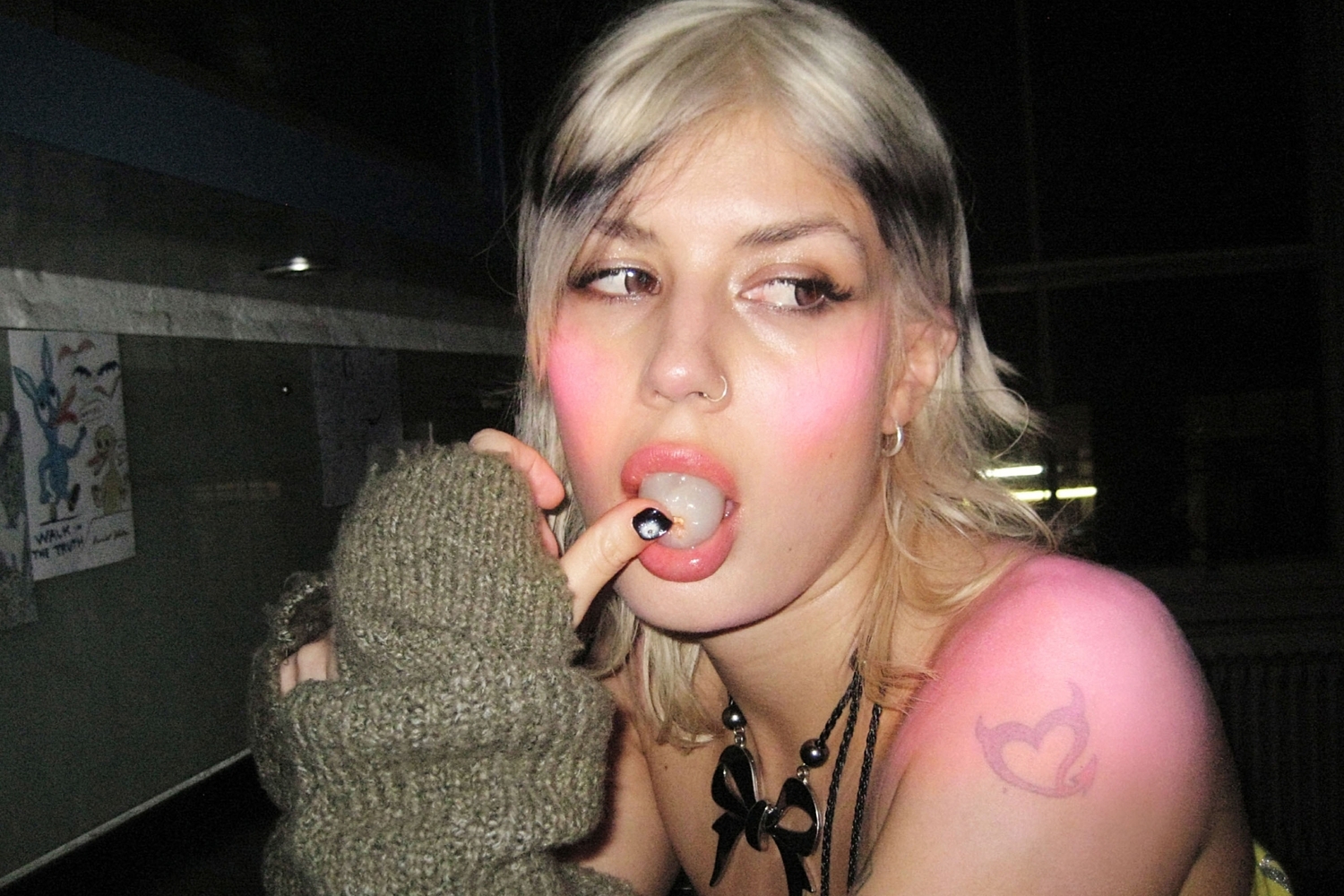 Photo: Nicole Ngai
Fresh from performing at her label's recent 10th anniversary gig, Speedy Wunderground signee Viji is back with her latest track, 'Karaoke'. It follows the release of lead single 'Sedative' earlier this summer, and is the second song to be taken from her forthcoming debut LP 'So Vanilla' (out 27th October - read more about the making of the record here).
Speaking about 'Karaoke', Viji - aka Vanilla Jenner - has said: "Karaoke is a song that came out of a silly 10 min jam at the end of a writing session. I remember picking up the bass and just riffing with some filthy low-end sounds. Dan (Carey) felt the magic and we recorded 3 or 4 minutes of us going for it, followed by some guide vocals inspired by shouty Japanese punk songs I like. What the lyrics actually turned into is such a time stamp of what I was going through at that very moment."
The new single also arrives accompanied by an unsettling video directed by Claryn Chong, who Viji says "made my sexy nightmares come to life. As an homage to where the album 'So Vanilla' was recorded, we filmed the video on Streatham high street in London. Speedy Wunderground central!"
Watch the video for 'Karaoke' below.

Read More
Featuring James Blake, Romy, Marika Hackman, yeule and more.