Album Review
Arlo Parks - Collapsed In Sunbeams
4 Stars
She makes light work of demonstrating exactly why the nation has become so invested in her art.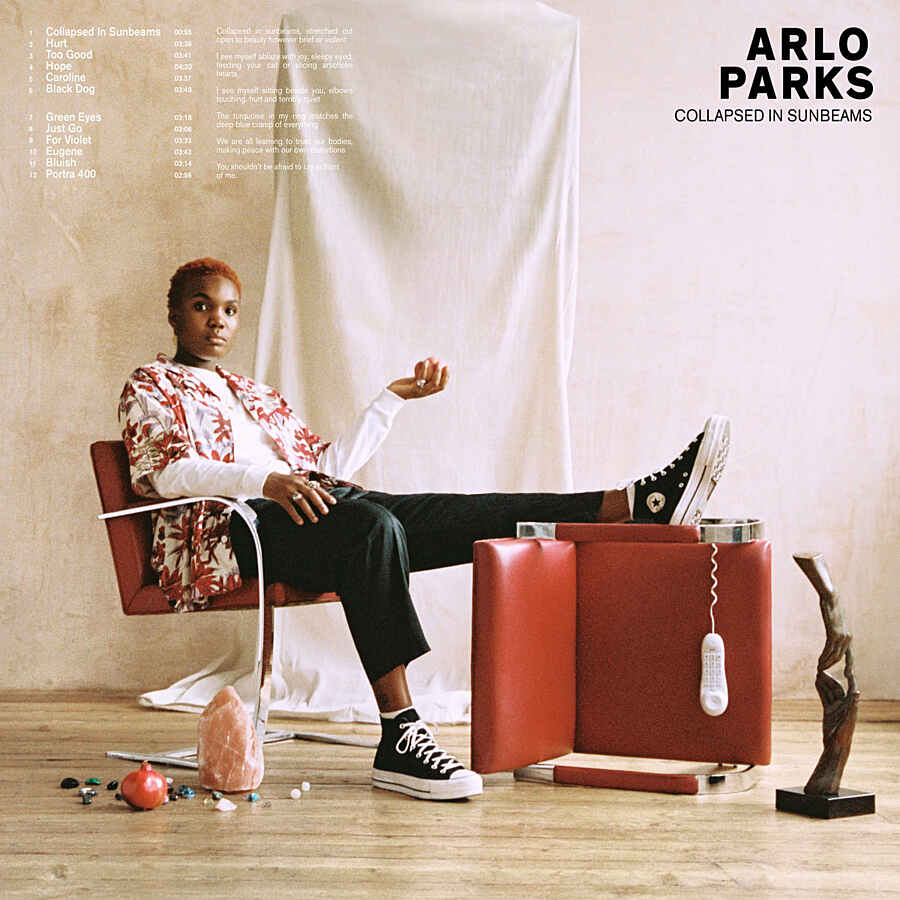 In a year that has been full of unpleasant twists and turns, there is a reassuring pleasure to be taken from watching an artist embark on a career that prioritises a sense of inner calm. A thoughtful and introspective voice for her generation, Arlo Parks has risen to prominence not by courting controversies or being especially polarising, but by proffering a steady stream of honest songs and self-care open letters that feel strangely grounding in their specificity. She's an easy star-next-door to root for, and on her debut record, she makes light work of demonstrating exactly why the nation has become so invested in her art.

Perhaps unsurprising for someone who started out in poetry, 'Collapsed In Sunbeams' is an excellent character study, of both Arlo herself and the people who orbit around her. Her stories are often rooted in the primal senses - smells and tastes brought to life through loosely-slung rhythms that capture mental health and romantic unease. Sometimes she describes things merely to capture a mood, but often there is a larger message at hand - 'Caroline' is told so vividly that you can see the couple arguing at the bus stop right it in front of you, while 'Bluish' contrasts the demand for personal boundaries, with a chill afrobeats sway, gently pushing fingers into eye sockets to explode a riot of colour behind the lids.

If the emo-angst inflections of her previous EPs are less obvious in the music, they're still very much there in the words. Arlo is a placid vocalist, but she always makes her point, often in disarmingly frank form. 'Black Dog' and 'Eugene' remain her core affirming hits, but 'Green Eyes' is a standout single to rival them both, channelling Frank Ocean's swooning melodies to encourage the listener to find ways to learn from her cautionary tale about sexuality and self-acceptance. 'Hope' and 'Portra 400' look for similar optimism in the darkness, with the latter offering something of the record's modus operandi chorus; 'making rainbows out of something painful / getting high as hell and dodging gravestones".

For musicians drawn to the melancholy, it can be difficult to know how to capture catharsis without glamourising the all-consuming nature of poor mental health. It's a trick well turned by some of her heroes - Lorde, Hayley Williams, Phoebe Bridgers… all women who proffer a quiet safety in their own respective soundscapes. With 'Collapsed In Sunbeams', Arlo Parks makes a strong play to be considered among them - an ambassador for a new era of empathy.
As featured in the December 2020 / January 2021 issue of DIY, out now. Scroll down to get your copy.