Album Review
RAYE - My 21st Century Blues
4-5 Stars
It would be impossible for anyone to sleep on RAYE anymore.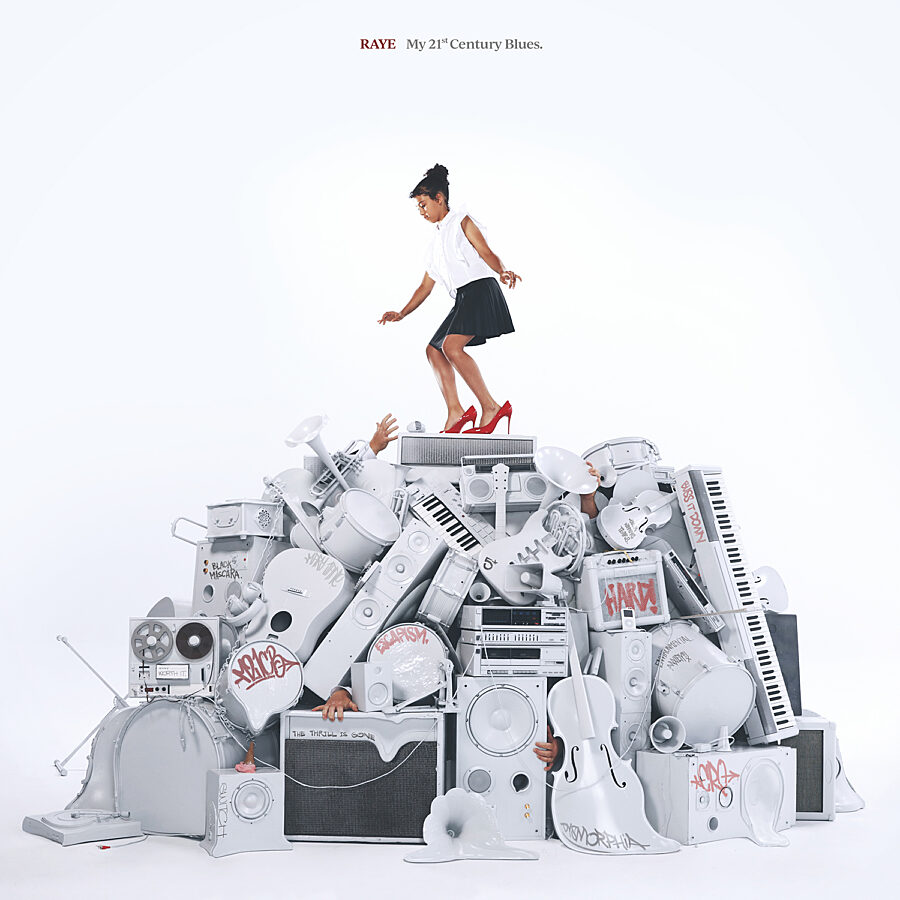 It's taken the best part of a decade for RAYE to reach this point. Signing to Polydor in 2014 aged just 17, the relationship ended in 2021 in a thunderous mix of contradictory statements. RAYE, frustrated at making repeated attempts to get the label to allow her to record an album in vain, called them out with a poignant attack on industry misogyny. High-profile collaborations and songwriting credits for some of the world's biggest artists were set aside; "ALL I CARE ABOUT is the music," the London born singer tweeted. "I'm sick of being slept on and I'm sick of being in pain about it."
Stepping out on her own has undoubtedly worked: starting 2023 with her affirmative 070 Shake-featuring trip hop-infused 'Escapism.' sitting at the top of the UK singles chart, the sweet irony of the track's fan-led viral success isn't lost. For RAYE at least, major label prioritising can't compete with the power of a truly great song and a dedicated audience.

With confidence, 'My 21st Century Blues' pushes against the boundaries previously placed on her music. There's an empowered defiance on display, the record's opening tracks cementing this moment as all her own. "I'm a very fucking brave strong woman," she demands on powerful midpoint 'Ice Cream Man', a fact that underpins the record's blend of soul, hip hop, blues and a multitude of other styles. Even its occasional musical inconsistency makes complete sense, mirroring RAYE's desire to explore all facets of herself, and it is autobiographical to its core, whether touching on heartbreak, discrimination, or distorted self-image. Fundamentally, this is her through and through.
"I've waited seven years for this moment," she exhales on outro 'Fin.'. The pain and frustration of that time bleeds throughout the record, ultimately underpinned by her eventual cathartic freedom. With the emotionally charged beats of 'Black Mascara', the candour of 'Body Dysmorphia' and the unfiltered soul of 'Buss It Down', it would be impossible for anyone to sleep on RAYE anymore.