Album Review
The 1975 - Notes On A Conditional Form
3-5 Stars
Among all the killer, there's also a lot of filler.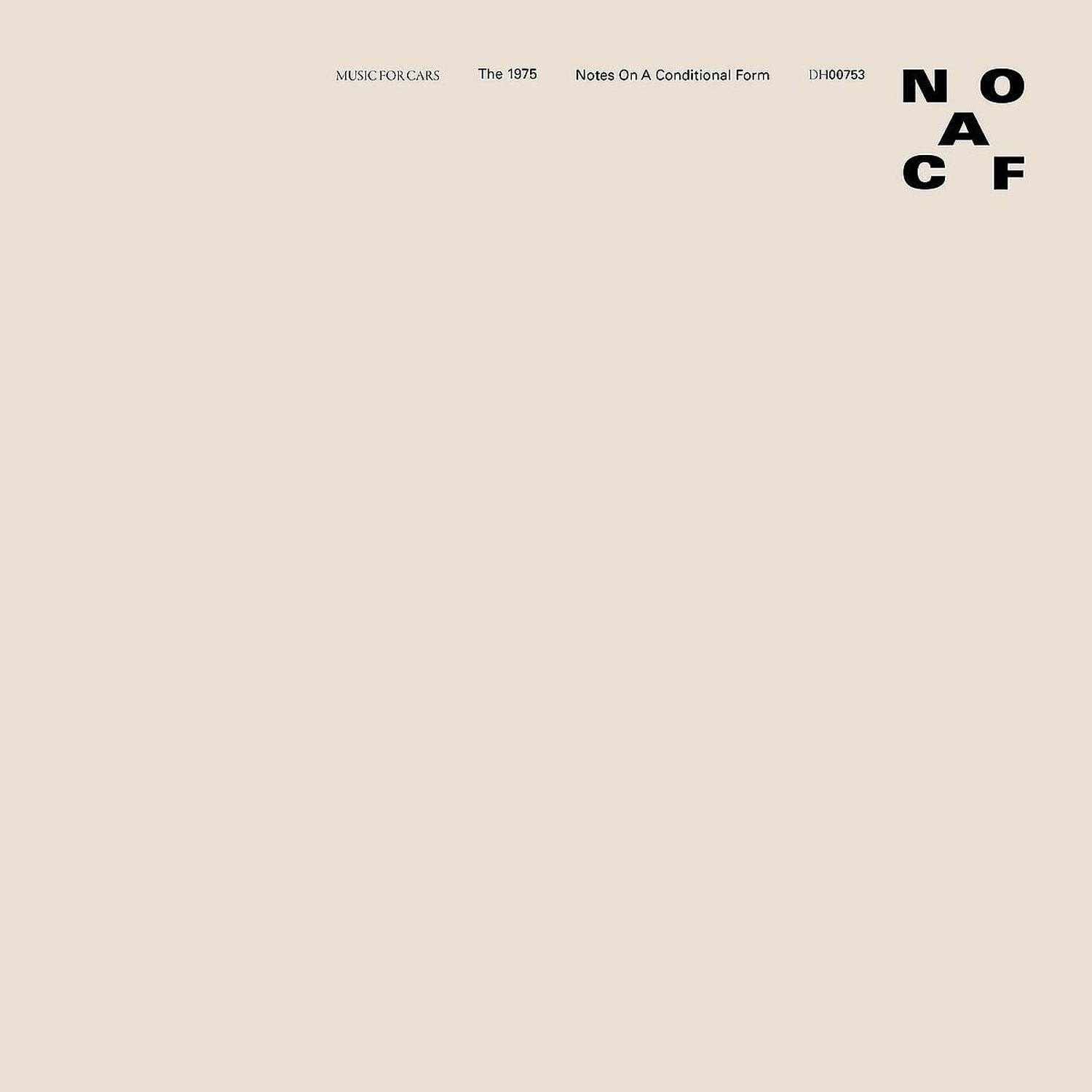 The 1975 have never been ones to do the obvious. Second LP 'I Like It When You Sleep For You Are So Beautiful Yet So Unaware Of It' landed with a neon-pink boom, silencing haters of their 2013 self-titled debut as they wove the huge pop tracks they'd become known for with more genre-blending introspective ballads. When 'A Brief Inquiry Into Online Relationships' ushered in their 'Music For Cars' era in 2018 with its bold and beautiful shape-shifting nature, it became clear that the lads were striving to shake shit up even more; now, fourth offering 'Notes On A Conditional Form' arrives as their most ambitious and extravagant yet.

A huge, 22-track opus, 'NOACF' marks nearly 40 songs the band have released in less than two years. Written largely on tour, between knocking out arena shows across the globe in the evenings, its original February release date was inevitably pushed back. But throughout the delays they've maintained its lengthy tracklisting, and it's this that weakens its punch.

See, when 'Notes…' hits, it hits hard. The singles they've already released rank among the band's finest ever: the normally innuendo-heavy self-titled opener morphed into a poignant call to arms from Greta Thunberg; 'People''s boneshaking punk-leanings; the '00s pop nostalgia of 'Me & You Together Song' and the sax-heavy ode to getting freaky on FaceTime, 'If You're Too Shy (Let Me Know)'.

Lyrically, meanwhile, the record sees Matty Healy once again flexing his knack for one-liners, exploring relationships and hardships in Tumblr-ready quotes. 'Playing On My Mind'' - one of the four tracks featuring Phoebe Bridgers on backing vocal duties - is a delicate love song and ode to modern romance, Matty crooning "Let's find something to watch then watch our phones half the time," while the house-y 'I Think There's Something You Should Know' has him sharing feelings of uncomfort ("I'm feeling like 'someone else' like 'somebody else' I don't feel 'myself'.") On the hip hop-infused 'Nothing Revealed / Nothing Denied', he throws cleverly back to 'Love It If We Made It' ("I never fucked in a car, I was lying"), while there's no more evident an example of the singer's penchant for stoking the fire than on the country-inspired 'Roadkill': "And I took shit for being quiet during the election and maybe that's fair but… I'm a busy guy!"

However among all the killer, there's also a lot of filler. Third track 'The End (Music For Cars)' is a grand orchestral instrumental - beautiful in its own right, but jarringly-placed following 'People'. The same goes for 'Streaming' - a 90-second track that's just… there, while six-minute, production-heavy instrumental 'Having No Head' feels like an obstacle to overcome to get to the record's end. In their dedication to keeping their promise of 22 tracks - and never ones to particularly censor themselves anyway - it's hard not to imagine the band chaotically digging through George Daniel's demos to find anything to make up the deficit.

Over The 1975's fourth record, there are moments of brilliance, with the kind of boundary-less scope and forward-thinking ethos that proves why the band are one of the greatest in the world right now. Had they filtered the cacophony of ideas a little more, 'Notes…' could have matched 'A Brief Inquiry…' as a modern-day classic; as it stands, its legacy looks set to be slightly more conditional.