Review
The Streets - None Of Us Are Getting Out Of This Life Alive
5 Stars
Top corner, back of the net.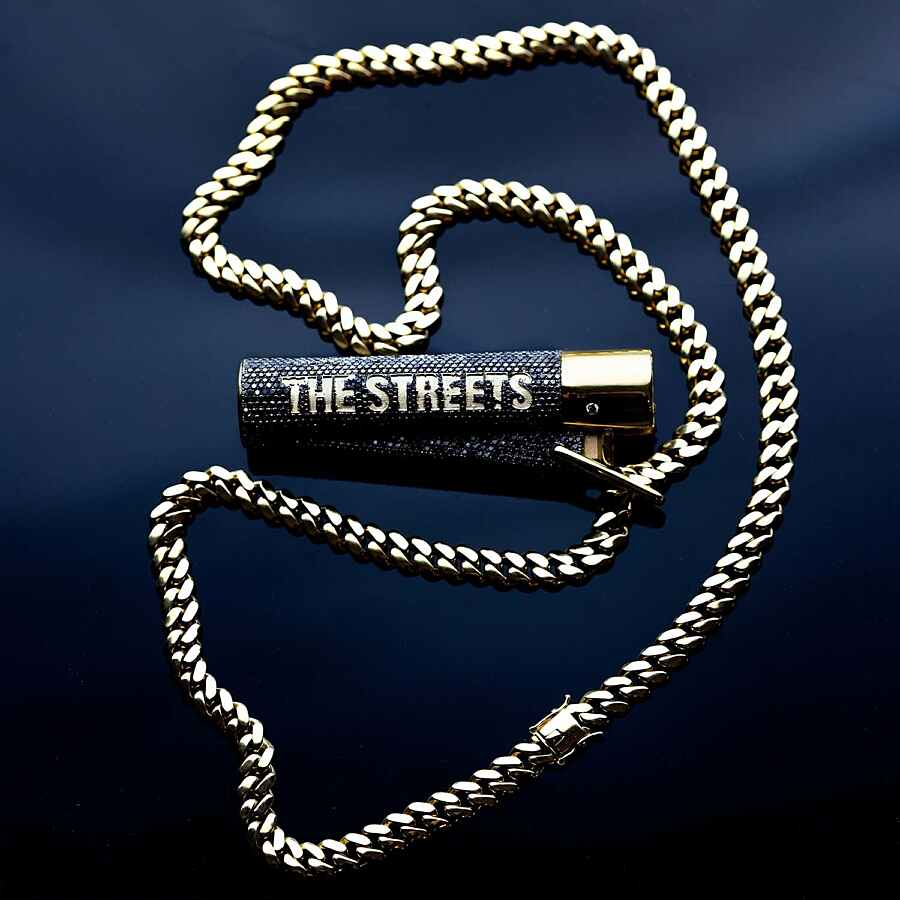 The fact it's been almost a decade since The Streets released a full-length record sits at total odds with the outfit's continued cultural resonance: stick on 'Fit But You Know It' at any well-oiled gathering (imaginary in these times, of course), and you're guaranteed to witness at least a handful echoing back the entire number verbatim, ad libs and all.

Plus it's not as if Mike Skinner has even spent much time away. Since 2011's 'Computers and Blues' he's had his hand in remixes, toured DJ sets, and formed projects The DOT, Tonga Balloon Gang and most recently - up until the handful of new one-off Streets tracks began trickling through in late 2017 - The Darker The Shadow, the Brighter The Light.

So whether 'None Of Us Are Getting Out Of This Life Alive' truly constitutes a 'comeback' is up for debate; what isn't is that it's a stellar record. Akin to David Beckham casually striding back onto the Old Trafford pitch to smash in a twisting volley from 30 yards out, this is a turn-of-the-millennium hero with a legendary reputation reminding us what he does so well.

Which is to say, it's bangers, bops and top-notch observational lyrics at every turn. "If you're treating her like a joke / she'll leave you like it's funny" ('Phone Is Always In My Hand'); "Ghost me at the bar, leave me thirsty with a drink" ('Take Me As I Am'); "If God had have dropped acid would God see people?" ('Eskimo Ice'); "Every girl has a dude in her inbox talking to himself" ('The Poison I Take Hoping You Will Suffer'). Mike Skinner is, as ever, wry, witty, and never not bang on. "She talks about her ex so much even I miss him," he laments in 'You Can't Afford Me', while later on the same track, Ms Banks unleashes her own: "If you lay down with dogs babe then you're gonna need a vet."

Still, this is no nostalgia trip, and The Streets' little black book has clearly been updated for 2020, from the spectacular use of IDLES' Joe Talbot on the title track, matching the frontman's trademark self-flagellating frustration with dark musical aggression, to south London singer Greentea Peng's turn on summery bop 'I Wish You Loved You As Much As You Love Him', breakthrough rapper Oscar #worldpeace on 'The Poison I Take Hoping You Will Suffer' or Tame Impala mastermind Kevin Parker on prescient opener 'Call My Phone Thinking I'm Doing Nothing Better'. Mike might still have fixations on telecommunication devices (see also: 'Phone Is Always In My Hand'), but in part thanks to his choice of collaborators, it's all so very now. Top corner, back of the net.