EP Review
Deap Vally - Digital Dream
4 Stars
As stop-gap releases go, this is a gem.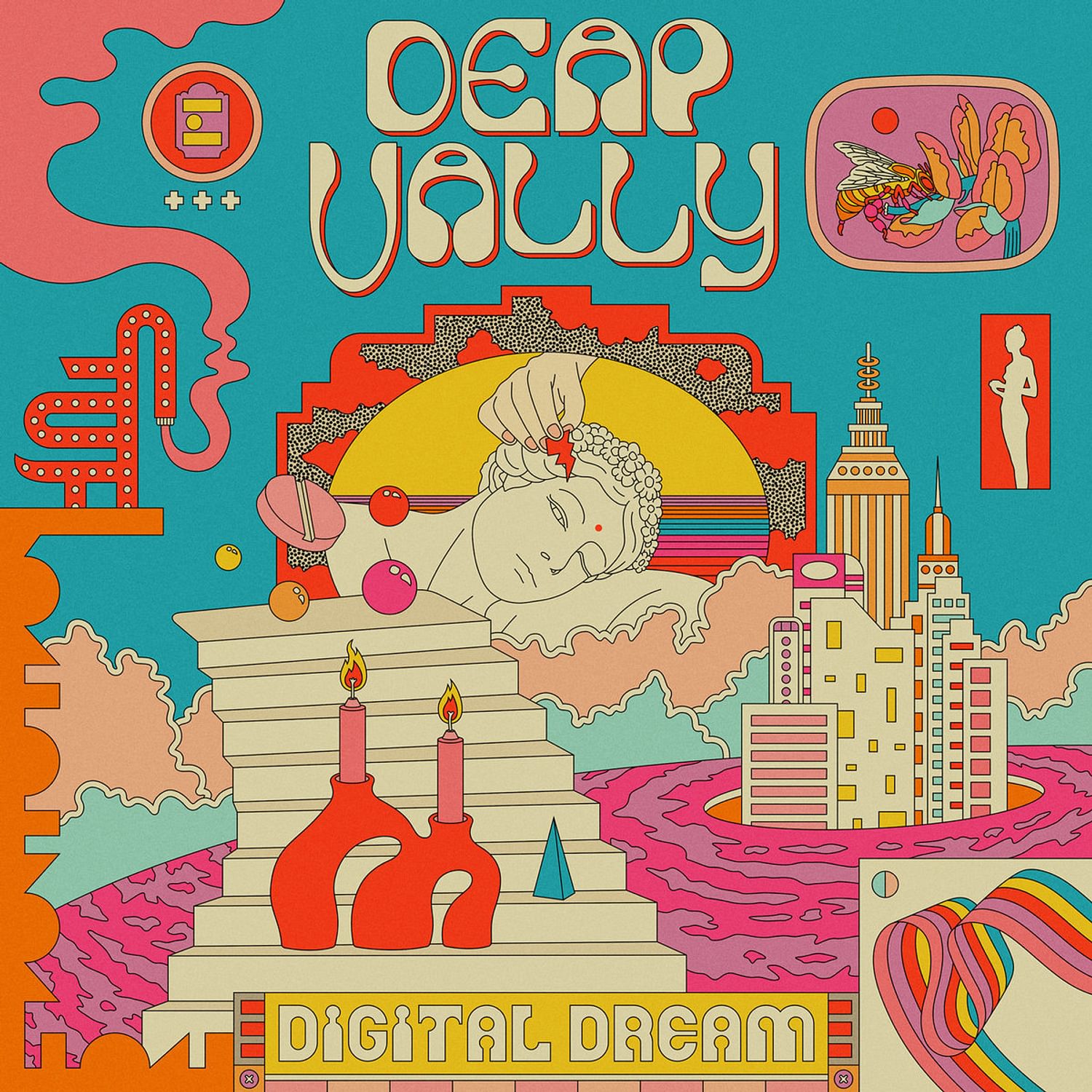 Ostensibly a way to mix up their writing processes, there's a sense that the hyper-collaborative 'Digital Dream' is primarily about Deap Vally having fun with friends; there's a lightness to the four songs on offer that suggests if they'd left the studio with nothing, nobody would have been disappointed. The first half of the EP - first, 'Look Away' with Warpaint's jennylee, and the Soko-featuring title track is woozy and lackadaisical; the former appearing to echo the bassist's day job in sonic palette, the latter a spoken-word slice of almost '60s psych, spinning tales of the post-apocalyptic. Similarly, closer 'Shock Easy', with Jamie Hince is no surprise, though Lindsey Troy's vocal does crib a little from Dylan in places. The sweet spot, however, falls with 'High Horse', KT Tunstall chipping in on the kind of riffs the Californian duo have a reputation for. As stop-gap releases go, this is a gem.
Read More
Featuring James Blake, Romy, Marika Hackman, yeule and more.