Festivals End Of The Road 2018
31st August-2nd September
An eclectic line-up in a gorgeous setting sends summer off with a wonderful finale.
Coming at the end of a hectic, festival-packed summer, End of the Road has served as a soothing farewell for the British summer for the last 13 years now, carving out its niche perfectly and becoming an early September staple for many. Its brilliance at curating a line-up that manages to be diverse while also perfectly interwoven is shown within the first few hours of the Friday.
Stella Donnelly plays an early set to a rammed, attentive Tipi tent, her mixture of humour and social commentary over soft folk songs going down wonderfully, before Nilüfer Yanya takes things down a slightly weirder path with her set in the Big Top. With entrances formed of tunnels instead of open sides, even her 2pm set is shrouded in darkness and brings an atmosphere that few festival tents can create in the daytime. New songs 'In My Head' and closer 'Heavyweight Champion Of The Year' point the way forward; the first is a wonderful, direct pop song, while the latter is an intricate, unpredictable scale of the fretboard.
Singer-songwriters of all different ilks rule the roost for most of Friday. Lucy Dacus' main stage set comes with considerable bite and excellent backing from a tight-as-heck band; Jeff Tweedy brings intimate versions of Wilco classics to the festival's gorgeous, secret Piano Stage; Big Thief are plagued by technical issues on the beautiful Garden Stage but there's an attentive crowd willing her on to push past the (lack of) noise. For a slight change of pace, Tirzah brings her new album 'Devotion' to the Big Top. All minimal production, chopped up vocal samples swarm around like flies, cut through by her honeyed tones. It's a wonderful contrast, minimal and restrained, but engrossing if you lend enough of an ear.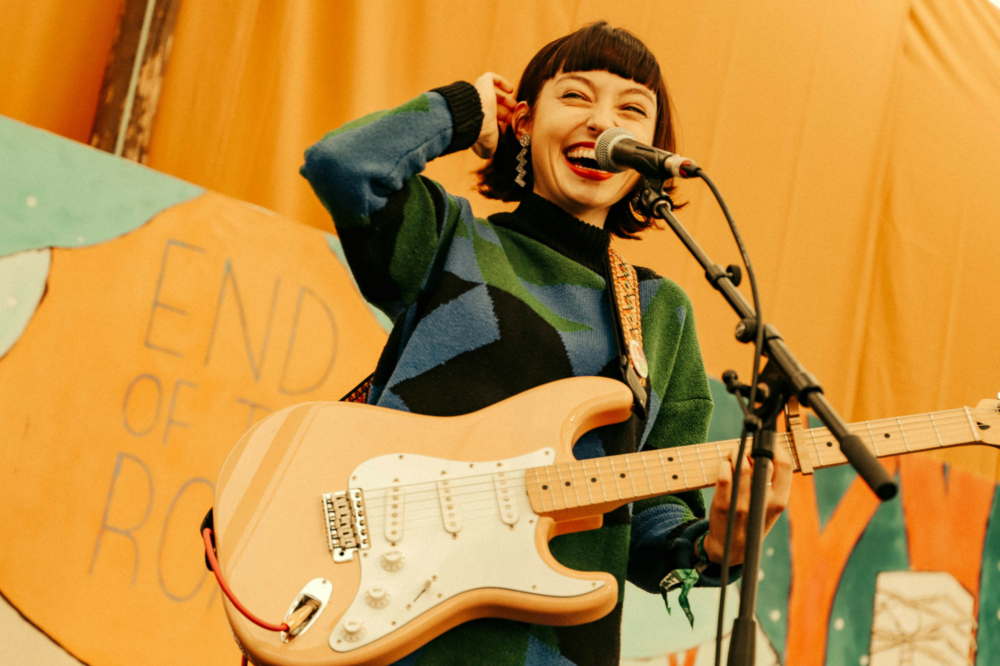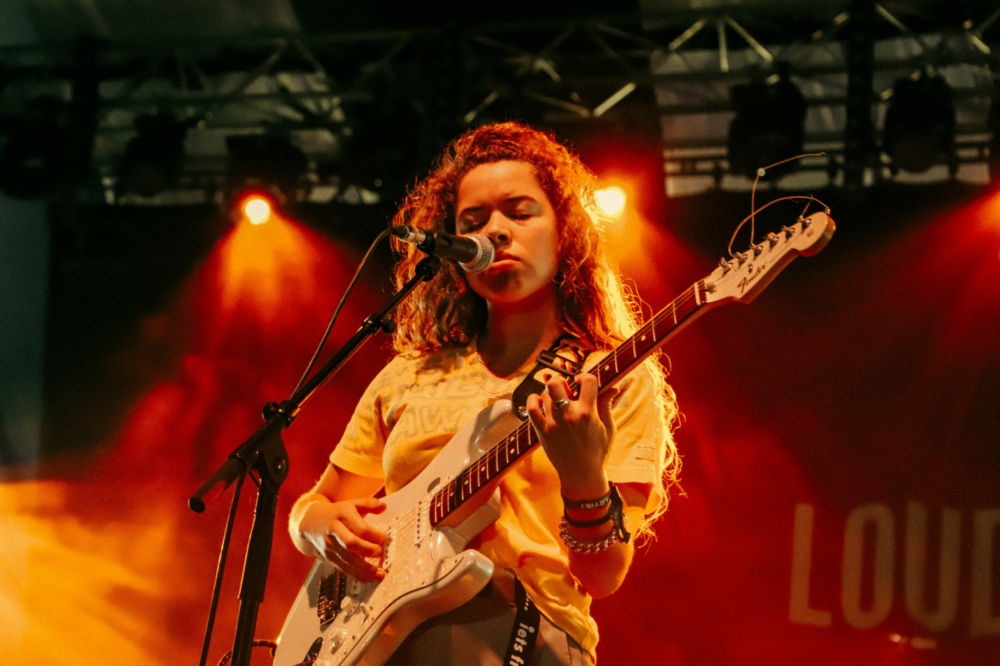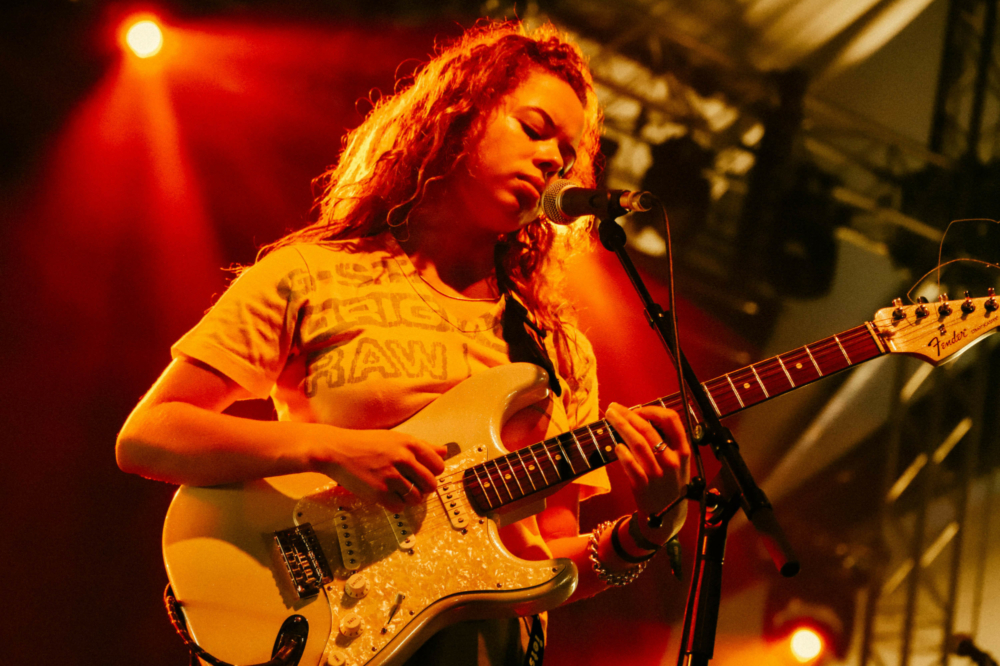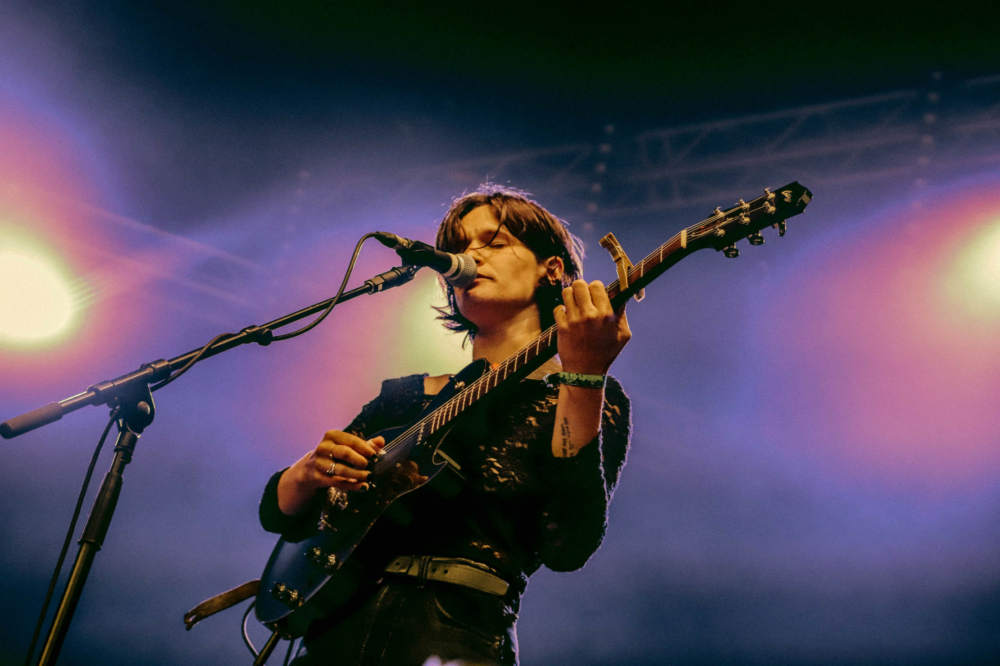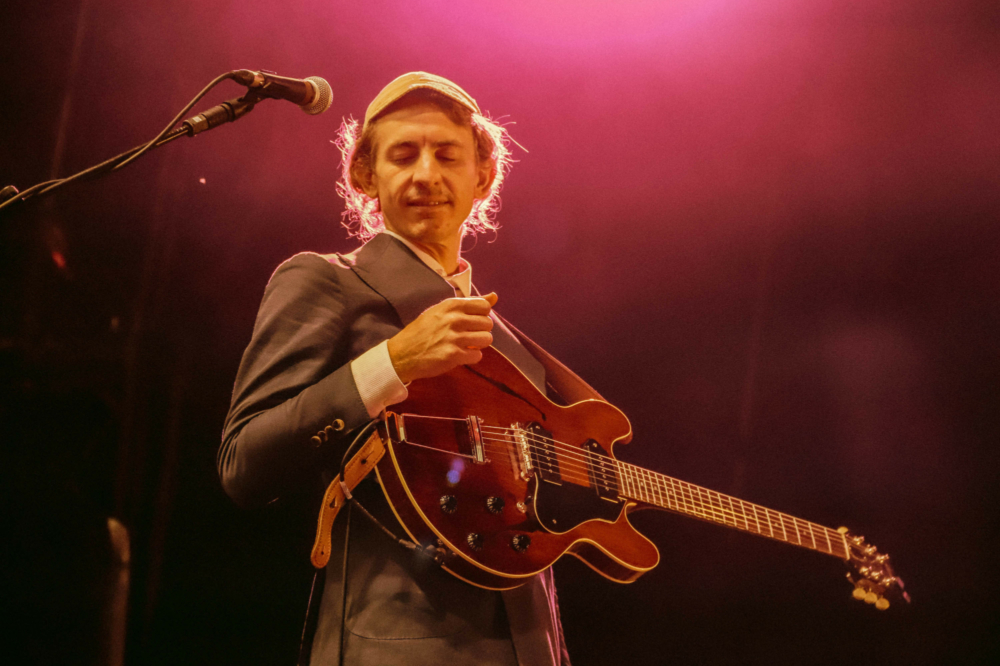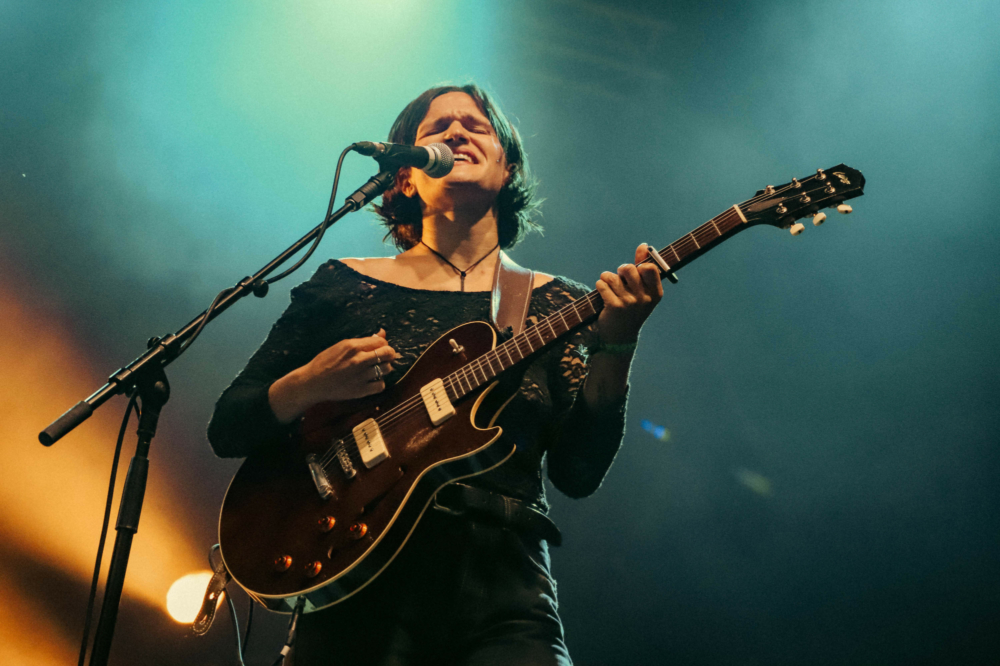 Understated has largely been the order of the day, so when St Vincent explodes into life with a barrage of colour and filthy, industrial riffs on the picturesque Woods Stage, it's a welcome punch. The show is brilliantly seamless, and tracks from last year's 'MASSEDUCTION' rule the roost, while older choice cuts are re-sculpted to fit into the synthetic, plasticy palate of Annie Clark's latest. With its recent remix, 'Fast Slow Disco' has been turned from new album outlier to a throbbing festival anthem. It's introduced as a song "for all the boys and all the girls and everybody who doesn't quite fit in," and is the set's glorious highpoint. 'New York' then closes the set - "Dorset isn't Dorset without you love…" Annie sings - and as the summer draws to a close, the 'MASSEDUCTION' era feels like St Vincent's greatest yet. The intensity's then carried on by the blistering Protomartyr, who remain bleak, poetic and inspiring as ever, an often slow, delicate day given a hammerblow of a finale.
Saturday at End Of The Road proves just as eclectic; Swedish indie-poppers Hater open the day in the Tipi, soothing hangovers with gorgeous, simple harmonies, before Stealing Sheep kick the second day into life, bringing a brilliantly unique tribute to the Suffragettes to the Garden Stage field, a huge crowd tagging along for a percussion-tastic parade around the site. Boy Azooga then play the Garden Stage itself, bringing a huge crowd but falling a little flat, their sense of musical identity still lost in the wind.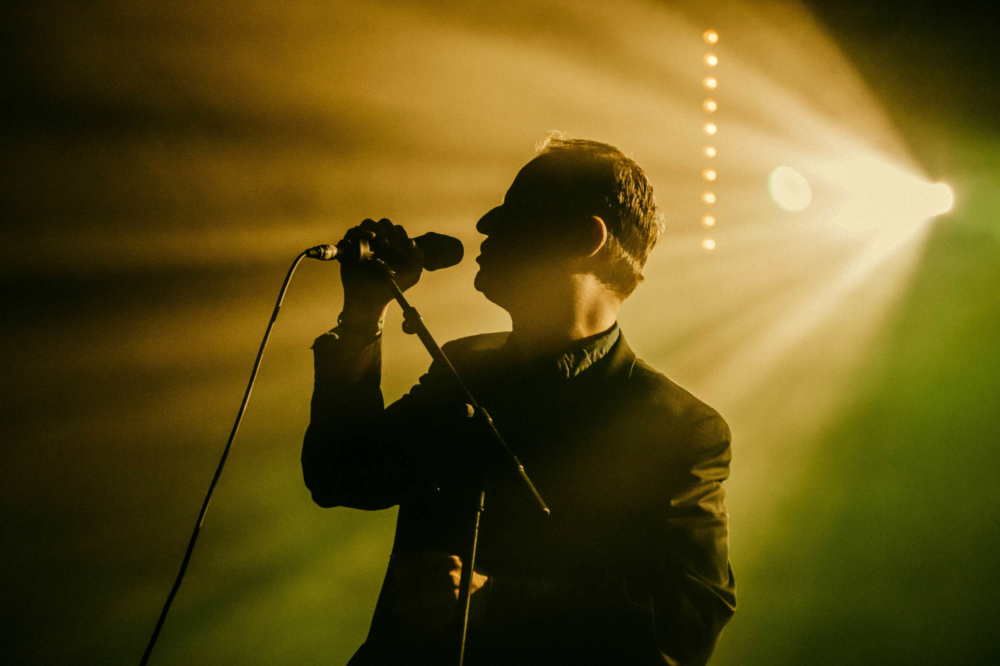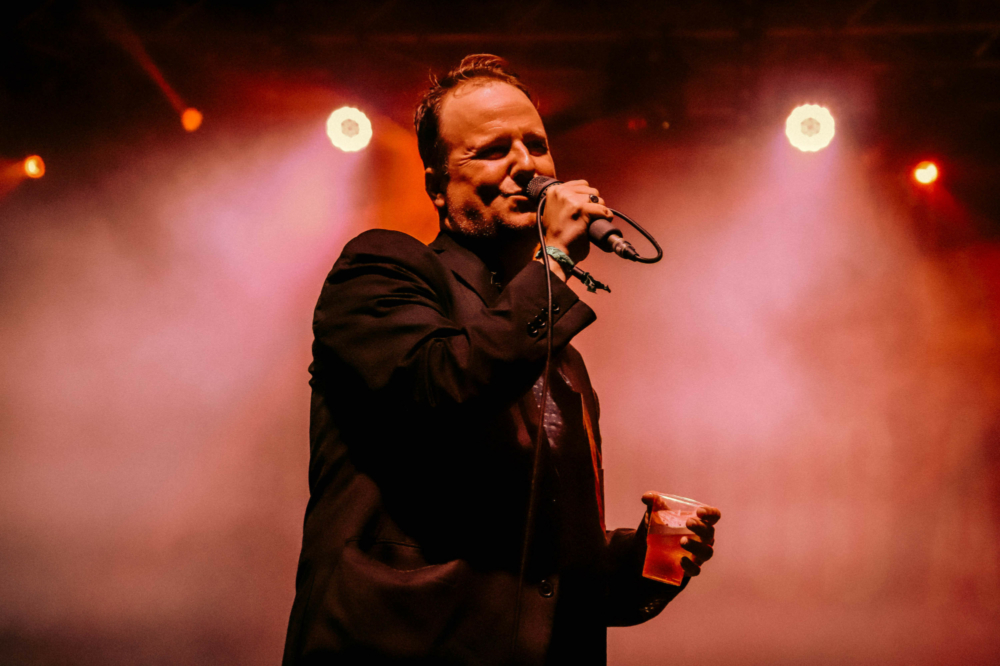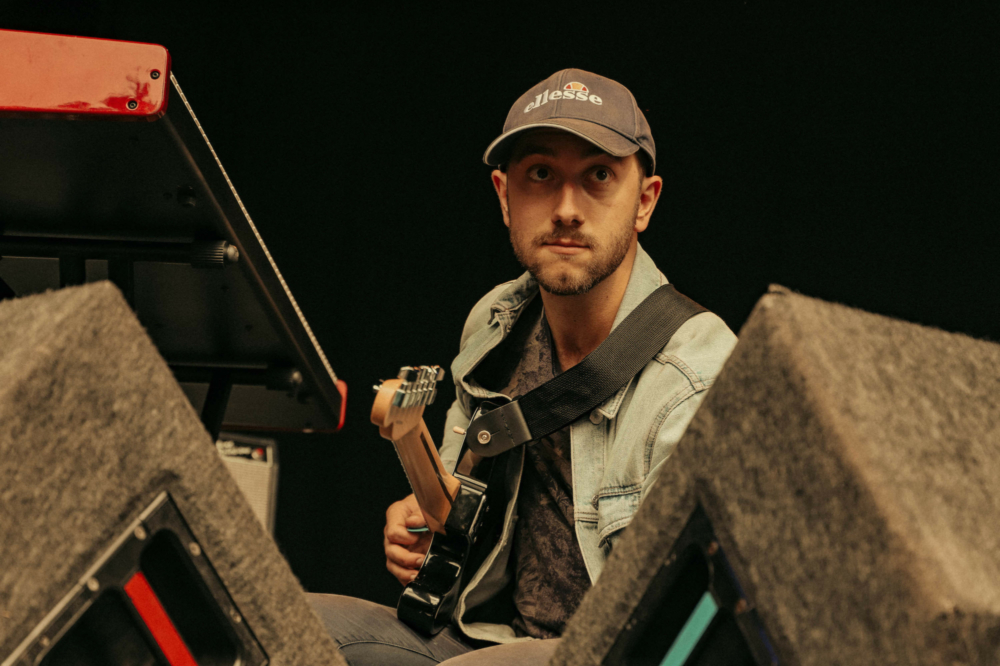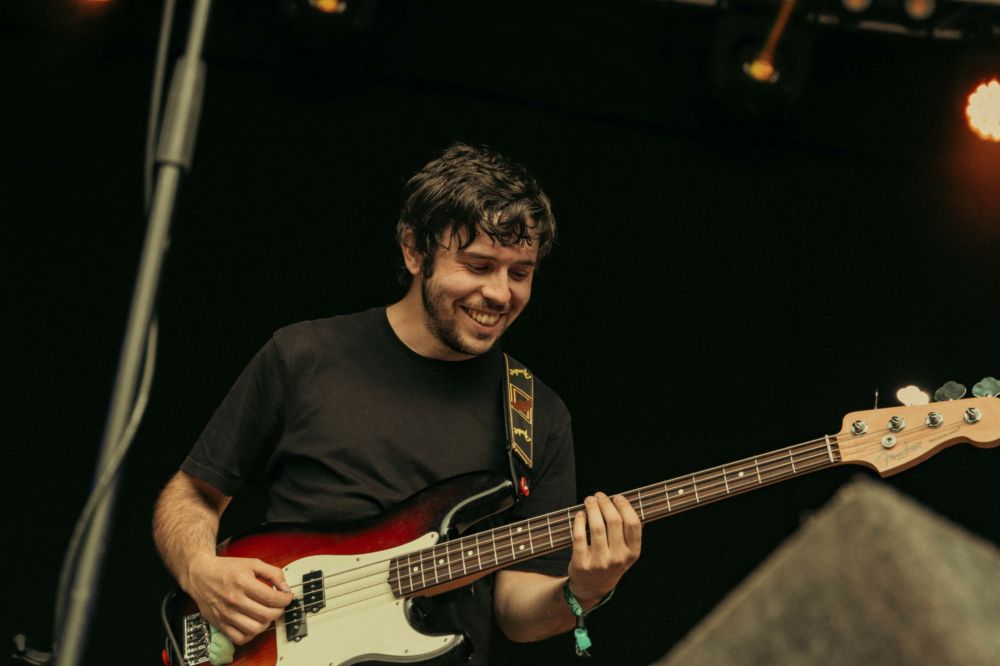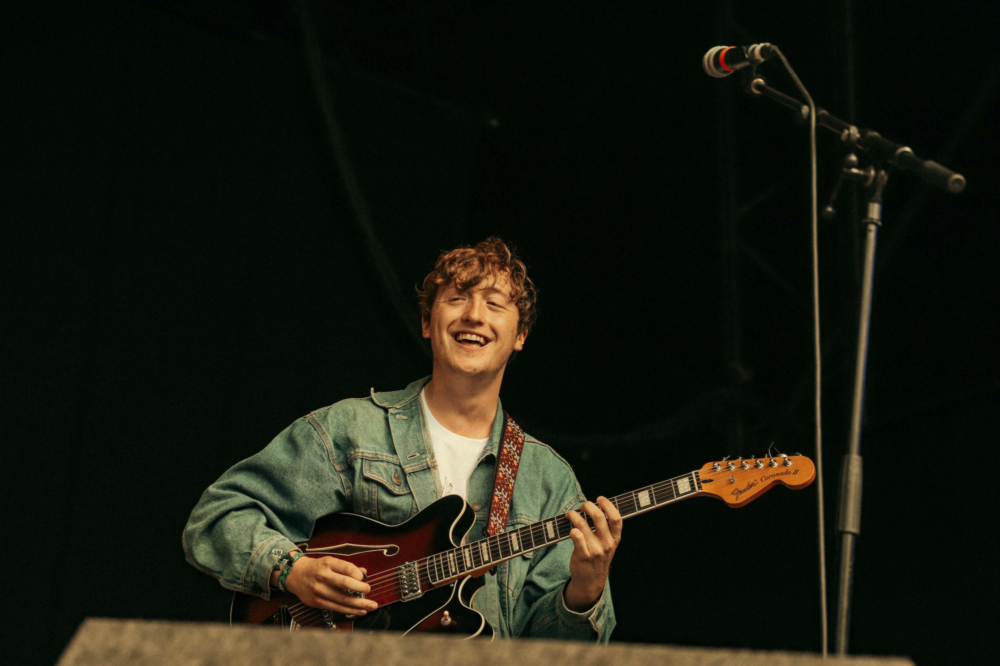 Julien Baker, meanwhile, knows exactly what she is, and brings an emotional hammerblow to the early afternoon. Slight sound problems make the singer even more fired up and determined than usual, and it gives the songs a wonderful extra punch. 'Turn Out The Lights' and cuts from debut album 'Sprained Ankle' see her straining her voice to its limits and reaching a beautiful catharsis. (Sandy) Alex G follows her on the same stage, soundtracking the emerging sunshine impeccably by with songs from the softer, breezier corners of his huge discography, including a gorgeous rendition of 'Forever' and a blissful one-two of 'Proud' into 'Bobby'.
No more superlatives need to be thrown at Shame's festival season - it's been a slog of shows that's proved their status as one of the country's most exciting new bands - but today's set on the main stage does feel like a real moment. Bodies are thrown around at the front, matching the untameable energy of the five-piece. New song 'Human For A Minute' is a vital addition to their canon, Charlie Steen yelling "I'm not half the man I could be / I'm not half the man I should be" and battling through insecurities with brilliant power. They even get an encore, the crowd beckoning them back for one last mosh to a frenzied 'Donk'.
Sunflower Bean then bring their rousing, classic rock'n'roll to the Big Top, with a sea of fists in the air for Crisis Fest, before Soccer Mommy covers Springsteen and reminds us of the brilliance of debut LP 'Clean' in the Tipi.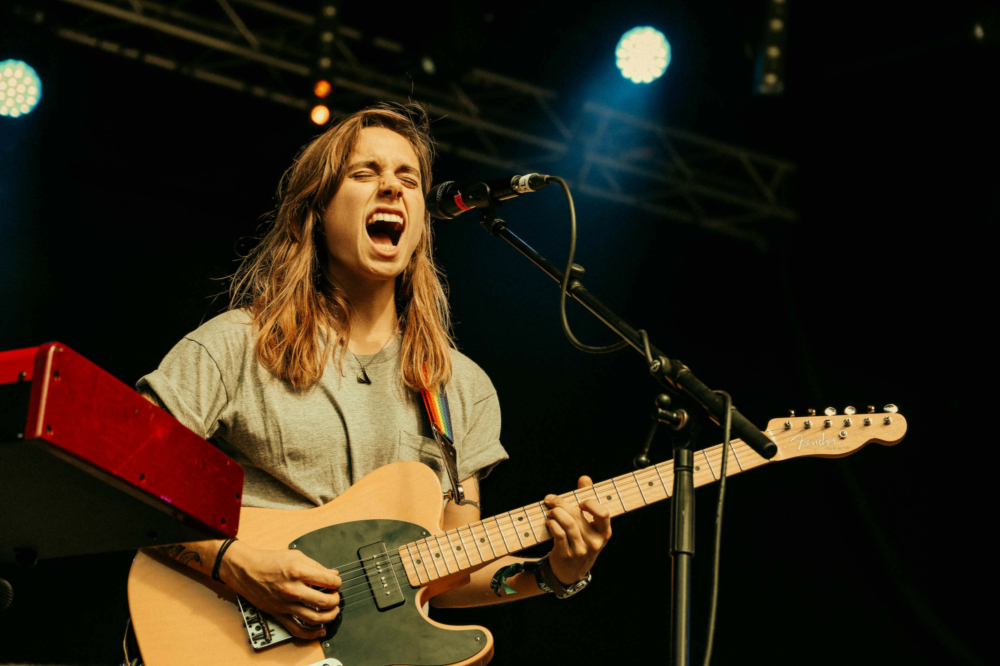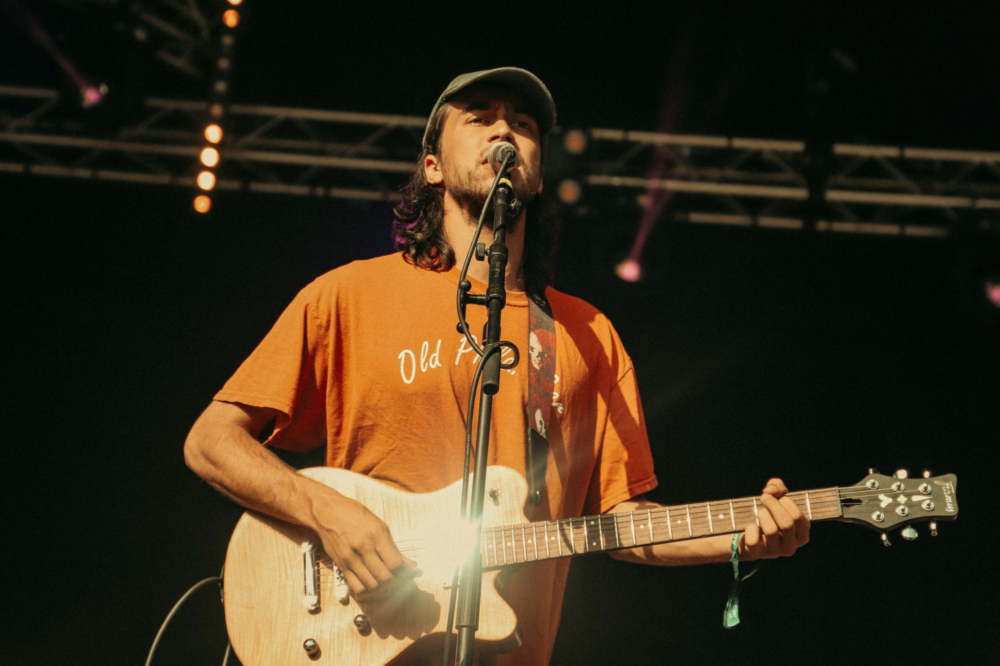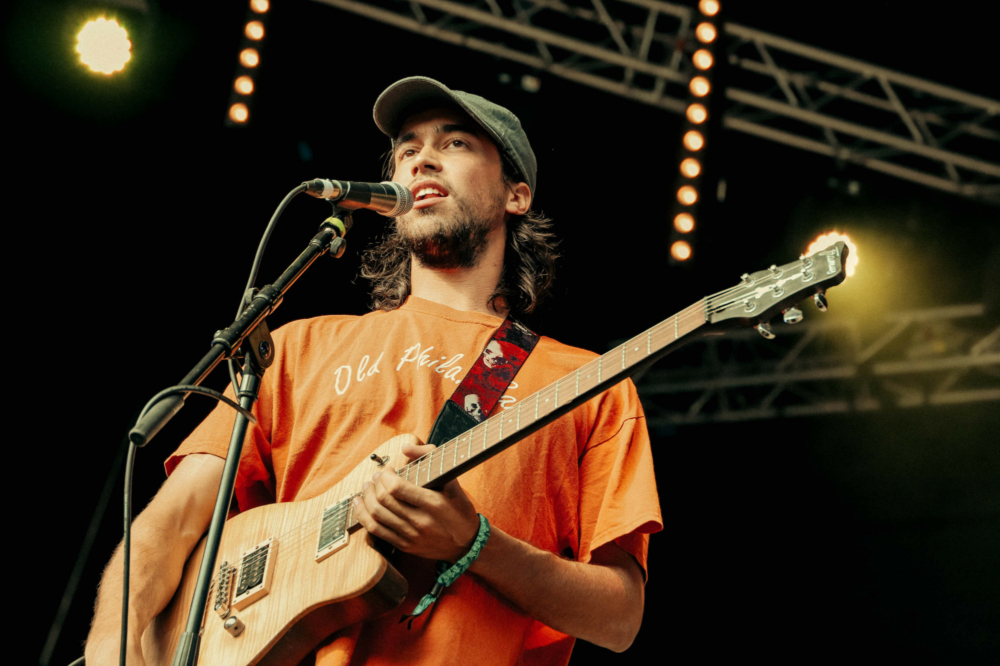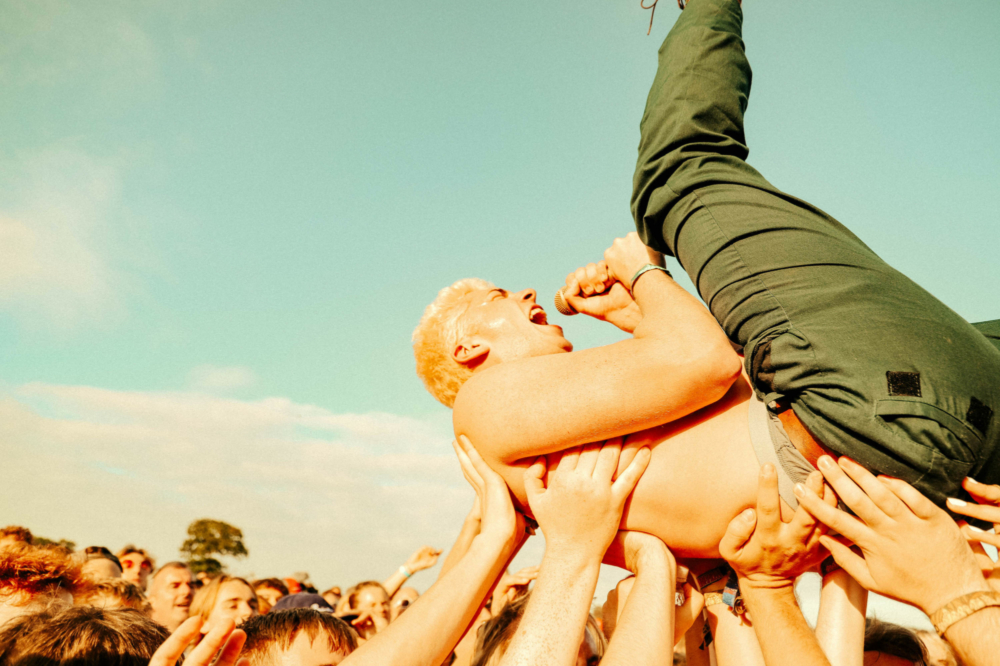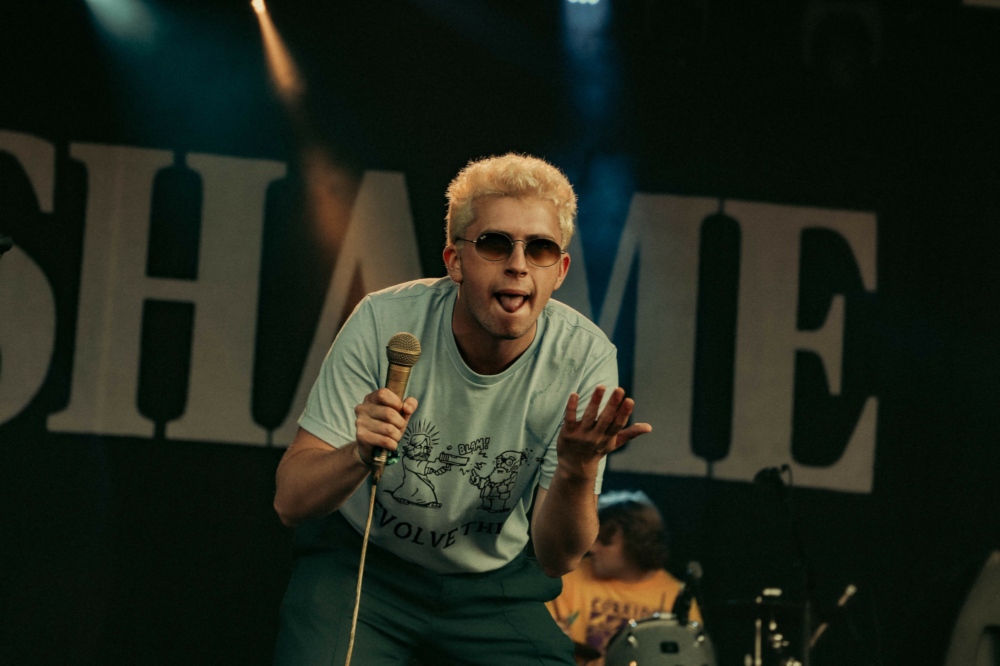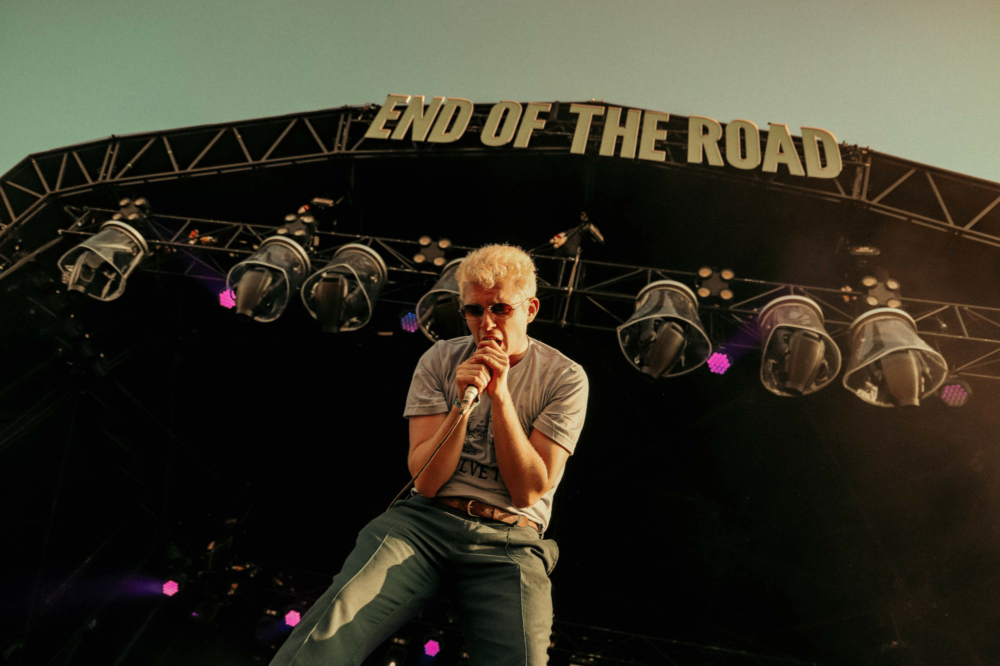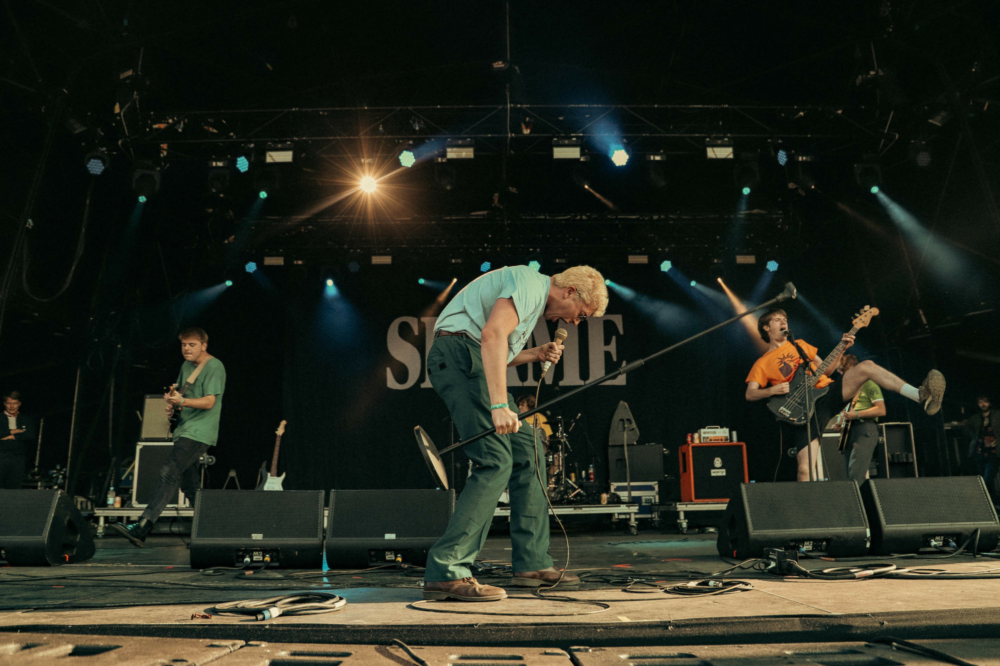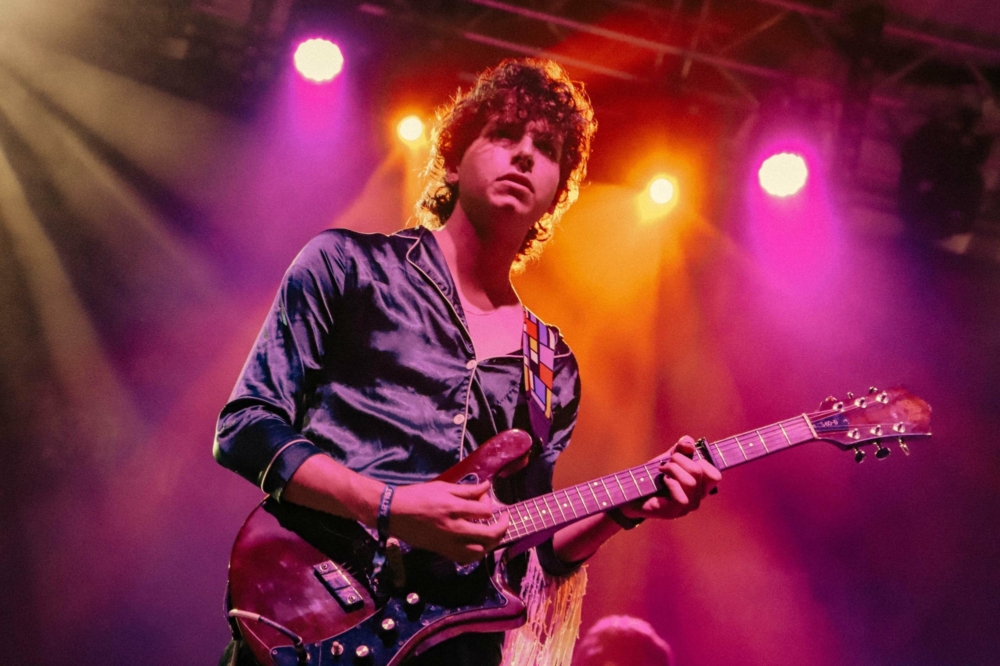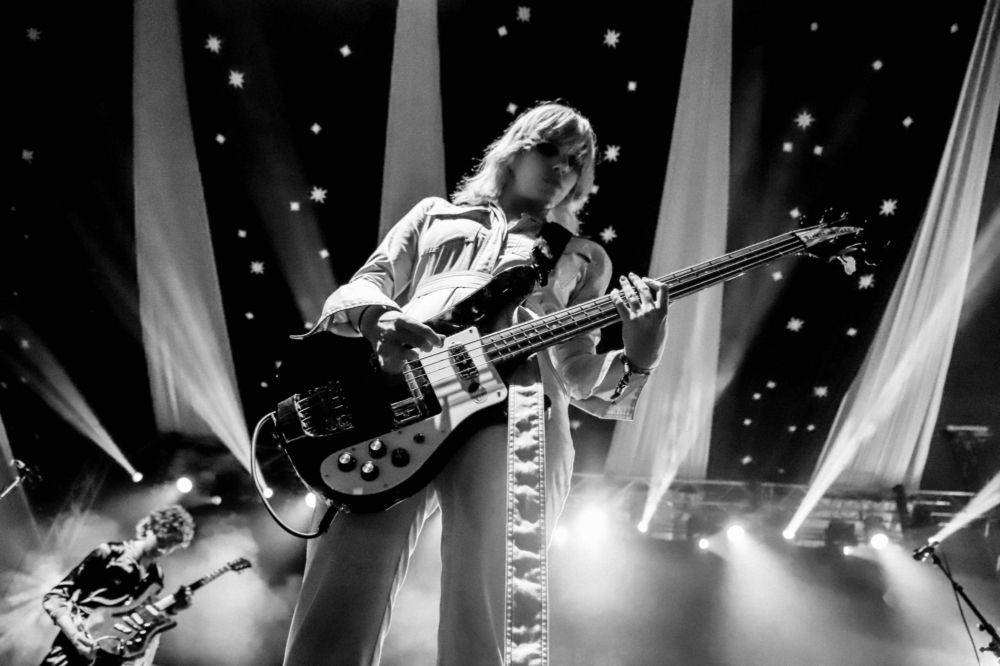 Today is really all about Vampire Weekend, though. Playing their first UK show since Reading & Leeds 2014, the band have time to make up for tonight. As soon as they open with 'Holiday', though, their brilliance is once again immediately apparent, and they proceed to smash through a greatest hits set that's a blistering reminder of just what a great (and brilliantly fun) band they are. No new songs are played - though Ezra Koenig confirms the new album is finished in a fan Q&A during some technical issues - but he promises they'll be back with new material next year, and as they crash through a finale of 'Walcott', the prospect is tantalising.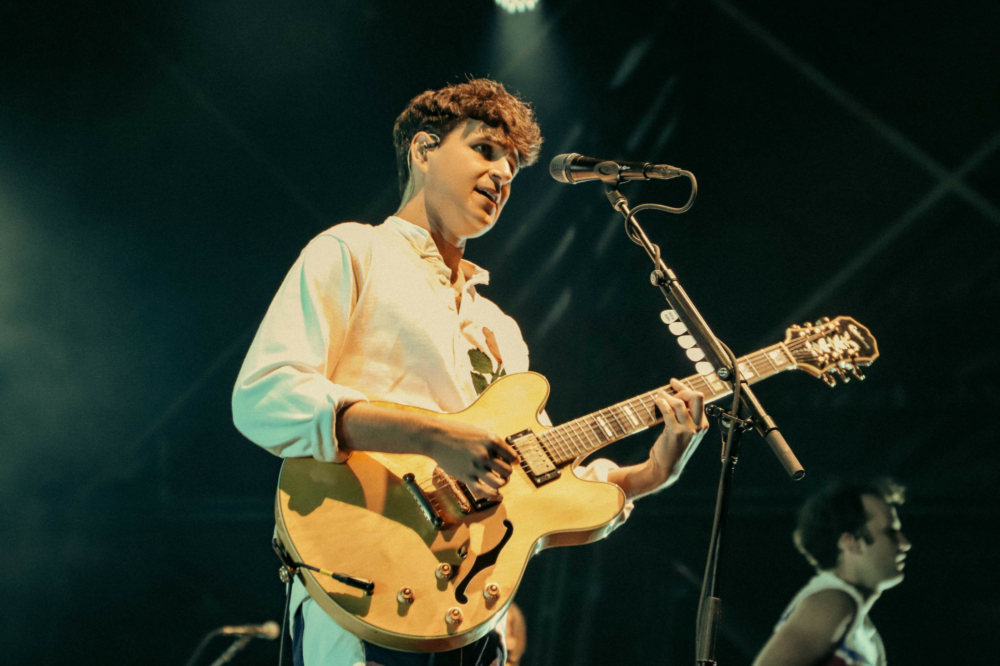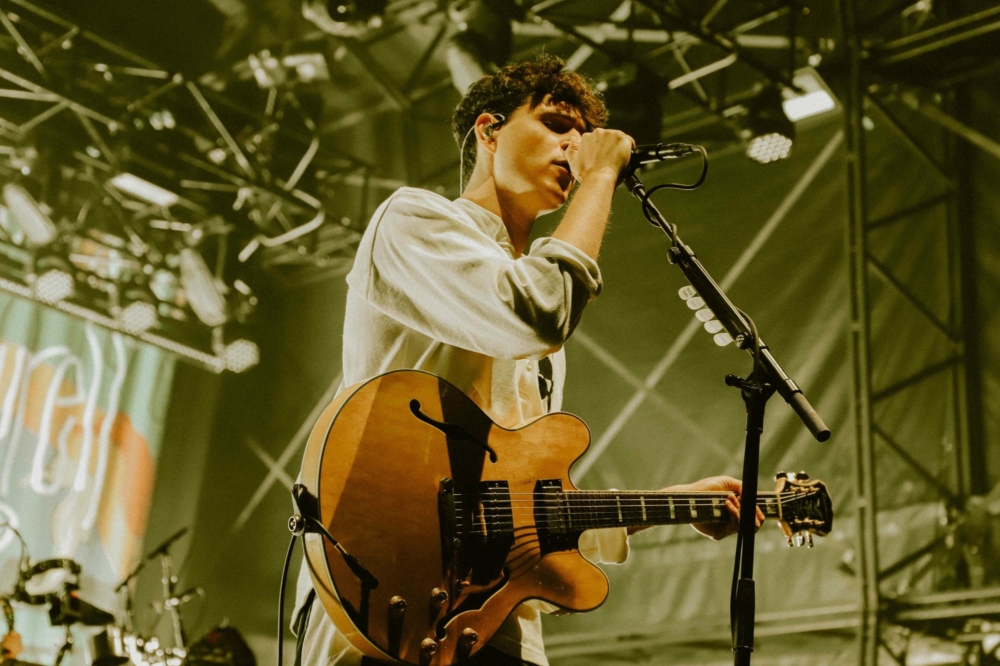 Sunday is eased in by Haley Heynderickx. "I mainly sing songs about gardens," she says as she poetically opens the Garden Stage, and proceeds to give a wonderful midday soother. Richard Dawson is a little more intense, though still manages to fit the atmosphere perfectly. The set is bookended with stunning acapella cuts, and in between he delivers menacing medieval tales with buckets of wit, shouting out Snail Mail and her debut album 'Lush' in the process.
Amen Dunes' Damon McMahon took a huge leap forward with this year's gorgeous 'Freedom' LP, and brings almost the whole thing to a blissful mid-afternoon slot in the Big Top. The album saw classic rock songwriting twisted in new, unfamiliar and fresh directions, and they're spaced out even more live, with closer 'Miki Dora' a brilliantly breezy cut, full of feeling. The same can be said for Japanese Breakfast, who follow in the same tent, bringing one of the biggest crowds the space sees al weekend to listen in on her extended, woozy jams that make a home between shoegaze and indie-pop.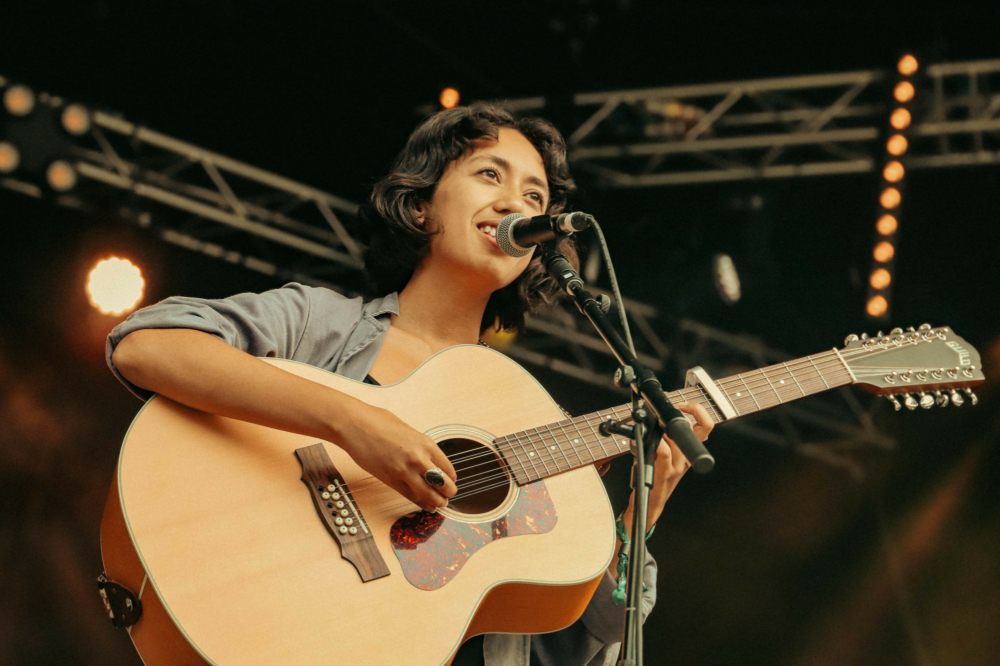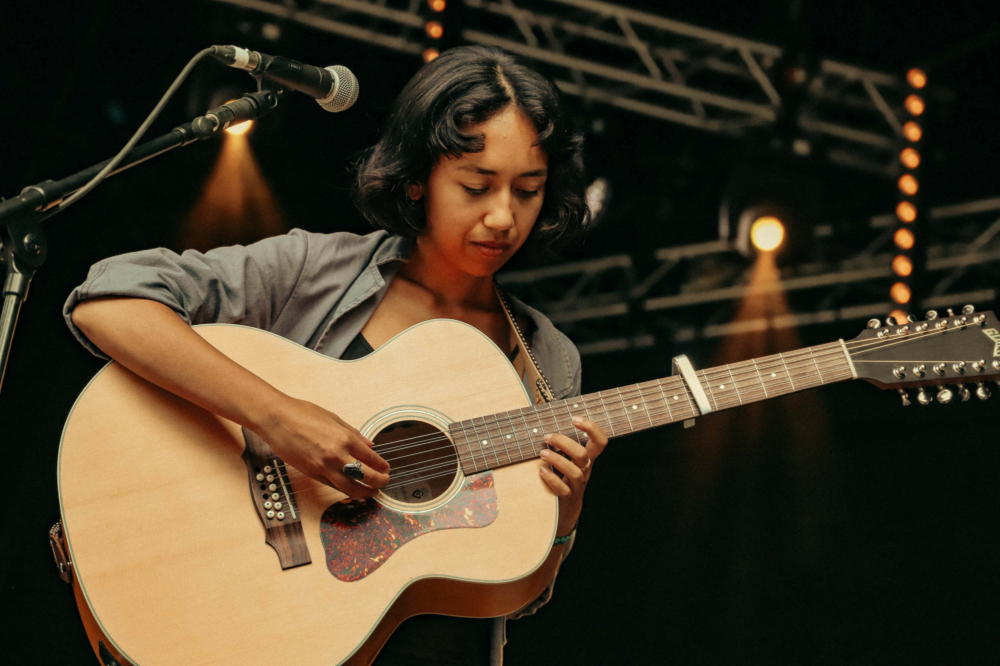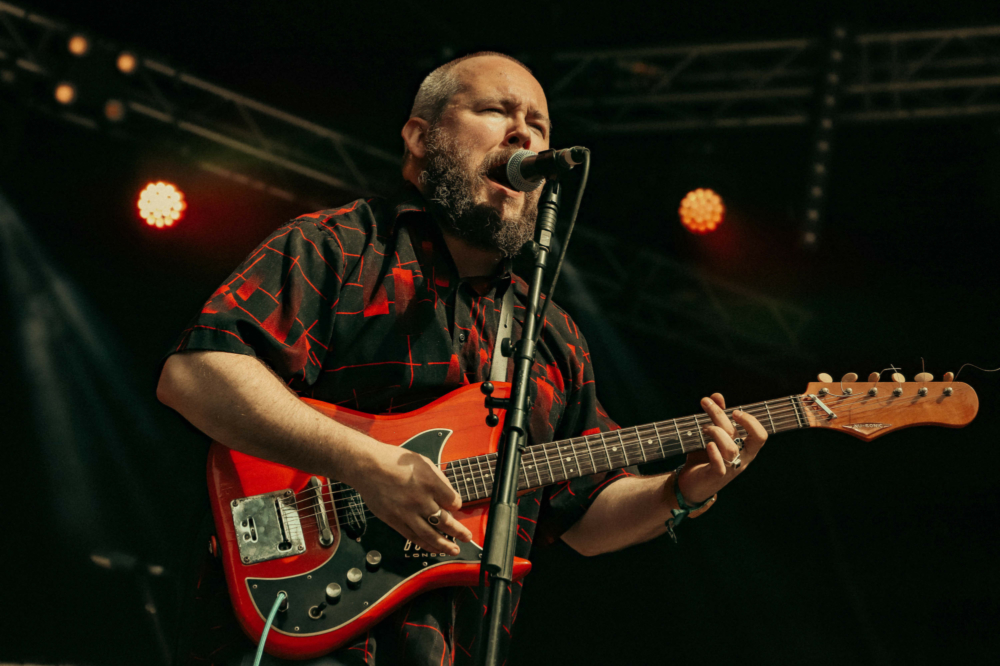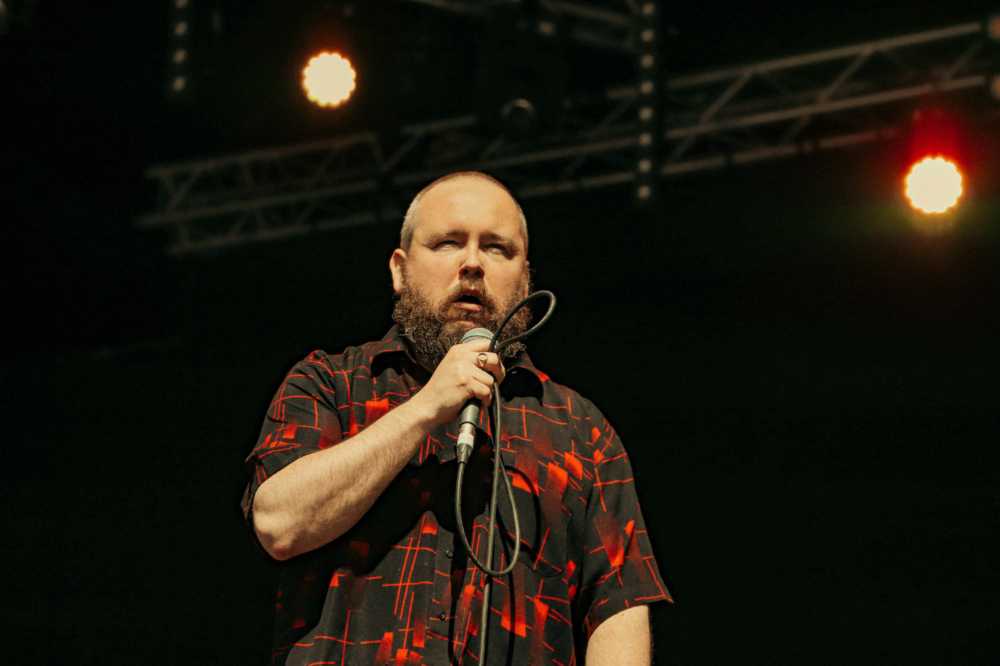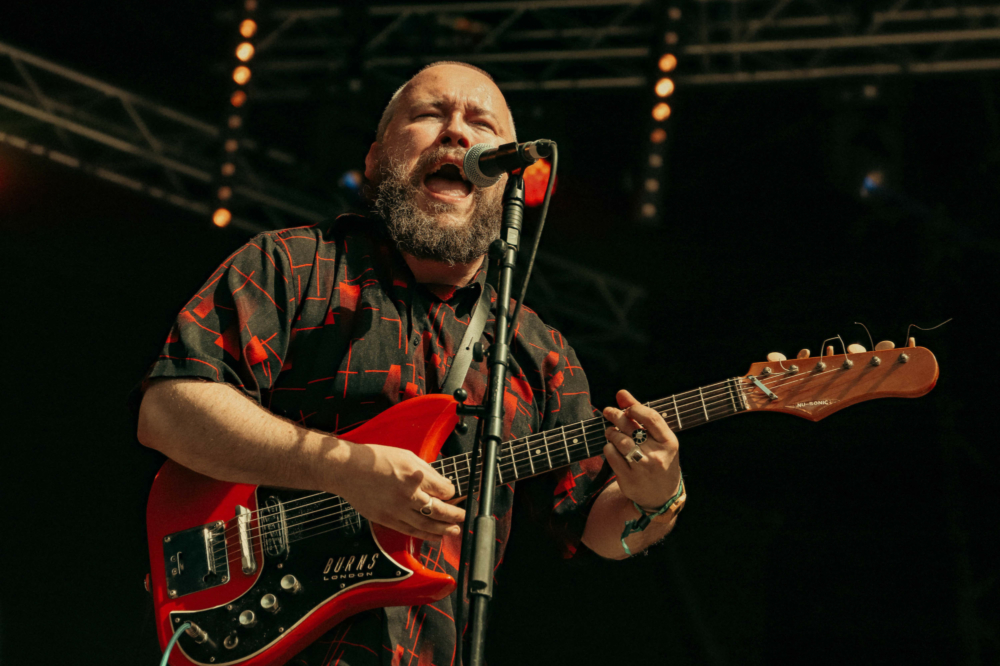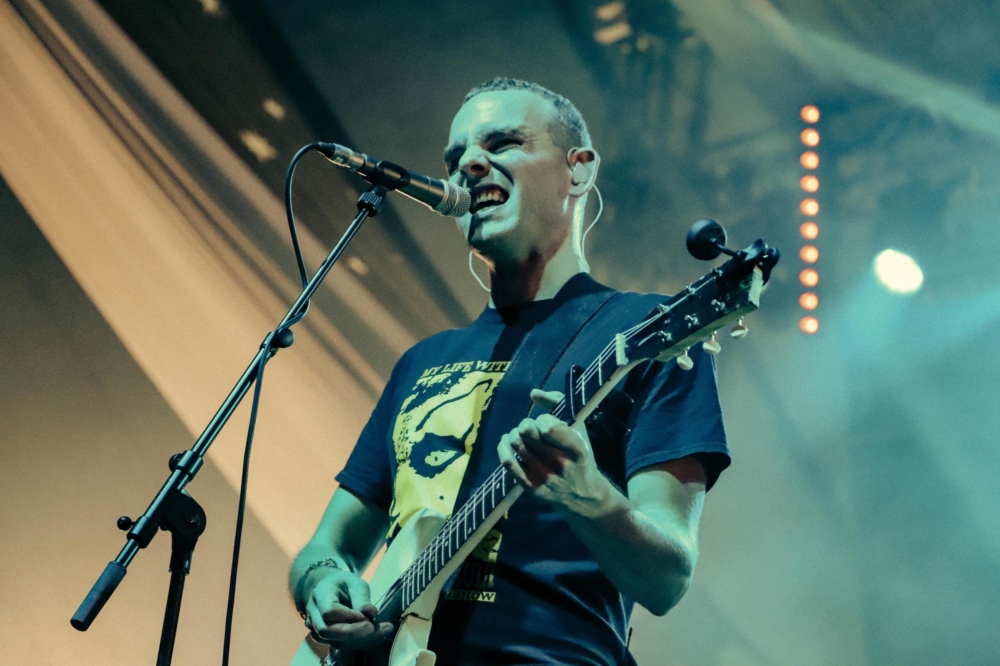 It's a final day that sets itself up to be one that favours the softer side of the End Of The Road musical canon, but Iceage obviously didn't get the memo. Today's set is furious, with Elias Bender Rønnenfelt as aloof and brooding as ever, charging headfirst through cuts from 'Beyondless', and sharing a new song, a sprightly skip of a similar ilk to the band's calling card 'The Lord's Favorite'.
The tent is then cordoned off before IDLES even take to the stage, finishing a weekend that's seen the long-awaited release of their game-changing 'Joy As An Act Of Resistance' LP. It's a celebratory mood that greets them for the most chaotic set the festival sees this weekend. Emerging on stage one by one to the notes of album opener 'Colossus', the band are becoming, tighter and meatier with each next show; the sound is simply cacophonous and inspires a melee of bodies to crash together for the entire hour they're on stage.
"Thankyou for investing your money in new music and new ideas," Joe Talbot tells the crowd before 'Rottweiler' closes the set. "Thankyou for making us feel like the fucking Beatles." IDLES are forging new communities wherever they tread at the moment, and with the new album finally out, the connections are just getting stronger, and they're iron-clad at End Of The Road tonight. Or as one crowd member states to their friend during 'Samaritans': "I feel like he's singing to me."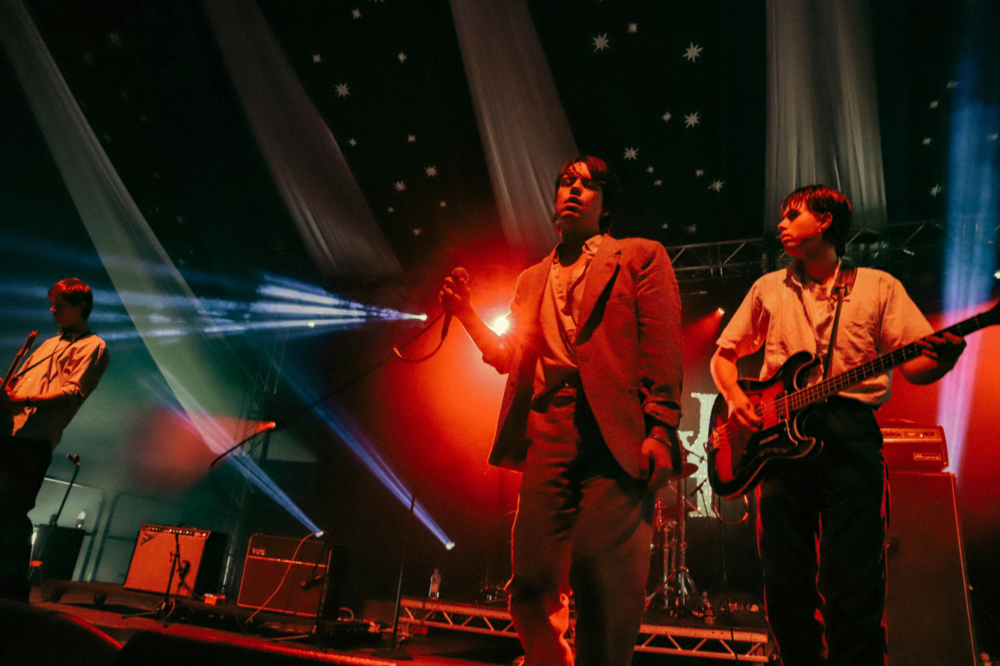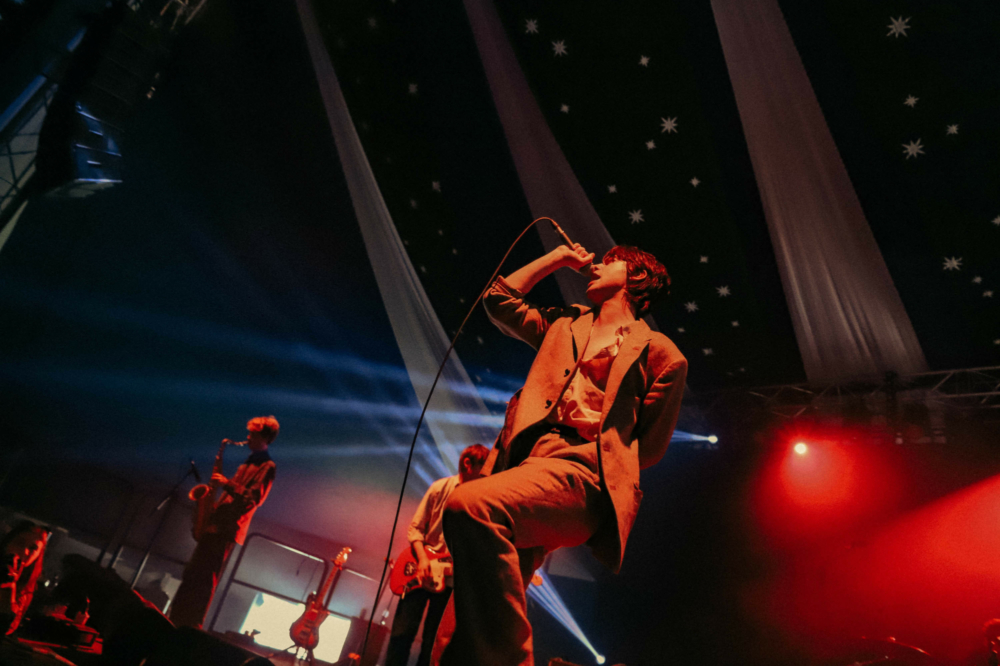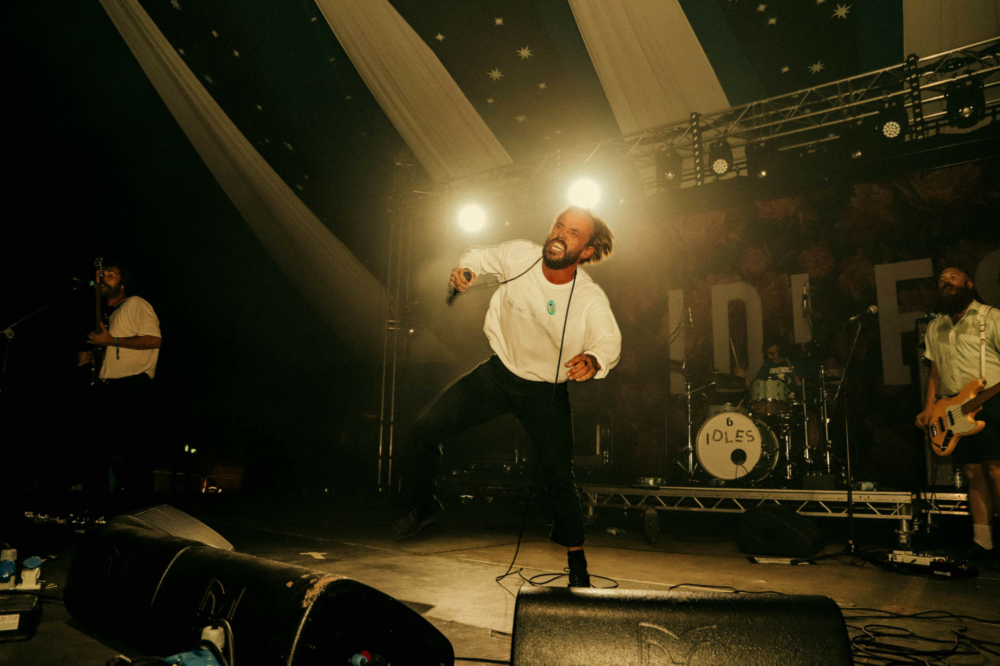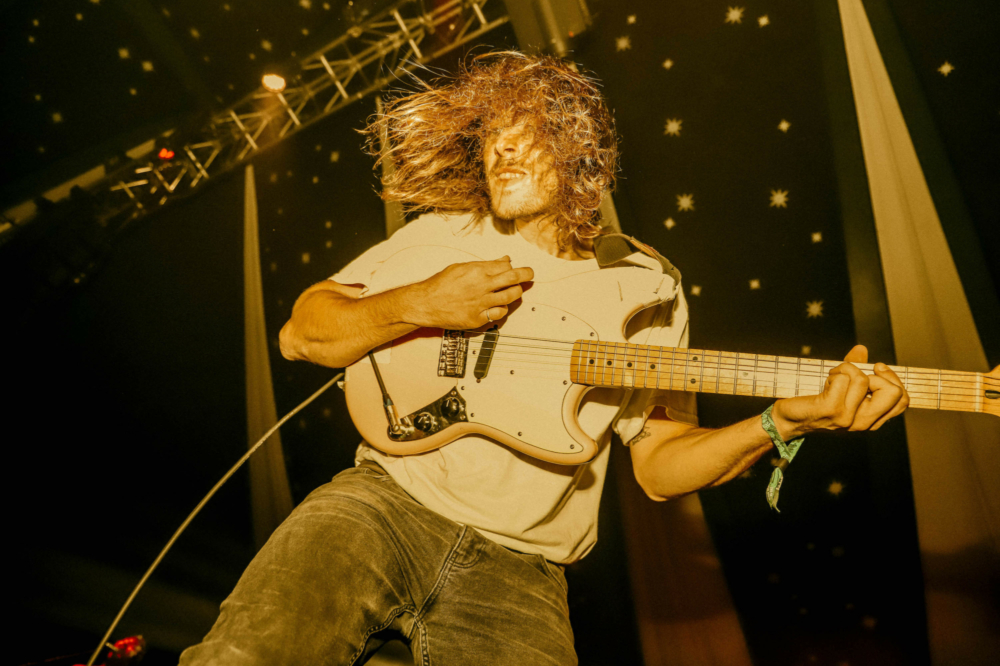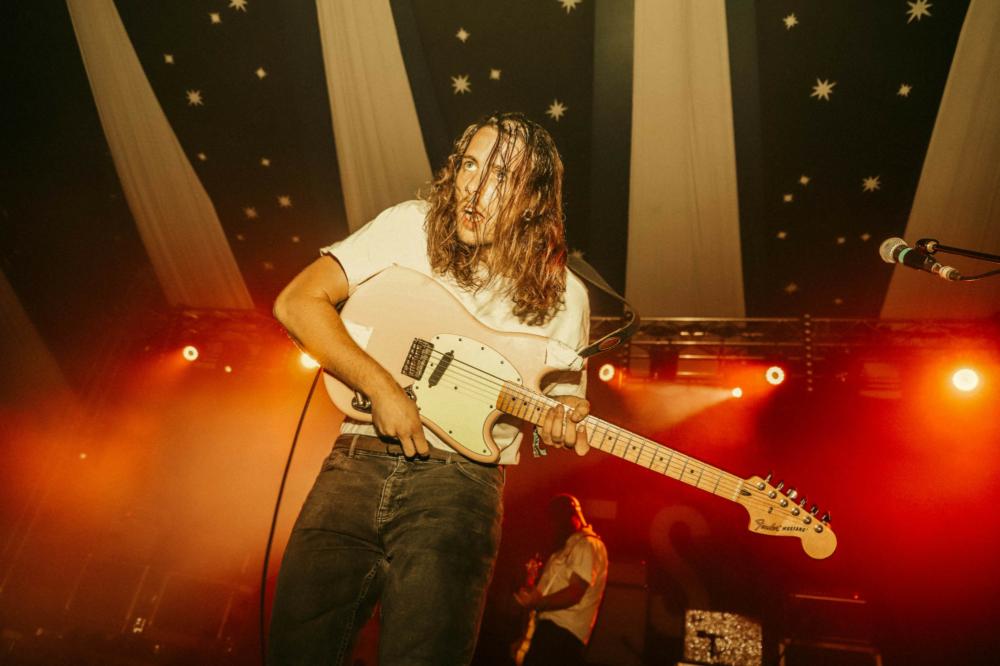 The festival is then seen off by a host of predictably diverse evening sets - Feist brings intense atmosphere to the main stage, while White Denim double down on filthy, blues-indebted rock'n'roll and Snail Mail gets a wonderful reaction to cuts from debut LP 'Lush' in the Tipi.
Always a festival to point the way forward, the weekend then closes with a secret set from Black Midi, one of the country's most hyped newcomers. Between reading out the football scores mid-set (the huge Tipi tent crowd were delighted to know Fulham's Alexander Mitrovic is the Premier League's current top scorer), the band's fervent mixture of twiddly math-rock and pulverising noise is simply staggering, and when they skip off stage without a word after closer 'bmbmbm', End Of The Road - and a summer of festivals - closes with a distinct not towards an exceedingly bright future.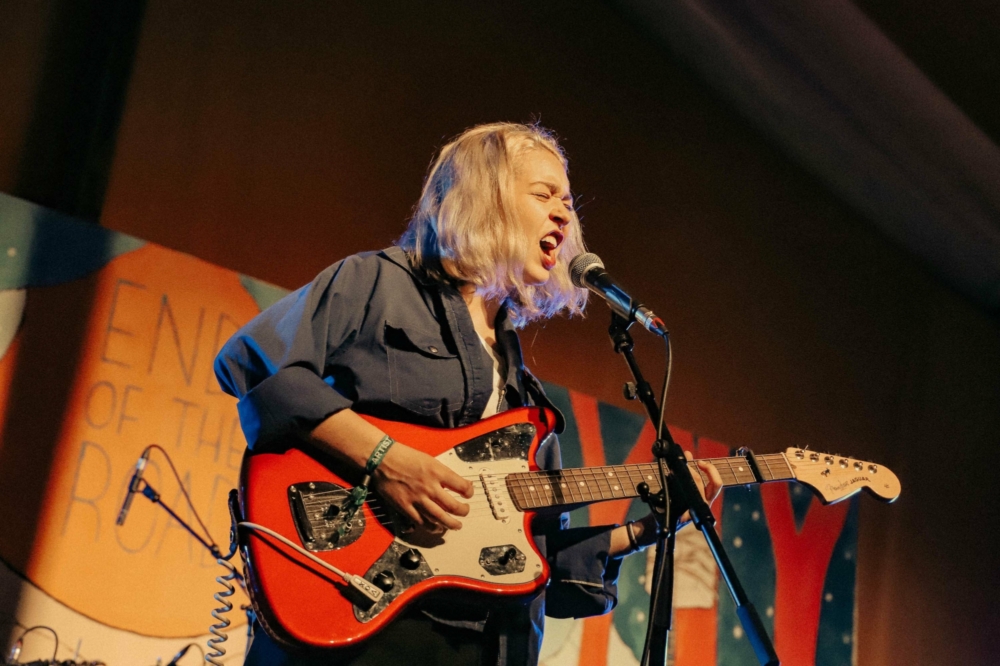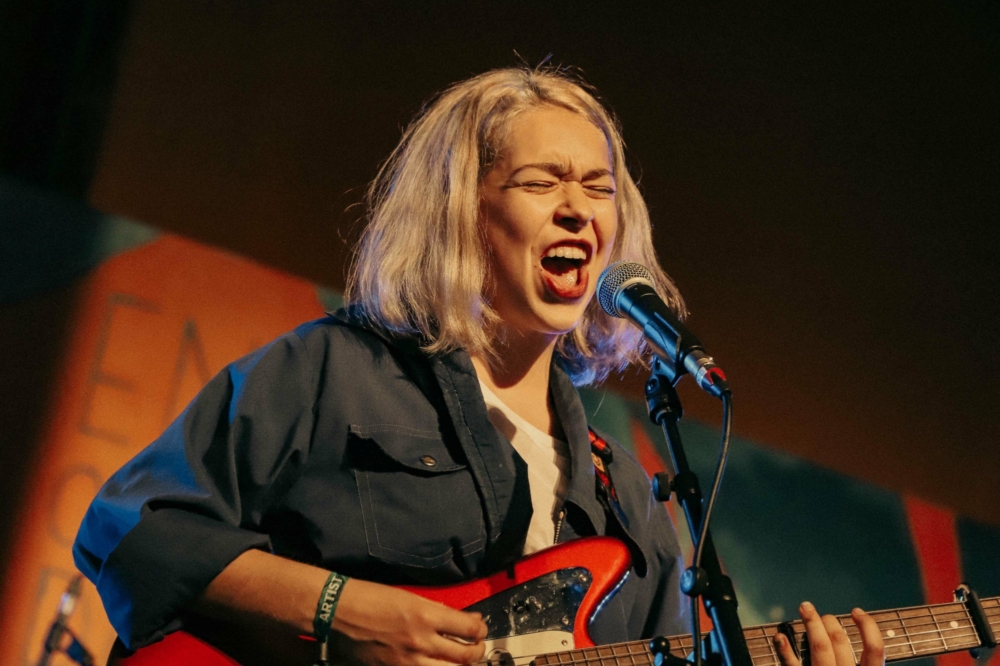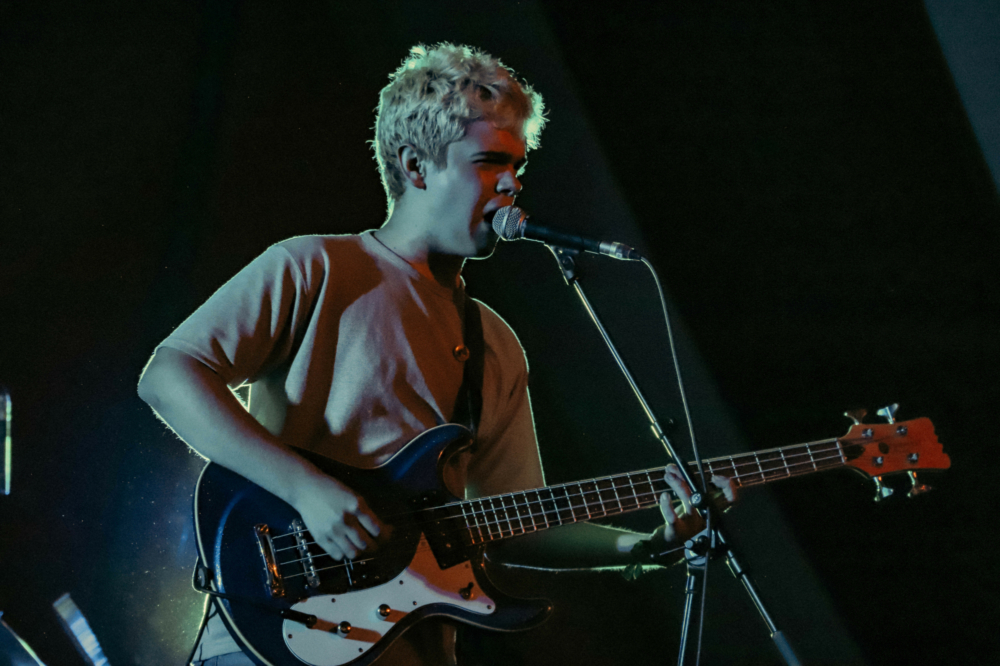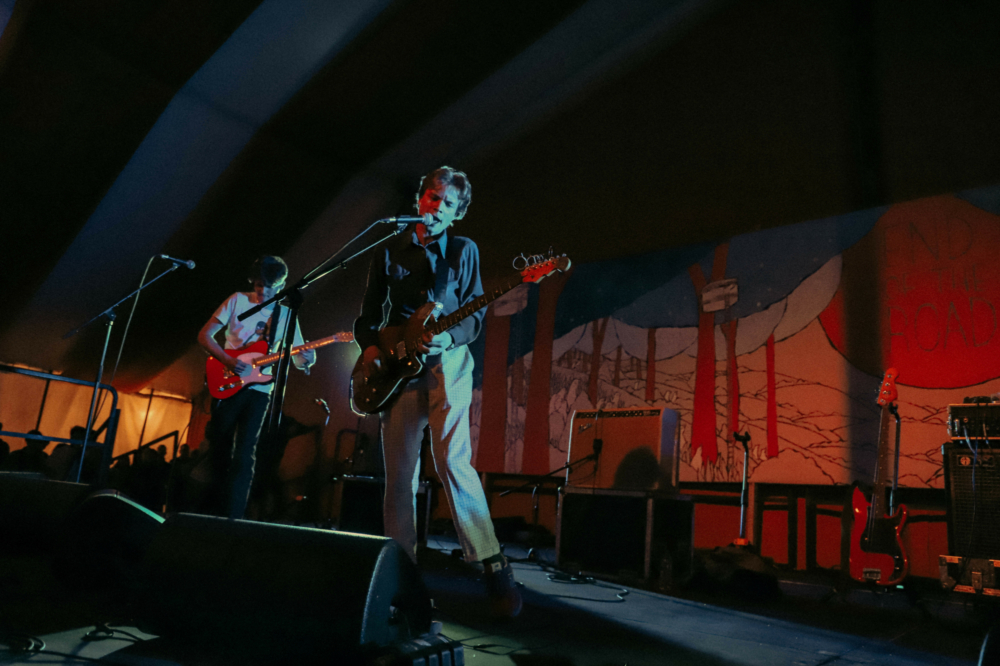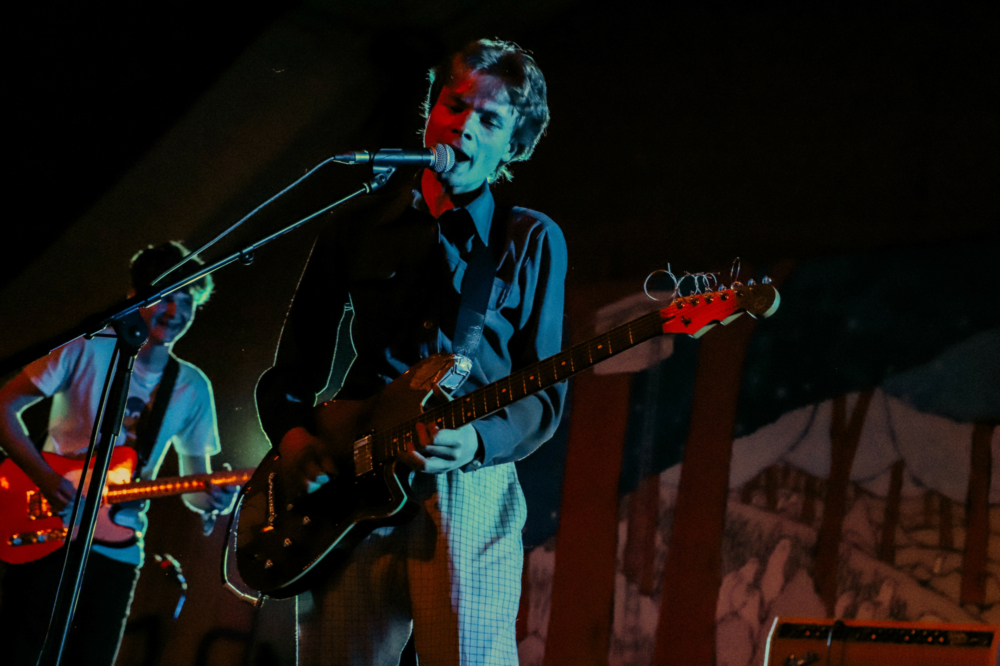 Get your copy of the latest issue
Read More