Glastonbury 2017
The Best of the Rest at Glastonbury 2017
'Cos it's not just about the headliners, y'know
Radiohead, Foo Fighters and - sigh - Ed Sheeran might be taking top billing over at Worthy Farm, but there's a whole host of DIY faves popping up in Pilton this weekend too. But which sets were the most exciting, you ask? Why, these ones of course!
FIRST AID KIT
First Aid Kit are perfectly suited to sunny, still afternoons like this, and their Pyramid Stage set is simply blissful. Floaty, folky cuts from 'Stay Gold' and 'The Lion's Roar' surround the band's angry, vicious attack on rape culture, 'You Are The Problem Here'. It shows the band to be as conscious and important as they are joyous.
ANGEL OLSEN
Overlooking the sprawling Glastonbury site up on the Park Stage, Angel Olsen soothes the final tides of hangover with the likes of 'Shut Up Kiss Me'. Spending almost as much of her set messing about and cracking jokes as she does actually playing, it's yet more signs pointing towards her most recent album 'My Woman' being her big step-up moment.
GLASS ANIMALS
There's a party atmosphere pretty much everywhere Glass Animals go at the moment, but the silliness and fun are amped up even more than usual for today's Other Stage set. Crowdsurfers fly their way across the cloud on inflatable pineapple lilos, and frontman Dave Bayley worms his way through the crowd, mic in hand. It's bonkers and brilliant.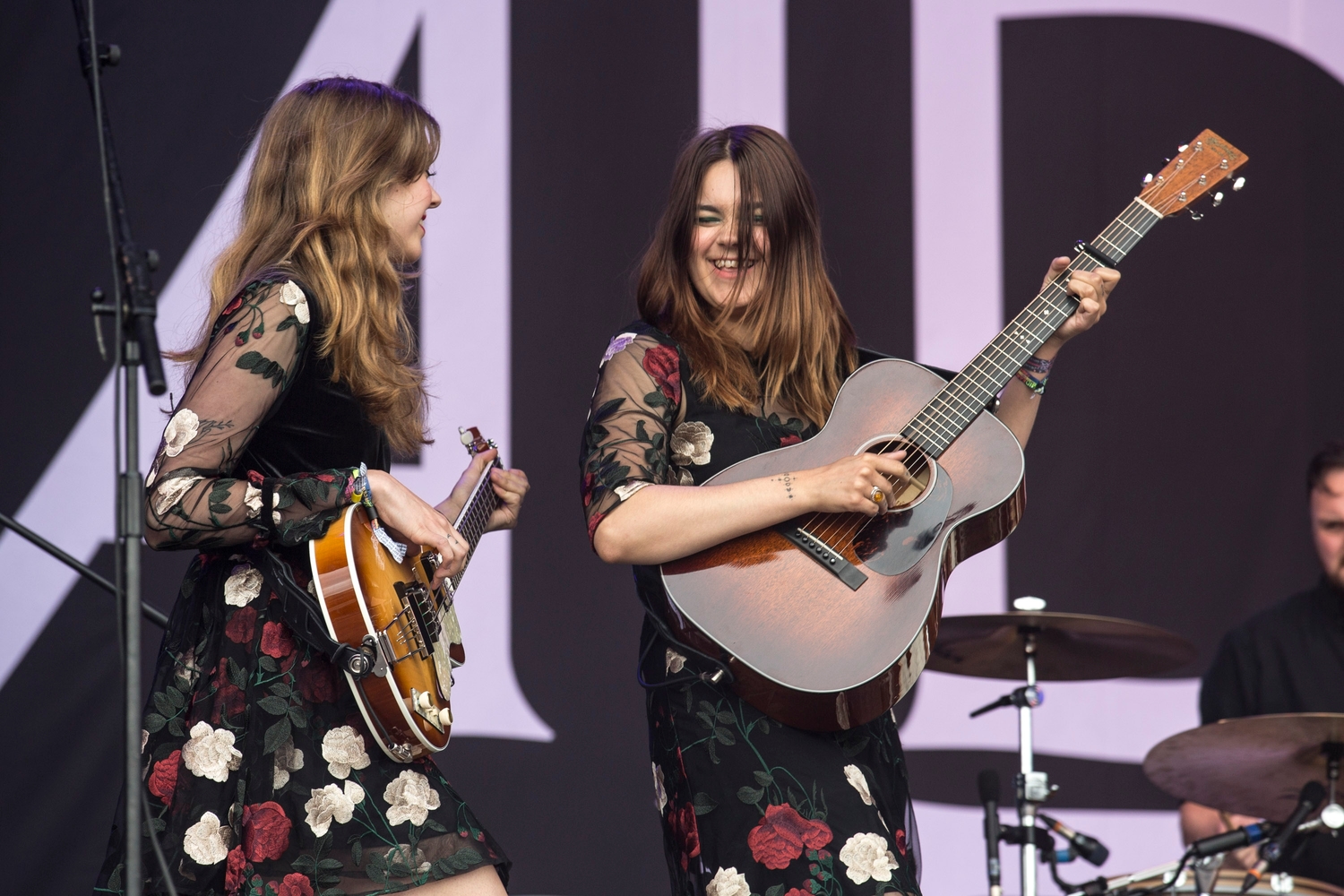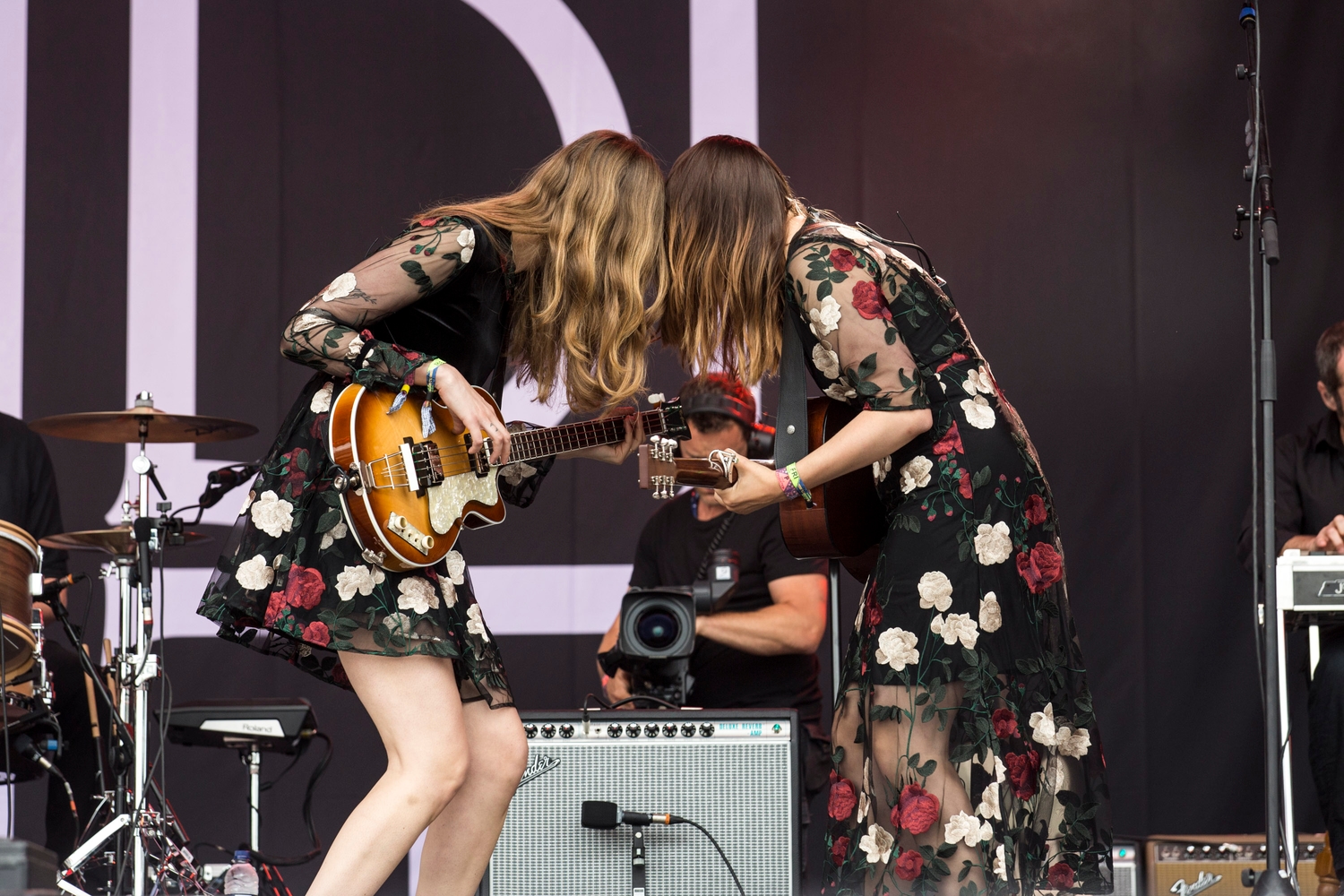 INHEAVEN
Apparently, today's dress code is Flower Goth - that's if you ask Inheaven, anyway. Returning for round two after playing William's Green last year, this time the London four-piece are on the John Peel stage, and they've dressed for the occasion. James Taylor has gone all out with some extremely glittery black eyeshadow and a stupendous floral blouse, while Chloe Little has gone for… well, flowery everything. All in all, it's an aesthetic that would make Cher very proud.
It's a set heavy on cuts destined for Inheaven's debut album - out in September - and blazing live staples, 'Baby's Alright' going off with particular bombast. Elsewhere, a new song that sounds like a cross between Yé-yé and 'Teenage Kicks' on far too many pingers for this early in the morning, also stands out. Special commendation should also be given to Inheaven for organising a circle pit despite all the groggy revellers across the festival. Today feels like this band are stepping up to even bigger things. "It's a dream come true to be here," declares Chloe, and in every way, it feels like a milestone moment.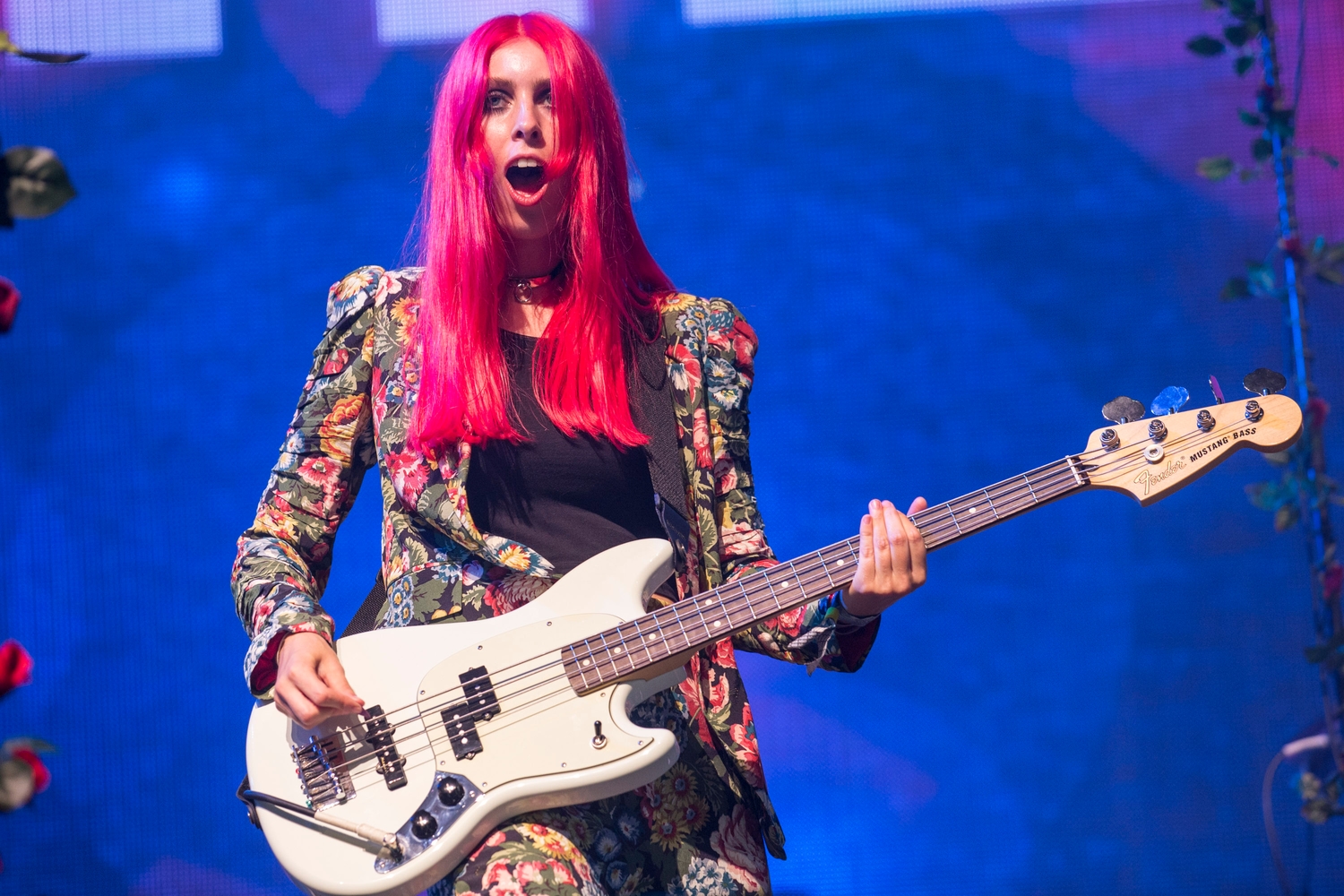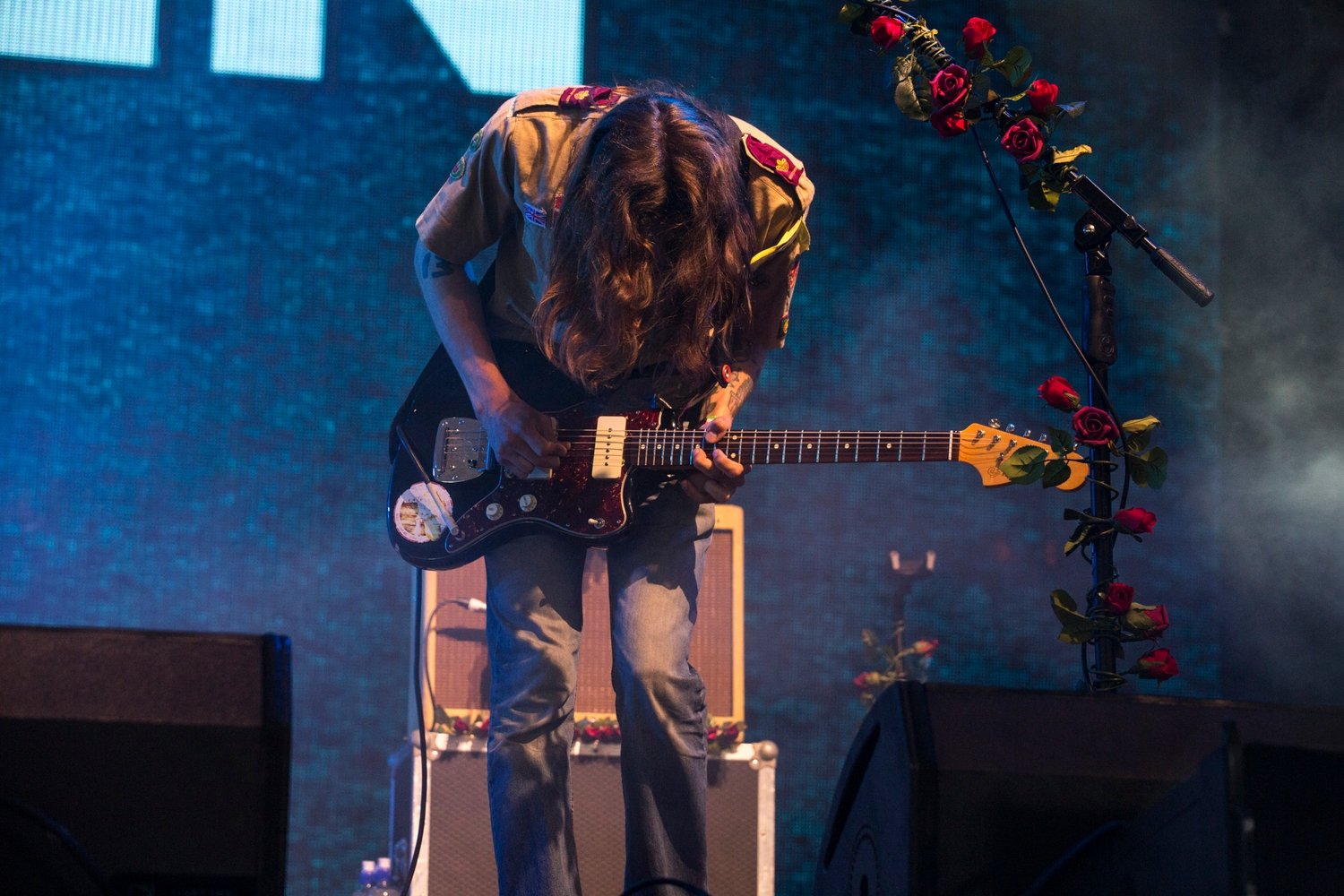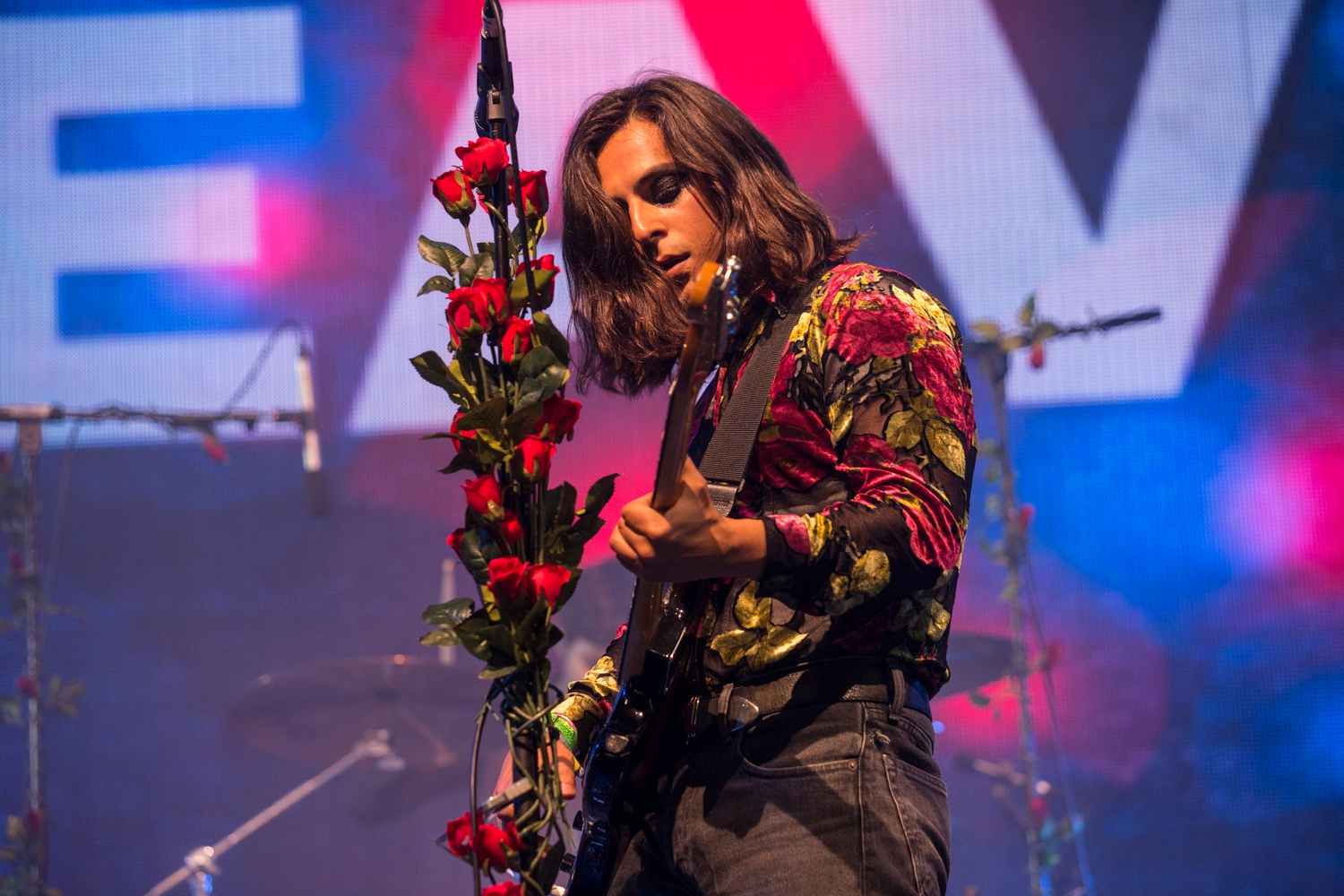 MAGGIE ROGERS
Appearing more or less overnight, and immediately selling out every show she plays, it's no understatement to call Maggie Rogers one of the buzziest new names of this year. Playing first thing in the John Peel tent, she proves she's worth the hype, with the help of a metallic seatbelt-inspired catsuit, a surprise cameo from Declan McKenna for a cover of - what else - 'Wannabe' by the Spice Girls, and incredible early singles like 'Alaska' which cement her as a talent that surpasses all of the early chatter.
It's a heaving tent considering the amount of hangovers being battled across the site, and taking stock of the crowds spilling out of the tent, Maggie gets a bit emotional; at one point she's almost having a weep. "I was watching Radiohead last night," she says, "and I kept thinking, music is all about community. Thanks for letting me be a part of your life," she adds.

Though Maggie's surprise today is understandable, the frenzy around her music is all down to her alone. Keep an eye firmly fixed on this one.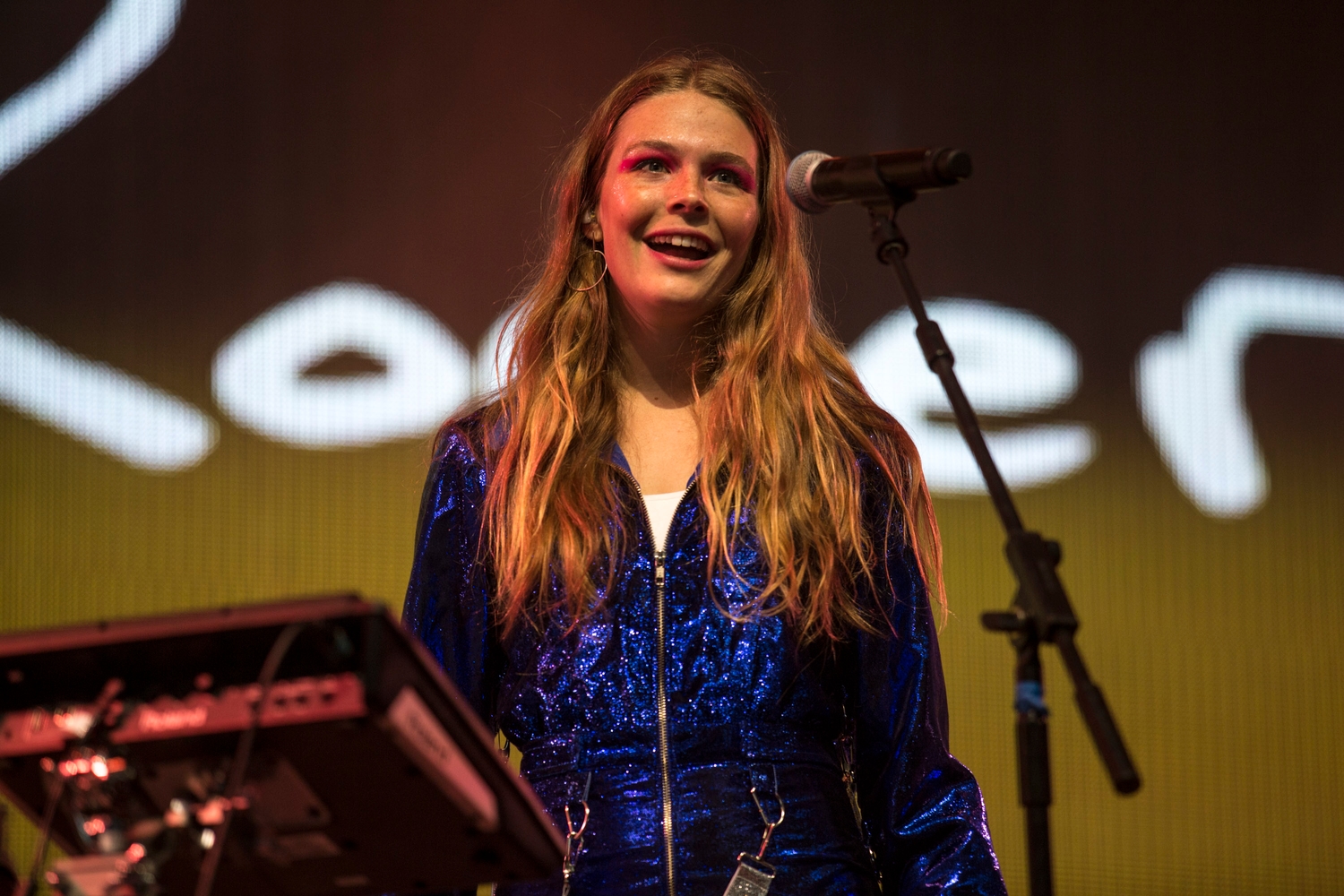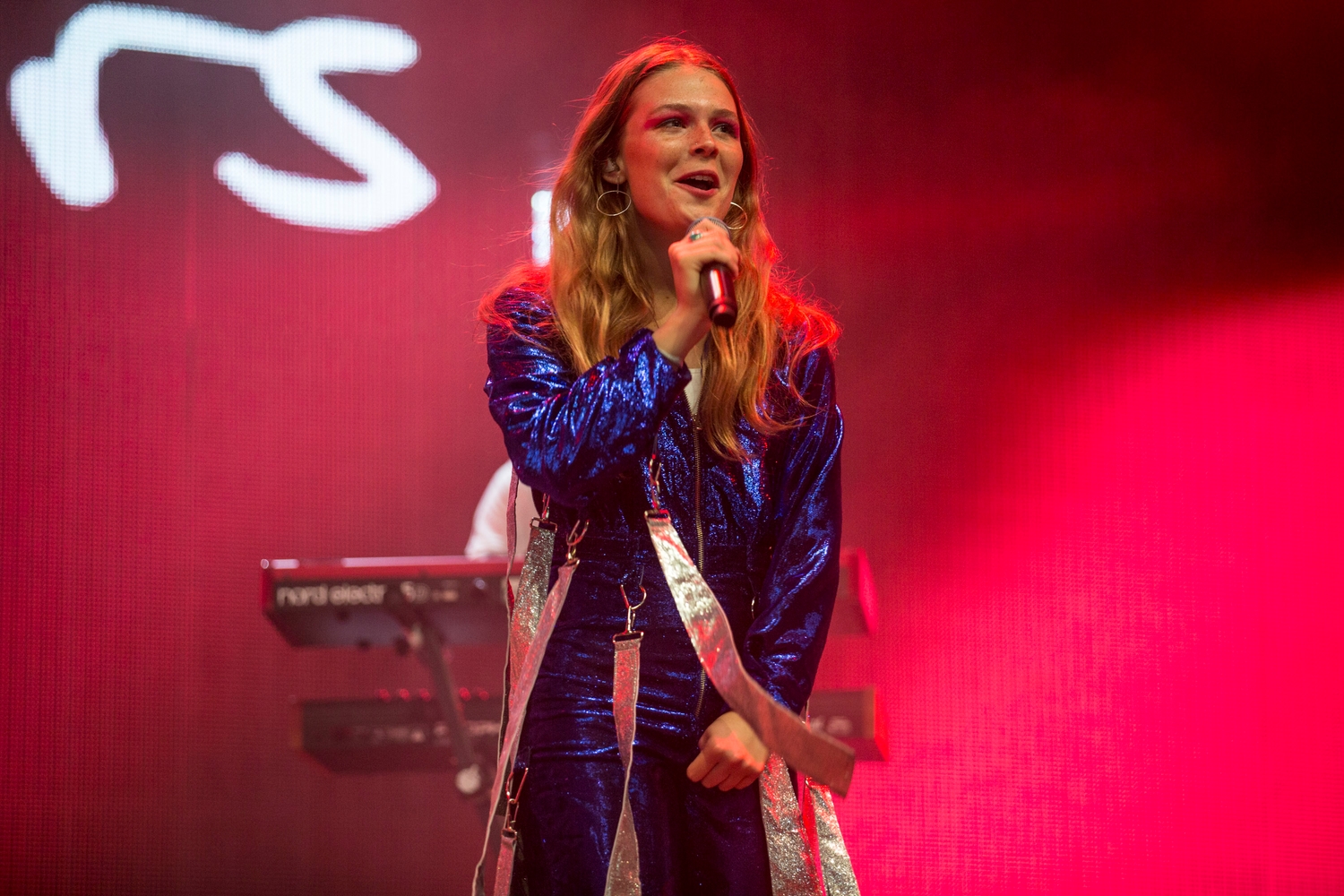 WILD BEASTS
Last year's 'Boy King' LP was a sexy, slinky beast and Wild Beasts bring every ounce of that bravado to the Other Stage this afternoon. Older cuts 'Wanderlust' and 'Hooting & Howling' are as gorgeous as ever, but it's 'Boy King' cuts that really translate and feel at home on the cavernous second stage. The band's message also gets across - a glitchy emblazoned 'Fuck Brexit' flashes on the screen intermittently.

WARPAINT
Warpaint are a live band made or broken by circumstance. So often victims of mid-afternoon slots that don't allow their intense atmosphere to translate, festivals are an on-off game for the LA four-piece. Luckily, billed in a tasty headline slot on The Park stage, they absolutely nail it. Last year's 'Heads Up' LP was a poppier, brighter beast than its predecessors, but there's still a reverb-drenched haze across the crowd in the far corner of Worthy Farm tonight. It's impossible not to be swept up in.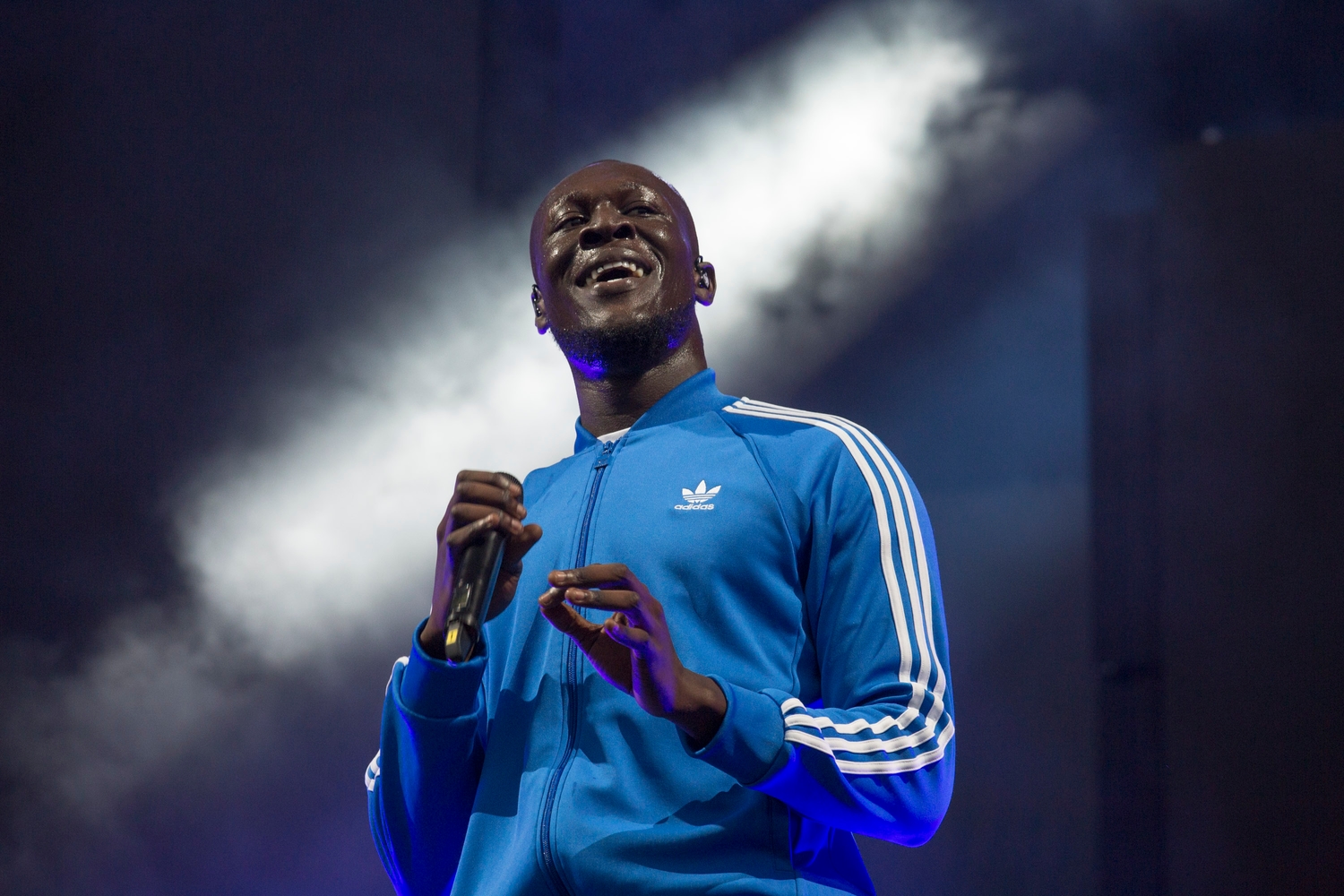 STORMZY
This time last year, Stormzy was over at Silver Hayes playing to a sizeable crowd of several hundred people. Today, the sea of heads at the Other Stage just doesn't seem to end, and they're all here to see the man that - alongside the likes of Skepta, JME and Wiley - has helped to take grime to the cutting-edge forefront of the mainstream, becoming one of the country's most exciting artists in the process.
Though his stage-setup is pretty snazzy - lots of blaring white lettering on towering black blocks - it's simple in concept, too, all revolving around Stormzy and his easy presence. Though his outstanding debut record 'Gang Signs & Prayer' rightly dominates - 'Big For Your Boots,' 'Know Me From' and 'Shut Up' closing things out in a triple-threat blast - there's also a cover of Ed Sheeran's 'Shape of You' (acoustic crooning traded in for a Stormzy verse special). Chants of "Ohhh…. Jeremy Corbyn" meanwhile, lead to a collaborative freestyle effort across the field, Stormzy joining in. As with many of this weekend's sets, there's also a moment of timely reflection amidst the party, with Stormzy unzipping his tracksuit halfway through to show a 'Grenfell' t-shirt. "I don't know where to begin," he starts, doing an acapella snippet from his recent charity single 'Bridge Over Troubled Water'. "So I'll start by saying I refuse to forget you, I refuse to be silenced, I refuse to neglect you. That's for every last soul up in Grenfell."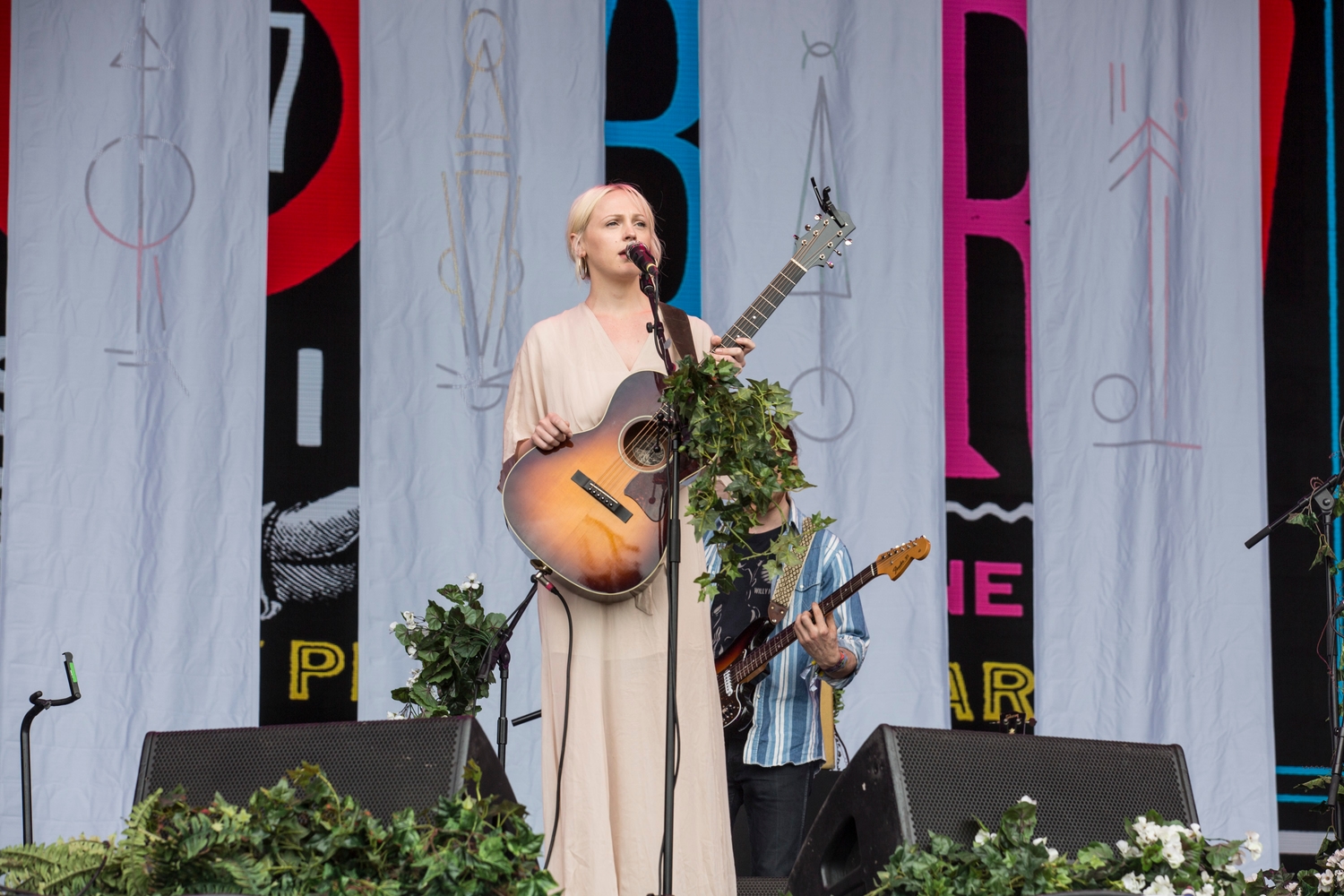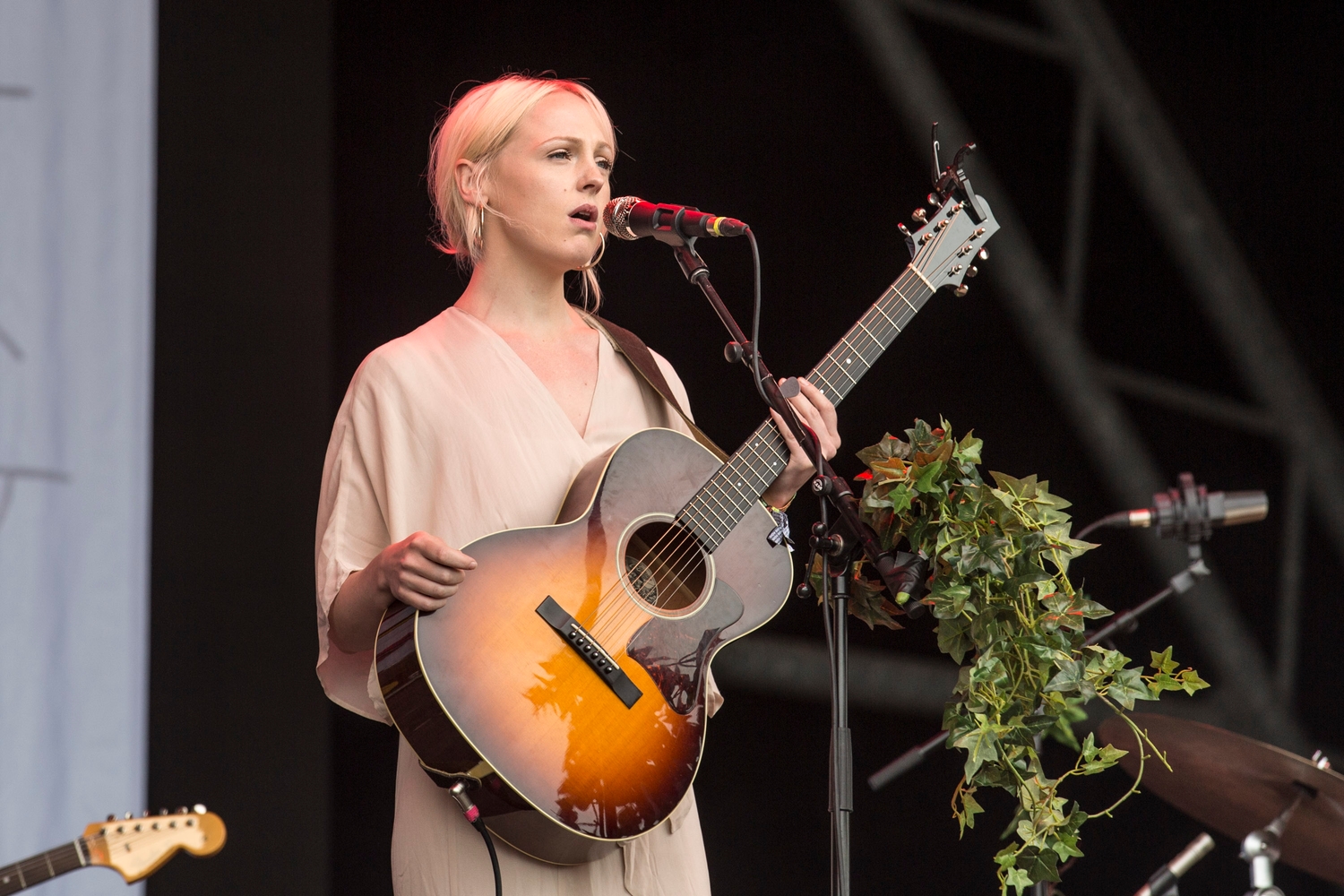 LAURA MARLING
Laura Marling's been playing Glastonbury since she was a teenager, so we'd bet she could've knocked out today's Pyramid Stage slot with her eyes closed. It doesn't make the hour-long show any less special though, showing her tender side and soothing more than a few Sunday slumps and hangovers.
Material from latest record 'Semper Femina' fits seamlessly alongside the more delicate offerings from 'Short Movie' and 'I Speak Because I Can'. 'Short Movie' offcut 'Daisy' has fast become a fan favourite (and one that, by rights, deserved a spot on the record); today, Laura touchingly dedicates it to her friend Daisy - a filmmaker currently working in support of the victims of the Grenfell Tower disaster.
Flowers adorn the stage, and the entire atmosphere of the set is perfectly tailored to a slow, breezy Sunday. The carnage will return later on for Glastonbury's final night, sure, but for now Laura Marling provides an ailing crowd an hour of absolute bliss.
Want more DIY at Glastonbury japes? Head here to listen to our onsite podcasts with Metronomy, George Ezra, Marika Hackman, Circa Waves and more!
Read More
Popular right now
Featuring James Blake, Romy, Marika Hackman, yeule and more.