Album Review
Courtney Barnett & Kurt Vile - Lotta Sea Lice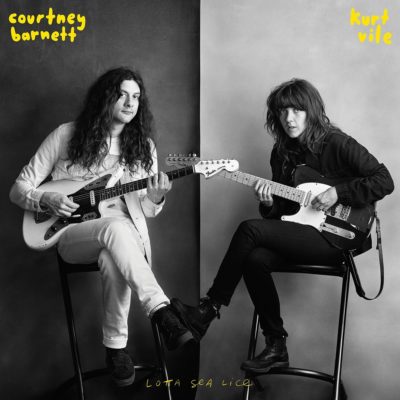 One of the year's best link-ups.
Label: Marathon / Matador / Milk! Recordings
Released: 13th October 2017
Since the start of the decade, Courtney Barnett and Kurt Vile have stood out as two of the smartest, most charismatic songwriters around, and as expected, this brings an irresistible chemistry to collaborative LP, 'Lotta Sea Lice'. The interplay between the two is unstoppable, it feeling like a record of shared stories, as it hops between each vocalist across verse after verse. First single 'Over Everything' is a slow, jangly introduction, with the pair sounding each other out - by the time 'Untogether' closes the record with a gorgeous slow-jam, they're joined at the hip. The pair are destined to always be only the second most famous Kurt and Courtney, but on 'Lotta Sea Lice', Vile and Barnett have provided one of the year's best link-ups, and only increased their individual prowess in the process.

Get your copy of the latest issue
More like this