Interview
The Eye Of The Storm: Royal Blood
On 'Typhoons', twice chart-topping rockers Royal Blood have filled their swaggering riffery with stories born of a time of huge personal change. "There's no lines to read between," explains Mike Kerr.
Mike Kerr is angling his Zoom camera towards a picture, propped up against a wall behind him. A chart lifted from Brass Eye's notorious 'Drugs' episode - the same one that managed to trick Rolf Harris and Noel Edmonds into extolling the horrors of made-up narcotic Cake - is in the frame; in it, a circle containing the word 'man', filled with a large 'drugs' triangle and a small distant dot outside its circumference marked 'small joy'. "I think this sums it up better than anything," he suggests in response to our questioning about the lyrical contents of 'Typhoons' - Royal Blood's third album, and a record that digs into the singer's move into sobriety beneath their trademark rock stomp.
If it's a slightly cryptic response, then that lies at odds with the album itself: one that explicitly explores its demons and offers an insight into Mike's psyche over the past few years. Lead single 'Trouble's Coming' - which arrived as a taste of a more danceable new flavour to their palette - set the tone; "In my reflection I see signs of psychosis / I try to pay them no attention can't keep them under the surface". Throughout its 11 tracks, meanwhile, he speaks of a "personal apocalypse" in 'Oblivion', and "chemicals running through [his] veins" on the album's title track. On 'Million And One', which adds a flickering keyboard line to the mix, he laments of being out of control, "all I wanted was someone to take me home", while the "murder scene" of 'Limbo' is one filled with "blood on the pillow/ tears in my eyes".
There's barely a track on the record which doesn't seem to acutely refer to the problems that eventually led the frontman "to revert back to a version of myself which ended in 2007 when I drank absinthe at a party, and I only recently have just come around," as he puts it today, which makes the topic both a natural line of inquiry and one that the singer is not hugely enamoured with elaborating on. "I don't really like explaining songs, because they're not really supposed to have an explanation," he counters. "I always say if you go to an art gallery, and there's a Dalí exhibition, you don't have [something saying] 'and that small melting clock is my ex-wife'. It's an expression and you fit your own meaning into it. But the album is hardly subtle. I feel like there's no lines to read between."
'Typhoons', indeed, is not a subtle record, but that's also its strength. Written over a long period before, during and after the first 2020 lockdown (Mike got sober in February 2019), it's a retrospective look back at darkness, but played out with the renewed sonic energy of a better place. "The feelgood-ness of the music allowed me to write about dark shit, and I think the clarity of sobriety allowed me to articulate what life was like on the other side," he nods. "It has to be retrospective. It's impossible to write a good song on ketamine, and trust me I have tried…"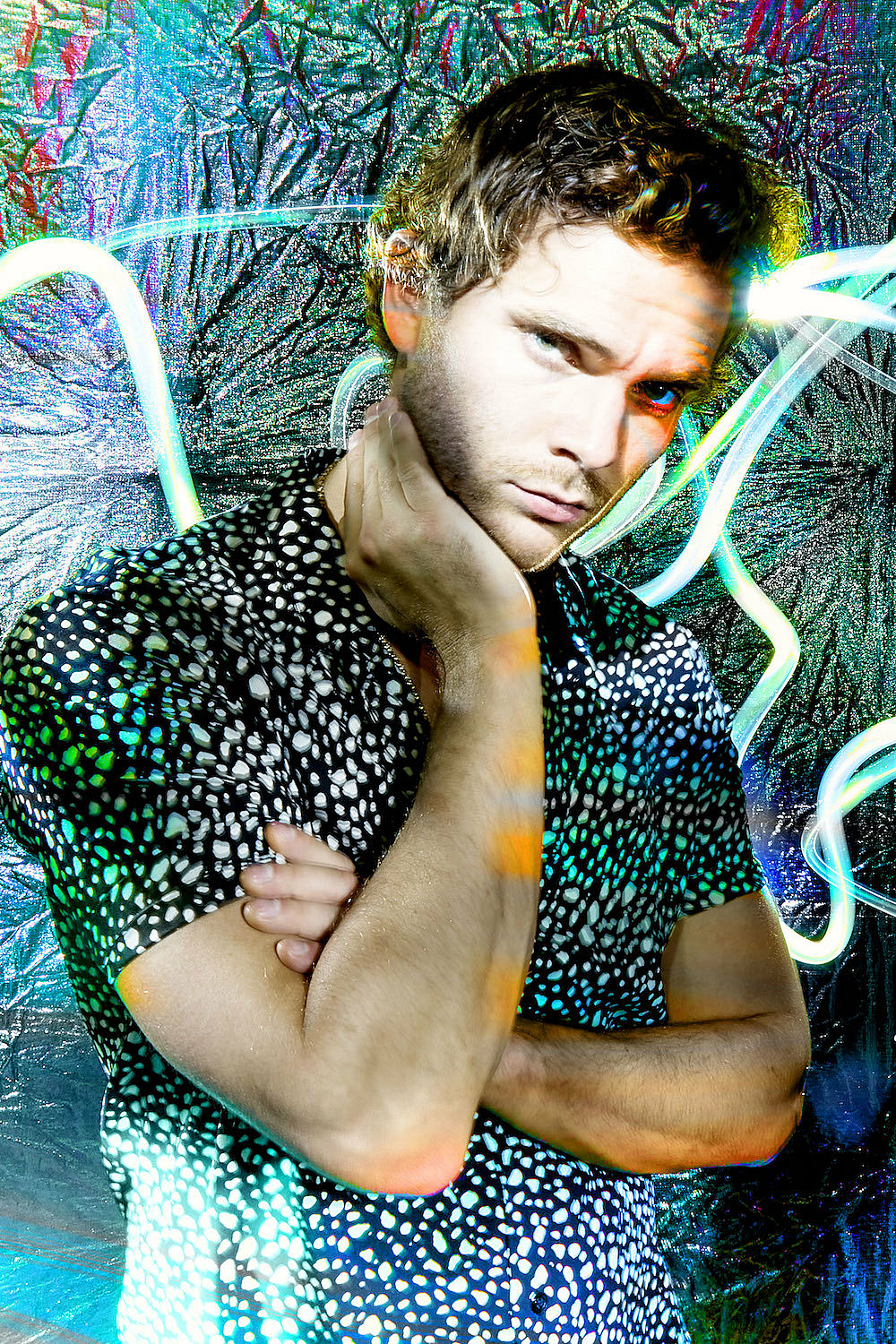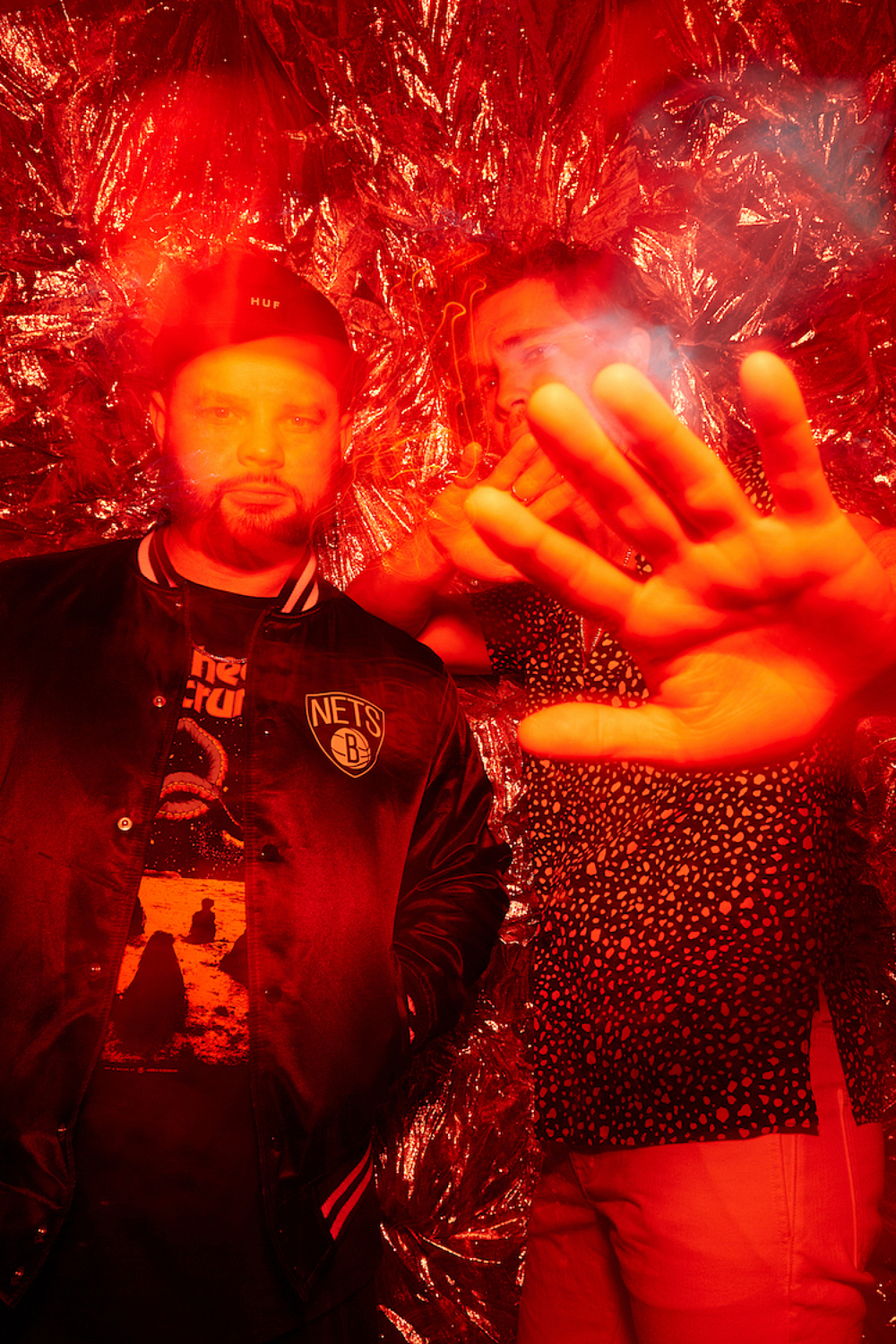 "It's impossible to write a good song on ketamine, and trust me I have tried…"
— Mike Kerr
If you'd have caught the band, completed by drummer Ben Thatcher, at any of their numerous career milestone shows in support of 2017's 'How Did We Get So Dark?', there would likely have been little in the way of tell-tale signs as to anything being wrong. Having hopped on the ride with their all-conquering 2014 self-titled debut, by their second the duo were playing an early-evening slot on Glastonbury's Pyramid Stage, selling out three nights at London's 10,000-capacity Alexandra Palace and rocking up to Reading's Main Stage second only to headliners The 1975.
"I can't remember anything," shrugs the singer of that period, in one of many interactions today that may be the result of a dark sense of humour or might very well be true (sample case: "[The turning point for me] was when I was dressed up as a woman in bin bag trousers, doing ketamine and couldn't remember where or who I was"). "I remember everything," interjects Ben, "and it was very exciting. We had a ball. We're getting to tour around the world playing rock music together, and we have our mates around and it's a lot of fun. But like anything in life, there are hurdles. Touring around, you don't have much stability; you have a lot of places and people to see who expect something of you, whether that be a party all night or just a lot of interviews or time."
"Just because I was having a good time, doesn't mean I was doing something that was good for me. Everyone enjoys McDonalds, but if you eat that every day you're gonna be dead pretty quickly," Mike picks up. "And I think the massive problem we have now is that we're so obsessed with the outside and we make our minds up about how someone's doing based on the outside and that doesn't really mean anything."
Was the work suffering? "No, I think I was doing a great job!" he answers with a laugh. "I think that's the problem - if you can function on a destructive lifestyle, it's much harder to notice. It's easy to recognise that you should maybe think of a different life choice when you're living in a bush in your underwear, but it's much harder to come to that realisation when you're doing quite well."
On 'Who Needs Friends', a falsetto-laced, danceable strut of a chorus, countered by a typically vitriolic verse ("I got leeches on my right / Let-downs on the fence / Use me till I'm dry / Then demand I bleed for them"), Mike seems to actively spotlight the perils of "doing quite well," but explains that most of the record "is not necessarily reflective of the band". "I don't think they're all attached to the career of Royal Blood because god, no one wants to hear songs from that perspective. They're written from a personal place, from [us as] humans outside of Royal Blood."
But for Mike and Ben as members of the band, there was a sonic journey to be made too.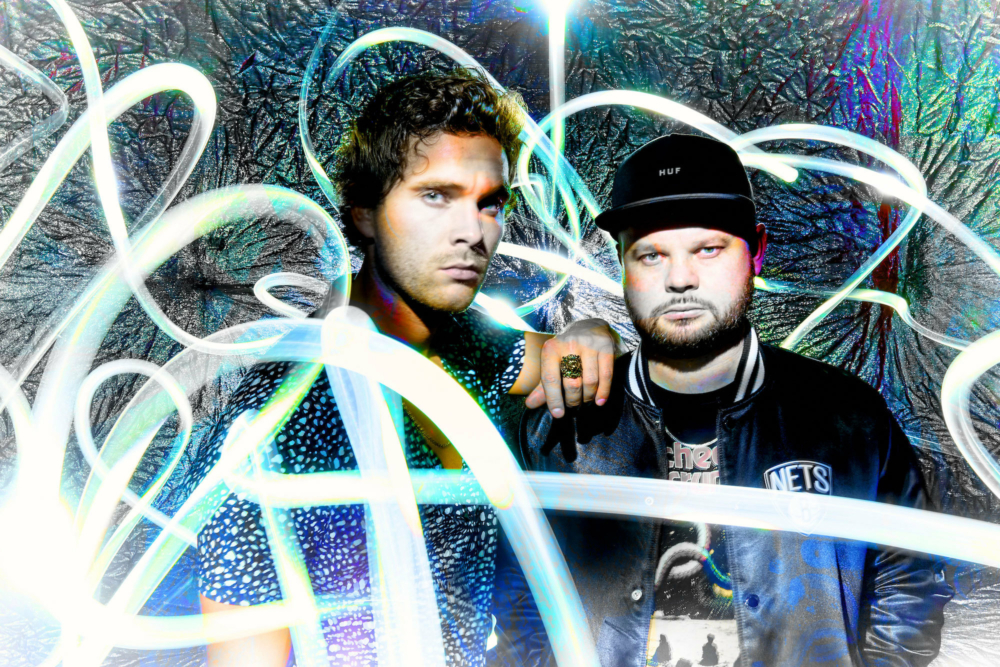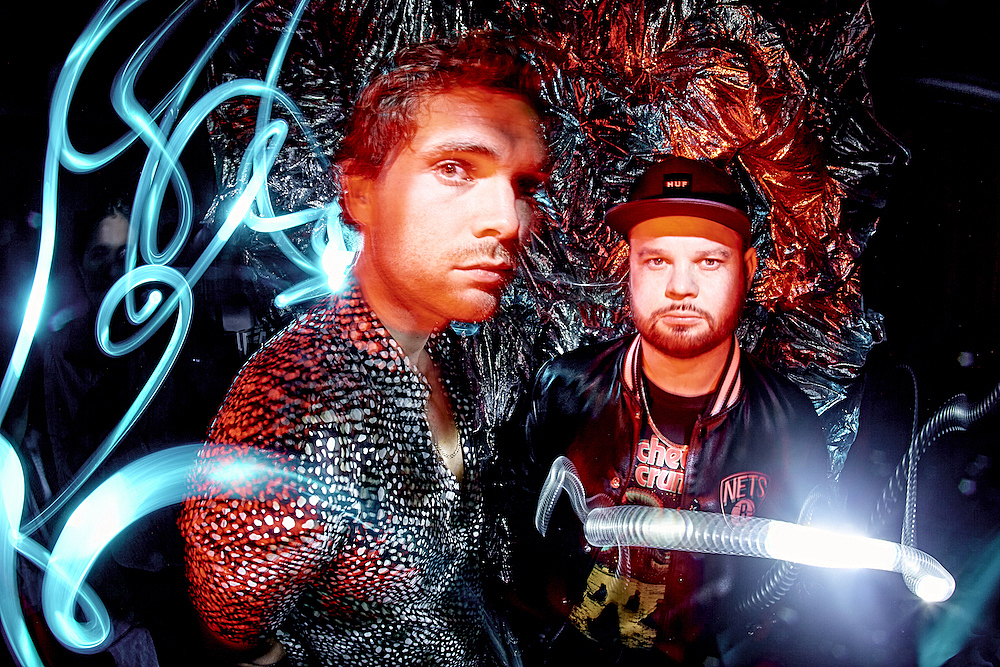 "The problem is if you can function on a destructive lifestyle, it's much harder to notice."
— Mike Kerr
Just A Deflector
Mike and Ben are extremely good at going off into random tangents. Here are a few topics they covered whilst we tried to cajole them into talking about 'Typhoons'.
Clinton Cards
Mike: I can't go in Clintons because they don't have any air conditioning. I would describe Clintons as an airless environment - it's not necessarily a temperature thing, there's a staleness to the air. Maybe the cards absorb oxygen or something? I'm not sure, I'm not a scientist.
Ben: There's a blast when you first enter a Clintons.
Mike: That's the fresh air cutting off behind you, that's the vacuum door closing.
Bognor Regis
Ben: It's the sunniest place in the UK.
Mike: According to records it gets the most sun anywhere in England, and that's a fact - and if you can't live by facts, then what can you live by?
Radiohead
DIY: Can we talk about music please?
Mike: Let's talk about Radiohead. 'In Rainbows' - that's my favourite one, and it was free.
DIY: Well it was free if you were a cheapskate and didn't pay for it.
Mike: I was only 10, you can't be a cheapskate when you're 10. I didn't have any money!
Back at the top end of 2020, the final tracks for what the pair thought would be their third album were being finished off, with 'Trouble's Coming' - now earmarked as a pivotal turning point in the looser, more disco-tinged nature of the record - closing proceedings.
"It did feel like, at that time, we were wrapping some stuff up but in hindsight we were only at the very beginning," Mike recalls. "The more we got into that world and those sounds, everything felt like brand new territory, which is always exciting because it's easy at this stage to become comfortable and to go through the motions with the sound you have. We could have had an album where the last song was 'Trouble's Coming', but the lockdown allowed us to make that Track One."
Leaning into the "danceable edge" that they'd hit upon, the tracks may have been largely recorded without any live arena to test them in, but 'Typhoons', the pair explain, is still an album written with the stage in mind. This time around, they're just aiming to give themselves more weapons in their arsenal to work with. "I think we got to the point in the last record where we were playing for one-hour-twenty, and the idea of carrying on that level for two hours… No one wants to experience that," Mike notes. "There's nothing enjoyable about being hit round the head that many times. So I think the album goes arguably heavier than ever in some moments and lighter than ever in others, which is what a third album should do. It should spread its wings."
Arriving seven years after their first, and into a world starved of their main mosh-starting stock in trade, it's a weird old time for a band like Royal Blood to be coming back on the scene. On one hand you have a recent influx of rock records topping the charts, as Ben enthusiastically reels off bands - "You Me At Six, Foo Fighters, Architects, Bring Me The Horizon…" - who've been achieving mainstream success with their latest releases. On the other, the band are looking at a year without being able to tour the record, and a youth culture increasingly relying on viral moments to gain those all-important streaming numbers.
Mike, however, is confident. "Obviously the world is very different and it's progressed a lot, but the fundamentals of good rock music are difficult to shake," he nods. "The thing that's challenged it the most is not being able to play live because that's where our genre wins. Seeing a live rock band is the greatest thing ever; if you're a pop star you're never gonna compete with a rock band coming after you, that's why you need one of those fucking holograms and a helicopter or whatever to make it [work]. A funny video is fine but they're not things that last, whereas a great song will be with someone for the rest of their life."
Coming out of the black (used that song title too soon, didn't you eh?) and into a new personal period of clarity, 'Typhoons' is a strong contender to pick up the rock baton and make it a personal hat-trick of Number Ones for Royal Blood. When gigs return, they'll likely be playing some pretty massive ones too and, this time, Mike will even have the pleasure of remembering them. Seems like that dot of small joy is getting bigger by the day.
'Typhoons' is out 30th April via Warner.