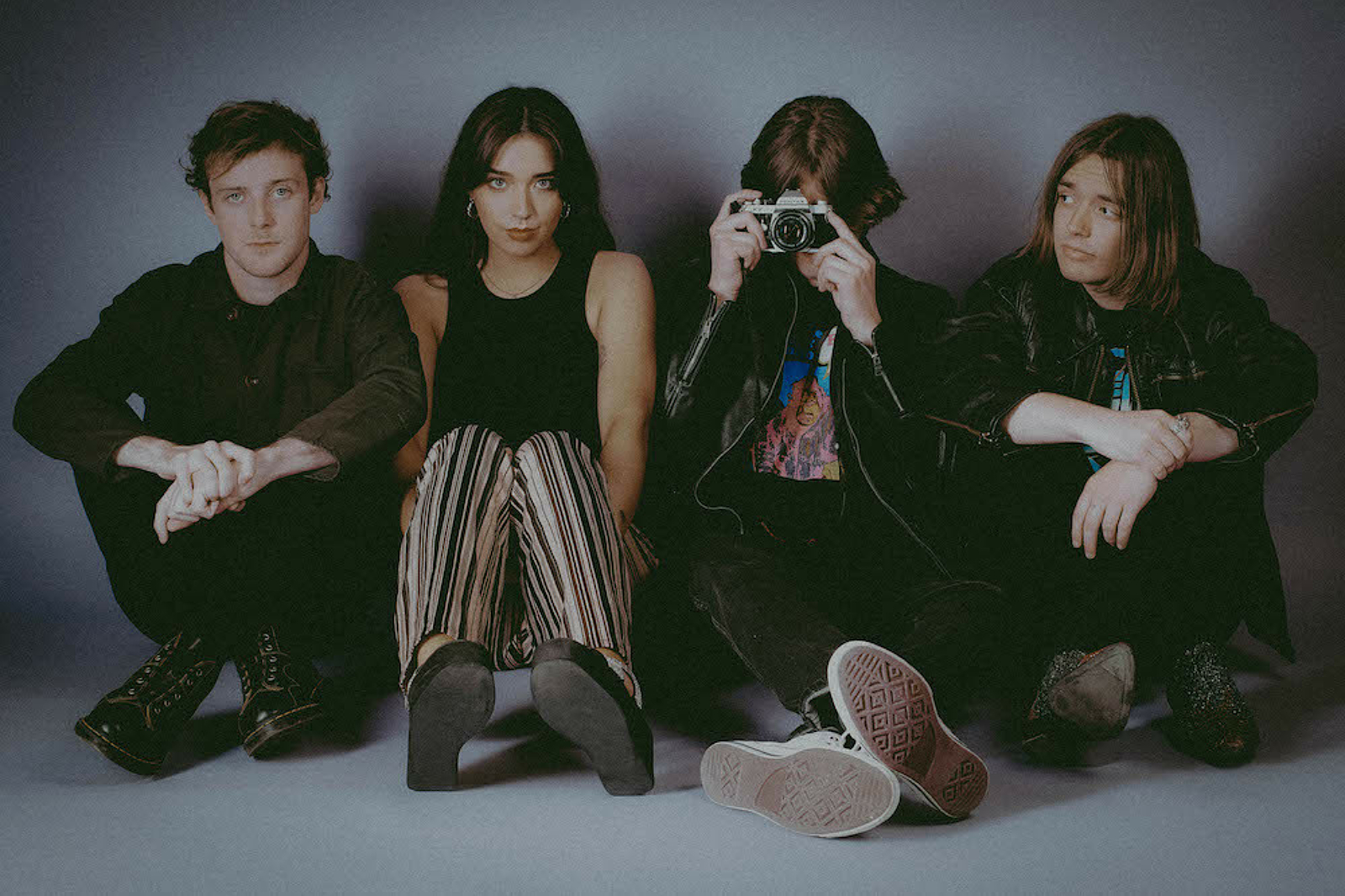 Photo: Katy Cummings
Festivals
The Mysterines: "We're definitely looking forward to playing our new stuff back home"
We spoke to the Liverpool four-piece ahead of their return home at Sound City.
This year's (much-delayed) festival season is now very much in full swing, with a handful of inner-city bashes returning in the coming weeks. And what's more, next week Liverpool's Sound City - taking place from 1st to 3rd October - will be returning to take over a slew of venues in the city's centre. Across the weekend, there'll be sets from the likes of Beabadoobee, Rejjie Snow, Baby Queen, Courting, The Murder Capital and many more, as well as a few familiar Liverpudlian faces…
The Mysterines' run of autumn festivals takes in home turf, and comes ahead of a string of UK dates dubbed the 'Life's A Bitch' tour. Vocalist Lia Metcalfe talks returning to the live stage, and where's the best place to grab a pint when on Merseyside for the weekend…
Hello! The last we saw you, you were performing for SXSW back at the start of the year. What has the rest of 2021 thrown at you so far?
A lot of old drinking habits that I thought had finally been securely confined to the grave during lockdown. Alas something called live music and festivals started again and here we are with our Alka Seltzers and empty bank accounts. Haha, here's to 2021, gigs and Stella Artois.
How rusty did you feel when preparing for returning to 'proper' gigs?
I think it's actually part of the camaraderie of live music returning that we are all naively throwing ourselves into something that was once familiar but feels slightly alien now - both for the musicians and the audience. I wouldn't be surprised if people have some of their best live moments happen due to this.
What are you looking forward to most about the return to festival stages in particular?
We've had the pleasure of already playing some festivals this summer, Boardmasters being one of them and it's funny because we've all literally just come out of one of the most distressing, impactful and important moments of our lifetime, that will be written into history forever, but you'll still be given 6 warm beers on a rider. Even the apocalypse isn't getting rid of that fact and I can't deny that it (ironically) put a smile on my face..
…and what do you think you'll like most about doing so on home turf?
We're definitely looking forward to playing all our new stuff back home… and watching everyone slowly leave.
Which artists do you think you'll try and catch over the weekend?
Lanterns on The Lake have some great songs that I love, The Murder Capital, The Snuts will be great to catch too.
Tell us some of your favourite off-the-beaten-track places to visit while in the area…
A lot of the coolest, off the beaten track places are actually on the Wirral, it's sort of what the Wirral is best at, which is why me and George [Favager, bass] look like we've stepped out of 2004. There's actually a pub in town that I love called The Swan, pretty otherworldly for reasons that you can only witness with your own eyes. Highly recommended.
DIY is a media partner for this year's Sound City. Head over to diymag.com/festivals to keep up with all of the fest's latest updates.

Get your copy of the latest issue