Neu Bulletin
The Neu Bulletin (Document, Madge, Home Counties and more!)
DIY's essential, weekly (kinda) guide to the best new music.
Neu Bulletins are DIY's guide to the best new music. They contain every new track by an exciting, emerging artist that's been played at full volume in the office over the past seven days, whether that's a small handful or a gazillion gems. Just depends how good the week's been. Or, you know, the month if certain apocalyptic circumstances get slightly in the way.
We've also got a handy Spotify playlist where you can find all the tracks featured in Neu, so you can listen to all our hot tips in one place: head this way!
Document - The Spy Who Came In From The Cold
An ominous, slow creep introduces this lead cut from Document's recently-released debut EP 'A Camera Wanders All Night'. Yet, though the Manchester band are clearly more in thrall to their city's sombre sons (Joy Division in particular) than their laddy '90s counterparts, 'The Spy Who Came In From The Cold"s echoing, spoken word narration ("His stubborn mind and his thin mouth and attractive, muscular face/ He looked like a man who could make trouble") nonetheless rings with clear confidence; it takes a certain faith in your own lyrical abilities, after all, to have little but a couple of sporadic bass notes for backup. It crescendoes into the kind of aggressive, brooding climax that's a bit like Shame after an evening of film noir. Whether this is indeed a response to Tom and Cerys' 'Baby It's Cold Outside', however, remains unclear (it's not).
Madge - Headshot
With a name synonymous with a pop legend, Madge has some big sonic shoes to fill. But with her unique take on experimental pop and creative vision, she's ready to take on the challenge. Recent release 'Headshot' is an impactful statement of intent, full of SOPHIE-esque technicalities, and topped off with saccharine pop vocals similar to the likes of Kim Petras or Rina Sawayama. Accompanied by 'Madge's Multiverse', a digital exploration of her former eras, the track is written from the differing perspective of her multiple forms. In her own words, "I'm all of them and none of them. They are my demons."
Home Counties - Redevelopment
The band fka Haze have now re-emerged with a new name - Home Counties - and, seemingly, a whole new sense of screwball thrill-seeking. If the Bristol band's (still very good) former outfit seemed custom made to try and land a slot at grubby punk mecca Brixton Windmill, then on 'Redevelopment' the modus operandi seems far more loose and playful. Ramshackle guitars dance around a series of weird and wonderful noises, as singer Will Harrison tuts at the gentrification changing the city around him. Think: Squid, but raised on a diet of Britpop. A strong development, indeed.
Odi Ergo Sum - Buzzfeed
Although the first word off their name may translate as "I hate", Odi Ergo Sum are crafting glitchy soundscapes capable of winning over anyone. Sharing new track 'Buzzfeed', the second glimpse into an upcoming EP, it's a melding pot of sounds, with flashes of electronica, rock and drum'n'bass. Culminating in something that sounds a bit like HMLTD on acid, its intensity and directness will get you saying "Amo" in no time.
George Ogilvie – Die Down
If you were to make a playlist entitled 'Songs To Have A Headphone Moment To In Your Half-Hour of Government-Allotted Daily Walking Time', then 'Die Down' – the heady, heavenly latest from Canterbury singer George Ogilvie should nestle in there just fine. Dappled guitars and heart-achey minor chords wrap around the singer's anchoring vocals: the kind to file next to The Antlers' Peter Silberman, Orlando Weeks and music's other goosebump-delivering vocal emoters. Throw in a dash of Radiohead at their most stripped down and you've got a fine precursor to his forthcoming debut LP 'White Out' – set for release next month.
STIIR - Cityside
North London newbies STIIR are causing a, ahem, stir with their indie-infused alt-pop stylings. Newest offering 'Cityside' is a groove-filled nostalgia trip, with dreamy melodies soothingly fluctuating under delicate vocals. "What we wanted to do was really genre hop throughout and I think if you listen to it you can really hear that," the band's Ruben explains. "It's all of the things that we like moulded into one!"
Affectionately - Prettiest Part Of Me
The solo project of Jay Som collaborator Zachary Elsassar, the Californian artist - who performs under the moniker Affectionately - has shared a sunny slice of grunge-pop goodness to get us through. Lifted from his upcoming debut album 'i spend most of my time in my room', which is set to land on 5th June, 'prettiest part of me' echoes chilled Mac DeMarco vibes with Wilco-esque pop sounds. "The song is inspired by my mom and my friends that I really cherish," he explains. "It's about self-accountability because it's important to let your loved ones know you love them and that in return they can be honest with you."
Tycho Jones - Pseudo
Blending elements of hip-hop and indie, Tycho Jones has shared new track 'Pseudo'. Clocking in at less than one minute and 30 seconds, it's a short and sweet snapshot into his emotional early teenage years. A silky smooth offering likely to draw comparisons to the genre-blending style of indie-rap that Easy Life are pioneering, it's an exciting look at what Tycho's got planned for this year.
Peakes - A Sacred Place
Driven by singer Molly Puckering's haunting vocals, Yorkshire trio Peakes have unveiled their last piece of dreamy alt-pop, sharing new track 'A Sacred Place'. An emotional and endearing song, flecked with electronic elements and expansive soundscapes, Molly describes the song as "a homage to the human brain and the mind's capabilities. A reminder to be content in your own head. We forget to take a step back and exist in our thoughts and this song is about the importance of contemplation."
Alaina Castillo - just a boy
Channeling Celeste vocals with an upbeat pop edge, and gathering comparisons to Billie Eilish, Texan teenager Alaina Castillo is crafting lyrical gems that will pull on the heartstrings. Sharing new song 'just a boy', lifted from her upcoming EP 'the voice notes', she says of the new song: "'just a boy' came from a part of my mind that was overthinking and doubting. I had trust issues. I've had ups and downs in love and sometimes it clouds my vision. The song is about having all of those doubts at once and deciding whether it's worth giving them a second thought. It's the moment when you decide to either trust someone, or end things end badly and let it cast a shadow on all your future relationships. I wanted to share that torment with people, but also let them know that it's OK to leave stuff in the past and move on, either with or without the person."
Read More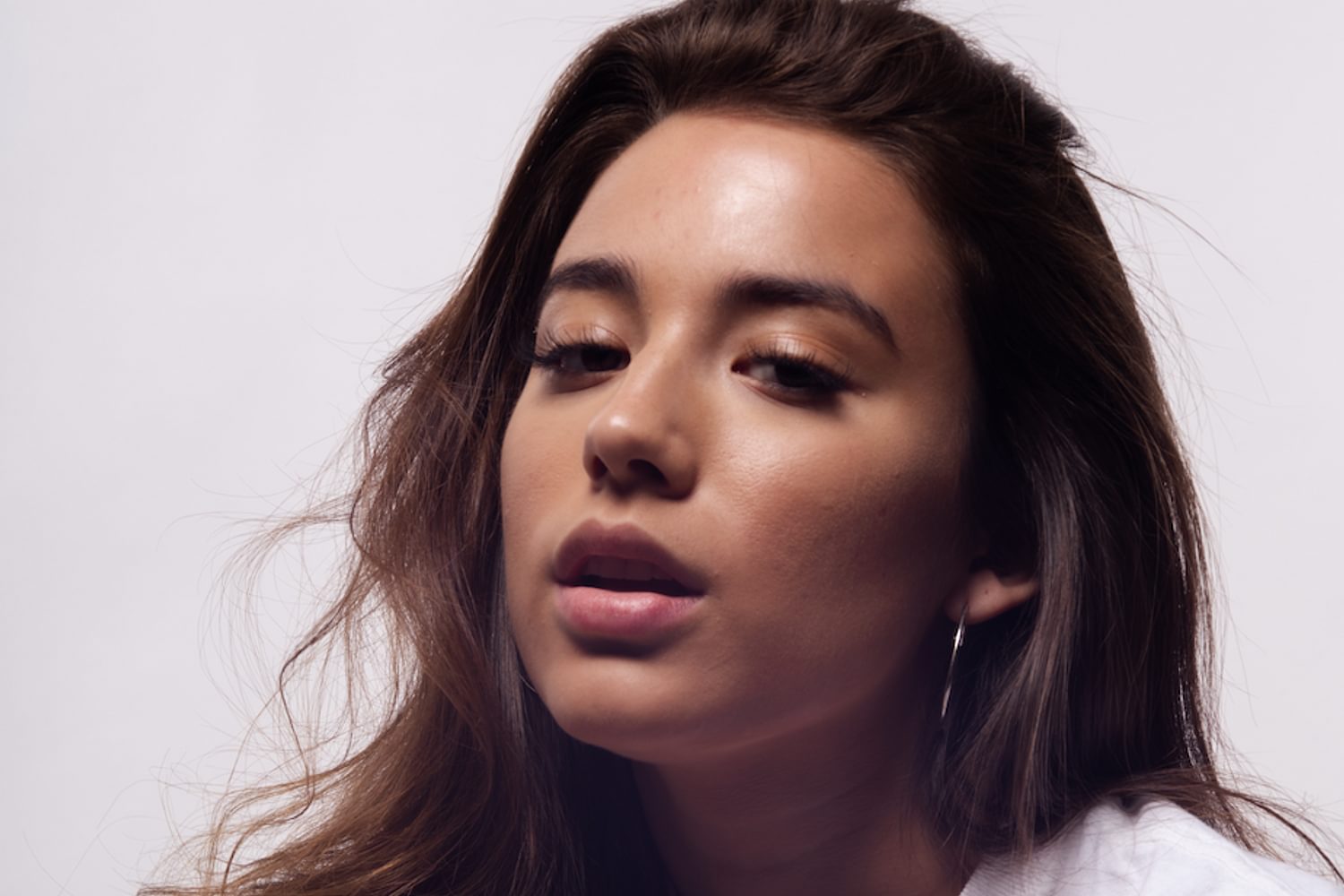 Sharing new video for 'pass you by' today, meet the rising LA-based singer-songwriter.