The Groningen festival's online debut also featured highlights from Holly Humberstone, Jelani Blackman, The Cool Greenhouse and more.
Usually in January, while most of us try to stave off chocolate cravings and make a fresh start for the new year, a whole gang of music industry bigwigs decamp to the often snowy confines of Groningen in the Netherlands. "What on earth for?!" it's easy to wonder; well, the city ordinarily plays host to ESNS, one of the year's first new music festivals, and gives brand new acts from across Europe a chance to perform in front of crowds from around the world.
Obviously, in 2021 that was not to be, but as the old saying goes, the show must go on! So instead of having everyone hop on a plane and head into a crowded venue [although we can't WAIT to do that again - Ed], this year ESNS invited acts to partake in a virtual edition. Artists filmed their own performance clips which were then streamed live via ESNS' website, meaning even more people could check out some of the most exciting new artists around right now.
Granted, it's no easy feat to be one of the first acts billed at a new music festival - let alone a virtual version - but the intimate set that Grantham singer Holly Humberstone offers up early on ESNS' first day is a special one nonetheless. Filmed in what we can only presume is her bedroom, there are few bells and whistles here: instead, tracks from her 2020 EP 'Falling Asleep at the Wheel' are given the more stripped-back treatment, with her vocals leading the charge to incredible effect.
Holing up in a pokey studio / cupboard to film their set, Jockstrap - aka vocalists and multi-instrumentalists Georgia Ellery and Taylor Skye - manage to fit more into two songs than most can do in 10. Recent EP 'Wicked City' highlight 'Acid''s Disneyfied sweetness finds Georgia serving up a taste of live violin at its end, while 'The City' could be renamed a strange, sublime tale of two. Beginning with sparse keys and fragile vocals, midway through it disintegrates into crunching glitches, Taylor eking out the sounds of the millennium bug as Georgia's vocal effects mutate. A short taste of what the London duo can do, sure - but with barely a second wasted.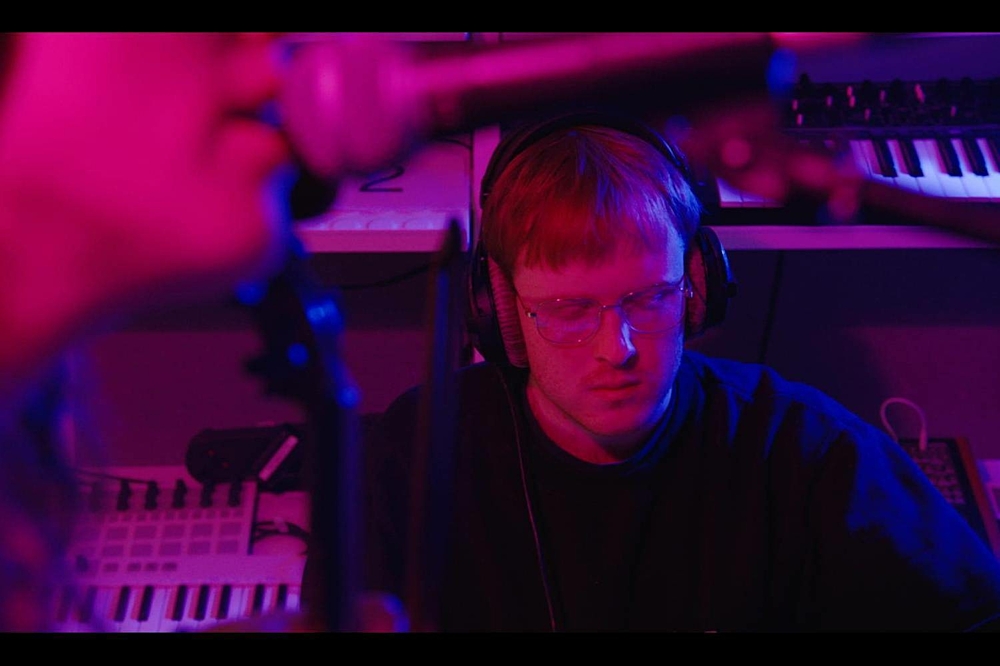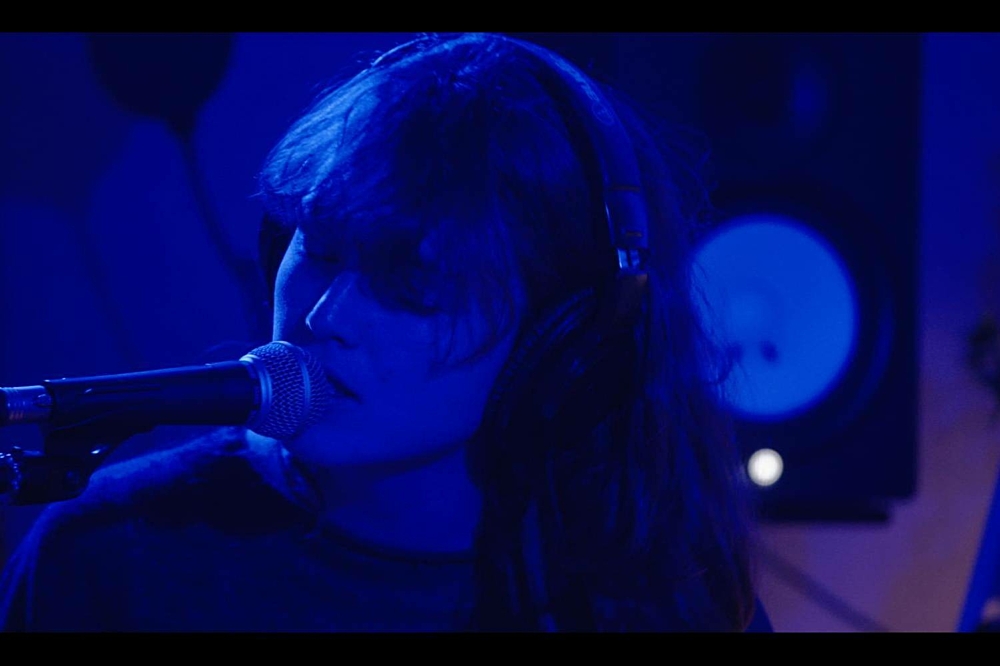 Galway's NewDad head up the road to Dublin's storied Whelan's for their set - the Christmas decorations around the stage an amusing aside for a bleak January evening's viewing. The venue does provide the ideal setting to showcase the foursome's short-but-sweet performance - think Wolf Alice's softer, more introspective side with its nod to '90s indie pop and shoegaze, with closer 'I Don't Recognise You' a real gem.
"It's nice to see so many faces here today," deadpans James Douglas Clarke as The Goa Express make good use of an empty Brudenell Social Club in Leeds. The lack of audience doesn't seem to have much effect on the noisy northerners, as they rattle through material that veers from the almost-sentimental to skittish indie, psych breakdowns and even a harmonica solo.
Ending the night with a bang, our Class of 2021 alumni Jelani Blackman broadcasts his set from the BBC, commanding the stage as if he was born on it. Performing recent tracks 'Foolish' and 'Hello', Jelani's flow is effortlessly sharp and proves just why he's being hailed as one of the most exciting new rappers around. Ending his short but extremely sweet performance with poignant bop 'Tricky', he completely owns it, and when he can finally shine in front of people IRL, we're certain you won't be able to take your eyes off of him.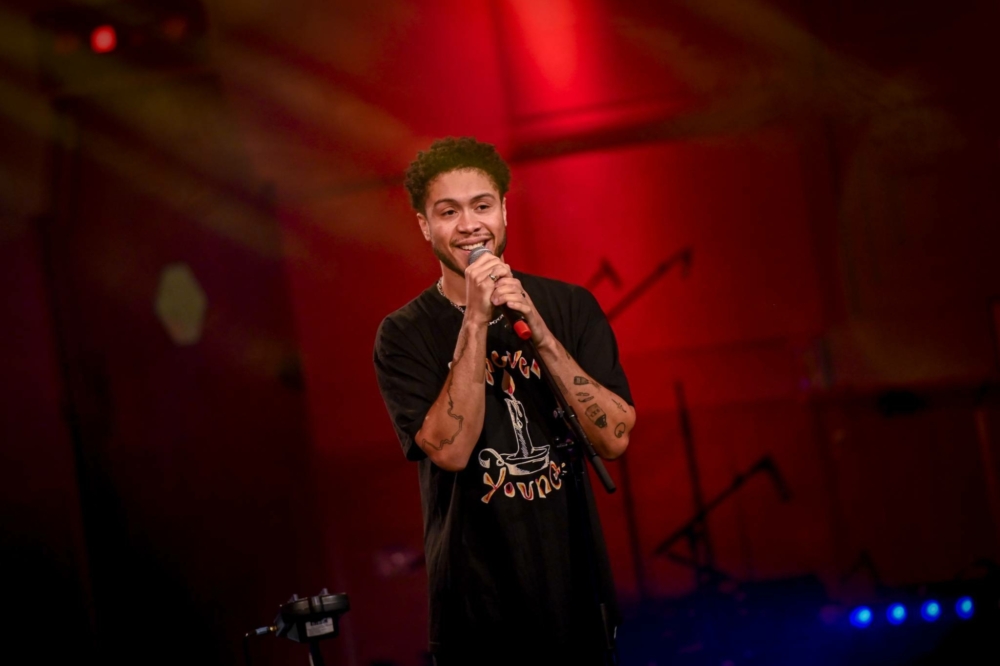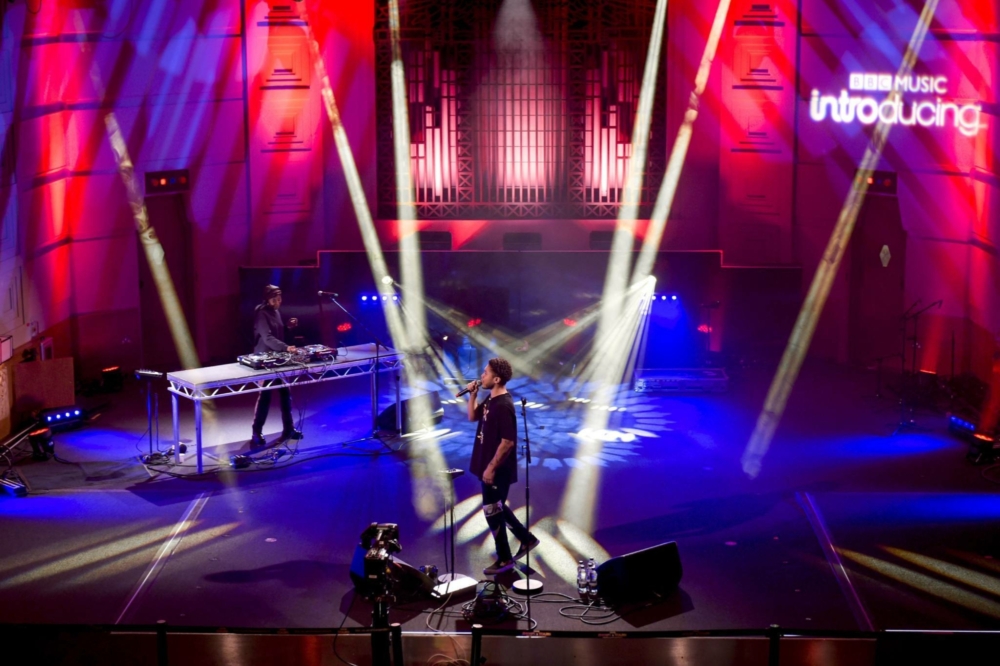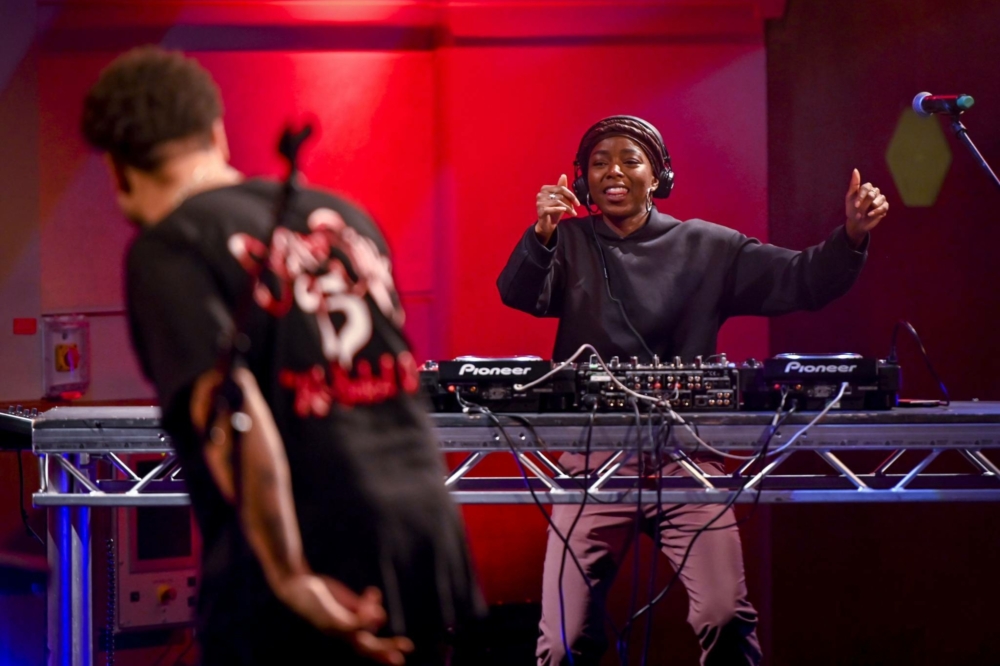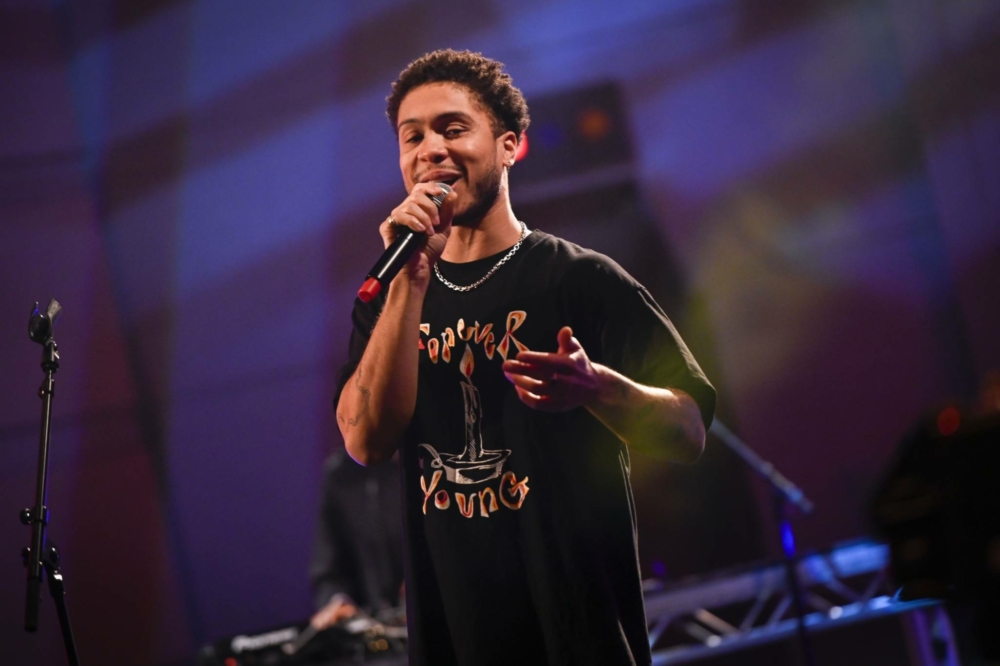 Filming her set at Bristol's Louisiana for the festival's second day, modern country semi-newcomer Katy J Pearson could have gone down the acoustic singer-songwriter route but instead plumps up her wares with a satisfyingly fleshed-out full band. The yearning hopefulness of 'Something Real' hits home at a time when the entire world is aching for meaning, while 'Take Back The Radio' comes buoyed by flourishes of trumpet. Pearson's vocal has a curious tone - a slightly strangled, affected quality that could grate but actually works perfectly with the wistful, Americana-flecked nature of 'Tonight'. Oh to be listening to this on a dusty outdoor stage in the sun…
There's almost a sense we're spying on a rehearsal as The Cool Greenhouse are crammed onto the stage at Ipswich venue the Smokehouse, bringing their wonky post-punk and witty lyrics courtesy of the most unassuming of frontmen, Tom Greenhouse. '4Chan', their take on internet troll culture, incels and Pepe the frog included, might fall a little flatter than it might have done prior to the events of 6th January, but there's still much to raise a smirk to - particularly the bright-sounding 'London' and its reflection of residents' peculiar love for the city.

It comes as no surprise to anyone that one of the most fun moments of the festival arrives in form of Iceland's Daði Freyr. With his band all decked out in jumpers adorned with pixellated versions of their faces, synth-sizzler 'Where We Wanna Be' sets the tone for the evening, delivered with the insatiable flair we've come to expect from the Eurovision hopeful. Of course, the whole set is leading up to the big'un, ending on viral smash 'Think About Things' which begins unexpectedly slowly before bursting into its full synth-pop glory. Smashing it out the park, unsurprisingly, the group sign off by celebrating with some handheld confetti cannons. You love to see it.
Performing some gems off of her forthcoming EP 'Butter-Fly', Lava La Rue wows with a mesmerising set from the BBC Introducing stage. Kicking off with twinkling R&B sizzler 'Angel', new song 'Lift You Up' is a sleek and dreamy vibe-fuelled bop, while her final track 'Magpie' showcases her hypnotising vocals and stunning blending of genres. Truly an exciting glimpse at an artist set to take this year by storm.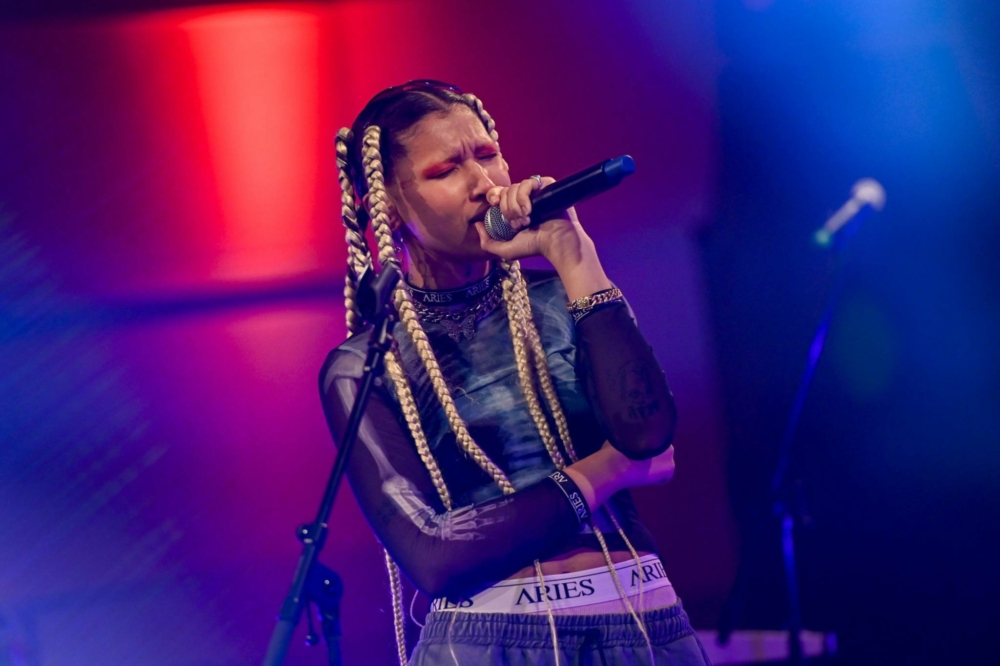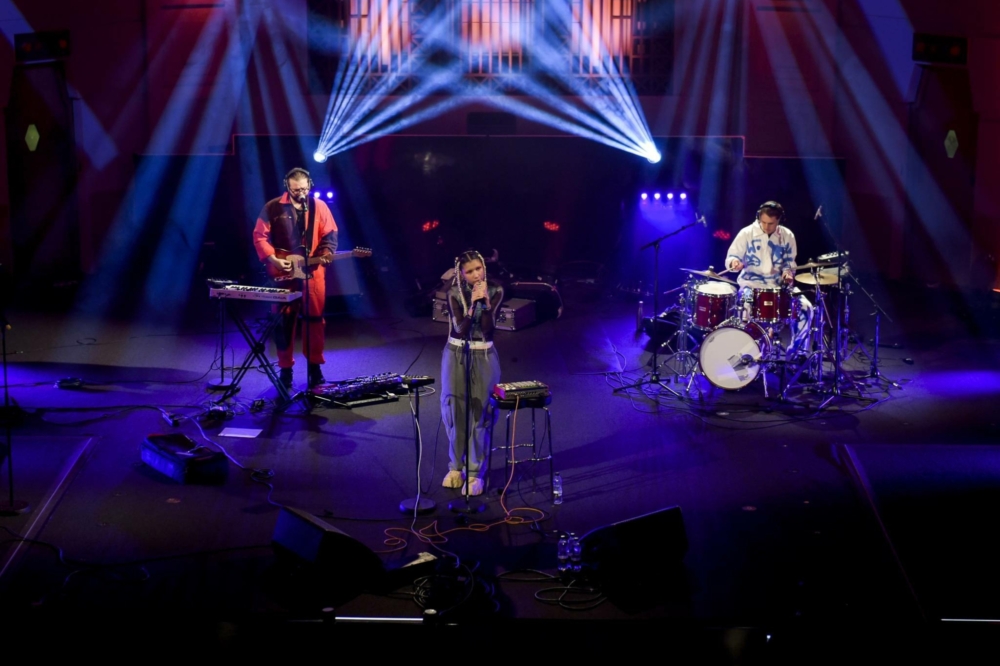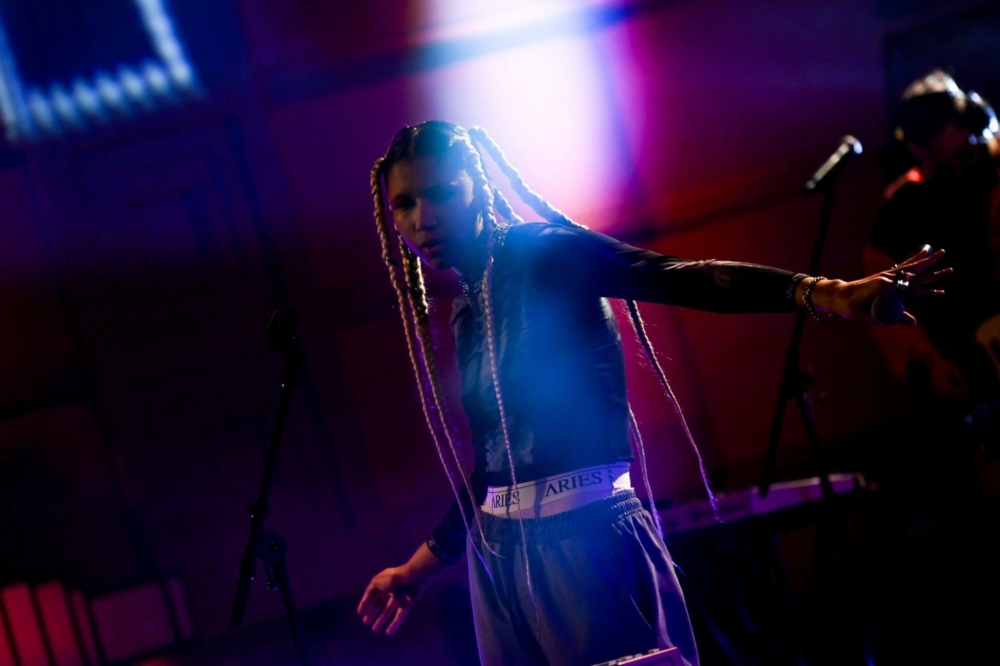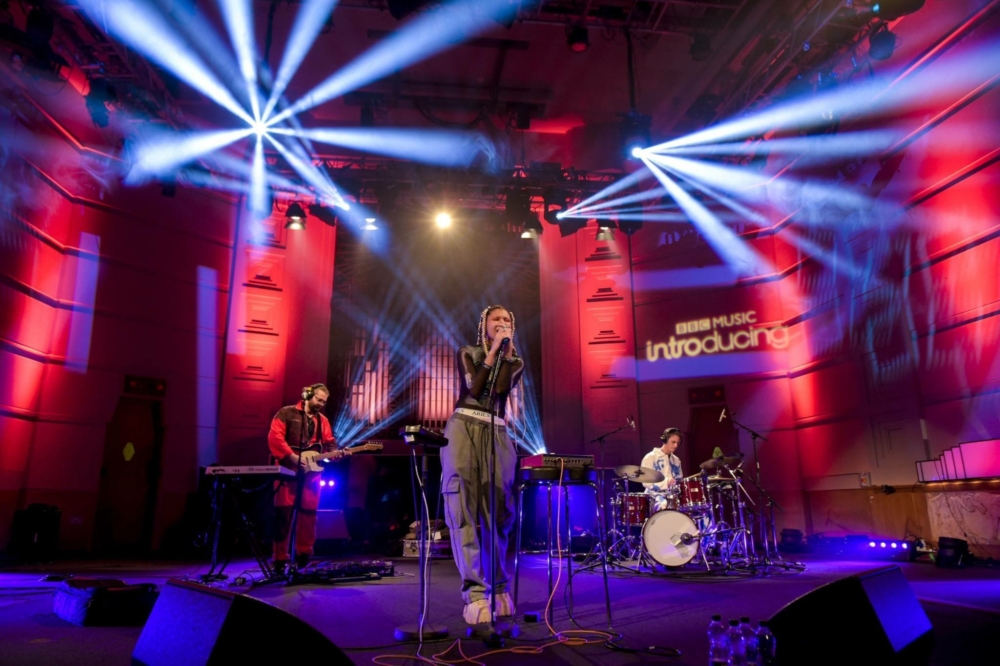 If slick but sugary pop punk is more of your thing, Amsterdam's EUT are the perfect antidote to another rather dreary Friday-night-in-January that's settled upon us. Bounding around the stage with an insatiable energy, the quintet feel fresh and in-your face, their scuzzy pop-rock peppered with a tongue-in-cheek attitude which begs to be listened to. If ever there was a way to kick off the Friday night of a festival, it's this.

If last year's 'The Non-Stop EP' didn't firmly assert Cardiff jokesters Buzzard Buzzard Buzzard's fondness for good old fashioned glamorous rock'n'roll, then the unapologetically pomp-laden guitar solo midway through their rendition of 'Double Denim Hop' today should put any questions of what ticks this lot's boxes aside. One of the few bands across ESNS's weekend of streams that bother bantering with the 'audience' (or at least the cameramen), even when they're introducing new track 'Crescent Man vs Demolition Dan' as an ode to a local venue being shut down, there's a glint in singer Tom Rees' eye. That track comes soaked in Pond-recalling riffs and a big stompy ending: give the man some platforms and glitter and we've got a party on our hands.
Later, Personal Trainer - helmed by Canshaker Pi's Willem Smit and championed by Sports Team, who signed the band to their Holm Front label - are a seven-piece riot of gang chant backing vocals and chaotic frontman-ship (a sort of Los Campesinos! for slackers). At times full of Parquet Courts-like spikes, at others bass-driven and more understated, the throughline is Smit - a red-faced, maniacal presence who looks like he's really, REALLY missed this whole 'gig' thing.
The evening concludes with a late appearance from hotly-tipped new Partisan signings Chubby and the Gang, who appear to have filmed their set via the CCTV cameras of a particularly grotty looking underground bunker. It suits their schtick - abrasive, shouty pub rock with little room for relief - but whilst there's often joy to be found in a pummelling, no-pause punk rock assault, there's nothing here to really grab you. Maybe up close and sweaty, it would really click; with a screen between them, however, it just sounds like a man yelling at nothing.

Get your copy of the latest issue
Read More