On the cover:
Here comes the man… The Killers are on the cover of the new issue of DIY!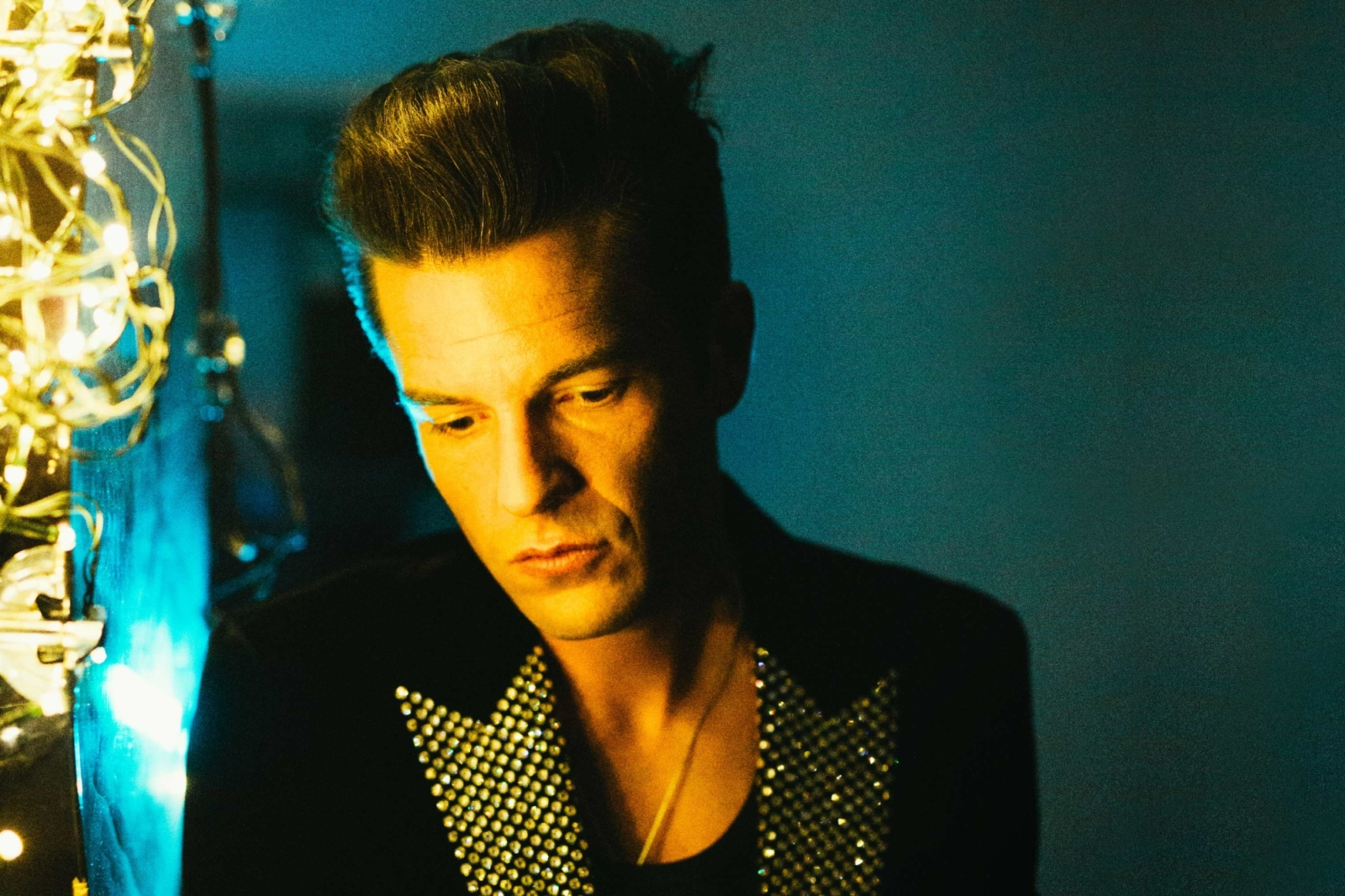 Our November issue (out Friday) also features the Big Ones of 2017: Glass Animals, Run The Jewels, Queens of the Stone Age and Mark Ronson and more.
If we look back on the year that has been 2017, searching for standout moments in an often difficult, turbulent time, there's one thing - and one man - who stands out. 'The Man' was, and remains, the most brilliant, bombastic moment of the year, and we're delighted to have The Killers grace the cover of DIY as part of our big celebration of the year.
"Sometimes it's tough for me to be ironic because I have such a sincere voice," Brandon Flowers tells us, backstage at the band's triumphant return to Brixton Academy. Perhaps their boldest, sassiest track to date, 'The Man' is a song dripping with charismatic naivety, harking back to a version of his younger self. It was also accompanied by a video full of brilliantly over-the-top examples of masculinity at large, Brandon's character taking on casinos, pumping iron and surrounding himself with women. "I think it's working with 'The Man' though," he grins, "I think people are getting it. It brings a little bit of levity to the shows and it definitely brought some to the studio and recording."
The Killers are joined in the new issue of DIY - out on Friday (3rd November) - by the Big Ones of 2017, all of the acts we think have taken this year by the scruff of the neck, be it with brilliant returning second albums, an electrifying festival season, or one of the debut LPs of the year.
Glass Animals, of course, make the cut, bringing pineapple pandemonium to the world this year, and bringing their already bustling, vibrant second LP 'How To Be A Human Being' to life even further with a live show that's still growing and becoming a world-beater. We catch up with frontman Dave Bayley, who recounts some of the highlights from the best year of the band's career.
Run The Jewels are also one (well, two) of our Big Ones, dropping 'RTJ3' on Christmas Day last year and proceeding to absolutely smash the following year. Not only is it their best record yet, but the pair then took it to festivals worldwide, headlining Field Day and being introduced by a certain Mr Corbyn at Glastonbury amongst many others. As they prepare to return to the UK for their biggest shows on these shores yet with Danny Brown in tow, and ahead of a bemusing but frankly brilliant 2018 US run with Lorde, Killer Mike and El-P give us the lowdown on their 2017.
We also get the inside scoop on the collaboration of the year, namely Mark Ronson taking up production duties on Queens Of The Stone Age's five star-rated new album 'Villains', talking to both parties, while reflecting on a whirlwind 2017 for The Big Moon.
We also round up our favourite debut albums of the year, the producers who've strode out to massive things, the former band members who've gone it alone this year, as well as discussing all the year's big talking points with our School Reunion (aka getting four of our fave acts of the year and previous Class Of stars into a room together for a natter about Charli XCX's 'Boys' video and not too much else).
Blimey, what a features section we have for you. Elsewhere, we dig into Shamir's unexpected but glorious change of pace on new album 'Revelations', profile gritty Londoners YOWL, superstar-in-waiting Amber Mark and the intriguing EERA in Neu, and pass verdicts on St Vincent's Brixton Academy show, records from Morrissey, Sälen, Wild Beasts and loads more.
And take a deep breath! All this and more is in the November issue of DIY, out this Friday (3rd November). It's available free via stockists across the UK, and readable online. If you'd rather have a copy posted to you in person, you can do so (or subscribe!) below.
Cover and lead photo: Phil Smithies / DIY
Read More