New DIY merch!
We're reviving an old classic and bringing you a brand new tee!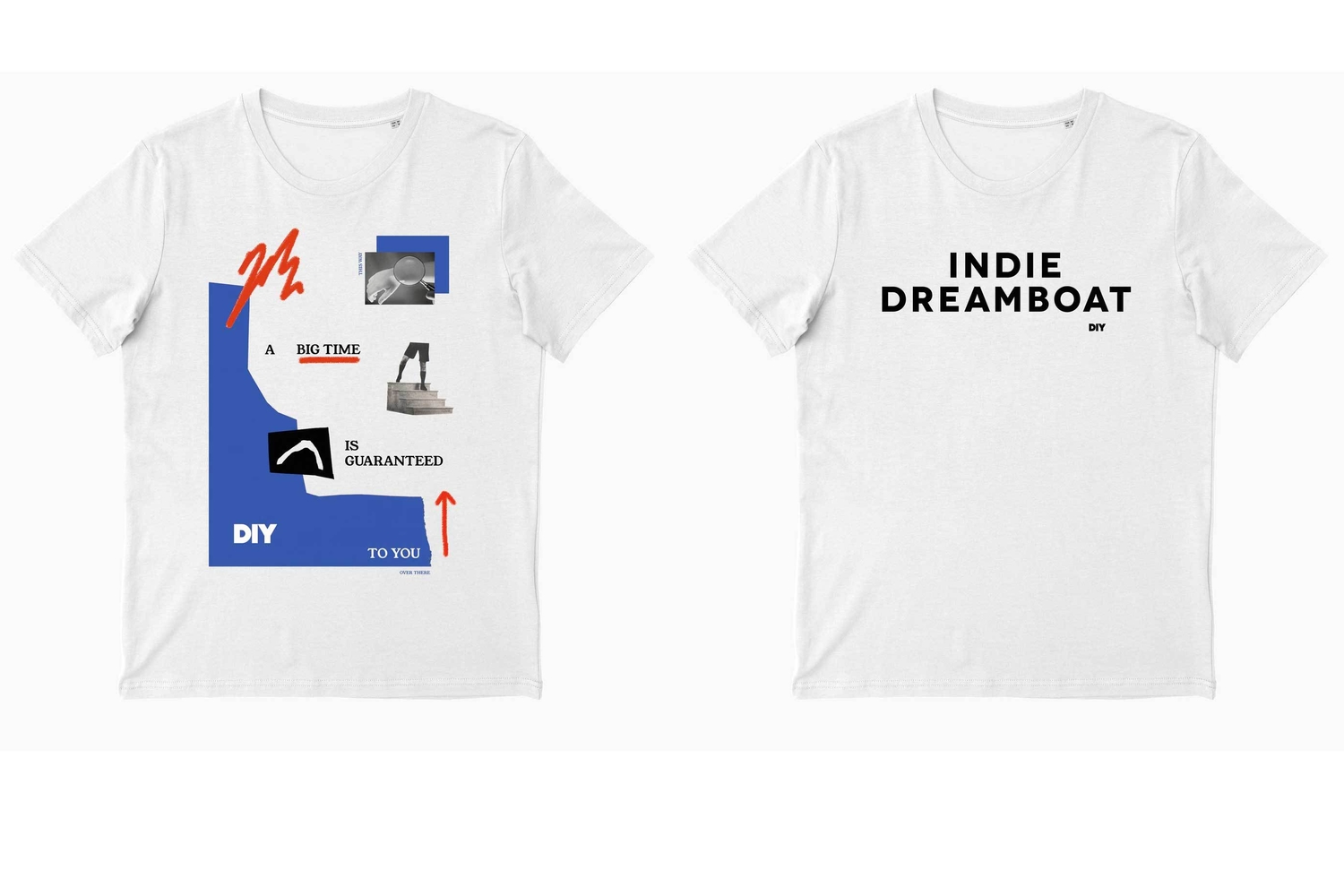 Fancy getting your hands on something special to wear when you dress up to go from the kitchen to the living room? Well have we got news for you!
For a limited time only, it's the return of a classic - the official Indie Dreamboat T! First launched back in 2014, the t-shirt comes inspired by our rather infamous back page feature, Indie Dreamboat of the Month, which gave us an excuse to transform some of DIY's faves into legit dreamboats and, well, ogle at them for a bit. Including Peace's Harry Koisser, Spector's Fred Macpherson, Biffy Clyro's Simon Neil and Wolf Alice's own Joff Oddie - among many others! - it was our mission to highlight indie's hotties.
And now, once again, you too can impress your mates by advertising your legit indie hero credentials on Houseparty, or just express your inner Reading headliner in front of the mirror - either way, ride out social distancing in style. Ish.
AND THAT'S NOT ALL!
We've teamed up with graphic artist Steph Dutton for this limited-run t-shirt, titled 'A Big Time Is Guaranteed To You'.
Steph says: "I guess it's just a silly way of saying "it's all gonna be okay" (hopefully). This whole situation has hit the music scene pretty hard but the only way we can get through it is to hold each other up. Communication, support and love are super important, share music from your favourite bands, buy their merch/donate (if you're in a position to financially) tune into livestreams etc. etc. Fingers crossed we can all get through it together and good times will follow in the future."
Head here to buy the official Indie Dream Boat T and here to grab our DIY x Steph Dutton limited run t-shirt
And don't forget - if you fancy getting your hands on some of our other merch, just head here.
Popular right now
Featuring King Gizzard & The Lizard Wizard, IDLES, Tkay Maidza, Sleater-Kinney and more.