EP Review
Creeper - American Noir
5 Stars
What could feel frivolous brims instead with creative brilliance.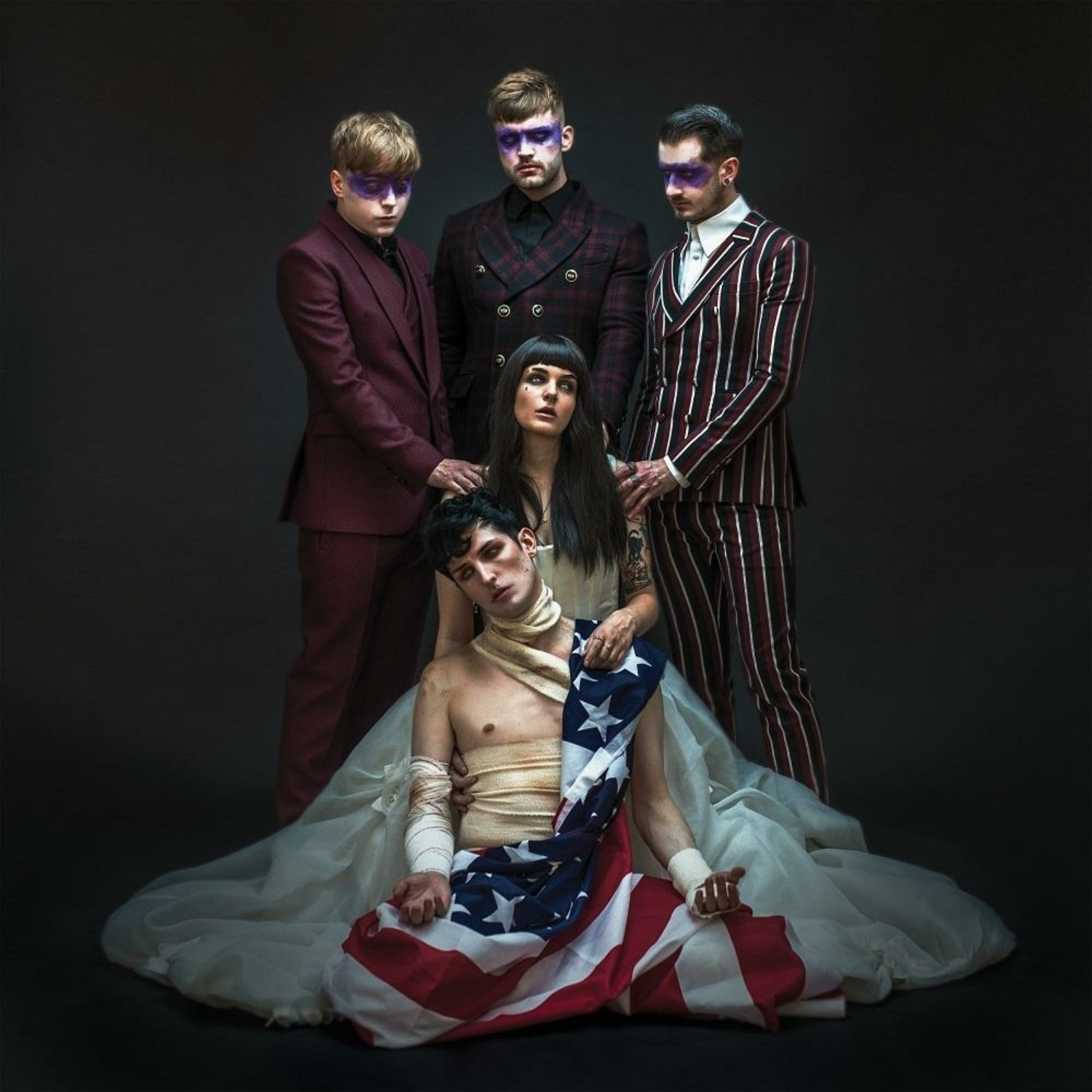 Billed as an epilogue to last year's 'Sex, Death & The Infinite Void', 'American Noir' delves into the immediate aftermath of central character Roe's death. Despite comprising of tracks written alongside their second full-length, the tale sees the EP lean even more heavily into the grandiose theatrics Creeper previously cemented. Their confidence in melodrama is immediate, from the dramatic spoken word of 'Midnight Militia' to the piano breakdown accompanying co-vocalist Hannah Greenwood on the driving 'Ghosts Over Calvary'. Throughout, 'American Noir' delivers a vibrant and fitting homage to the recently departed Jim Steinman; the eight tracks harking to his musical opus. Hannah and Will Gould play off each other, embodying the dynamic relationship between the music's protagonists. The concept of Will as the frontman is immediately deconstructed on 'Midnight', as both step into the spotlight. What could feel frivolous brims instead with creative brilliance. By further exploring their dramatic side, Creeper continue to blur the lines between rock, pop and musical theatre. It both reimagines and modernises the magic that has propelled the likes of Bat Out Of Hell's stage turn and Jeff Wayne's War Of The Worlds to unparalleled cult status. Yet much like their stablemates, Creeper succeed only because of the craft on display. When 'America At Night' lets loose, shifting between Hannah and Will's huge vocals, it conjures the very darkness on which 'American Noir' is built. As the eerie Stranger Things vibe of 'Frozen Night' leads the record to an abrupt end, it's immeasurably tempting to just stay in Creeper's world.
As featured in the July 2021 issue of DIY, out now. Scroll down to get your copy.