Album Review
Yeah Yeah Yeahs - Cool It Down
5 Stars
It turns out Yeah Yeah Yeahs 2.0 is exactly what 2022 needs.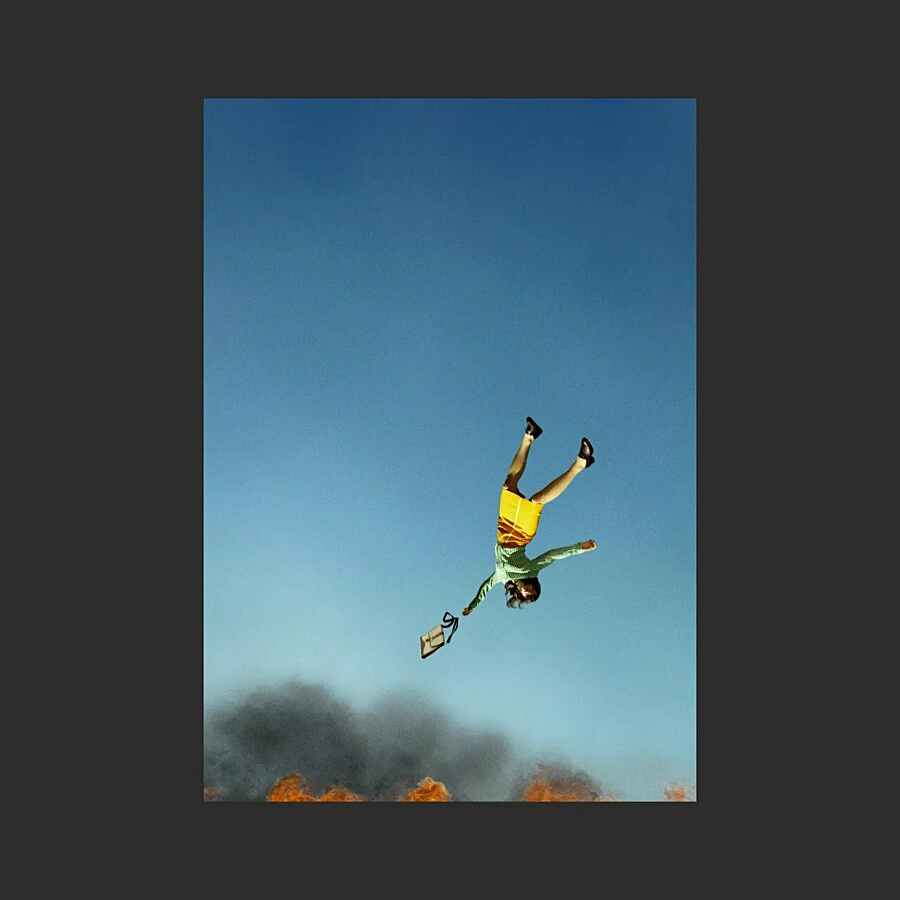 Noughties alternative is back in vogue. Dubbed 'Indie sleaze', faithful followers too young to remember the era pore over Topshop chic, sweaty club gigs and guitar bands of the age; relics often immortalised through the pixelated haze of Sony Ericssons and nascent digital cameras. Yeah Yeah Yeahs are one of the movement's leading troubadours, their sound and look synthesising the tenor of the times. And after almost a decade away, 'Cool It Down' brings their sound kicking and screaming into 2022 where, if anything, it sounds more relevant than ever.
Arriving with their scope locked on climate change in thunderous comeback statement 'Spitting Off the Edge of the World' - blistering synths and wailing guitars prevail, their scuzzy sound perfectly preserved after lying dormant all these years. "Cowards, here's the sun / So bow your heads," the opening commands fiercely. 'Lovebomb' demonstrates the trio's knack for creating drama with Karen O's breathy vocals retracting into spoken word while a dense swell of strings and feedback morphs slowly beneath it.
'Wolf' is a sizzling dancefloor banger that wouldn't be out of place on 2009's 'It's Blitz!', featuring one of the most epic choruses they've committed to tape, underpinned by soaring strings that strike like the Psycho soundtrack under a disco ball. The album contains multitudes in its short eight-song span - 'Fleez' spins an ESG sample into a beast of its own reckoning, 'Burning' builds thrillingly into a soulful strut, while highlight 'Different Today' is a gorgeous slice of melancholia as the lyrics fixate on phrases like mantras: "How the world keeps on spinning / It goes spinning out of control". It's an album of incredible pace, visiting multiple dimensions in its running time that just about pushes 30 minutes - but at no point gives off the impression that it's in a rush to get to the finish line.
Across 'Cool It Down', Yeah Yeah Yeahs remain true to their roots without making it sound like a nostalgic grab for previous glory. It's not hard to understand why there's such a strong kinship with the 'Indie sleaze' movement right now - it turns out Yeah Yeah Yeahs 2.0 is exactly what 2022 needs.
£10
Read More