Album Review
Brooke Bentham - Everyday Nothing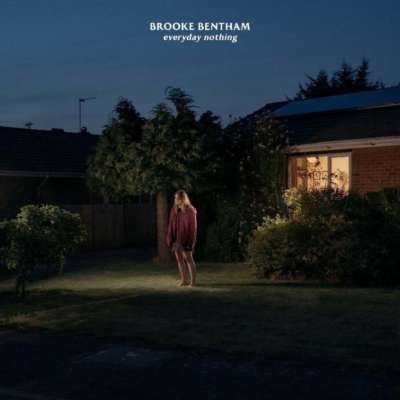 A confident, cohesive and finely-honed debut.
Label: AllPoints
Released: 28th February 2020
Drawn from the singer's own soul-searching experiences following her graduation from university, 'Everyday Nothing' sees South Shields-born Brooke Bentham meditate on a burdened life of "black and heavy" feelings, dead-end jobs, social isolation and romantic struggle. Channeling the world-weariness of Angel Olsen with the upbeat and pretty pop sensibilities of Alvvays, Brooke's voice wavers emotionally between total dejection - "I haven't been wasted in months," she mournfully intones on the gorgeous 'All of My Friends are Drunk' - to a confident hopefulness: "I'm here to feel something real" goes the defiant announcement of 'Perform For You'. Amid the cool and pared-back Soccer Mommy-esque reflections ('Telling Lies', 'Without'), and euphoric, building ballads ('Perform For You', 'Keep It Near'), 'Everyday Nothing', with modern mastermind Bill Ryder-Jones a notable presence on production duties, is also more than a little indebted to the heady sullenness of vintage '90s alt-rock, no less so than on fuzz-blasted rocker 'Control', awash as it is with whooshing guitars and hazy textures. Even the album's artwork draws inspiration from Yo La Tengo's back catalogue. Sensitive to a whole host of influences old and new, 'Everyday Nothing' is a confident, cohesive and finely-honed debut.