Sufjan Stevens and stepfather Lowell Brams share new track 'Climb The Mountain'
The pair's collaborative album 'Aporia' is out later this month.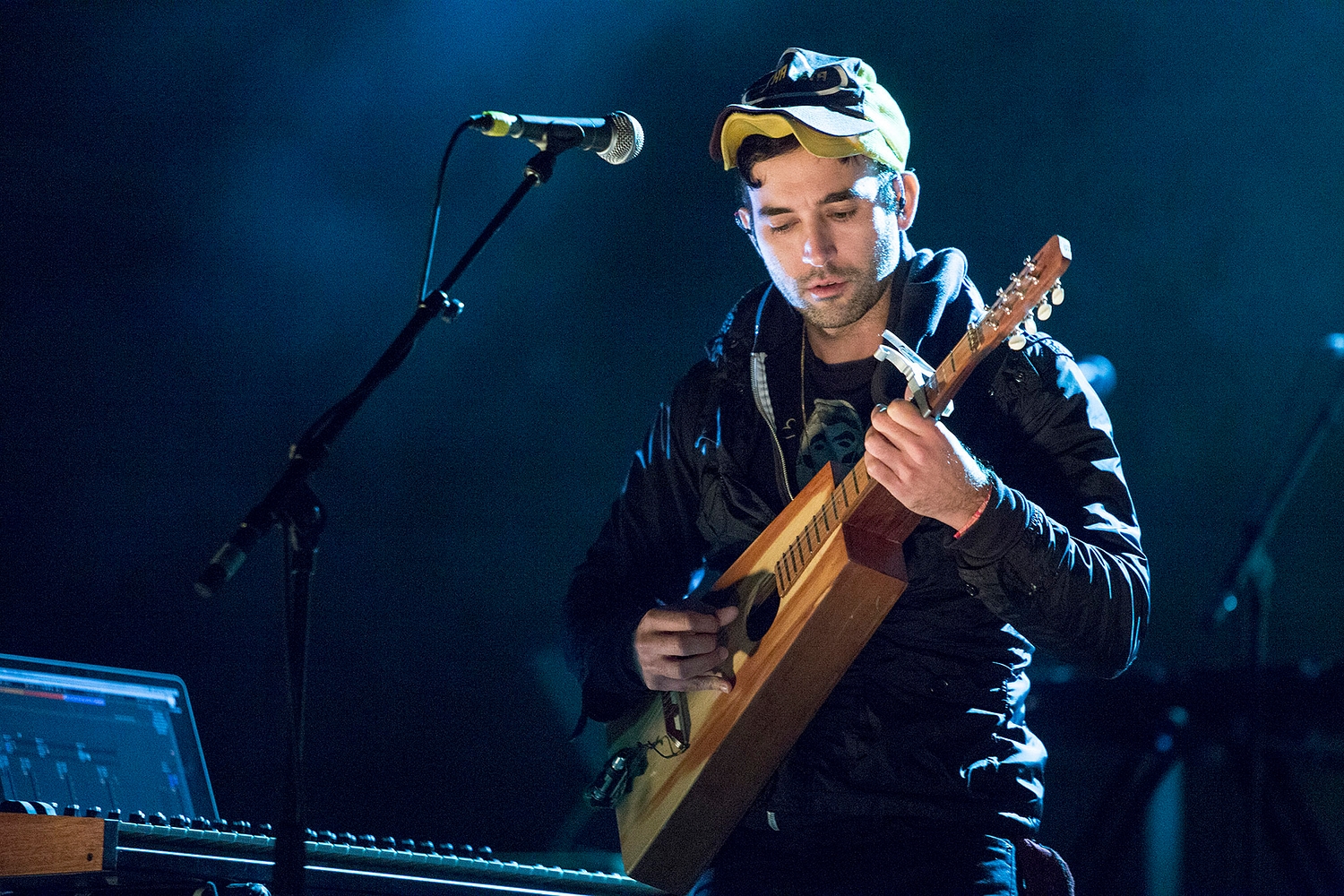 Photo: Jonathan Dadds
Sufjan Stevens and his stepfather Lowell Brams have shared another album from their forthcoming album.
'Climb The Mountain' is the latest preview of 'Aporia', which will come out on March 27th on the duo's Asthmatic Kitty label.
The album was announced last month along with first single 'The Unlimited'. Since then, a second track called 'The Runaround' has followed since.
"You know how it is with jamming," Sufjan says of the collaborative album. "Ninety percent of it is absolutely horrible, but if you're just lucky enough, ten percent is magic. I just kept pulling out these little magical moments."
Lowell Brams is the titular character of – along with Sufjan's late mother Carrie – of Sufjan's 2015 album 'Carrie & Lowell', which remains his most recent album.
Reviewing the album upon its release, DIY's Danny Wright said: "'Carrie and Lowell' sees Sufjan Stevens refine his music down to its essentials. There are no orchestral flourishes, no electronic embellishments; there aren't even any drums.
"With tongue lodged firmly in cheek Stevens has even jokingly described the album as "easy listening"."
Listen to 'Climb The Mountain' below.
Read More
Featuring King Gizzard & The Lizard Wizard, IDLES, Tkay Maidza, Sleater-Kinney and more.